Have you taken a—perhaps virtual—tour through the first-ever Holiday House London? The showhouse swung open its doors last week, and will run through December 10, with designers the likes of Nina Campbell for Justin Van Breda, Meredith Ostrom, The Invisible Collection, and Studio QD with Nicky Haslam contributing their talents to the cause. Get a first glimpse of London's designs, below.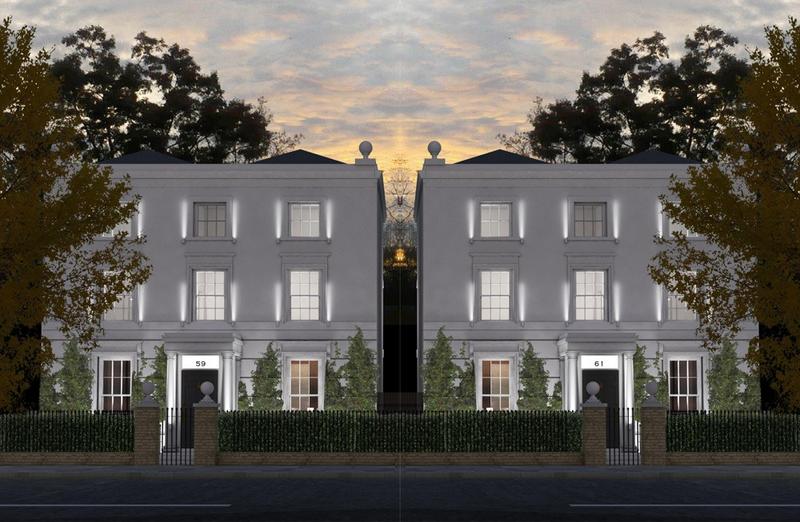 Celebrating the 10th year of Holiday House, which was founded by interior designer and breast cancer survivor Iris Dankner, the inaugural London event is co-chaired by Joyce Misrahi and Rachel Laxer, along with marketing chair Grant Pierrus. Of the idea to bring the beloved showhouse abroad, the organization says, "We decided to take Holiday House to London because it is known for being a stylish city with a long history of beautiful interior design and is home to many revered companies that create exquisite home decor. We are also introducing the showhouse, which has been a tradition in the U.S. for 50 years, in the U.K. to give design lovers here the chance to experience extraordinary designs firsthand."
"The Committee and I are incredibly excited about the launch of Holiday House London and hope that London design enthusiasts enjoy touring exquisitely outfitted townhouses and taking away home decor ideas from some of the most talented designers in the business," said Dankner. Funds raised will be donated to research programs in the U.K.