Like North Carolina and the furniture industry, Minnesota goes hand in hand with wool manufacturing. "If you were buying a wool blanket from Florida, it would seem kind of odd," points out Paul Mooty, chairman and partner at FARIBAULT WOOLEN MILL CO.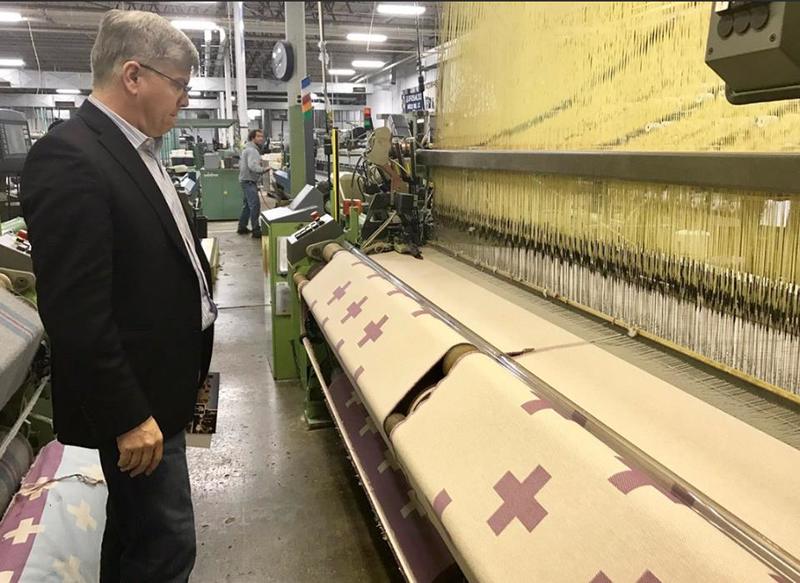 The North Star State has been home to the mill since its founding in 1856. Located nearly an hour south of Minneapolis in the small town of Faribault, Minnesota, Faribault Woolen Mill Co. is one of the only 100 percent domestically produced wool mills in the country. Its vertical operation means all steps of the process—from dyeing and carding to spinning, weaving and finishing—are done in-house at the Faribault factory.
The recession took a toll on the factory, and in 2009, Faribault Woolen Mill Co. was forced to shut its doors after more than 150 years of business. Days before the machine inventory was going to be sent overseas, Mooty, a local investor, toured the facility. While nostalgia for the mill's history overshadowed a lack of textile know-how, Mooty purchased the factory, reopening Minnesota's oldest manufacturer just two years after it closed.
In a few short years, the wool factory has established a long-running list of partnerships, including the U.S. Military and brands like Crate & Barrel, Bloomingdale's, and Restoration Hardware. EAL caught up with Mooty to hear the challenges of rebuilding the factory and how the "gift of Minnesota" is preparing for its next 150 years.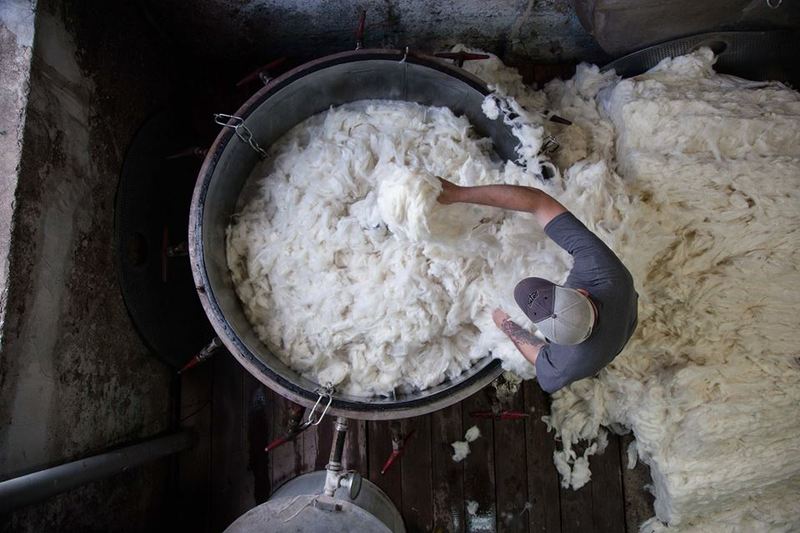 Tell us about your goals for the mill when you purchased it back in 2011.
[The mill] had been closed for two years, and quite honestly, when we bought it, we weren't even sure if any of the machines would turn on. The building was in pretty poor shape, so there were a lot of unknowns. The initial goals were to get [the mill] back and operational, see what the challenges were, and step-by-step, rebuild it. We didn't come from a textile background, but the first 40-plus employees were former employees with decades of experience. Those were the folks who really made it possible to turn the lights back on.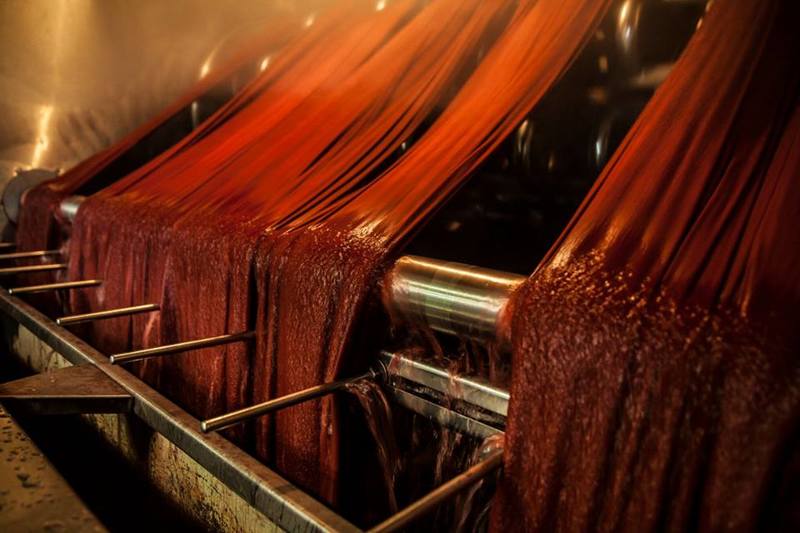 Without any sort of textiles background, what gave you the confidence to invest in the factory?
If you want your investment dollars to work faster, there are a lot better things to do than opening a textiles factory. There's a great story here, so there was a mission component to this as much as there was a business. During the World Wars, the odds are that a soldier was carrying a blanket that came out of this mill. It's just incredible what's come from here—the first moth-proof blanket, the first washable wool blanket, and the list goes on. For me and the others that didn't have a textile background, you can't help but get excited about it and want to be part of it. We're willing to go through the time, effort and capital it takes to get through something like this.
We want this to succeed and be profitable and sustainable for the long haul, but there was a mission, being one of the oldest companies in Minnesota, that's very special to this community. We felt there was a lot of goodwill beginning to brew for American-made again.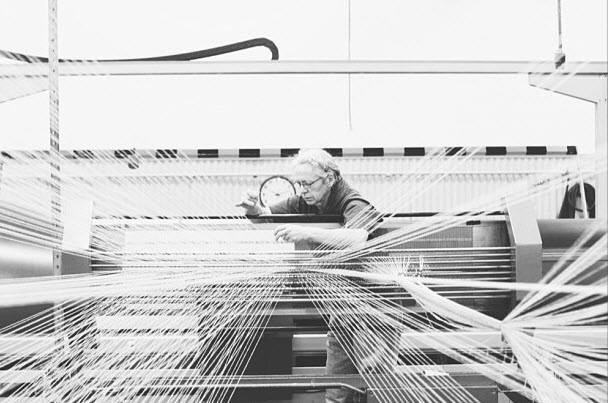 What are the biggest challenges the mill faces today?
Our biggest challenge is trying to rebuild a company in an industry that has, by and large, faded in this country. You can't go down the street and hire a textile employee. Fortunately, we have people who have been here a long time who can pass their tribal knowledge. It's trying to find the mix of people with passion for what we're doing, and those who want to make a career out of what we're doing. This is not a high-tech company by any stretch. It's craft as much as it is manufacturing.
How do you work to gain interested employees and retain them?
Having a good core of people is key. With Faribault being a 24,000-person town about 50 miles south of Minneapolis, generally speaking, you're going to get your manufacturing employees from in town. It's the people who come here and love it and tell a friend, which is oftentimes the best referral. It's fun to see people who are late 20s, early 30s who have a passion for this.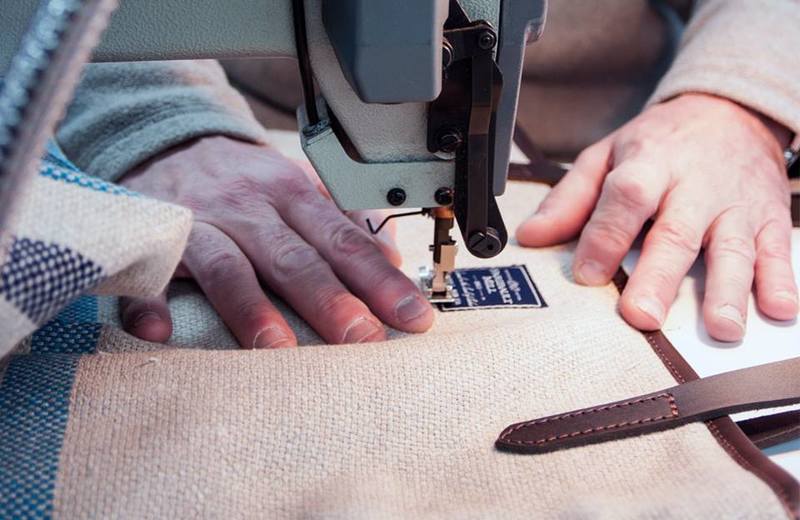 How does the factory's Minnesota origin influence the brand?
The story of Faribault Woolen Mill is right here. It's evolved here, and it's known here. There's not a trunk in Minnesota that doesn't have a blanket in it. Minnesota is known for a pretty darn good workforce. You've got to have a great product, but you've got to have great people, who are engaged with what they're doing. A lot of hands touch what we do, so everybody's got to be paying attention. People are the key, and we've been blessed with some great folks.
Your list of partnerships is quite impressive, having worked with brands like West Elm, Ralph Lauren Home and Restoration Hardware. What advice do you have for other makers looking to partner with similar brands?
We have the advantage of a brand and a history here that helps us, but I've learned in business, you have to pick up the phone and use any relationship you have. There were a lot of companies that wanted to partner with a made-in-America brand and support what we were doing. I also can't emphasize enough the importance of customer service and responsiveness.
How is Faribault Woolen Mill preparing for the next 150 years?
We're continuing to evolve ourselves in growing our manufacturing capabilities in terms of capacity and quality. We have to grow in a smart way without taking on too much, under-promise and over-deliver. That will be a key component going forward.
We've also been working to archive the thousands of historic textile items that were here, which is great inspiration. We have a rich library to draw from in the future. Success for me is this place being a sustainable, long-term business, and I have no doubt it can be.