Textile designer Stephanie Seal Brown first learned to weave as a child. She purchased her first Swedish handloom in 1997, attended the Vävstuga Weaving School in Massachusetts, and today splits her time between Kentucky and New York, creating small collections of high-quality, attention-getting product. Think: linen tape (honored at the NYCxDesign Awards and profiled in Elle Decoration France and New York Spaces), hand towels (featured in The Wall Street Journal and the Garden & Gun Made in the South Awards), and Elle Decor–approved pillows that are designed for form and function. She shares her thoughts with EAL on both process and philosophy.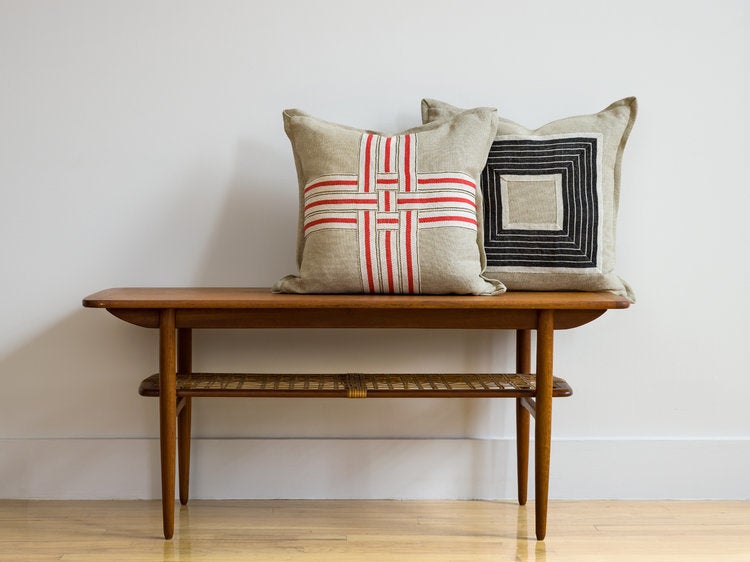 What should interior designers know about your technique?
The process of how I create is the same as I have done for a very long time. It's very iterative. I do physical sketches of yarn, I warp the loom by pulling one thread through at a time, and then weave by throwing the shuttle and building the web one thread at a time. The process is slow, it takes time—we are talking about a handwoven textile.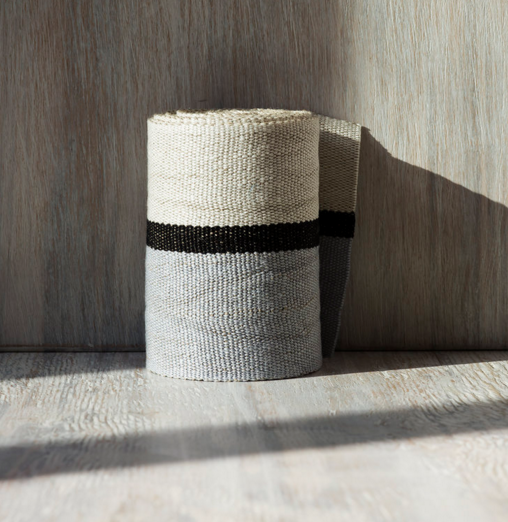 Everything is custom made, even when designers order from my current collections, there will be small variations. Like blown glass, each piece is unique reflecting both the artisan's hand and environmental factors during flax growth and production. Although it may take time, the process yields depth and textural nuance.
I enjoy creating something truly special. I am just as interested in what designers do in their work and process. In addition to the collections that I put out, I welcome ideas to collaborate and create something tailored to their clients' needs.
What should designers know when sourcing handwoven textiles and trim? Are there certain questions they should ask?
There are so many amazing producers doing really great work. I think it is worth asking what their areas of specialty are and what types of customization are possible.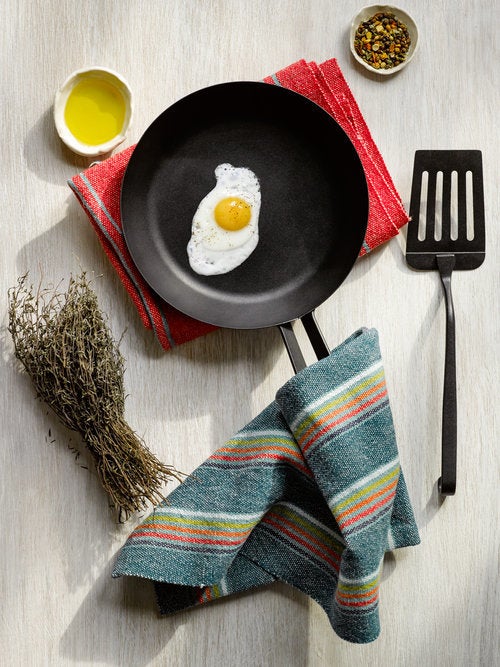 I would also want to take a few minutes to make sure they are hitting some minimum guidelines. First and foremost, I would ask about the dye fastness and cleaning recommendations. And, although more and more people are becoming aware of the importance of fair labor practices, it is still always worth asking if artisans are paid a living wage.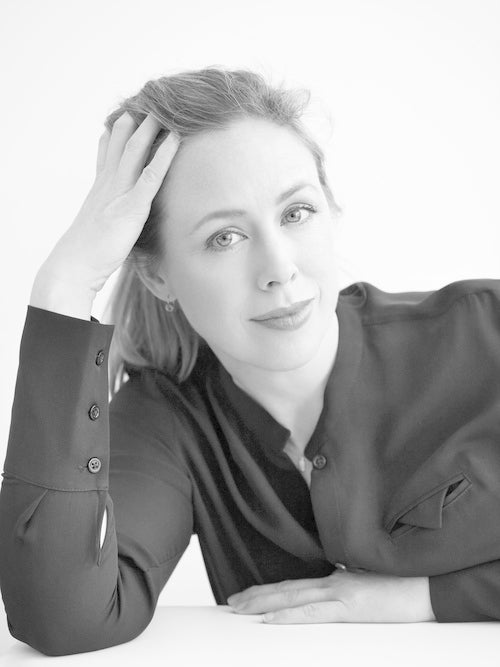 In what ways are your products sustainable or environmentally friendly?
I believe it is important to think through the life cycle of products during the design process.
As a member of the Sustainable Furnishings Council, I look for constant improvement in every area. All of my yarns are from 100 percent renewable sources. They are dyed, when possible, in accordance with the strict Good Environmental Choice standards of the Swedish Society for Nature Conservation.
Most of all, I want my textiles to last, both in quality of design and quality of structure. I understand that handwovens are an investment and as such, all the products in my line are designed to hold up to many years of living.