This week in design, the Barbie movie is still days away from its theatrical release, but somehow the film's marketing team has already mounted a campaign so intense that it has kicked off a new era in interior design. Stay in the know with our weekly roundup of headlines, launches, events, recommended reading and more.
Business News
Three women formerly employed by Sir David Adjaye have accused the Ghanaian-British architect of misconduct, including claims of alleged sexual assault, harassment and a toxic work culture, The Financial Times reports. The women, who requested anonymity, alleged instances of harassment that went unchecked for years, incurring trauma and disrupting their careers. Additionally, of Adjaye Associates's more than 200-person workforce across offices in New York, London and Accra, more than a dozen former employees told FT that Adjaye fostered a "disorganized and frantic" workplace where long hours and subpar pay were the norm. In response to the allegations, Adjaye said: "I absolutely reject any claims of sexual misconduct, abuse or criminal wrongdoing. These allegations are untrue, distressing for me and my family and run counter to everything I stand for." He went on to say that though the relationships were consensual, he had "blurred the boundaries between [his] professional and personal lives" and would be seeking professional help. In the wake of the news, a number of cultural institutions have cut ties with Adjaye, including the Studio Museum in Harlem; Multnomah County Library in Portland, Oregon; and deCordova Sculpture Park in Lincoln, Massachusetts.
Hooker Furnishings acquired the Atlanta-based lighting, decor and furnishings manufacturer Bobo Intriguing Objects—the terms of the deal were not disclosed. Founded in 2004 by entrepreneur Mark Sage, Bobo launched with the goal of re-imagining unique pieces discovered abroad during Sage's world travels, leading to an extensive product suite encompassing decor, art, mirrors and textiles, along with indoor and outdoor furnishings. Following the purchase, the brand will continue operating out of its headquarters in Atlanta, and will officially launch as part of Hooker Furnishings's product line at the upcoming High Point Market this fall with a new space inside the brand's Showplace showroom.
Alabama-based wall art manufacturer Paragon merged with sister wall art company Propac Images, Home Accents Today reports. Paragon was founded in 1975 and launched Propac Images as a new division in 1990; the brand then became a separate entity the following year. Since then, both brands have maintained joint showroom spaces and separate operations housed in different headquarters, and have shipped orders separately to customers. Following the merger, all employees, office operations and manufacturing will be consolidated in one shared location, and customers will be able to create combined orders with products from both brands.
More than 70 million square feet of office space was vacant in the second quarter of 2023, hitting a record high compared with the 40 million square feet available for lease before the pandemic. As The New York Times reports, the mass exodus has given rise to a new class of movers and liquidators tasked with ridding the spaces of furnishings and office equipment. This year, as return-to-work policies remain in limbo, those businesses are reporting a growing number of clients defaulting on storage payments—a shift that's sending hordes of high-end office items (including a number of Herman Miller chairs) to landfills, contributing to the more than 10 million tons of office furniture in the U.S. that ends up at the dump.
Workers at the U.S. offices of Norwegian architecture studio Snøhetta voted 35-29 against unionization, Dezeen reports. The push to form a union among the firm's workforce in its New York and San Francisco offices began in May, when workers submitted a petition to unionize under the International Association of Machinists and Aerospace Workers to the National Labor Review Board. At that time, 70 percent of eligible bargaining unit members had signed authorization cards in support of a union, and Snøhetta stated that it supported "employees' right to seek self-determination." After the petition failed, labor advocacy organization Architectural Workers United accused the firm of hiring lawyers to carry out a "coordinated anti-union campaign" leading up to the vote. Had it been successful, Snøhetta would have been the second private-sector firm in the U.S. to unionize, behind Brooklyn-based Bernheimer Architecture.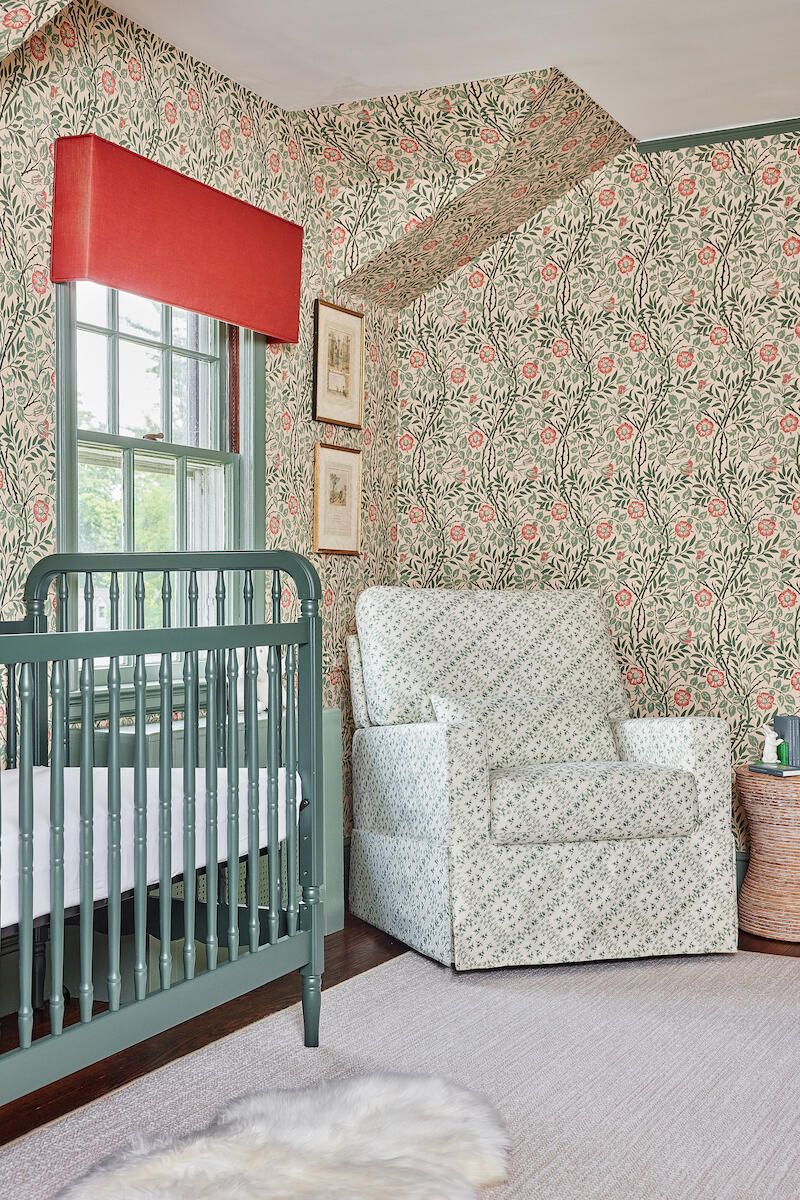 Launches & Collaborations
Backdrop paint company teamed up with Porsche to debut a collection of colors that celebrate the luxury sports car brand's 75th anniversary. The collaboration revives four historic heritage Porsche paint colors—Irish Green, Riviera Blue, Speed Yellow and Ruby Star—each of which were originally released on the brand's newest models throughout the years, dating as far back as 1964.
Belgian design company EcoBirdy, which produces children's furniture out of recycled plastic toys, has been included in the permanent collection of London's Young Victoria & Albert Museum, which reopened earlier this month. Geared toward visitors ages 14 and under, the exhibit explores EcoBirdy as a case study for earth-friendly design and problem solving, demonstrating the company's production process step-by-step from the collection of discarded plastic toys to their second life as colorful child-size furniture.
New York–based luxury shoe designer Sarah Flint partnered with modern nursery brand Namesake to release a specially designed swivel glider adorned with Flint's designs. The Crawford Glider—a popular Namesake item—has been re-imagined in a latticework print by Flint, available in both blue and green colorways.
Showhouses
Presented by Hamptons Cottages & Gardens, the 2023 Hampton Designer Showhouse will debut later this month, as more than 20 designers—including Antonio DeLoatch, Cristiana Mascarenhas and Mikel Welch—transform a new home in Southampton, New York, to raise funds for Stony Brook Southampton Hospital. The showhouse launches with a gala celebration on July 22 and will be open for ticketed tours on Thursdays through Sundays until September 3.
Recommended Reading
Today's American neighborhoods are quickly being overtaken by the modern farmhouse—a style that has come to replace the McMansion as the dominant symbol of upper-middle class life. As Ronda Kaysen writes for The New York Times, the post-agrarian look (defined by features like white board and batten vertical siding, large black frame windows and gables) has become the defining style of millennial living, thanks in part to HGTV sensations Chip and Joanna Gaines, who helped originate the trend more than a decade ago.
The Dutch village of Hogeweyk appears much like a regular town to the naked eye, home to a restaurant, a theater, a pub and a cluster of two-story brick town homes. Just as its planners intended, the casual visitor would never immediately know that the town is the world's first "dementia village"—a community where residents diagnosed with Alzheimer's and dementia can operate with a degree of independence and normalcy not usually afforded by senior living facilities, aided by a trained staff of nurses, doctors, psychologists, physiotherapists and social coaches who far outnumber residents and are integrated into Hogeweyk's daily operations. As Joann Plockova writes for The New York Times, the global population of people living with dementia is estimated to grow from more than 55 million today to 78 million by 2030, placing an increased importance on communities like Hogeweyk to pave the way for improved senior living solutions.
Home renovation media may be contributing to a greater sameness in home aesthetics, according to a new report from researchers at Pennsylvania's Bucknell University and the Smith School of Business at Queen's University in Ontario. As The Washington Post reports, the study's findings came largely from interviews with 17 homeowners in the midst of renovations, and concluded that shows on HGTV and magazines like Better Homes and Gardens can give homeowners a "market-reflected gaze." In other words, their design choices reflect not only their own preferences, but also how they imagine their home will appeal to future buyers—even if they do not intend to put it on the market. The phenomenon creates a "shift toward standardization" where neutrals often trump bolder or more personalized design choices, ultimately causing a sense of dissatisfaction in homeowners who feel trapped by the pressure to produce a home that appeals to all.
Call for Entries
The High Point Market Authority is now recruiting interior designers and design-focused online influencers for this fall's Design Influencers Tour at High Point Market. A group of 10 design influencers will be selected to tour the trade show's sponsor-showrooms for two full days during the October event and report on social media about the products and experiences they encounter. To apply before the August 11 deadline, click here.
Cue the Applause
The American Society of Interior Designers announced the winners of several annual scholarships and grants geared toward expanding research on design's impact on behavior, health and well-being. The organization's Legacy Scholarships went to Soorin Chung and Joshua Protil, the Polsky Award went to Rudy Dieudonne, while the Polsky Prize went to Sabah Mohammed. The Irene Winifred Eno Grant went to Hessam Ghamari, while the David Barrett Memorial Scholarship went to Aleksandra Tolovikova.
Homepage image: DTC paint company Backdrop and Porsche debuted a collection of heritage paint colors to celebrate the luxury sports car brand's 75th anniversary | Courtesy of Backdrop