In Business of Home's series Shop Talk, we chat with owners of home furnishings stores across the country to hear about their hard-won lessons and challenges, big and small. This week, we spoke with Tricia Benitez Beanum of the Los Angeles–based Pop Up Home.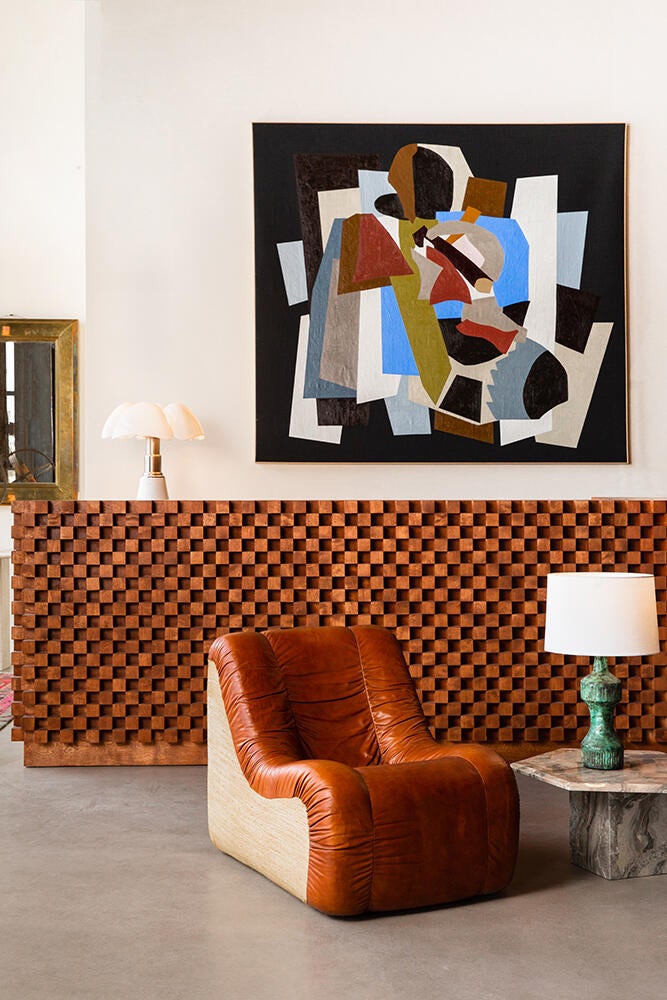 Benitez Beanum's business has grown steadily bigger since its founding in 2009. What began as an estate sale enterprise became a monthly warehouse pop-up, then a yearlong retail establishment and finally, in 2023, a flagship showroom. The new space in L.A.'s Melrose Hill district hosts Benitez Beanum's collection of carefully sourced vintage furniture as well as contemporary art by artists from underrepresented communities (the latter under the business moniker Unrepd, which she founded with partner Sarah Mantilla Griffin). Pop Up Home also offers services like staging, special events and virtual estate sales, among others. Here, Benitez Beanum talks about how unplanned this path was, why she invests in social media content and branding, and why she and her audience flip for Italian leather.
What was your career like before the shop?
I ran a pretty successful estate sale business for a very long time. It wasn't your typical estate sale; we did like the art director for Dallas and all those nighttime soap operas. Estate sales are where you find the best stuff, because it's what people don't let go of. Through that, I started Pop Up Home. We had a warehouse, and we were open once a month.
You just opened a new, more permanent location. Why was now the right time?
I didn't plan any of this. We were in the warehouse, and it was pretty successful, but it was dark, with a roll-up door. During the pandemic, we connected with CIM Group, a huge commercial real estate company. They wanted to do an activation with us because they were building out a little neighborhood called Sycamore District. So we went from a dingy warehouse to an incredibly beautiful showroom with floor-to-ceiling windows on one of the hottest blocks in Los Angeles. We were originally only going to be there for six months, but we extended it to just over a year and tripled our business. After our residency was over, we found this space [nearby] and built it out over 14 months.
How would you describe the vibe of the new space?
My energy is really conversational: I designed the space so that people want to sit down and have a conversation. I tend toward tonal pieces, mostly from the 1970s and early '80s, with mostly European designers. Then I throw in a lot of more rustic antiques. I wouldn't say there's anything trendy about this space.
Who is the typical customer, and how much business is to-the-trade?
We deal a lot with the trade. We work with pretty much every major designer in the country, from AD100 down to more culturally popular designers. And we do a lot of commercial projects.
What's the foot traffic like?
There's not as much foot traffic as there was on Sycamore, but there's more business here. People are not walking by because they have a coffee and it's Saturday; they're coming because they're looking for something to buy or they have a design project. So the business is much better for us. I'd much rather have less foot traffic and more intentionality. In terms of people just finding us when walking by, I'd say that's less than 10 percent.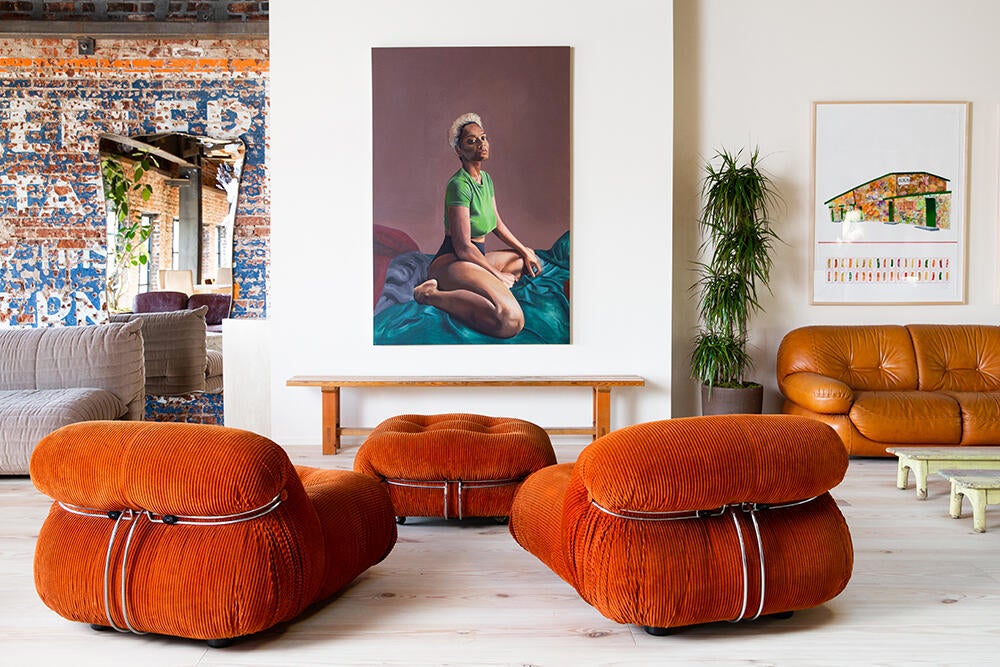 What's your favorite category or era?
Anything '70s Italian leather makes me extremely excited. I love patinaed leather. And it's not just me—it does really, really well. We have a sofa that I sourced by Marzio Cecchi that went viral on Instagram and TikTok on the same day, and that's late '70s leather. Five million people viewed the video of this sofa from 1978. A lot of people were also enraged at me for [pricing] it [at] $17,000, which I'm fine with.
These are iconic vintage pieces that I'm sure CB2 will see and knock off. I bet we'll see it next year. They are art. People were really thoughtful when they made pieces back then, from real materials. People don't know why they love this furniture, but I do—because every single thing about it is intentional. And when you sit on it, it's comfortable.
What's another category or style that moves quickly?
Modular pieces are really hot right now. In the '70s, it was more of a lounge culture. People had a lot of parties, and so you wanted furniture that you could put in different configurations. Modular sofas get a lot of love on social, and people like the idea of furniture that can be different things for different occasions.
Will you tell me a bit about your e-comm strategy? Pop Up Home's web experience is particularly gorgeous, and I know a site like that requires a lot of labor.
I'm going to disappoint you right now because we put zero effort into it.
Really!
We just did a rebrand and redid our website recently—that's why it looks so beautiful—and we did pay somebody to do that, but for many years, we had a very successful, janky website that people bought from. We really didn't manage that well. We have a pretty basic system. We don't put any marketing dollars into our website at all; most of our marketing goes into social, and then it's a click through to the website. We put all of our energy into content. Most [retailers] don't, but a lot of buyers are more interested in seeing stuff through social.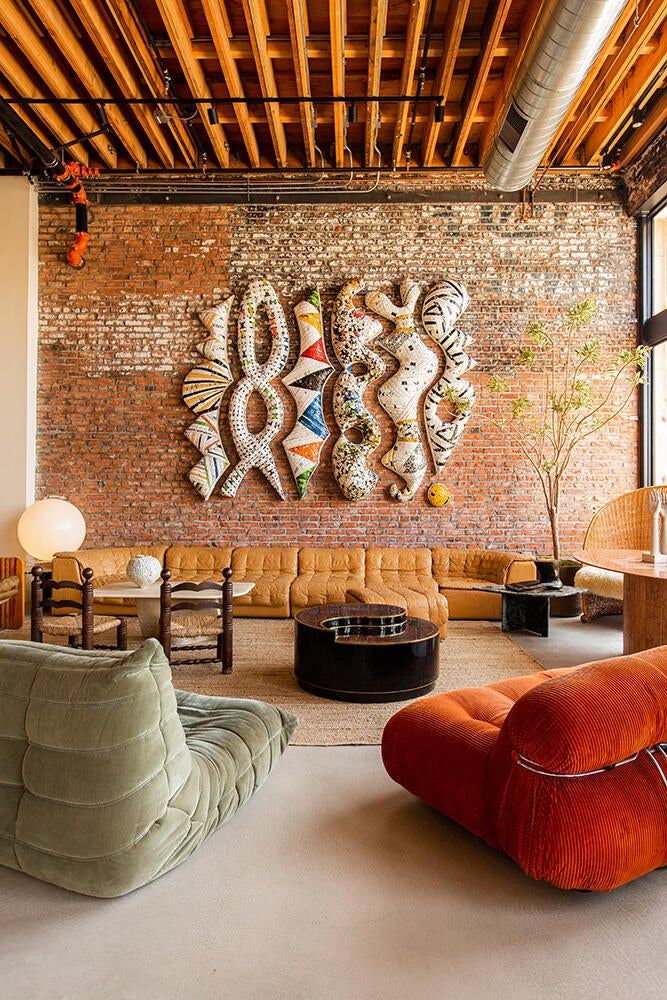 [Local designer and art director] Maddy Pease did the rebrand and got the website coded and up and running, but we have a small team. We get stuff in all the time, and we take photos on our iPhones and throw them on the site. I'm very no-fuss.
The power of branding is incredible.
Yeah, the branding is more important than anything. It looks like it takes a team of 30, and that's how you want it to look. Honestly, we spent a good amount on the rebrand, but not a crazy amount, and we got an incredible result. The value lies in the creatives you work with. If you hire someone who makes things complicated, then they're not that creative.
Can you tell me about your time spent on social media, and what you learn from your audience there?
I've handed over social media in the last two years, but before then, I built it all myself. I gave people a peek into my sourcing process and my finds. My social [audience] grew a lot during the pandemic, because in a time where everyone was speaking about death and fear, I only spoke about creativity and process. When [Instagram] Reels started, we did these stop-motion furniture videos that really grew our social [audience] too. So we've always been pretty creative on the content side—but really, there's no planning. We don't have a calendar. We just do what's fun for us in the moment. Planning seems not to work for us—any kind of planning.
You have so many other offerings through the store: staging, virtual estate sales, special events, rentals. Tell me about introducing those services, and how you balance them all.
I started doing staging during the pandemic as a way to show how to design with vintage. Realtors are always looking for interesting staging. Then the demand became too big, so I only do it now if I'm in the mood. If the architecture of the house is beautiful, if I like the clients—a lot has to happen for me to say yes. The virtual estate sales were also in the pandemic, and I don't think we'll be doing them anymore. Again, if I like the people and the stuff is really good, I'll do it. That's very vague, but …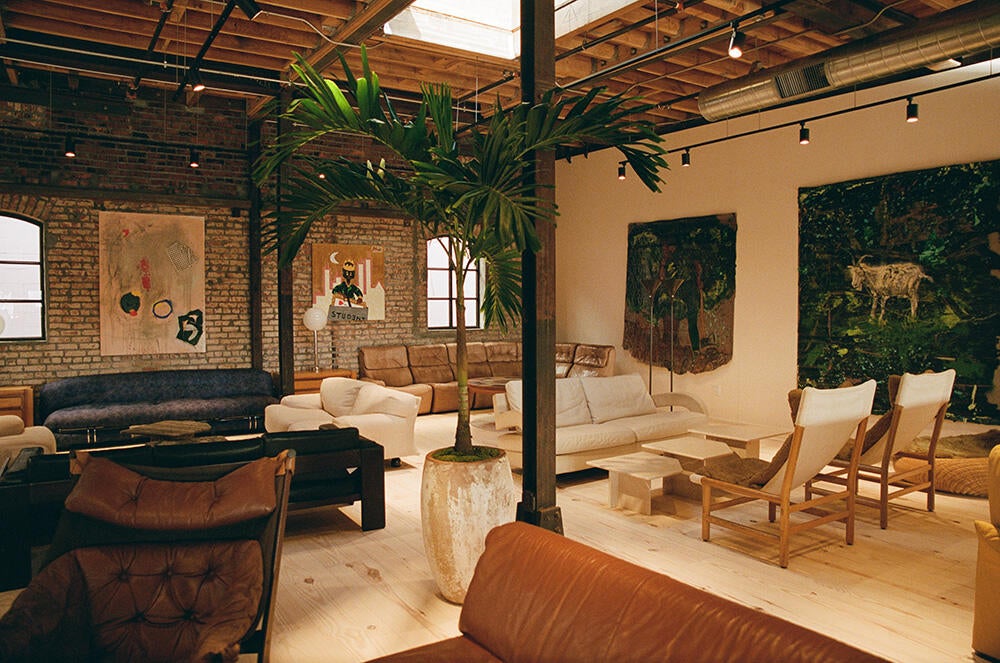 You've had a big year already, but what are your dreams for the future of the business?
The next dream is to make my own line of furniture. I've been in the vintage business for a really long time, so I know what people like and buy. I've been creating a line for a year in my head, and now it's ready to be drawn out. I also want to do textiles and rugs. I don't think there's a good selection of rugs out there, and I'm obsessed with fabric. I also have Unrepd, the gallery I share with Sarah Griffin. That's like my toddler. Our hope is to continue to showcase underrepresented artists and grow that business as well.
What's your favorite day as a shop owner?
When the whole staff is here, and Sarah. The other day, we were all sitting at the conference table—it's a 1970s marble table—working on a presentation for both Pop Up Home and Unrepd. In one moment, we were clapping, and it was like, "Wow, this is what we really wanted: to work together in a creative capacity."
And I love the reaction people have when they walk in the door. With me on the furniture and design, and Sarah curating the art, together we've created a space that makes people really happy.