Suzanne Varney, co-founder of the textile and wallcoverings design studio Carleton V Ltd., passed away on Tuesday at the age of 81. She leaves behind her three sons, Nicholas, a jewelry designer, Seamus, and Sebastian, president of Carleton V Ltd., as well as her 16-month-old grandson, Bowie.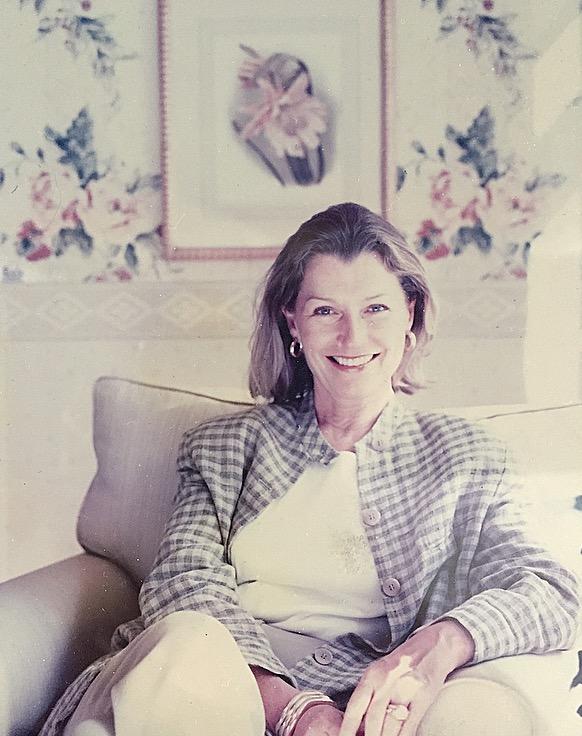 For nearly three decades, Suzanne traveled the halls of New York City's D&D Building garnering the esteem of those around her. It was there that she and her then-husband, Carleton Varney of Dorothy Draper & Company, opened Carleton V Ltd. in 1973. Suzanne served as president of the textile and wallcovering maker until 2004, when she was succeeded by her youngest son, Sebastian Varney.
"Her style, grace and personality were well-known and admired in the D&D Building— where she had a showroom for the better part of three decades—as well as throughout the design world," says Sebastian. "She was known as [being] confident, strong and focused when it came to her business and [the] creations she produced throughout her career."
Though Sebastian says the design studio was Suzanne's greatest passion outside of family, it's clear from the condolence messages from past employees and clients that the firm was an extension of her family.
"She was a great force in that showroom. She was amazing and beautiful, yet very serious. It's very sad," designer Mario Buatta tells EAL. "After working with Carleton for years, it rubs off on you. She was very business-like, very knowledgeable. She was missed by me the minute she left [Carleton V Ltd.]. The people were there, the product was there, but it wasn't the same. She was the attraction."
Her presence in the showroom has a similar affect on interior designer Stephen Lewis. Upon one visit specifically, he recalls, "She picked out one particularly dull fabric, looked me straight in the eye and said, 'This pattern sells every day.' I questioned her, 'Really?' That magical, killer smile broke over her face, and she said, 'Actually, never sold an inch.' We both collapsed in hysterical laughter. Such fun and generosity with such grace and poise."
Interior designer and Carleton V Ltd. client Leta Austin Foster added: "She was simply a very, very nice person who ran a wonderful showroom. I can't say enough good about her."
Condolences can be made to the Rita Hayworth Gala to support the Alzheimer's Association.