La Maison Pierre Frey announced last week it had purchased English company Bernard Thorp, an artisan maker of made-to-order fabrics and wallpapers. The move marks the French brand's first acquisition outside its home country. The terms of the deal were not disclosed.
Founded in 1971, Bernard Thorp is a boutique operation (its team comprises five people total) known in the high-end home industry for its tradition of screenprinting by hand. For La Maison Pierre Frey founder Pierre Frey, the appeal lay in both Bernard Thorp's expert printing process and international reputation—though he still had to prove to previous owner Greg Kinsella that the benefits of the sale would go both ways.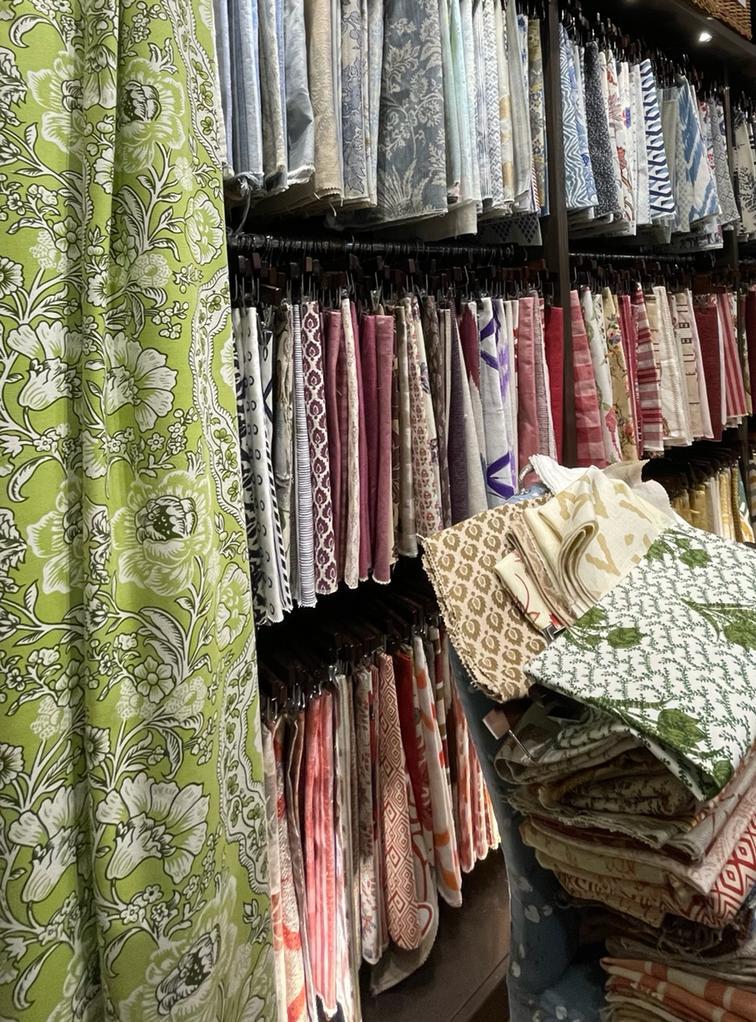 "[Kinsella] wanted to hand over the company to somebody that understood the quality of the jewel they would have in their hands," says Frey, who pointed to his company's acquisitions of textile brands Braquenié, Boussac, Fadini-Borghi, Le Manach and Sequana over the past three decades as proof of a positive track record. "We were always able to keep the name, keep the brand identity and keep the level of quality and uniqueness that it has. And I think [Kinsella] was drawn by this."
The strategy, Frey says, is to first focus on maintaining Bernard Thorp's existing operations by keeping things small—an approach the printer's one-of-a-kind methods demand anyway. The printing process developed by founder Bernard Thorp requires two craftsmen to manually move a screen along the length of a printing table in a hands-on method that allows the company to print on cotton, linen, jutes, silks, moires, velvets, suedes, papers or nonwovens. The small-batch approach also gives the business the ability to offer custom prints for order minimums as low as five yards.
All prints are created in the company's workshop in Norfolk, England, and have been since the company was founded 51 years ago. Back in the early days of the business, Thorp brought his first collections to life by acquiring drawings from artists or borrowing inspiration from the antique fabrics found in auction houses. Over the years, the brand would go on to tap iconic interior designers such as David Hicks and John Fowler for collaborations—partnerships that lended a striking mix to the company's design bank, which ranges from contemporary stripes and geometric patterns to sprawling florals in warm mid-tones.
Today, the brand offers 470 different patterns available in 300 adjustable shades, though each commission is made-to-order and customizable. The offering will be a first for the Pierre Frey brands, which do not count a screen-printer among them, and one Frey sees as a potential favorite among the textile house's clientele. While he expects growth on the Bernard Thorp's horizon, he says the first priority is strengthening the newly acquired company and welcoming it to the Pierre Frey house of brands. "For the moment, we're just going to focus on protecting what we have and saving what we acquired," says Frey. "We're at the beginning of the story."
Homepage photo: The exterior of Bernard Thorp's London headquarters | Courtesy of Pierre Frey