Opened last night with a celebratory reception, the New York School of Interior Design's "Creative Scholarship" exhibit, which showcases the work of faculty across the categories of interior design, architectural design, fine art, and writing and publishing, will run through December 15 at the NYSID's 69th Street Gallery. Ellen S. Fisher, vice president for academic affairs and dean of the college, organized the show with the goal of showcasing "the variety and vastness of our faculty talent."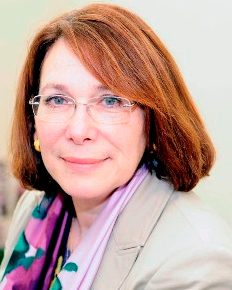 Invitations to participate were issued to faculty in all of the school's academic programs. Appearing in the exhibit is work by Matthew Hoey, Warren Ashworth, Jonathan Bressler, Matthew Postal, Barbara Weinreich, David Bergman, Robert Harding, Nina Roefaro Lomeo, Terry Ryan, Robert King, John Buscarello, Seema Pandya, Cecilia Whittaker-Doe, Jean Sundin, Ethan Lu, Shaun Fillion, William Engel, Mark La Rosa, Jason Livingston, Ruth Burt, Nina Strachimirova, Steve Gerber, Mark Squeo, Ellen S. Fisher, Scott Braun, Ian Gordon, Ana Penalba, Joseph Goldstein, Chris Spinelli, Eric Cohen, Pamela Giolito, Francisco De Leon, Jean Sundin, Breeze Glazer, Barbara Lowenthal, Joe Marino, Pamela Durante, Avani Parikh, Stefanie Werner, Dimitri Damiel Kim, Danielle Galland, Terry Kleinberg, Randi Halpern, Amber Winick, Devon Banks, Edwin Zawadzki, Steven Kaplan, Mark Wright, Rene Estacio, Anne Korman, Jennifer Goff, Don Brown, Daniella Ohad and Jack Travis.
The exhibit is open to the public and free of charge.