Experts in faceted glass and building preservation are the recipients of this year's James Marston Fitch Mid-Career Fellowship and Richard L. Blinder Award. The trustees of the James Marston Fitch Charitable Foundation have named conservator Laura Buchner, and Jonathan F. Bell and Ian Baldwin of DUAL as the fellows.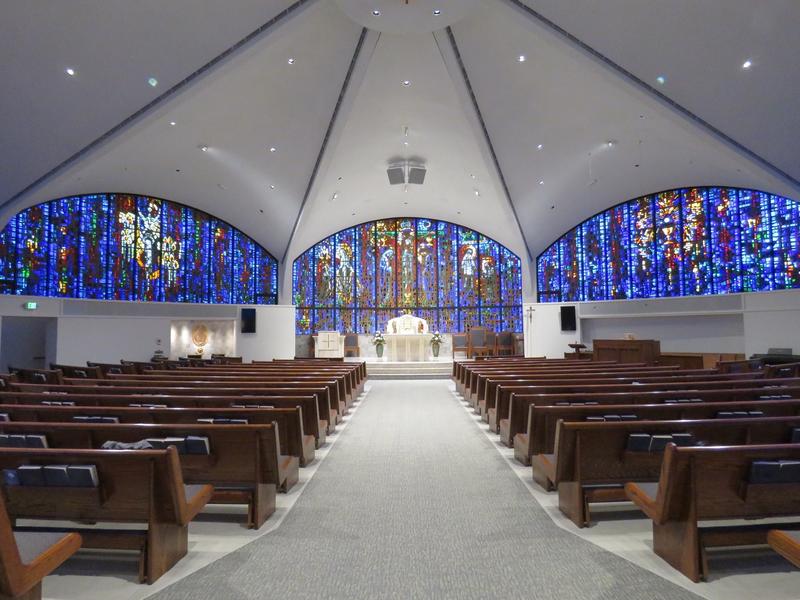 Mid-Career fellow Buchner will use her Fitch funds in research on the fabrication methods, deterioration patterns and conservation techniques of dalle de verre (faceted glass), with an emphasis on French artist Gabriel Loire.
"Modern architectural heritage is increasingly the subject of preservation efforts, as innovative midcentury structures face ongoing deterioration and risk of demolition," she said. "Understanding the technical evolution and performance of the unique materials comprising modern architecture is paramount to safeguarding these structures." The material variations haven't been studied well prior to this project, though historical overviews and research into glass deterioration has been researched before. In her research, Buchner hopes to characterize decay mechanisms that'll help to be able to better conserve dalle de verre.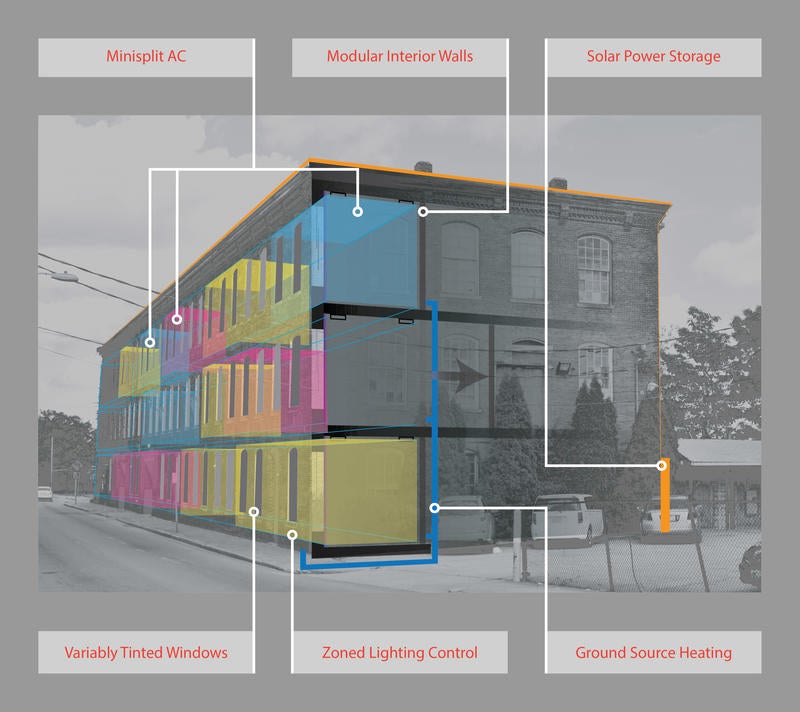 Blinder Award recipients Bell and Baldwin created SLICE, which is a method of building preservation that focuses on the facade. "SLICE's skinny interiors provide affordable property in the city for occupants, and for owners, lower upfront costs, a revenue stream, and a visible step toward redevelopment of the entire property," share the architects. "The facade turns from a stylistic issue to a social and economic one, as a display window showing off capital investment and activity." Bell and Baldwin plan to expand their prototype's success by renovating an 80,000-square-foot brewery in Providence, Rhode Island, that was built in the late 19th century.
Previous fellows have all worked in preservation, landscape architecture, urban design, environmental planning, materials conservation, decorative arts, architectural design and architectural history. The Mid-Career fellows receive grants of up to $15,000; foundation trustees consider proposals for the research and execution of preservation-related projects in any of the fields mentioned.
The Blinder fellows, who are named biennially, receive up to $15,000 as well; the award is presented to architects who propose methods of preserving existing structures, building complexes or genres of building types through addition or renovation—originality is highly valued. Buchner, Bell and Baldwin will be honored at an evening reception set for early fall.