Landy Gardner, the founder of Nashville, Tennessee–based Landy Gardner Interiors, passed away in late October at age 64 after a battle with cancer. Gardner leaves behind his wife, Joy, and his two daughters, Dionne Gardner Dismuke and Lauren Dyson Hodge.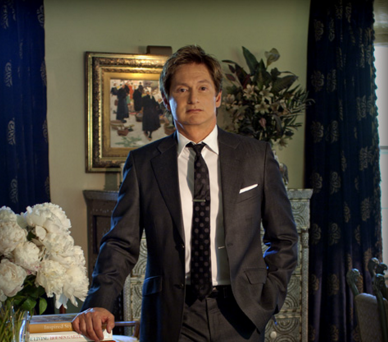 In addition to his 40-year career as an interior designer, Gardner, who was known for his work for multiple generations of local families, celebrities and commercial spaces (and for his window at Design ADAC) was also director of multiple church choirs.
"We are overwhelmed by the love and generosity we've been shown by so many people who admired and were impacted by Landy," his family said in a statement. "His imprint is everywhere—in each home he created, in each singer who sat under his direction. He brought his whole self to everything he touched, and he raised the bar of excellence in every endeavor. He taught all of us how to live life, making every moment meaningful and beautiful. We miss him so much, but we are all better for having had him while we did."
Among his notable projects were homes for country music stars Faith Hill and Tim McGraw and model Karen Elson, and the Tennessee governor's mansion private residential wing.
"His passion was infectious. His inspiration was always new for each project," says Dionne Gardner Dismuke, an interior designer herself, who joined Gardner's firm 17 years ago. "He spent my whole life teaching me how to see things the way he saw them, how to consider the lives and lifestyles of each client individually as a home is planned and put together. I will continue to bring that kind of attentiveness to every detail of our clients' homes, and continue to create the environments that reflect my father's love of beauty and his desire to give that gift to people." Gardner Dismuke will continue her father's firm.