Mother-daughter design team Cecilia Zanetta and Veronica Franzese's creative collaboration started long before they went into business together—first as architects and then as handbag designers. The design duo recently debuted their fall/winter 2017 line, their eighth collection since launching their brand, MARIA CASTELLI, in 2014. Zanetta shares with EAL what it has been like to have her daughter as a creative partner and how their careers have evolved.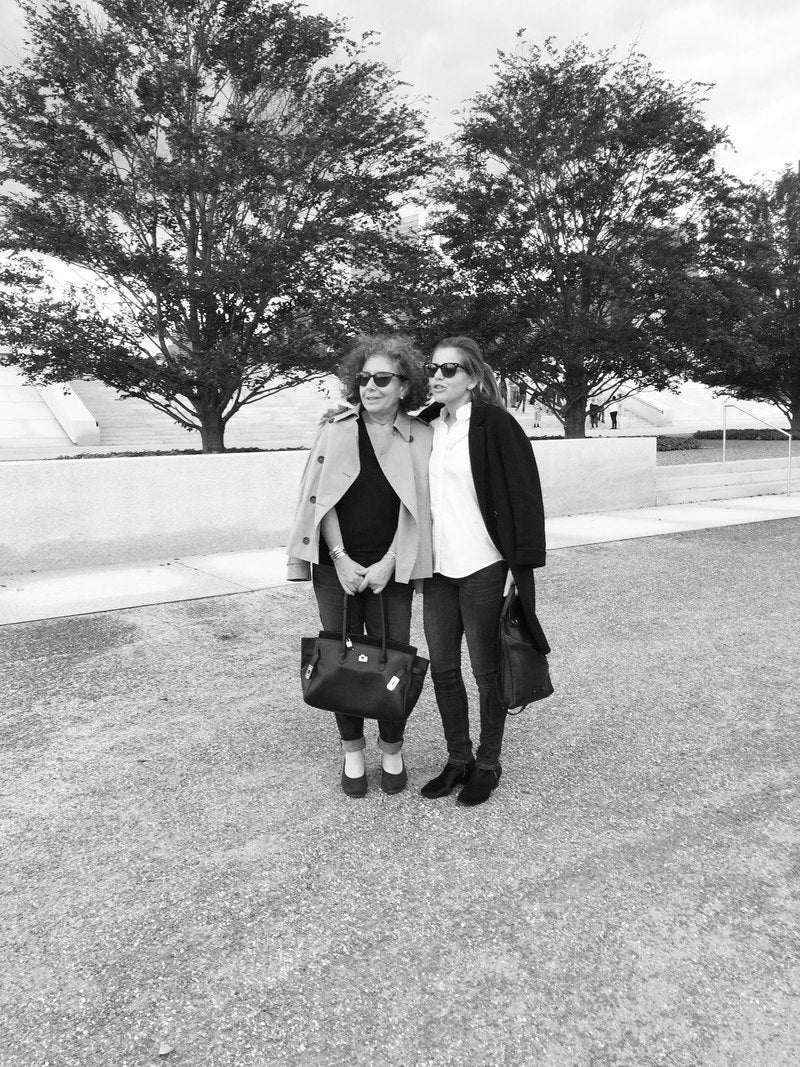 "Veronica and I have been creative teammates since she was little—together giving life to puppets, pillows and jewelry," says Zanetta. "That same playfulness is very much present in all our creative projects—we embark on the creative process with openness, not knowing exactly what to expect but trusting and enjoying it. There is also a deep trust in each other that allows us to show ourselves the way we are, without any pretenses."
Post-childhood design projects, the mother-daughter duo's design wires first crossed when Franzese designed a beach house for their family in Uruguay. The project, which started as her thesis project at CORNELL UNIVERSITY, put Zanetta in the client role, so she was able to provide feedback and collaborate on the design. Zanetta had studied architecture while in Argentina, but due to the economic struggles the country was experiencing at the time, she went overseas to study urban and regional planning in Europe and the United States. Franzese went on to work for Peter Marino and Robert Stern before she and her mother decided to join forces again.
Following a divorce, Zanetta decided to return to school to study handbag making in Buenos Aires and then at the LONDON COLLEGE OF FASHION. Starting the handbag business was the perfect opportunity for the women to work together again, and also gave Franzese the opportunity to pursue her interests in fashion and accessories. She also ended up discovering a love for the business side of the operation and went back to school to earn her MBA from the MASSACHUSETTS INSTITUTE OF TECHNOLOGY. While their focus has shifted from architecture, their background in the industry has informed how they run their handbag company.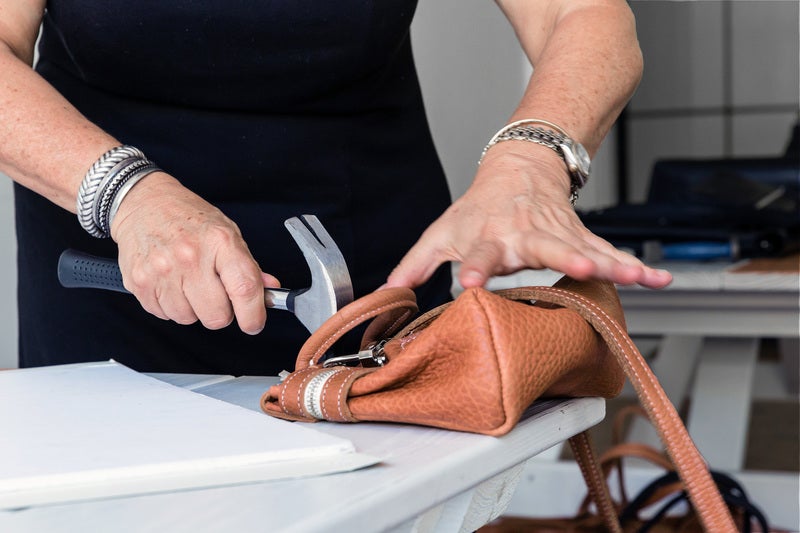 "Our design approach reflects the Bauhaus principle of 'form follows function and the character of the materials used.' Also following the Bauhaus tradition, our design process is fully hands-on and iterative," shares Zanetta. "When working on a new handbag, we start with a few preliminary sketches, followed by long days at the workshop cutting, skiving and sewing prototypes. Pattern after pattern, we strive toward designs that are stripped of anything that is unnecessary and that are internally consistent, from the overall concept to the last seam."
All of the bags are designed and made in their studio at INDUSTRY CITY in Brooklyn, using Italian leather, rabbit fur, merino lambskin and spotted calf hair.
"In my case, Maria Castelli has been an unexpected gift—an opportunity to go back to my creative roots, completing a circle that had been interrupted," says Zanetta. "Also, it has given me the opportunity to continue to have Veronica in my life, not only as my daughter but also as a creative and business partner."