Product Preview is a weekly series spotlighting the latest and greatest debuts in the marketplace. Check back every Friday for what's new and notable.
Fall market has arrived and the race for the next big design trend is officially underway. The return of Maison&Objet brought an array of innovative new collections from international brands, and there's no shortage of autumn-ready stateside debuts, either. From whimsical hand-painted wallcoverings to cathedral ceiling–inspired area rugs, here are 11 of the most memorable launches from the past week.
At Paris Design Week, de Gournay presented a selection of works by ceramist Frances Palmer and British shell artist Tess Morley. Showcased inside the brand's hand-painted Mughal wallpaper–swathed Parisian showroom, introductions included a medley of gorgeous hand-made terra-cotta vases by the former and a symphony of seashell-encrusted pieces—such as tazzas and mirrors—from the latter.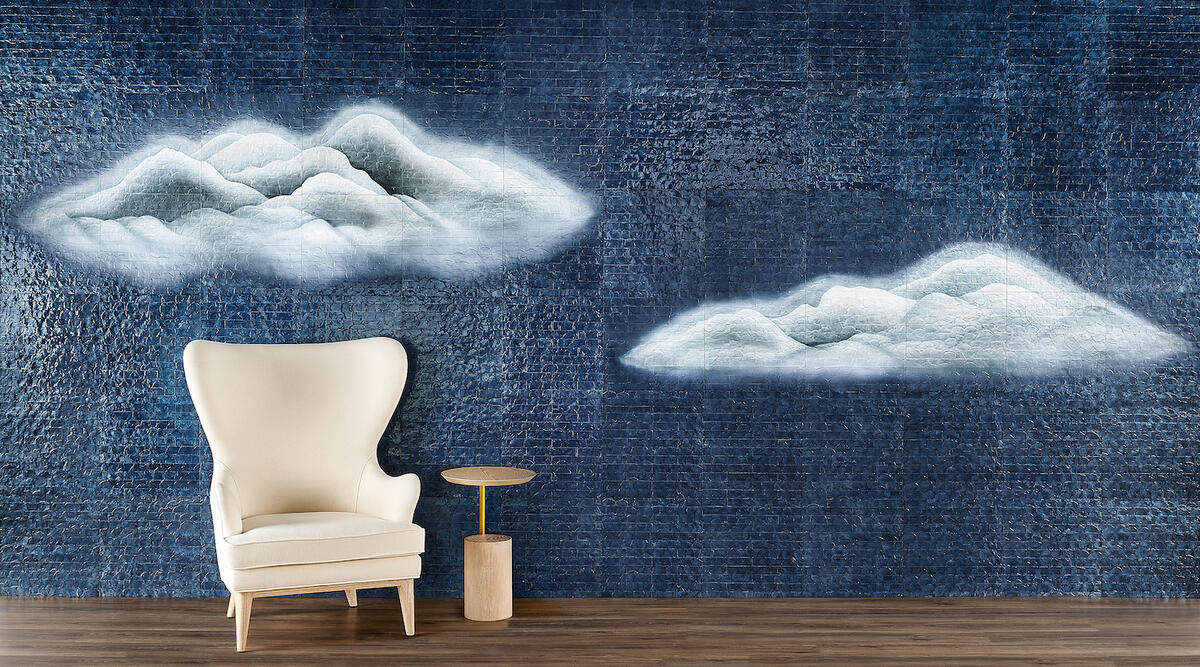 Courtesy of Phillip Jeffries
Phillip Jeffries's fall collection, Solstice, is nothing short of spectacular. In addition to a brand-new category of capiz shell–embellished wallcoverings, launches include the multitonal, metallic-accented Sun Valley, the tactile Patina Metals and the hand-painted and embroidered Eternal Spring.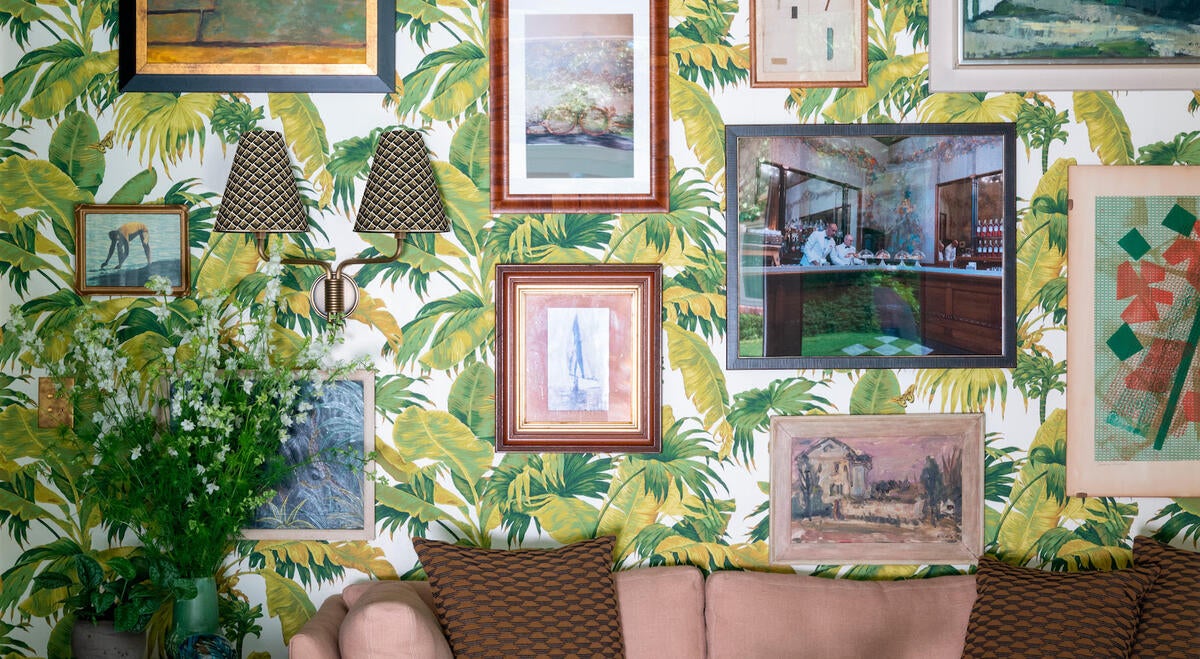 Courtesy of The Urban Electric Co.
The Urban Electric Co. released the Curated Shades collection. The series offers 10 distinct textile designs—from esteemed fabric houses such as Serena Dugan Studio, Zak+Fox and Rebecca Atwood—that can be used on a selection of the brand's bestselling shaded fixtures, including the Esme Double sconce, the Surrey flush mount and the Pencombe Hang pendant.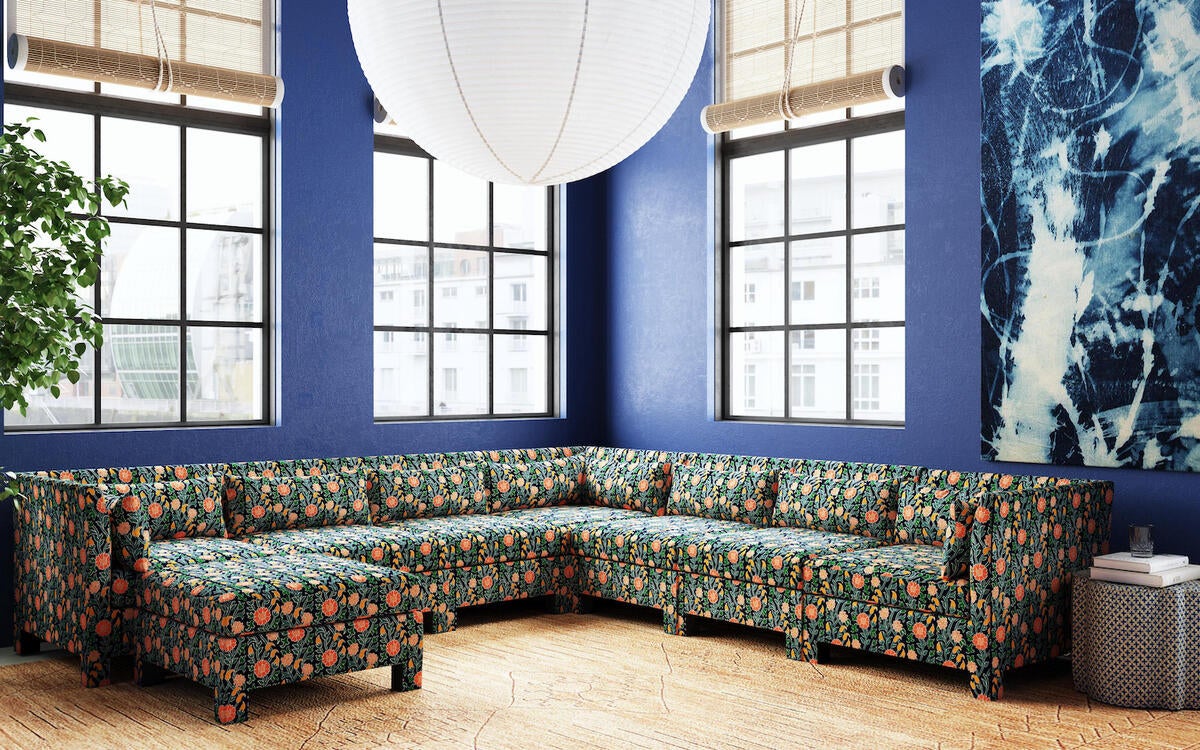 Courtesy of Cloth & Company
Cloth & Company revealed its second collaboration with John Robshaw. The exuberant collection boasts seven of the designer's playful patterns—including the toilelike Daman fabric and the delightfully ditsy Laranya print—that can be applied to everything from headboards and folding screens to chairs and sectional sofas.
At Maison&Objet, Fést showed off a colorful selection of imaginative creations by a slew of international designers. Along with the shapely new candle-inspired Alp lounge chair by Martin Hirth, standouts include the futuristic Plateau family by ​​Berlin-based sisters Silvia and Antonia Terhedebrügge and the soon-to-be-launched modular Leo sofa by Sebastian Herkner.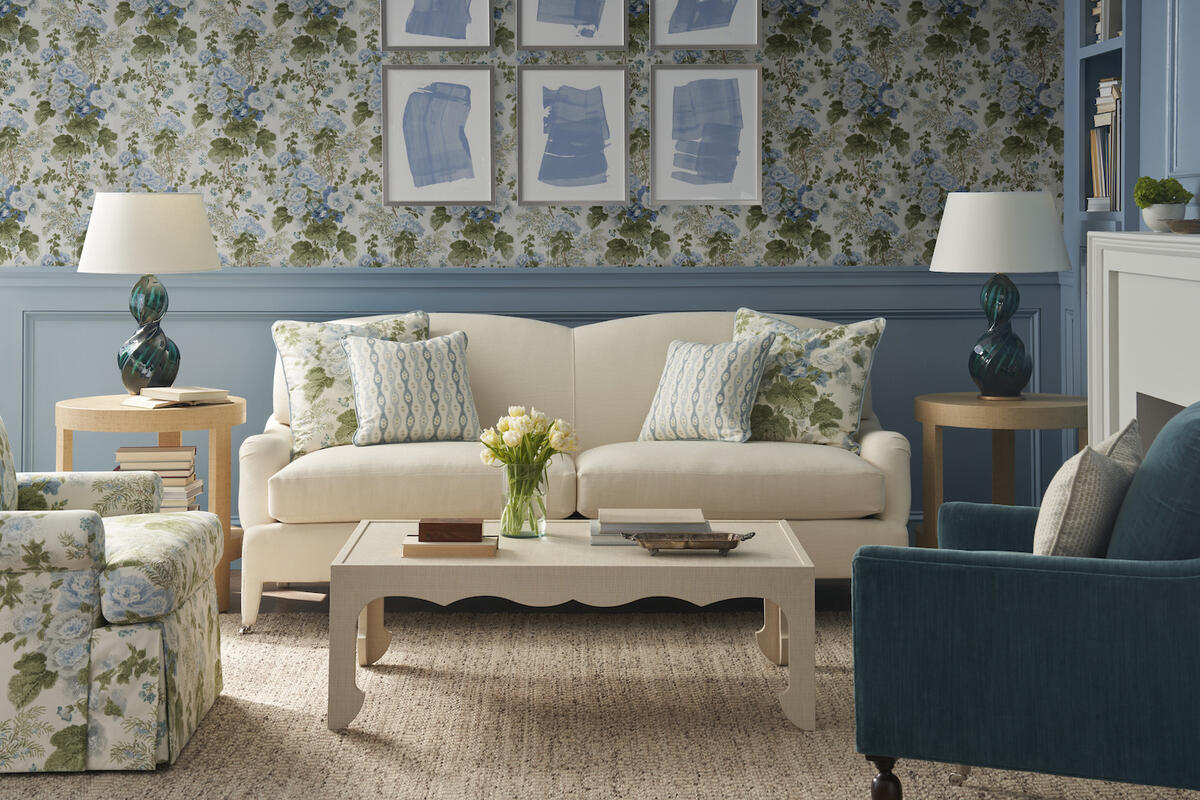 In honor of its bicentenary, Lee Jofa dropped the 200 Collection. The celebratory series spans more than a hundred SKUs in a range of categories, including 16 archival textile patterns re-imagined in fresh new colorways, 69 sophisticated area rugs and furniture pieces ranging from a fully upholstered English arm sofa to a provincial-style cocktail table with a scalloped apron.
To celebrate Paris Design Week, Invisible Collection premiered nine highly collectible pieces in an exhibition called "Invisible Connections." Staged inside Rive Gauche, the brand's 19th century townhouse-turned-showroom, the installation introduces works by Los Angeles designer Courtney Applebaum—including a seeded cast-glass side table and a raffia-covered wall lamp—and a new collaboration between straw-marquetry extraordinaire Lison de Caunes and Swedish designer Louise Liljencrantz featuring three cloud-shaped tables.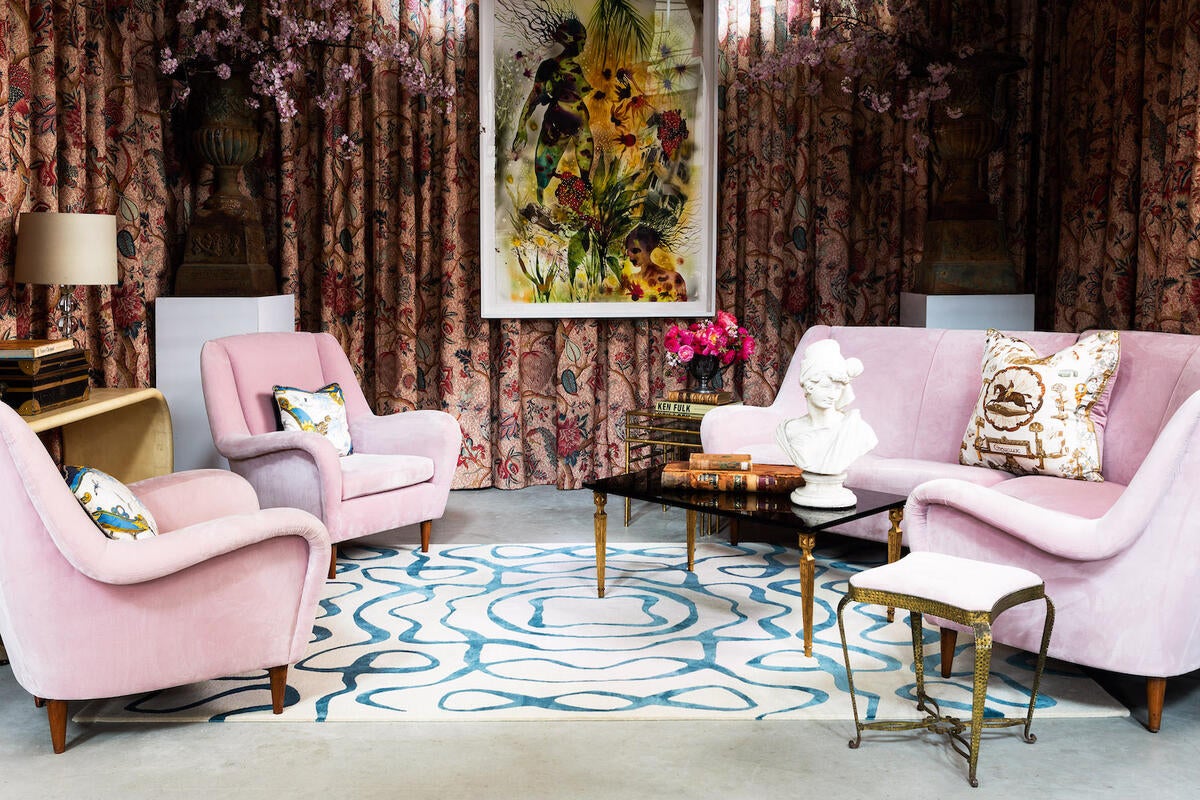 Courtesy of The Rug Company
Ken Fulk's Divine Inspiration line for The Rug Company is teeming with sophisticated escapism. Drawing from various coastal destinations, the collection features five transportative designs and one bespoke style, including the rhythmic Sonic Wave, the cathedral ceiling–inspired Saint Joes Dome and the fantastical Surrealist Garden.
Thirdkind debuted the Abigail furniture series by Office of Tangible Space. Crafted from FSC-certified birch plywood and available in an assortment of color options, the eye-catching collection features a geometrical side chair complete with a curved backrest and circular seat, and a coordinating dining table with flared triangular legs and a round top.
Weitzner called on Lewis Miller for the Amaranthine textile series. The collection draws inspiration from the floral designer's famous flower flashes—where he creates guerilla-style street art installations with flowers—and features four fabrics and two wallcoverings bedecked in bold botanical motifs, such as the pixelated tapestry-esque Centerpiece fabric and the twirling-vine embroidered Esplanade wallcovering.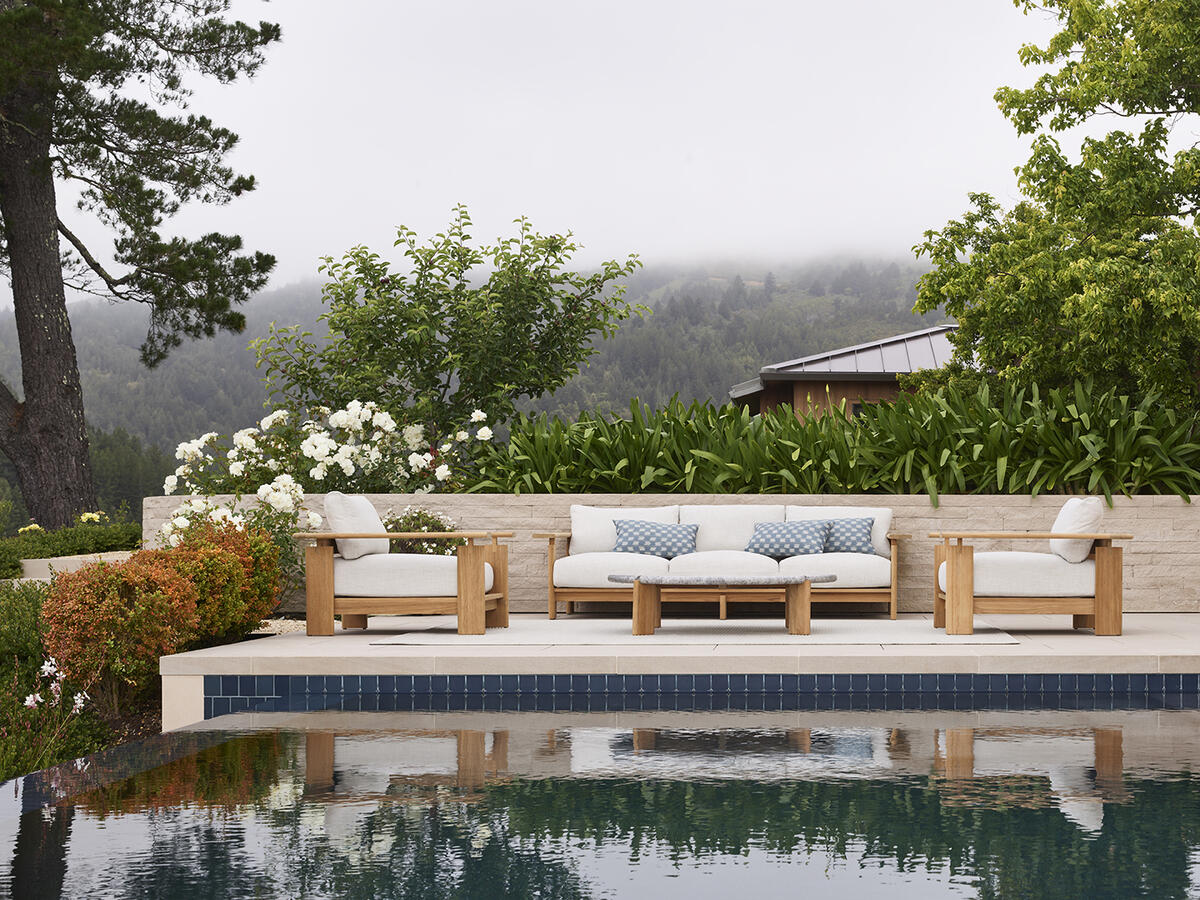 Sutherland rolled out the Samsa collection by Balinese designer Maximilian Jencquel just before summer's end. An homage to Indonesian carpentry, the outdoor-ready line offers more than a dozen teakwood pieces punctuated with clean lines and voluptuous silhouettes, including a chaise, daybed, lounge chair, sofa and four styles of side tables.