A new study from the University of North Florida confirms what many designers already know: Living with flowers makes a notable impact on easing daily stress. Following decades of behavioral studies run by researchers at universities including Harvard, Rutgers and Texas A&M that reveal flowers' impact on happiness, creativity and energy, this latest study finds a notable decrease in stress when flowers are placed in the home.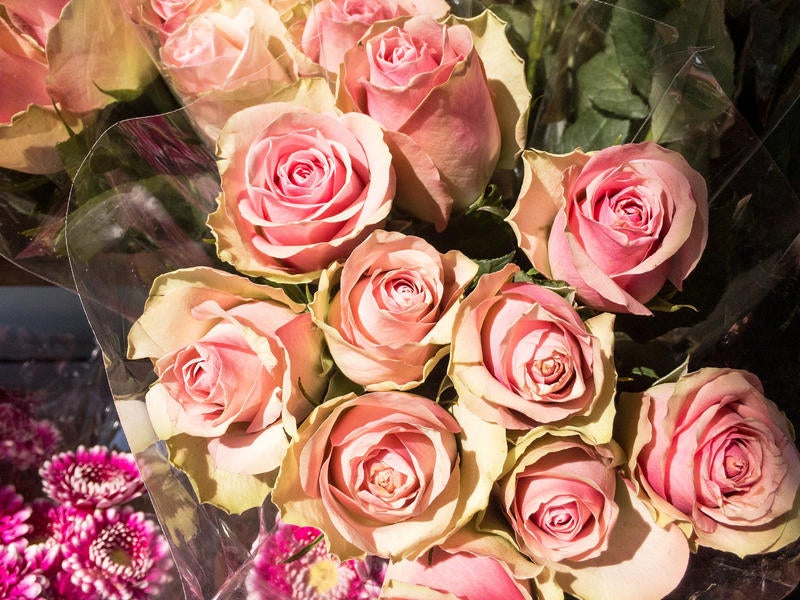 The study, titled "The Impact of Flowers on Perceived Stress Among Women," notes that adding flowers to interiors "results in a statistically significant and meaningful reduction in stress." Among the takeaways: The average reduction in stress among the women who received and lived with flowers was –5.5 points on the Perceived Stress Questionnaire, a strong statistical significance in a decrease in stress; flowers are a "unique gift with the proven potential to reduce stress among women," which is largely due to the fact that they offer contact with the natural world—which is already an established health-promoting aspect. Lastly, those who received flowers reported overwhelmingly that flowers improved their mood.
Says lead researcher Erin Largo-Wight, Ph.D., associate professor of University of North Florida's Department of Public Health: "There is a growing body of research that illustrates how environmental design positively impacts health. Now it is both intuitive and scientifically known that adding elements of nature, like flowers, to interiors promotes well-being."
"Our findings are important from a public health perspective, because adding flowers to reduce stress does not require tremendous effort to generate a meaningful effect," continues Largo-Wight. "When life seems to be in a constant state of frenzy, flowers can provide us with a much-needed moment of calm."
The two-month study looked at a representative sample of 170 women who answered Perceived Stress Questionnaires at the start and at the end of their 12-day participation; they also submitted daily briefings on moods. Following the first five days of the study, the women received one of the following gifts: cut flowers, a comparison gift (luxury candle) or nothing at all (as part of a control group).
The survey, which is considered an accepted tool for psychosomatic research and self-appraised stress, is made up of 30 statements—among them, "You feel mentally exhausted," "Your problems seem to be piling up," "You feel discouraged," and "You have trouble relaxing," with a four-point system that scales from Usually to Almost Never.
The university reports that there were not any baseline differences across stress levels among the three groups at the start of the study; at the end of it, however, the change in pre- and post-stress scores among the flower group was "highly statistically significant."