Fresh off of his 22-stop North American tour and Lionel Richie is settling into bed—rather, a bedding collection. The five-time Grammy Award–winning singer and songwriter is expanding the Lionel Richie Home Collection with a bed and bath partnership with Baltic Linen Co., which was acquired by 80-year-old hospitality textile supplier Sobel Westex earlier this year. The new offerings add to last year's tabletop introductions within the home collection.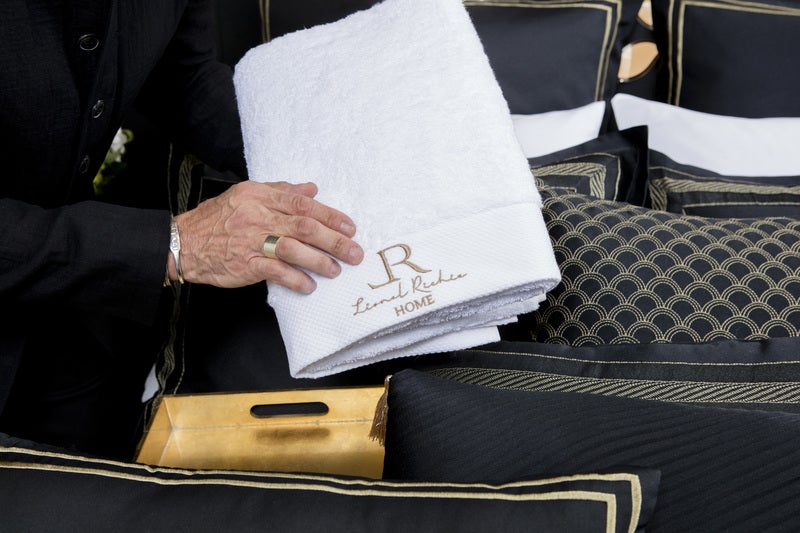 Like his music, the new collection appeals to multiple audiences. Sophisticated gold-and-black jacquard and a gold-and-white brocade-style bedding target the "Three Times a Lady" generation, while the navy striped and graphic "Love" prints have a more youthful Tuskegee consumer in mind. The four bedding designs join four coordinating towel and accessory collections, in addition to two signature towels.
The performer-turned-designer takes EAL under the covers of his new collection and shares a few exclusive details from his own nightly routine.
How did the licensing partnership with Sobel Westex come about?
It was a manager from Red Light that actually came in and said, "Would you be interested?" [Walter Pelaez, CEO of Sobel Westex, and I] met on Valentine's Day at my house, and we got along instantly. He could see that I was not just doing it as a put-my-name-on-it kind of thing. No, I actually wanted to be in the design.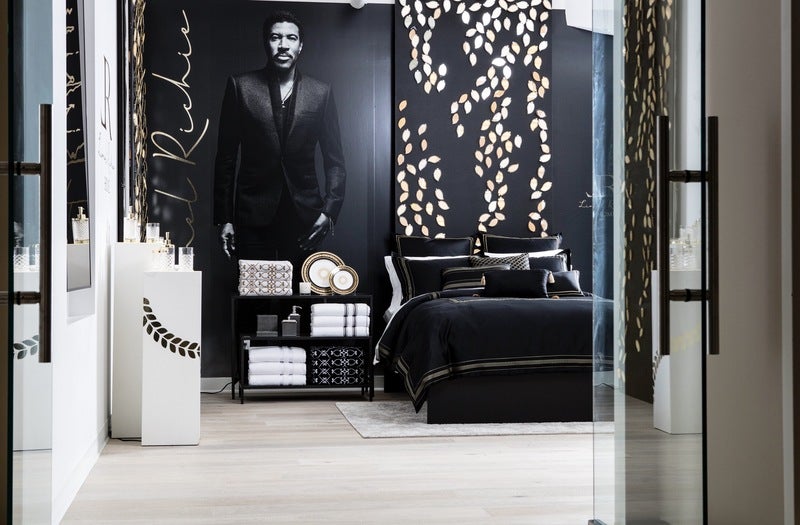 Where did you draw inspiration for the bed and bath collection?
If I'm not in the studio or onstage, I'm in bed. I'm either in bed in a hotel, a spa, a resort—because when we tour, I love to find great places to stay. I've spent 40 years in hotels, and the problem is that I find a complaint every time I go to these places. All the little pet peeves that drove me crazy, this gives me an opportunity now to do it in my line to correct it. I'm the market research. A lot of people think it's about spending the night in bed. That's a given. On your day off, if you want to spend the day in bed too, that's the right bed.
The four bedding styles span generational tastes. Was it a challenge trying to design for different ages?
It wasn't hard, and you know why? It's because I live with them. [My kids] are my fit models, my opinions. Everyone thinks that every time I write a song, it's a hit. No, I throw away 20 to get one. Same way with the design. You have to kind of mess it up to pick out the parts you like. What I love is honest opinion, and if you want honest opinion, ask your kids. Or your grandmother.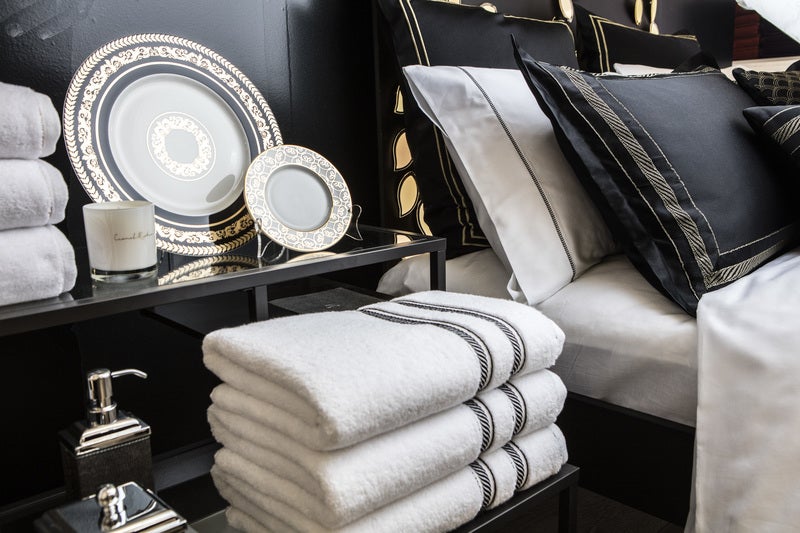 What would we find on your nightstand?
No clocks. No cell phones. Just a lamp and water.
Plush or firm pillow?
Firm.
What's one thing that would get you out of bed in the morning?
My kids. [He groans.] There is a line that your parents will use: "One day, you'll get yours back." They mean that.
One pre-bed ritual?
I always do a little bit of reading. Something I don't want to read. Why? Because it puts me to sleep.