In Business of Home's series Shop Talk, we chat with owners of home furnishings stores across the country to hear about their hard-won lessons and challenges, big and small—to find out what they see for the future of industry businesses like theirs.
This week, we spoke with Jen Koss, founder of Brika and partner of investment fund Springbank Collective. After years as a professional cellist, education at Oxford and Harvard Business School and stints in management consulting and private equity, she turned her attention to the world of retail. With Brika, she's happened into a niche of working with developers to stage pop-ups, live-market concepts and retail experiences. Conversely, she also places individual brands and helps them develop retail concepts. Here, Koss explains how the business came about and describes her new store in Bentonville, Arkansas.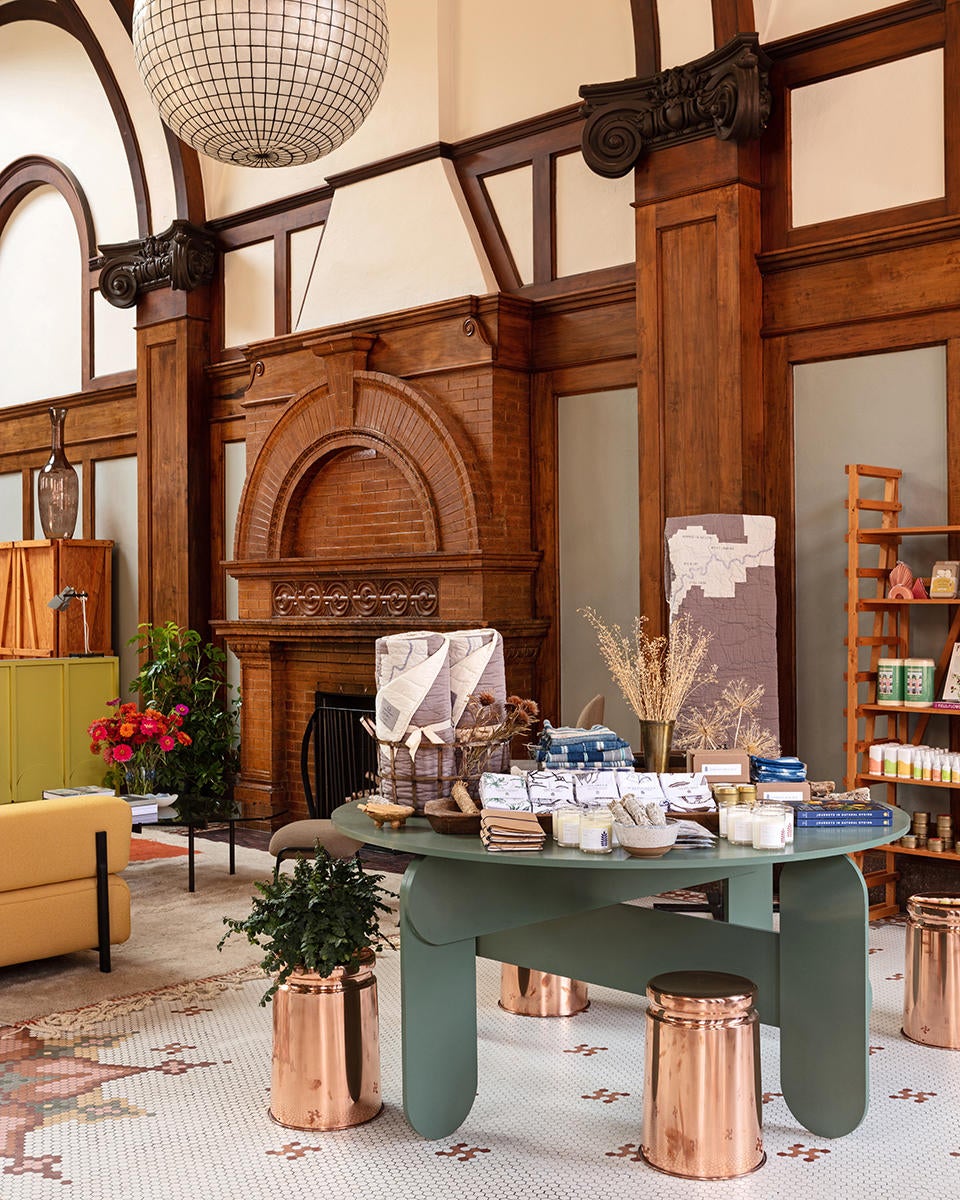 How did Brika begin?
I co-founded Brika in 2012 in Toronto, where I was living at the time. The idea was to create a platform for emerging artists, designers and makers. It started as a very curated Etsy concept, which then pivoted to pop-ups, at a time when pop-ups didn't exist, which then rolled into stores, which then rolled into pop-ups for mall and property developers. It just spiraled out. We realized maybe five years ago that what we were doing—retail—was a service. All these brands want to work with us because they make beautifully curated environments and want distribution. We've ridden the wave from never having heard of "direct to consumer" to the height of direct to consumer to where it is today, which is—you need to have a presence in real life if you're a brand.
Since you were already doing it, was it just a matter of giving it a name and rebranding?
Yes—and it was, by the way, a totally different business model. We went from owning and buying inventory to basically not owning any of the inventory and just saying, "We take fees and what we do is a service, and you want to be a part of it." Nothing from the end-consumer standpoint looks or feels different. It still feels like a store or an activation or an experience, but the business model is totally different.
How does it work now? Do developers in different cities come to you, or do you figure out where to go?
It's a little of both. Sometimes developers come to us and say, "We have 20 mall properties across North America, and we have dead space. We need something in there." We've done that. It could be a retailer who's like, "We want to start a program highlighting local businesses in our stores. Go." Or a property developer will say, "We have an entire laneway that we want to activate over the summer. Can you create a market series?" On the flip side, we also have much bigger multinational brands saying, "We are looking to be in these core areas—Chicago, Dallas, the Hamptons, Los Angeles," and we'll work backward. We'll craft what we think they could do from an activation retail standpoint, and then we'll look for the right locations in each of those [cities]. It could be in-store, it could be a partnership, it could be a trunk show in someone's house. Whatever makes the most sense.
One of your latest pop-ups is in Bentonville, Arkansas. Why Bentonville?
We're true believers in destination retail. Yes, it makes sense for people to have a presence in New York and Chicago. But our approach is very bespoke, meaning we think deeply about the location we're in and the communities we're serving and the brands that make the most sense there.
Bentonville is a retail capital of the world. It's the headquarters of Walmart. When you get there, you're like, "Wait a second, something is happening here." This is going to be Austin or Nashville within the next five years. There's something really exciting related to retail, related to how they look at arts and culture there, because they have a world-class institution: Crystal Bridges Museum and [its satellite museum] The Momentary.
We were approached to come up with the concept that could introduce new brands into Bentonville in a way that felt rooted in what was already there. What was already there was a very old heritage bank building sitting empty in the main part of town. We brought in this awesome designer who was born and raised in Arkansas but has a thriving interior design business in New York, Ryan Lawson. He was overjoyed to be doing something in his home state and leaving his stamp. He designed this beautiful interior. All the millwork was produced by workers from Bentonville. There are north of 80 brands in there, across all categories: men's apparel, women's apparel, jewelry, accessories, kids. We have home decor, candles, books. We partnered with some local businesses, who ironically have their own storefronts in Bentonville, but we've curated it. We've taken small amounts of their goods and put them in our shop. I'm such a believer. My husband's like, "Are you moving to Bentonville?" I'm like, "I don't know! This is so great."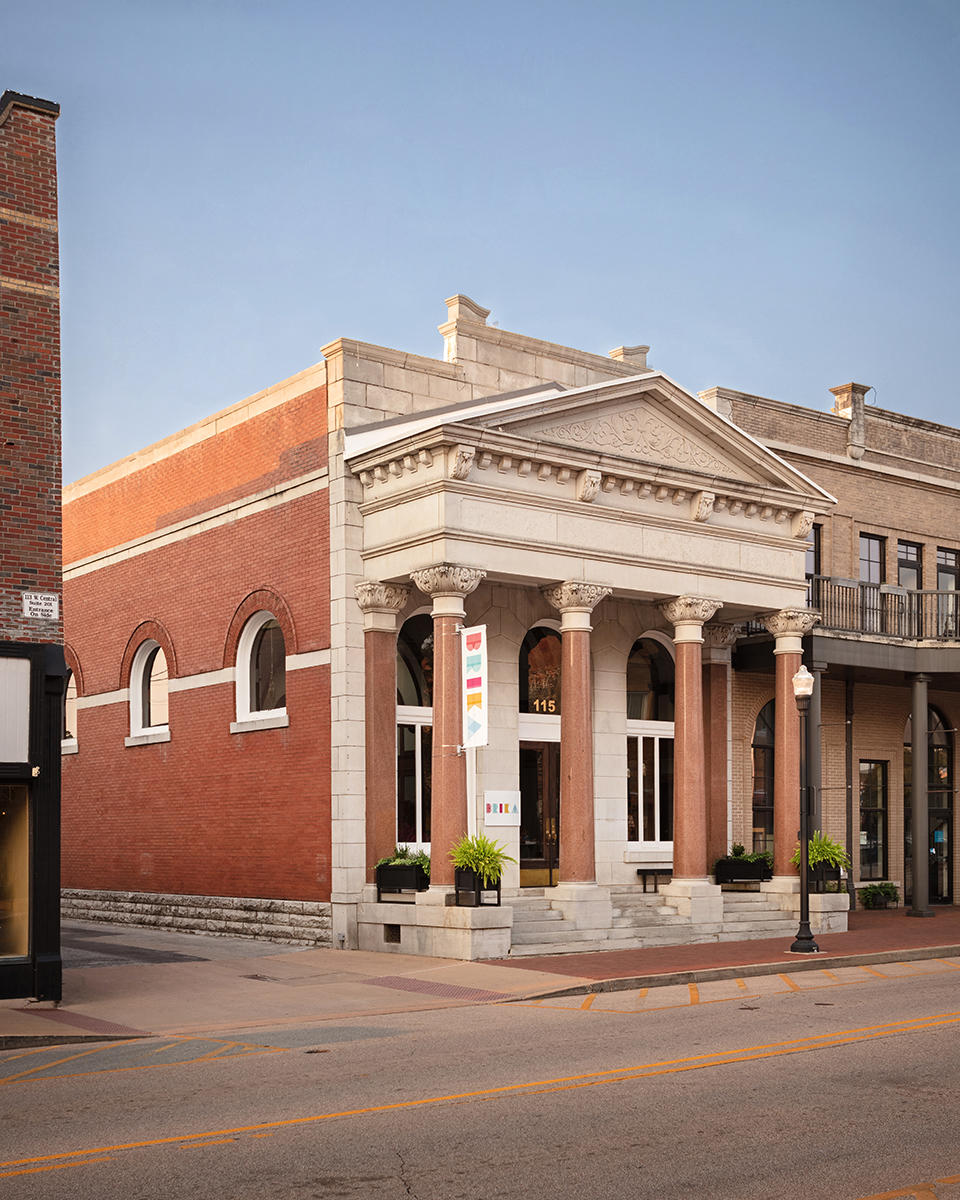 The Bentonville space is so gorgeous!
The bank building really stopped us in our tracks. We thought about ways we could incorporate elements that were already there, like the glass sky dome. Ryan, he's done a lot of retail interiors as well, but he was like, "We need to figure out how people are going to maneuver themselves in the space." We started creating living areas, almost. Like, there's a living room set up in front of the fireplace. We mapped it all out to make it feel like you were walking somewhere that could be lived in, as opposed to a super-random bank building.
Do you work with the same vendors or the same brands, city to city? Are there some that you know will work everywhere?
Yes. Over the past 10 years, we've worked with thousands of brands. There are a number that continually do well in all of our pop-ups. For [other] brands, it's easy, a good test, and feels low-risk on all of our parts. An example: When we did our pop-up in Aspen, Colorado, we featured an unknown outerwear brand from Norway we had found through an Instagram ad. They became the number one–selling outerwear in that store immediately. So then we were able to basically get them exclusivity and distribution across Canada for all of this [past] fall and winter.
Are there certain things that just sell well everywhere?
Candles sell everywhere. You can never go wrong with a candle. Bentonville is very particular, because they're emerging in terms of having different retailers—there are holes. What we're helping [with] is getting that data and saying, "You know what is lacking? Men's apparel." I think maybe there could be a men's apparel brand with their own store on Main Street. We notice holes. It also helps us reset every couple of weeks: "Should we try to reach out to more brands?"
Are the aesthetic vibes of every pop-up different because you're working with local designers?
Yes, and I think that's a key differentiator too. There are a lot of retail service players now, and a lot of them tend to have a white-box situation where it's like, "Come bring your brand and slot them in right here." It's very kind of cookie-cutter. We look at every location from scratch, and it starts so much with that location. Ninety percent of the success comes down to location and staff; it's those two together. So we're really deliberate about location. It's like, someone wants something in New York. OK, great. But your end consumer might not be where that other retailer service provider has taken out space, you know?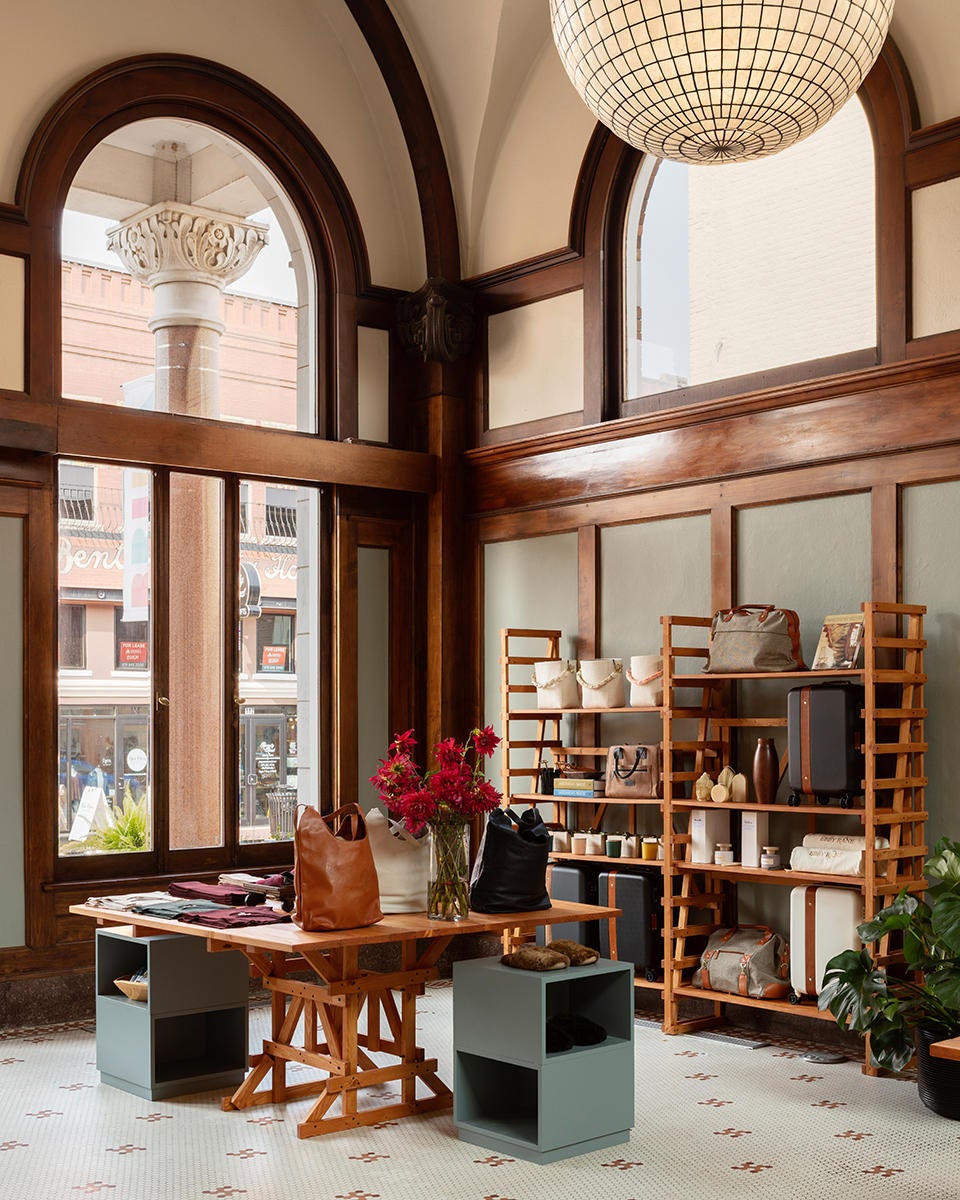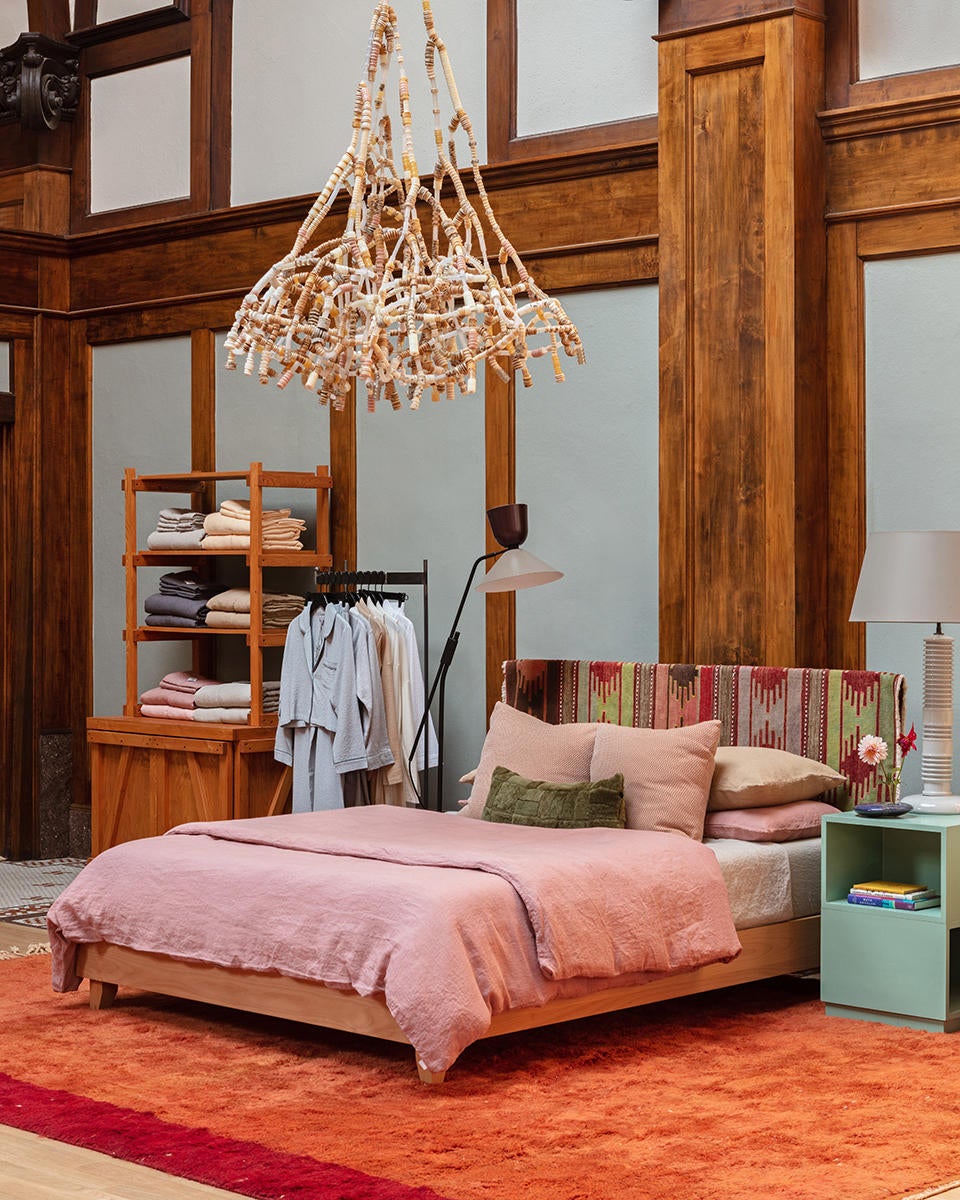 What do you think the future is for small retailers, and has the pandemic changed your view?
COVID-19 crushed a lot of small retailers. In the beginning of [the pandemic], I interviewed small businesses every single day for 40 days, just giving them a platform to talk about what was happening. Every single day, it was getting worse. However, there's never been more sentiment to buy local. That trend of "Let's support our local communities," I don't think that's ever going away. It's going to amplify as people start to think more about where things come from. It matters, especially in the [next] generation, and that means those local businesses need to be even better. It's not just, "I'm going to open a little shop and do my thing." It needs to be unique. It needs to have great product. The space has to be beautiful, because you're going to have a digital imprint people are going to see. There are so many elements to upping the game, and they have way more tools and services and products at their disposal to help them get to that next level way more easily than they would have 10 years ago.
And the success of your business shows that people want to be in-person.
Oh, my gosh, still! At the end of the day, in-store shopping is just not going to go away. You see the growth, you see the graphs, and you're like, "Wow, e-commerce is growing so fast." [But] literally the rest of that bar is offline. It's stores.
Or when the DTC brands like Casper have to open a storefront because people still want to sit on a mattress before they buy it.
Yes! And they have to. That's a nonstarter. I think all brands will have to have some in-real-life component.
Homepage image: Inside Brika's new retail space in Bentonville, Arkansas | Courtesy of Rett Peek