Donald Deskey, Cedric Gibbons, William Lescaze, Tommi Parzinger, Gilbert Rohde and Russel Wright are some of history's most notable—and inspirational—interior designers. But who are some of the unsung heroes of design? As part of her new book, Making America Modern: Interior Design in the 1930s, design historian Marilyn Friedman endeavored to find out.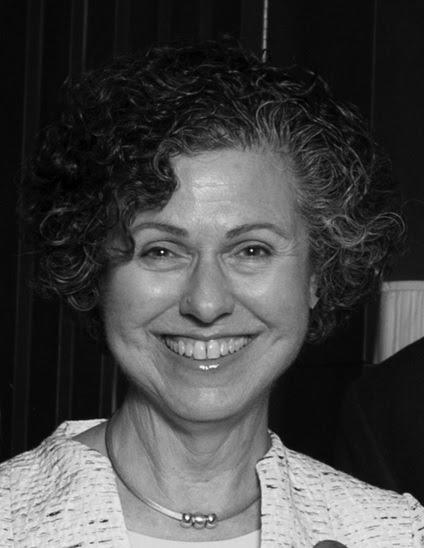 "Joseph Aronson would be one example," Friedman tells EAL of a lesser-known new favorite designer she stumbled upon while researching the tome. "He designed several interiors included in the book, and his work is modern without being extreme. In the same category would be Eleanor Le Maire, who was a successful designer for Neiman Marcus stores, but also created beautiful interiors. Freda Diamond was a stylist for Stern Brothers and created model rooms with furniture that could coexist easily with more traditional backgrounds. Paul MacAlister was a major force in promoting modern design; with his partner James Folger he created PEDAC, the Permanent Exhibition of Decorative Arts and Crafts, which was a marketplace for modern design located in Rockefeller Center. It predated the D&D building by decades."
Making America Modern dives into modern design during the 1930s "at all levels of the economic spectrum," with the author focusing on 40 "examples that reflect the breadth of modern design during that period and the evolution of modern design in America during the course of the decade." These cases-in-point span the lavish to the modernist: "Donald Deskey's sumptuous art deco–inspired dining room for Abby Rockefeller Milton in 1933, Joseph Aronson's modest apartment for himself and his wife in 1932, Rudolph Schindler's house for Elizabeth Van Patten in 1935, Kem Weber's house for Mr. and Mrs. Walter Edwin Bixby in 1936-7, Eugene Schoen's house for Morris and Gwen Cafritz in 1936-7, the Glass House at the 1939 New York World's Fair, and several rooms shown at the Fair in 1940" are just a handful of those she mentions.
Design in the 1930s, Friedman says, was largely "still revivalist," a fact which is attributable to the prevalence of modernism and the manufacturing developments that went along with it. "Over the course of the decade, both émigrés to America and those designers born here developed an American modernism that borrowed from modernism all over the world, but melded it with distinctly American concepts, such as streamlining and mass production, and new materials, such as plastics and structural glass, to create design that was simple, functional and comfortable, but not so extreme as to foreclose its use in more traditional settings."

Designers since the 1930s have adopted the same precepts of simplicity, functionality and comfort.
" —Marilyn Friedman
What hasn't changed over the last 80 years? Aesthetic, materials, and even a general ethos, says Friedman, continue to be embraced be designers. "I think designers since the 1930s have adopted the same precepts of simplicity, functionality and comfort. Wood is still the primary material used in home furnishings, with metal playing an auxiliary role. I believe that if folks today were shown the interiors included in my book that were designed in the later years of the 1930s, without being told when they were designed, they would think they were looking at contemporary room settings."
Friedman will discuss her book on May 2, at 6 p.m., at the New York School of Interior Design's Arthur Satz Auditorium (170 East 70th St., New York).