A new SURVEY from Houzz has pointed out a number of notable bathroom trends. Among them? Bathtubs are being removed in favor of larger showers, high-tech features are on the incline, and rainfall showerheads are in high demand.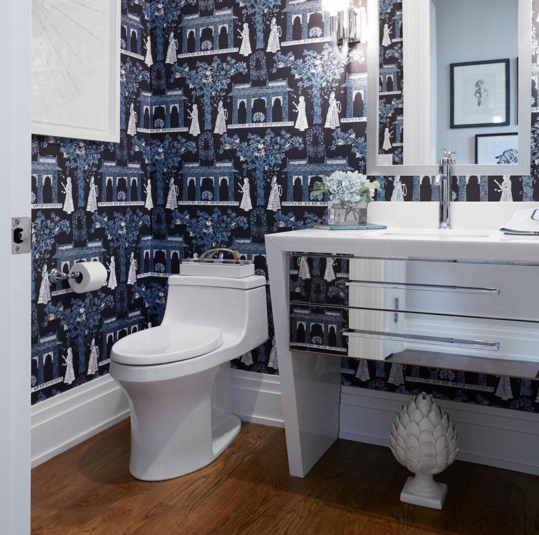 "This year's Bathroom Trends Study sheds light on two key trends in master bathrooms, showers as a focal point and the growing role of high-tech features in bathroom products," says Nino Sitchinava, principal economist at Houzz. "Additionally, it is clear that today's master bathroom renovations are marked by timeless and durable elements, from natural stone finishes to curbless shower entries, a benefit of having older generations in the driver's seat. Still, the early wave of millennial homeowners reveals their preferences for homes of the future, from larger master bathrooms to clean lines and white and gray color palettes."
The study targeted more than 1,200 U.S. homeowners using Houzz who are planning, are in the process of, or have recently completed a master bathroom project.
Other findings: San Francisco homeowners are the biggest spenders on remodeling jobs. Among the nation's top 20 metro areas, San Francisco residents spent an average of $34,100 for a major remodel of a larger master bathroom, versus $21,000 nationally.
Houzz also found that age is a factor when it comes to renos: Millennial homeowners, which includes those ages 25 to 34, were more likely to up the size of their master bathrooms compared to homeowners of other ages; the group was also more likely to "be unhappy about the size when not changing it." But those ages 55 or older tend to spend nearly twice as much as those under age 35 on master bath renovations of over 100 square feet. Homeowners in the 55-plus bracket are also more likely to implement accessibility features into their bathrooms.
A final key finding: Technology is making its way into the bathroom, with a growing percentage of homeowners reporting that they use their phones in the bathroom at least once weekly; additionally, high-tech bathroom features are in higher demand, with 29 percent of upgraded toilets and 12 percent of upgraded showers offering such savvy features.