Under the stewardship of designer Alessandro Michele, Gucci will this fall release its first home goods collection. Among the offerings: plates, upholstered chairs, appliquéd pillows, scented candles, porcelain decorative objects by Florence, Italy-based (and Gucci-owned) company Richard Ginori, metal folding tables, silk, vinyl and paper wallcoverings (emblazoned with the brand's pre-fall 2017 collection, the fall 2015 collection, and Gucci Garden themes), as well as other furnishings.

"Gucci is pleased to announce the launch of Gucci Décor, an eclectic collection of items with which customers can dress their own spaces," the brand announced in a release. "The idea is not to prescribe a particular decorative look, but to provide elements that allow for living spaces to be customized."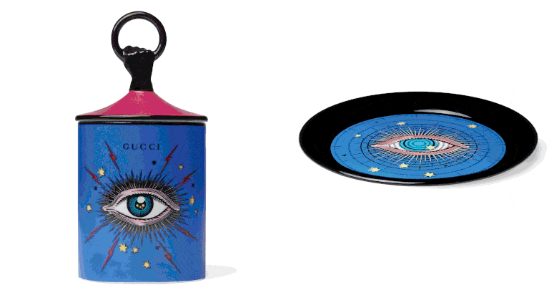 Candles and incense trays will retail for around $190, as Vogue reports, while the decorative silk screens will cost nearly $30,000. The items will be integrated into the brand's stores' decor.
Launching under the name Gucci Décor, the collection will be available online, and in select Gucci and specialty stores, starting in September.