Oren Aks finds himself in a position many interior designers will be familiar with: He did a great job for the wrong client. As a graphic designer and social media strategist for the agency FuckJerry, his first big job was to turn the Fyre Festival into a thing. He did, and then what happened happened. In the aftermath of the would-be festival, Aks contributed, with remarkable candor, to the Hulu documentary on Fyre's corrupt co-founder, the now-famous fraudster Billy McFarland, and his wake of destruction in the Bahamas. Aks left FuckJerry behind and is now focusing on building up his career as an illustrator and—here's the twist—a rug designer.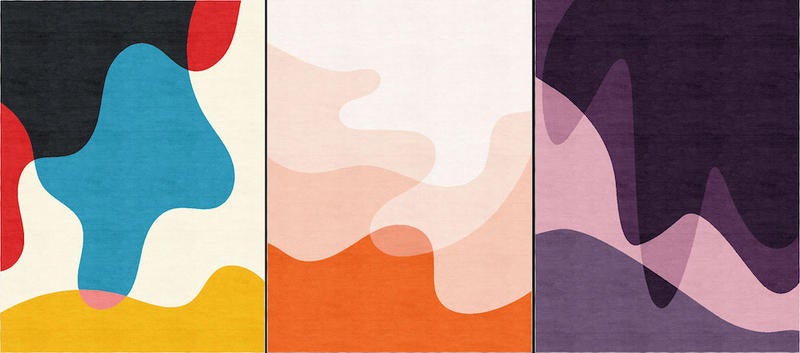 Courtesy of The Knot Collective
Aks found his way into the world of floorcoverings by chance. After the Fyre debacle, he decided to move away from social media marketing ("Social is a skill of mine," Aks tells Business of Home, "but it's not a passion.") and toward illustration—an early love. Casting around for opportunities, he chanced on an open call posted by rug company The Knot Collective, a UK–based brand that makes rugs from recycled plastic materials. Aks got the job. "There's a lot of tradition in this industry, I'm hoping to break into it in a nontraditional way," he says. "I won't ever make it through the front door, I'll make it through the back door. I might not make it into The New York Times, but I have a rug collection. To me that's a really cool proof of concept."
Unsurprisingly for a designer who has spent a big chunk of his career online, the biggest challenge was making the transition from digital to physical. "How does my work translate to a rug? It's not how it looks on Instagram, it's how it looks on the ground," says Aks. Throughout the process, he relied on guidance from the husband-and-wife team behind The Knot Collective, Mark and Sinead Hanlon. "One of my things is loud color. … They were like, 'Well, some of these might be too aggressive … they might not work together in this setting.' And originally, I wanted to do the whole thing as an illustration," he says. "But based on what they had seen in the past, they knew it might not sell. I had to retool my brain to think about the environment."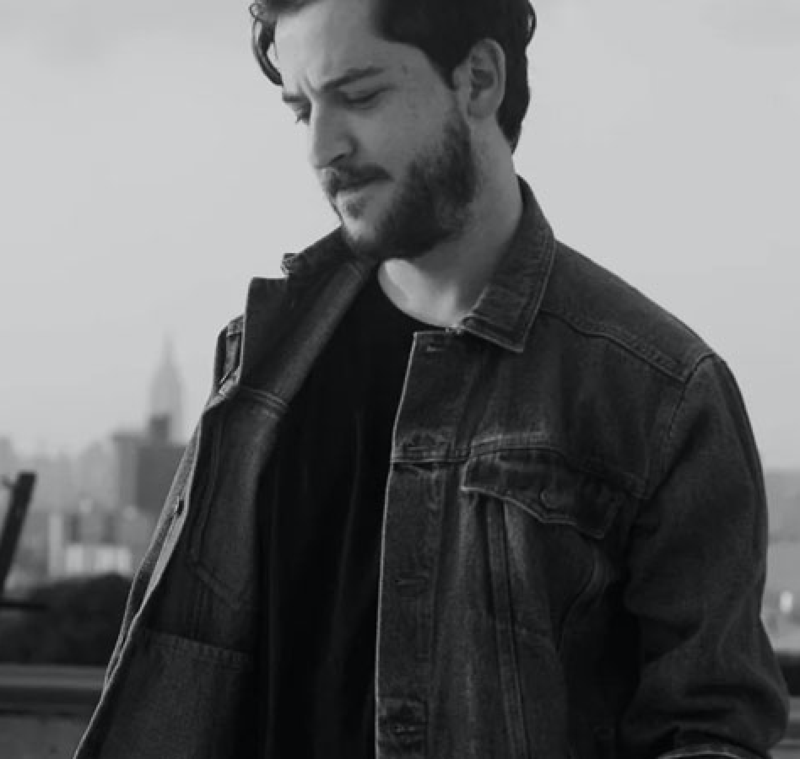 Thais Aquino/thaisaquino.com
Working with the Hanlons, Aks narrowed down the collection into a capsule of three abstracted patterns. Like a lot of his illustration work, the rugs have a slightly trippy, cartoony feel—like a classic Disney animation cel left out in the sun too long. "If RGB was a liquid form, and they were overlapping each other," says Aks, of the jumping-off point for the collection. "That was kind of the zany idea, to take a digital [concept] and incorporate it into a physical handwoven rug, I like that contradiction."
Aks hopes to work with The Knot Collective again, and on future rugs with other makers. Whomever he partners with next, he will be careful. In the aftermath of the Fyre Festival, his "bullshit detector has a microscope with a microscope on top of it," and, having spent a lot of time seeing the social media sausage get made, he's skeptical about influencers. Aks's basic rule of thumb: When vetting an account, look at engagement, not followers. "You're looking for at least 5 percent [of total followers liking and commenting on posts]. Anything more than that, you have my attention. If you're above 10 percent, I'm captivated." It's also important to see who makes up the following. "Who follows you and who you follow tells me a lot more about you than just numbers."
Ironically, having escaped the flaming wreckage left behind by a famous scammer, Aks is now in the crosshairs of various shady characters daily. Phishers and hackers try to get passwords to his various Instagram accounts. He's invited into business meetings under false pretenses and then grilled about Fyre Festival minutiae by rubberneckers. Even potentially legitimate work comes his way under strange circumstances—while we were talking on the phone, Aks was receiving DMs from someone interested in collaborating on illustrated Fyre-themed basketball jerseys.
Aks is trying to take the notoriety in stride, and to grow beyond it. "I grew up in the [San Fernando] Valley," he says. "It's where celebrities go to die. It's always had this tinge of Hollywood, the leftovers of stardom. I grew up around all these one-hit wonders and these 15-minute-of-famers and joked about them. And now, I kind of get it. But I've made a promise to myself that I'm not gonna be the Fyre guy when I'm 68. It won't be forgotten, and there's no point in hiding it, but there's a point in proving that there's more to me and my work."