The rush of day-to-day retail business, especially in the textile industry, can risk draining the life out of the design and production process as makers try to keep up with the nonstop cycle of collection launches. But for textile designer Amy Weisberg of Los Angeles–based studio Like.Leigh, everything about her practice is personal.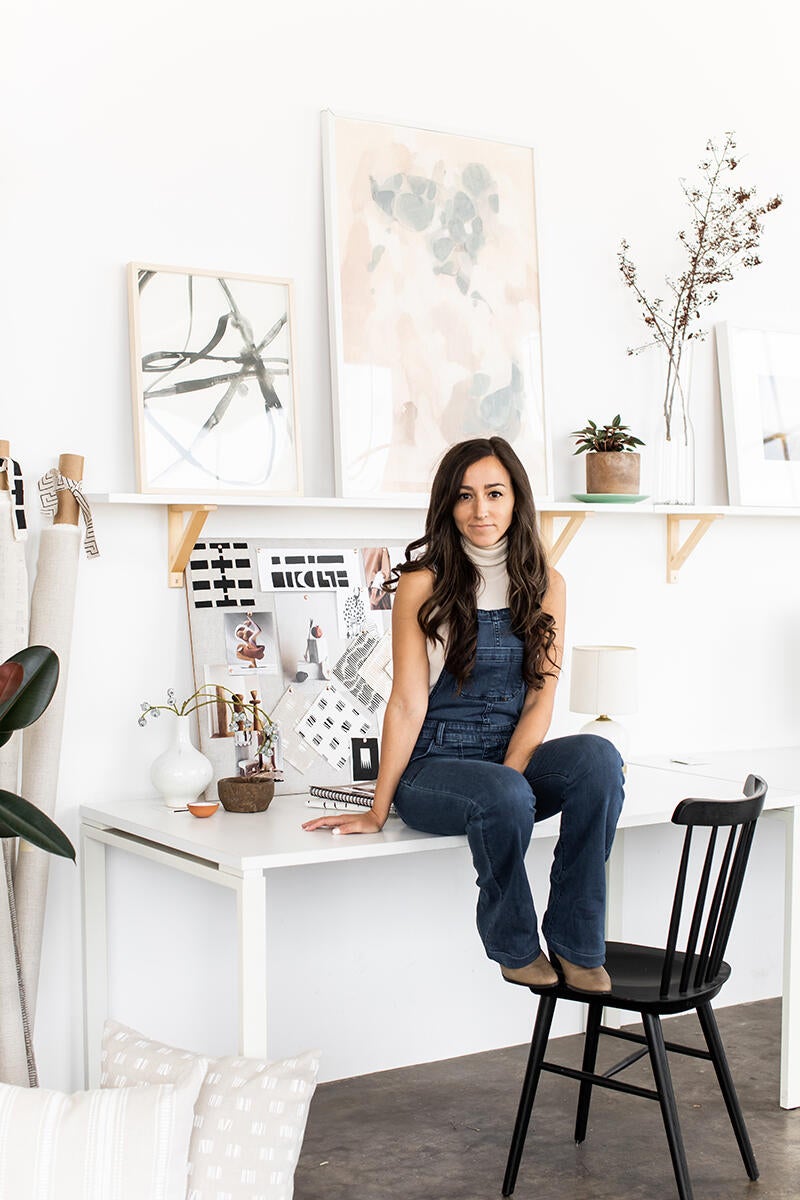 Weisberg studied textile design at East Carolina University, where she fell in love with the craft, hand-weaving fabrics as part of her coursework and cultivating an appreciation for an older-world approach to textile production. After graduating in 2009, Weisberg took a job in fashion, where she worked for about a decade in various stages of production. In time, the romance of slow craft was swapped for the high-pace demands of the fashion industry, and Weisberg began to crave a change. "It got further and further away from what I fell in love with when I was in school, [where textiles] felt like an art," she tells Business of Home. "In the world of fashion, everything's so quick—deadlines, turnarounds, computer-aided design. It felt very detached. It was rare that I got to paint or use my hands to create, and I really missed that."
Around the same time, Weisberg experienced a heavy blow in her personal life. Her mother had been battling cancer for several years, and when she passed away, Weisberg's attitude toward her professional pursuits shifted. "It got to a point where I was like, 'You know, the way that I spend my time is really important,'" she says. "Time is so valuable, and I wanted to put something out in the world that I felt really proud about." It was this mindset that empowered Weisberg in 2020 to launch her own textile studio, LikeLeigh, named in memory of her mother, Sandra Leigh.
Launching during the pandemic came with its own set of challenges, not least among them generating sales. With relatively few connections in the home industry, Weisberg began by sending a lot of cold emails and mailing fabric samples to those that were interested. And it worked—her business grew. "It was really organic," she says. "I was just trying to get myself out there, doing as much outreach as I could to different showrooms and designers."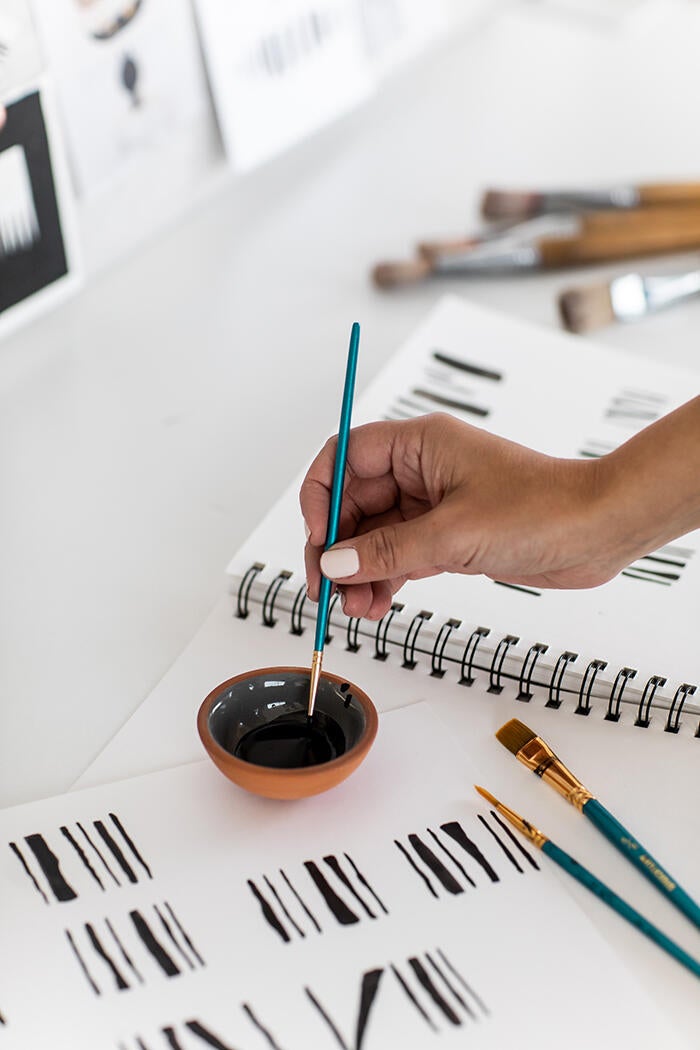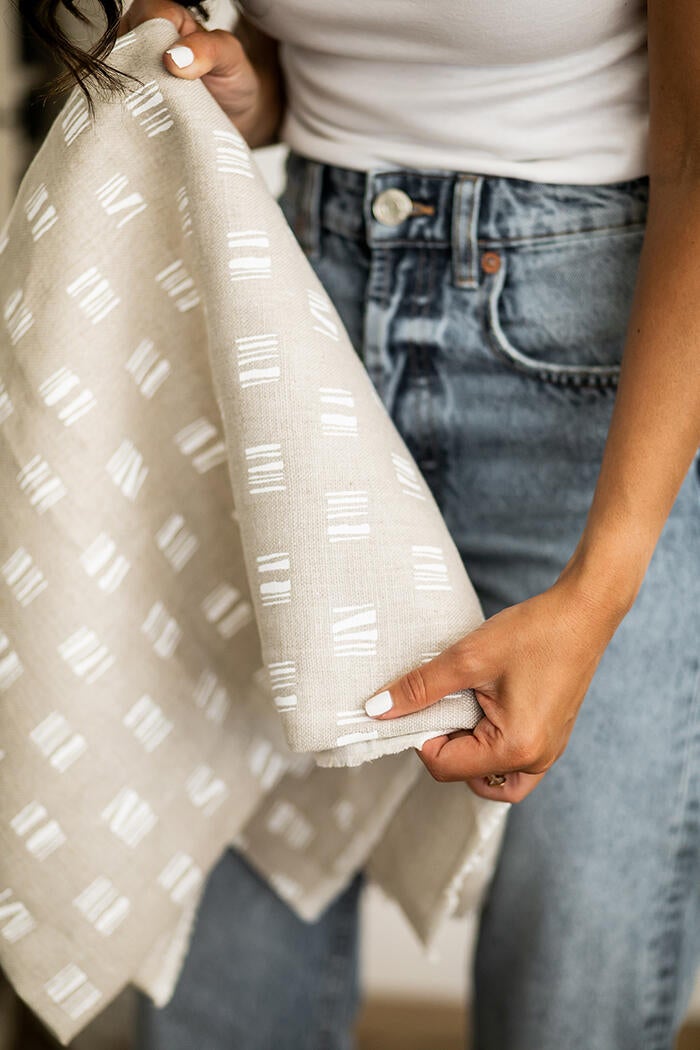 Weisberg's designs embrace the imperfections of hand-made patterns and production, as her process always begins with either a hand-painted or hand-drawn concept before that's transformed into bolts of fabric by a local California screen-printer. Also at the heart of Like.Leigh's mission is sustainability, which is why Weisberg uses certified Belgian linen made from flax fibers along with natural, water-based dyes free of lead and synthetic materials. Another point that reduces waste: Like.Leigh makes its fabric to order, with a lead time of three to four weeks.
Weisberg's first collection, Kindred, features graphic elements repeated in subdued earth tones, delicately balancing the texture of the linen ground with the designs atop it, from the bold swipes of the Nora print to the stipples of the Mae stripe. Each pattern pulls inspiration from Weisberg's life and the living things within it, whether they are her family or organic forms from her native California landscape. For instance, her latest collection, New Moon, was created with her newborn daughter in mind. "[New Moon] is [about] my identity as a mother, and now, a working mother," she says. "A lot of inspiration came from this new phase of life, and having a child changes your perspective so much. It really fueled my inspiration for that particular collection."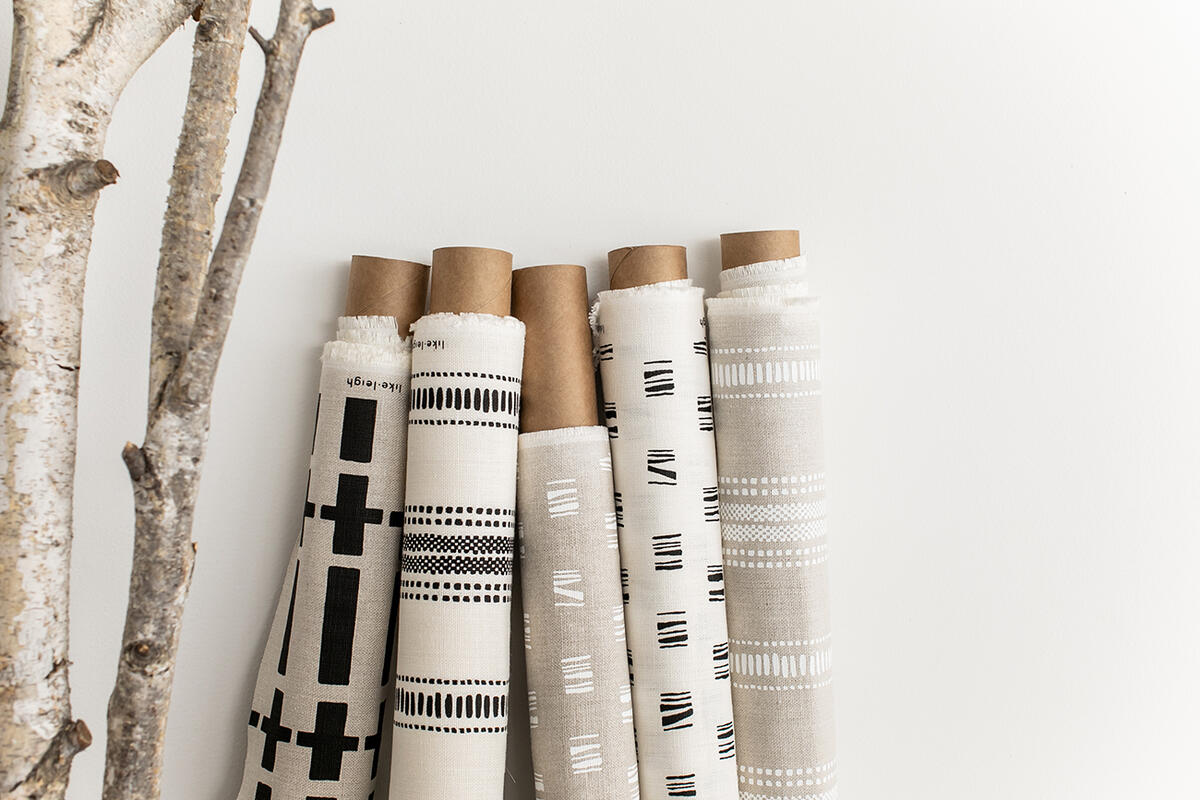 Today, the company's products are sold both through its website and in showrooms including Made Resource Group in Scottsdale, Arizona, Solid + Pattern in Chicago and Style Revolutionary in Australia. One of Weisberg's favorite parts about partnering with dealers is the natural diffusion of her work to unexpected people and places. "When I first launched the business, I had kind of a vision of what types of designers would use my fabric, or where it would fit," says Weisberg. "The most interesting and exciting thing is how they use it in ways and in styles of design that I never personally would have anticipated. I love seeing that."
Looking ahead, Weisberg is excited to explore the possibility of designing and selling pillows and throw cushions using her textiles, while continuing to create new collections with longevity in mind. "It's definitely important to come out with new things, but what I'm creating is art—it doesn't feel like a trend," she says. "I would love to be constantly designing prints because that's the fun part. But each collection deserves its own time. It's a slower, more respected cycle where each collection has a moment to be."
If you want to learn more about Amy Weisberg and Like.Leigh, visit her website or Instagram.
Correction: June 8, 2023
An earlier version of this article stated that Like.Leigh is represented by Made Goods. The line is represented by Made Resource Group, among others.
Homepage image: The New Moon collection by Amy Weisberg of Like.Leigh | Courtesy of Like.Leigh