Mars: We've studied it. We've sent robots to it. And, though it's a long way off, eventually, we will live on it.
Hand in hand with homes in space come designers in space—after all, what good is a home with a purely functional, barren interior? Therein comes the expertise of Melodie Yashar, a design architect and co-founder of Space Exploration Architecture (SEArch+), recognized by NASA for its Mars habitat designs. (Built, essentially, for the astronaut equivalent of an extended camping trip, she explains.) According to Yashar, the creation of our future Martian metropolises is a question of when, not if.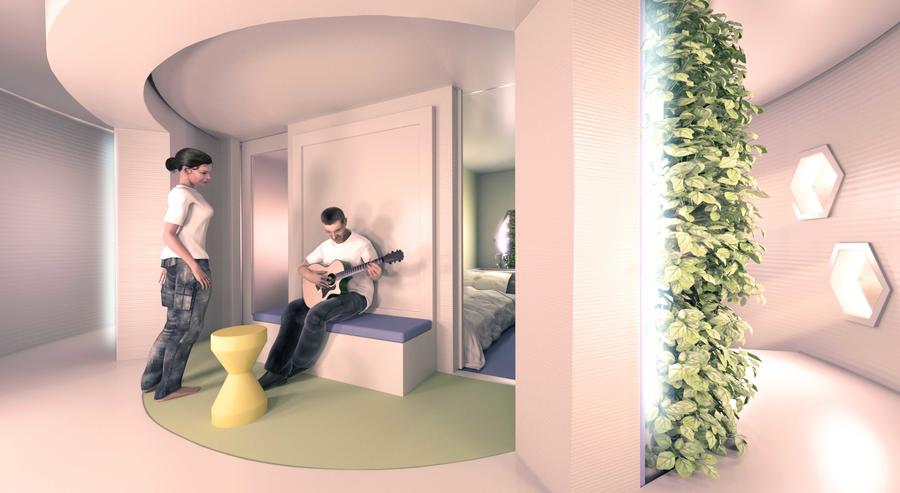 SEArch+ received NASA's top prize for Mars X-House, a habitat for a crew of four to live and work on the Red Planet. For construction, it uses raw materials indigenous to Mars—if something goes wrong, explains Yashar, you want to be sure that astronauts won't be risking their lives due to a malfunction. "It all needs to run by itself," she says. "The idea for this structure is to be autonomously deployed."
It turns out, designing for Martian clients is not so different than designing for Earthian clients. After all, who could argue that the life-or-death stakes for a home on Mars are really that much more dire than the stakes for a home on this planet? One can only imagine that the budgets are comparable as well, depending on who one's local clients are. Mass and volume are the biggest limitations that may require a designer to get more inventive.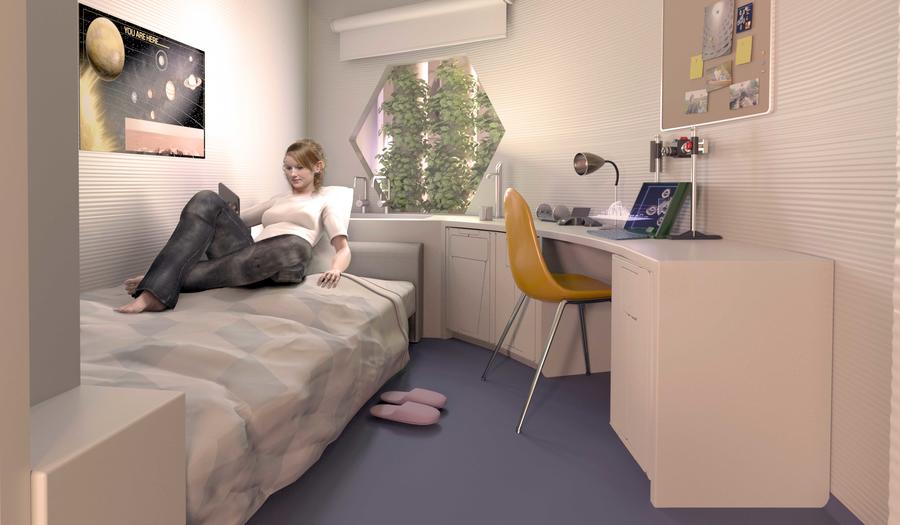 "The truth is that apart from satisfying basic human needs and required characteristics of any approach to architectural design, we don't really take a stance on what the habitat should look like," says Yashar. "We had to ensure the astronauts are safe and living a sustainable life. … It was important to include access to natural light, as well as private and public space opportunities to retreat to their own individual crew quarters."
Deployed from Earth are construction tools, including robots that collect raw materials and turn them into cement used to 3-D–print the house. "We proposed what is essentially Martian dirt mixed with water and other additives brought from Earth," says Yashar. "Polyethylene, a plastic, is on the interior to make sure the habitat is completely airtight." She compares the plastic material to what we use for the friendlier desktop 3-D printer. Also included in the blueprint is a hydroponic greenhouse that grows out of the main core of the habitat, creating some semblance of a natural, familiar world in a strange, unfamiliar place.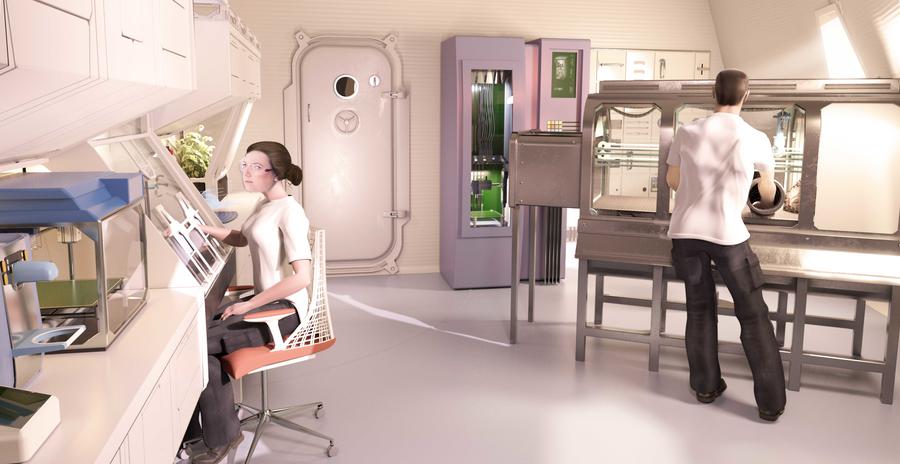 Not to be overlooked is the most crucial element in the design: the humanity of it. To be fair, the moon will likely get zip codes a bit sooner. (It is closer, after all.) Even when space missions lack bodies, they often tug at our heartstrings. When the China National Space Administration landed a spacecraft on the moon in January, The New Yorker described that spacecraft as "near-operatic" coupled with the "uncannily cute robotic amblings" of its companion, a rover.
"I think the real thing is to make sure the astronauts are as comfortable and secure as possible," says Yashar, who's currently studying health care on long-term human missions. "The whole point of the challenge is that it was a launch pad. … We're not at the point where we can have a [scaled model]." But, it seems, that's next—and not far off.