If Orlando Diaz-Azcuy could choose one place for his new Matsuoka collaboration to live, it would be center stage in a grand symphony hall. The six-piece Symphony collection marries simple, Japanese-inspired designs with a range of exotic veneers, and is the first of a larger partnership to come from the renowned San Francisco designer and the Fuchu, Japan–based sixth-generation furniture brand.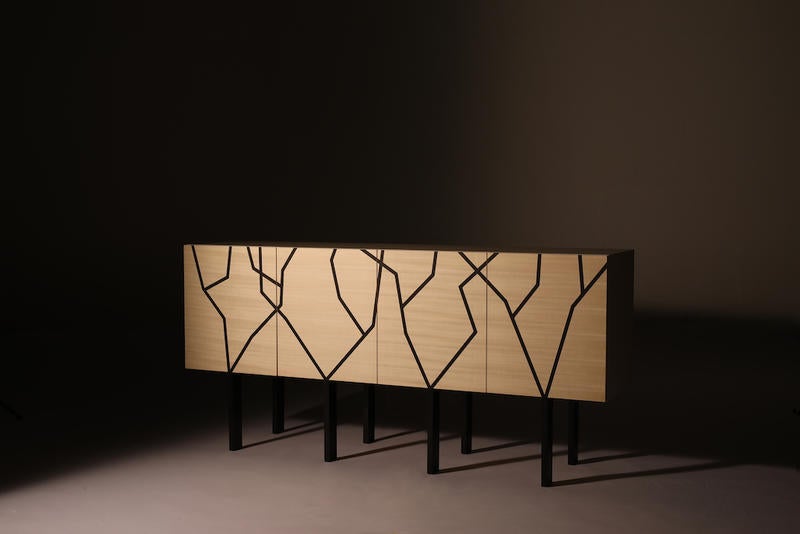 The collection reads like a classical soundtrack, with each of the tables and casegoods named after a famous symphony, such as Chopin's "Nocturnes" and Rimsky-Korsakov's "Scheherazade," and the partnership achieves a striking duet, spotlighting each player's strengths.

"From the beginning, the Matsuoka team had a clear understanding of the grace, beauty and quality of [Diaz-Azcuy's] designs," Matsuoka president Christian Plasman tells Business of Home. "[He] understood the quality level of Matsuoka's production and their ability to execute beautifully what he'd come forward with in design. There wasn't a need for much convincing that they should be together, and that made this entire project very harmonious."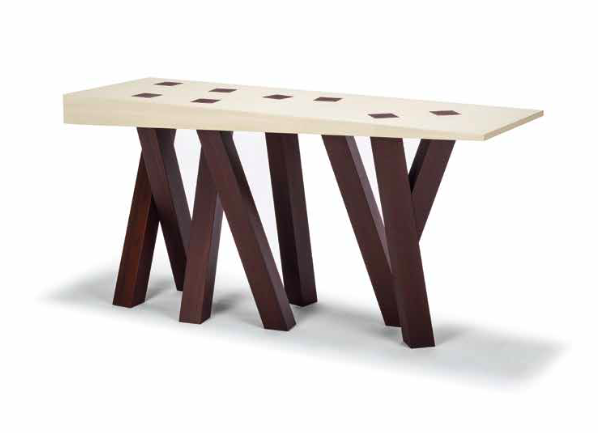 Dubbed "a Japanese symphony" by Diaz-Azcuy, the collection calls upon the traditional technique of cloisonné to produce wood inlays in the shape of cultural motifs like the lotus flower. The Interior Design Hall of Fame designer worked closely with the artisans in Matsuoka's workshops to craft the pieces. "Creating this collection gave me the opportunity to express my love for simplicity without any restraint attached," Diaz-Azcuy tells BOH. "[It is] practicality and beauty made available to a wide market."

Like any great partnership, Plasman and Diaz-Azcuy's has had time to develop. The two met more than three decades ago, when Diaz-Azcuy exited Gensler to establish his own design practice. Plasman, then president of contemporary design house HBF, signed a deal with the designer for his first furniture collection. Even then, Plasman says he understood how to navigate a mutually beneficial collaboration.

"Orlando does this wonderful study of the client, their background, and how the ethos of the company should play into what he develops," says Plasman. "He spoke to the essence of Matsuoka from a craft capability standpoint and the value of beautiful Japanese design, and then married that with the forms that he felt were important for the company."

The Symphony furniture collection will be available in to-the-trade showrooms, including A. Rudin and J. Lambeth, beginning next week.