Dedar's first-ever stateside store, its U.S. flagship, officially debuts today at the D&D Building in New York. Designed by Michele Bönan, the space draws its influence from midcentury American houses. Upwards of 3,000 different fabrics are ready for discovery—such as Dedar and Hermès textile and wallpaper collections—in addition to a wide-ranging line of linen and wool made for upholstery drapes and sheers; illustration and graphic patterns; prints and jacquards; and an archive of antique designs, which are available for custom projects.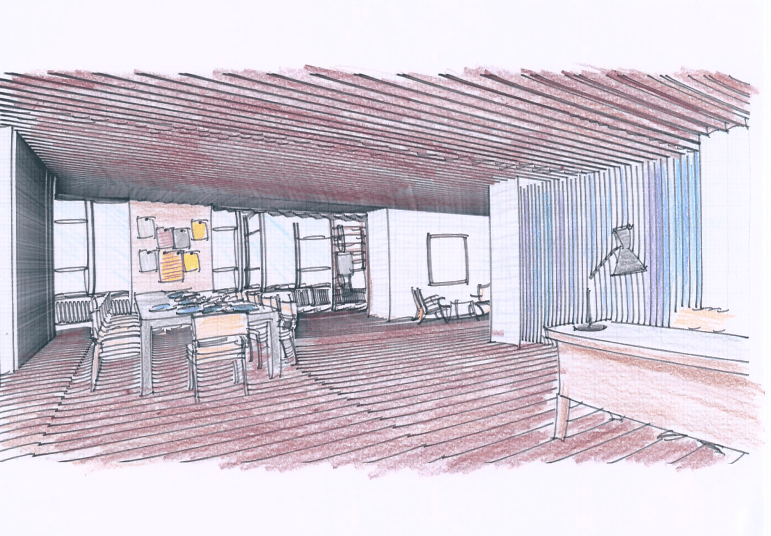 Bönan explains of his design tack for the new showroom: "My approach to design begins by identifying the context of how the environment will be used, how life will flow within it, and then sketching the atmosphere of the space. The inspiration for the newest House of Dedar comes from the architecture of midcentury American homes built during the 1960s era. The concept for the design is that of a loft, a theatrical space where shades of dark and light are dramatically used to enhance the protagonists of the scene—the fabrics."
The brand was also recently in the news for its work on the award-winning romantic drama Call Me by Your Name, which features its fabrics.
"We are thrilled to announce the opening of our first showroom in the USA, a country that we love," say Caterina and Raffaele Fabrizio, co-owners and directors of Dedar. "We intend to establish our presence and bring our signature Italian know-how, contemporary style, and pleasure for beautiful materials to the community of interior design, as well as research, discover, learn, and integrate this new experience into our creative process."
Follow EditorTV for coverage of the showroom's opening night festivities.