This year's market at the Laguna Design Center felt different. The theme for the one-day event was "Arrive"—a concept that could be interpreted as both an opportunity and a requirement. As in, "you need to show up."
The invitation was the first clue this wasn't going to just be business as usual. Instead of a traditional header with requisite info, the invite had a bohemian vibe—a splay of palms, a light pink background and stylish passport covers. "I wanted it to be a little unconventional and intriguing," Laguna Design Center director Kimberly Toonen told Business of Home. But the changes are more than aesthetic. When designers entered the building, they were signed in and given a design passport. The booklet needed to be returned by the end of the day in order to be entered into a contest, the prize being a trip to Maison&Objet in Paris. The only way they could secure a chance of winning was by visiting showrooms and getting their passports stamped. It was a playful take on the travel idea, not to mention a smart way of capturing info on market attendance. But Toonen was focused on engagement and how to make participation meaningful—something that had been lost with staid, traditional market events in the past.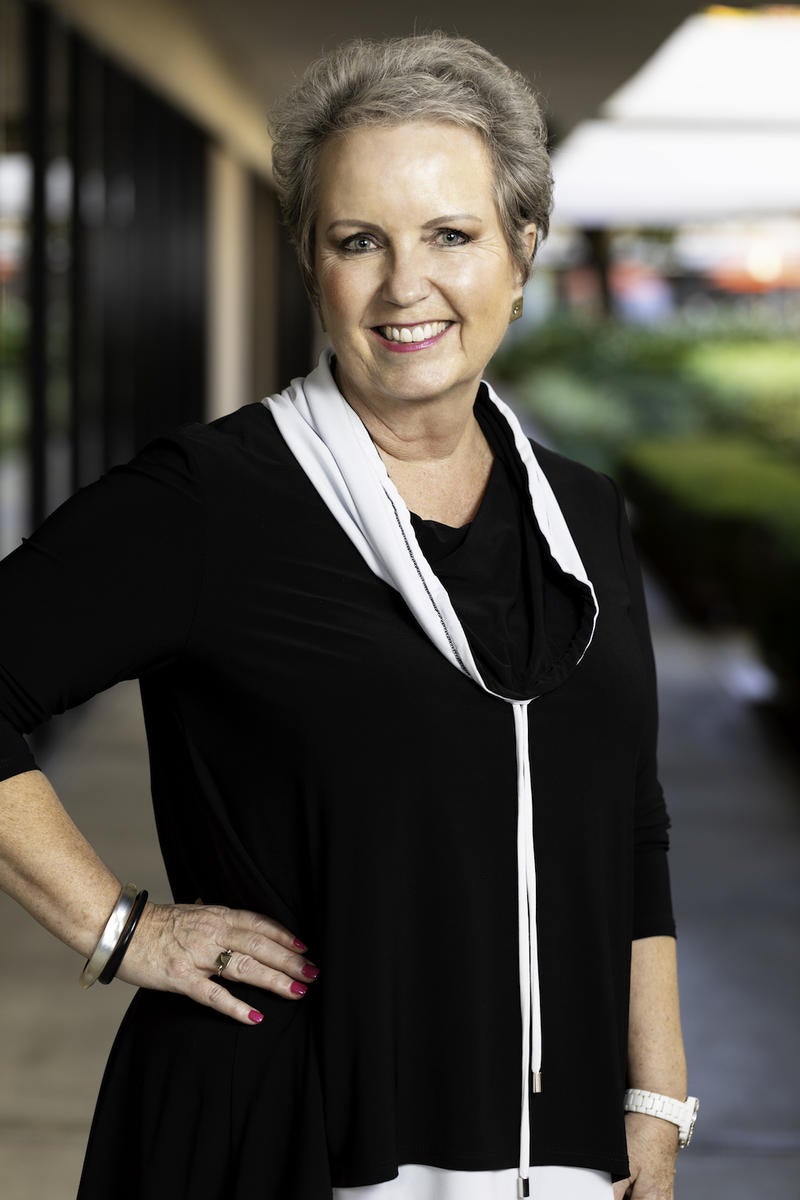 Courtesy of the Laguna Design Center
"Showrooms would put a tremendous amount of effort in bringing in new lines, all the manufacturer reps would be here," says Toonen. From her designer attendees, then, her expectations are high; she's looking for engagement that goes beyond attending parties and gossiping with friends over hors d'oeuvres. "And I don't mean to disparage, but Arrive is an effort to get you in the showroom and learn something to better their bottom-line business and become more of an expert in the eyes of their clients. You can't just come in and say, 'I want a stamp.' You have to engage."
For all the talk about the role of design centers today and how they can keep pace with an endless parade of digital sources, retailer pressures, and shifting consumer behaviors, no one has the perfect solution. But Toonen is a woman of action, and during her short tenure at Laguna Design Center, she has made it a priority to transform the status quo.
An interior designer by vocation (she jokes that she's been in the industry so long, she's pre-CAD), Toonen was brought on by Dunhill Partners after the Dallas-based company purchased LDC two and a half years ago. Her background is remarkably strategy- and development-focused: She's been the CEO of a startup, she worked on Steve Jobs's dream B2B retail project at Apple and she served as the director of a private design college while in her twenties.
In between roles, Toonen also briefly ran her own interior design firm. Given her deep understanding of marketing—especially how to differentiate herself from others in the field—she launched with specificity at the forefront of her business plan: "I went narrow and deep instead of shallow and wide, and I built an amazing business in a year," she says. Unfortunately, the day-to-day realities of running a design firm took a toll. "I ended up selling it because I hated the tedium of the back office of design," she admits. "It was kind of a pain!"
While acknowledging that being an interior designer wasn't the best fit for her long-term, the foray into the business made Toonen sensitive to modern-day designer challenges and more qualified to take on the LDC role. As a 35-year Orange County resident and client of her hometown design center, Toonen knew what was at stake. "The potential for design centers has always been there, but I didn't see a lot of true innovation," she says. "It seemed as though nobody was looking around the corner or thinking about how to better leapfrog this. Because it's not about keeping up, you've got to think way in advance. That's what I learned at Apple: You determine what consumers—or, in this case, trade professionals—want, and you provide it before they even know they want it."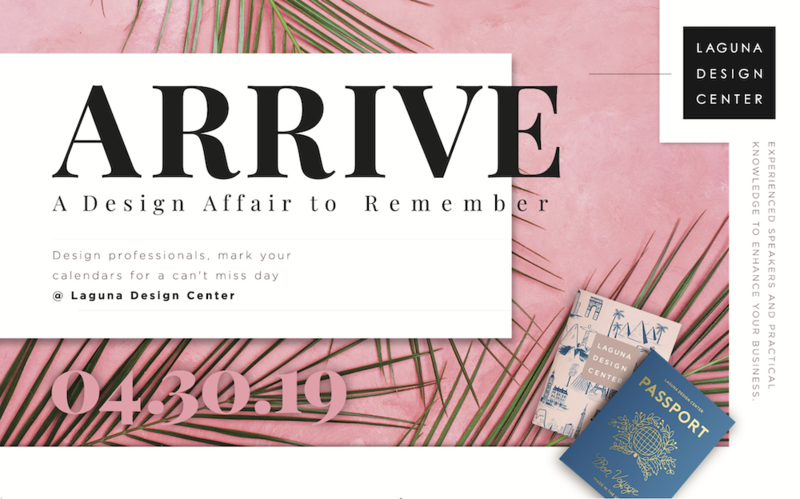 Courtesy of The Laguna Design Center
Her first move was to get real data. If a design center's future depended on inviting the public in, Toonen needed intel. She set up secret shopper programs, including one with a retail expert, and waited for feedback, which confirmed what seemed obvious to outsiders: Traffic was slow, the building was confusing, and many showrooms weren't welcoming.
In order to alter consumer perceptions and entice clients, Toonen had to work with showroom partners (as she calls them, instead of tenants). She and her team began offering workshops and branding sessions, ranging from fundamental customer service approaches to business development. The feedback was positive, but there were some tough moments: "The secret shoppers would say, 'There are 40 beautiful showrooms here; what's the difference between you and the one next door?' Most could not answer that."
A lot of what Toonen envisions for the building has to do with the experience it delivers. In the works is a co-location arrangement for interior designers to fractionally share office space in LDC (and be available to a consumer looking for assistance), as well as offering buying service resources for interior designers. It's a model that places like Atlanta Decorative Arts Center have already executed with success, says Decorative Furnishings Association president Eric Chang. "ADAC has done a great job of housing individual interior design offices and shared office spaces so there's a positive feedback loop there," he says. "A consumer comes in and sits down with an interior designer at their office in the design center they know this designer is plugged in. They can do a presentation and walk right out and be immersed in it."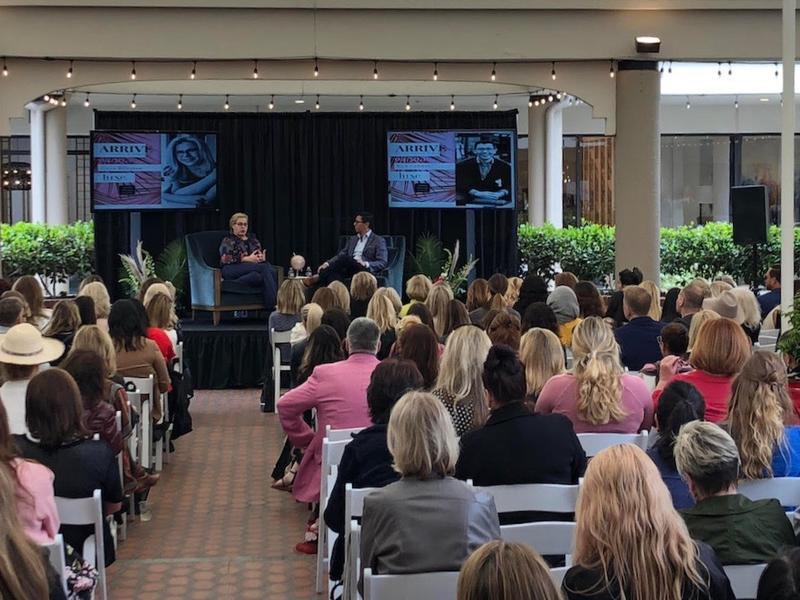 Courtesy of the Laguna Design Center
Toonen is also aware of one undeniable asset: being located in Orange County, a wealthy area with well-heeled homeowners. Another one of her early moves was to host a venue reveal for event planners and event brokers around the OC and L.A. With 14 acres and roughly 200,000 square feet, the space has a lot of offer off-duty as an outdoor venue rental opportunity. "This center closes at 5 p.m. every Monday through Friday, and on weekends it's available for high-end galas, nonprofit, corporate social events, and even unconventional weddings! The revenue I drive from that I funnel right back into programs like the Arrive market."

Having guests sip Champagne at a black-tie event while gazing into the window of Thomas Lavin, for example, and falling in love with a chandelier, is the kind of priceless experience Toonen believes will have a powerful effect. In order to cater to real-life housewives of Orange County, she is also working on developing an on-site buying service. "If a transaction needs to take place in the showroom, a designer will be on call to help with that purchase. It's an opportunity to talk to a potential client who may think they only want to look, but they kind of fall in love with you and they say 'maybe you can help me with the whole room' and all of a sudden it turns into a whole home."
Toonen and Chang share a fearlessness about the future of design centers, seeing them with the potential to be more than a design insider's paradise. "These are collaborative spaces and as soon as we peel back the curtain a little and demystify a bit, what consumers should think about design centers is, 'This is where the magic happens,'" says Chang. Toonen, too, is unabashedly optimistic about the what's next, while remaining realistic about what needs to change: "In my estimation, there will always be a place for a physical showroom where the designer and their client can sit, touch, and play with custom furnishings options. What we have to get better at is meeting our designers' need for digital access to online inventory, pricing and delivery information—recognizing that our retail and online competitors have that advantage over us … for the moment!"