Cityglyph, a new Brooklyn-based wallcoverings company run by Grace Morgan, crafts custom removable murals featuring her own street photography. Building on a photo of the "found image," Morgan also includes nearby texture, such as a doorway, awning, or wall, as part of the mural.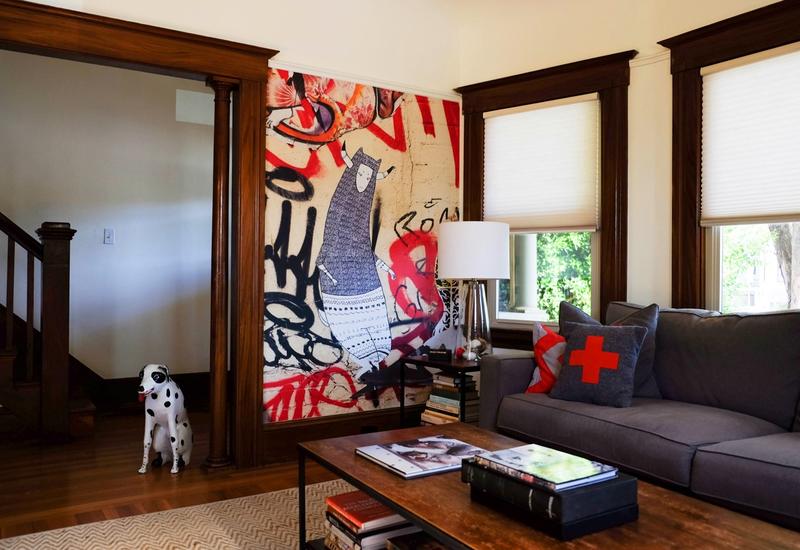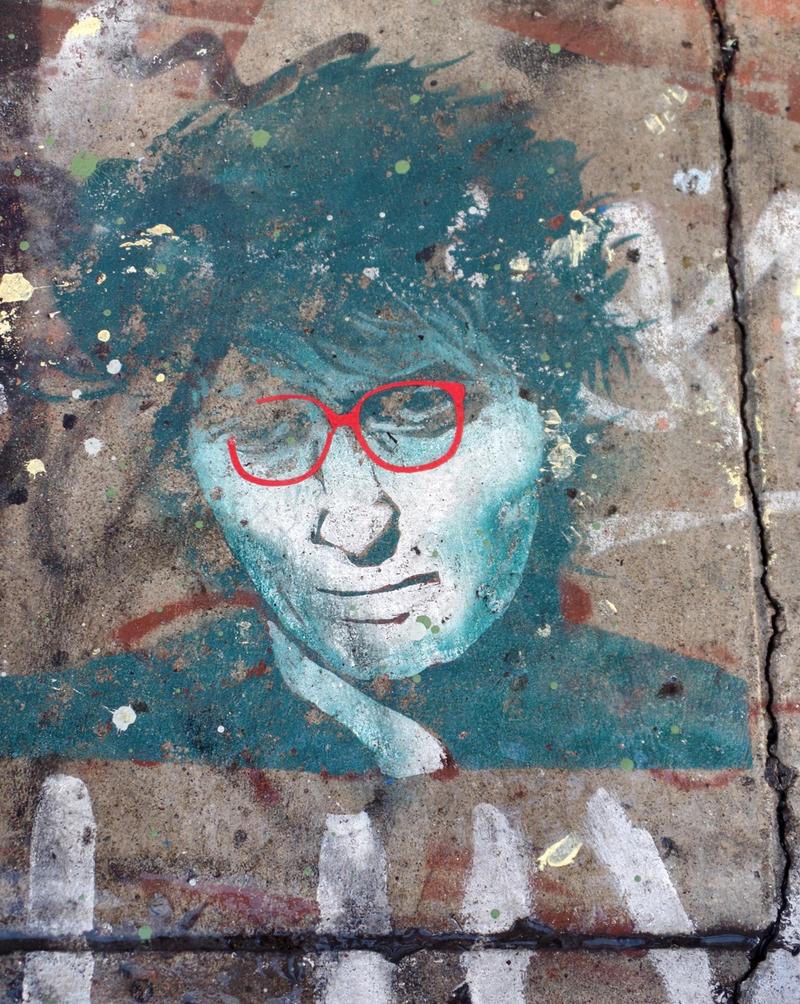 Equal parts documentary art and decor, the murals often capture street art that is quickly removed or eroded; Morgan's online catalog maps the images, their location, and her experiences in collecting them (see photo captions). She shares with Business of Home her take on what it's like chasing—and bringing indoors—the art of the streets.
Do you remember the first piece of street art you photographed or admired?
Yes, vividly! In 2012, I turned a corner in Oaxaca and saw a 15-foot-high piece on an intensely saturated vermilion background. The image was a skeleton in a gauzy, layered dress and ballet slippers standing on a swing whose platform was breaking. Later, I was told the design on the bodice of the dress symbolized the spiral stairs to the underworld. I was awestruck, and loved that someone had just painted this, on an adobe wall, on a side street in a small city in this Mexican cocoa- and tobacco-farming state. Enhancing the work were real flowers, which draped into the image to great effect.
Who are some of your favorite street artists?
Brazilian artist L7M for his work's complexity, intricacy and realism, and Portuguese Vhils for his technique—he uses tiny explosives to "carve" his images in old stucco, using the "relief" of layers and base of brick to create a sculpted image. Lebanese Yazan Halwani for his elaborate faux-Arabic calligraphy and positive political messages, and Brazilian Claudio Ethos for his huge murals of odd, humorous faces. I'd love to see Lonac in Croatia.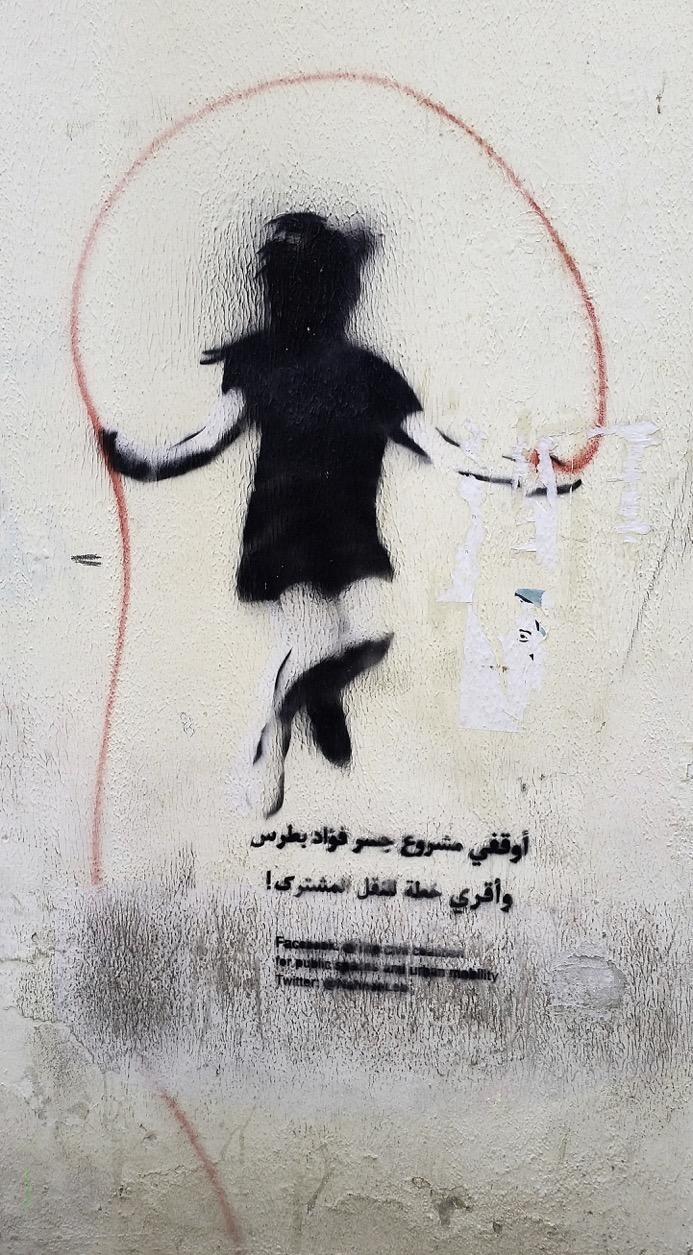 After seeing big-name artists, I gradually became more interested in anonymous, usually small pieces. I marvel that people without formal art training designed and planned—no matter how spontaneously—to create street art. Did they wonder how long the paint or stickers would last, or whether they had any future in it?
The evolution of urban art pieces intrigues me greatly: They can erode or fade from weather exposure; surrounding building construction can change; pieces are often partially painted over by other graffiti sprayers and artists or city workers. This creates a changing piece that any one artist would never predict when they first create it.
I learn as much as I can about the social and cultural context of each piece by talking with locals. People share fascinating details and history of the pieces.
What are some of your favorite projects featuring the wallcoverings?
[A] beautiful and edgy Brooklyn piece from a construction site was installed in a girl's bedroom after she had finished college. The fauvist colorings and 20th-century art style is so sophisticated for an image done quickly on a building-site wall. The androgynous face renders it edgy. It was such a simple way to acknowledge a young girl's maturity by giving her bedroom a more stylish and sophisticated feel.
Another favorite is [a] piece from Bulgaria installed in an upscale classic kitchen. It is both gritty and sweet and looks fabulous installed.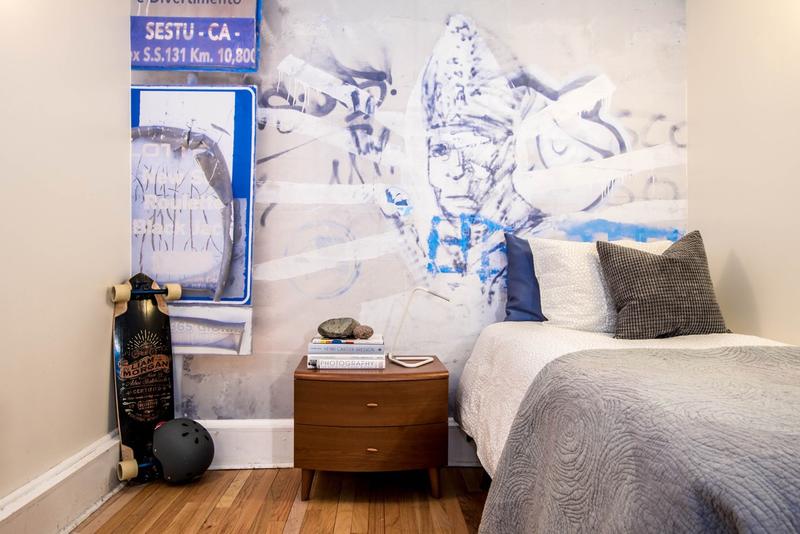 One piece depicting a rather fierce-looking cardinal from Sardinia was specified for a teen bedroom [shown above], and the instant transformation was dramatic. Lastly, an arts and crafts living room in Alameda, California, felt transformed by this piece [see photo at top], which I discovered emerging from a Brooklyn subway station.