"When you touch a high-quality wool, you should be able to feel the oil residue on your fingers," explained Ben Soleimani last week at the press preview for his new namesake brand. The collection currently consists of rugs, pillows and throws, but will soon grow to include a range of other products. Soleimani shared renderings of the furniture he designed, which will be released in the fall. Hardware, lighting and accessories are planned for next year.
Courtesy of Ben Soleimani
"You have to use longer fibers, or else it will not be as durable. It's the same with clothing—pilling is a result of short fibers," Soleimani said as he rubbed his pill-free sweater. He buys much of his wool from New Zealand. "What goes into the sheep—diet, climate, nourishment—comes out in the wool." He flipped over the rug's corner to show the hand knotting. Even the performance rugs, which are visually indistinguishable from the others, feel like wool.
Soleimani was quite literally born to deal in rugs. The scion of the family that runs Mansour, a premier London-antique rug dealership, he moved to Los Angeles to open the American wing of the business as a young man. He grew it, then opened a new business in 2003 specializing in contemporary, clean designs, Mansour Modern.
In 2010, Soleimani teamed up with RH CEO Gary Friedman to help launch the brand's rug collection, and remained a partner and close friend throughout the company's astronomical growth. (He also gained ubiquity in shelter publications, with his portrait appearing in millions of homes each month through RH's ads, always wearing his trademark hat.) Soleimani managed to scale the business substantially while maintaining the hand-knotted rug making process: "I learned how to deal in big numbers. I never took my quality down from the design center level—all I learned was how to do it in mass."
Soleimani says his break with RH was amicable. "Gary is a genius, he has a vision and goes after his dreams," he said. "I was looking for the next challenge in life. I wanted to do something under my own name." He's not building the new brand to sell it, nor does he intend to join any e-commerce platforms. His main goal is to express his aesthetic point of view and build upon what he's learned after decades in the business. He wants a lasting business that he can pass on to his kids—twins who are now 14 months old—but just as importantly, he wants to fill a void in the market. "There is no one offering superior quality furnishings at an affordable price point," he says.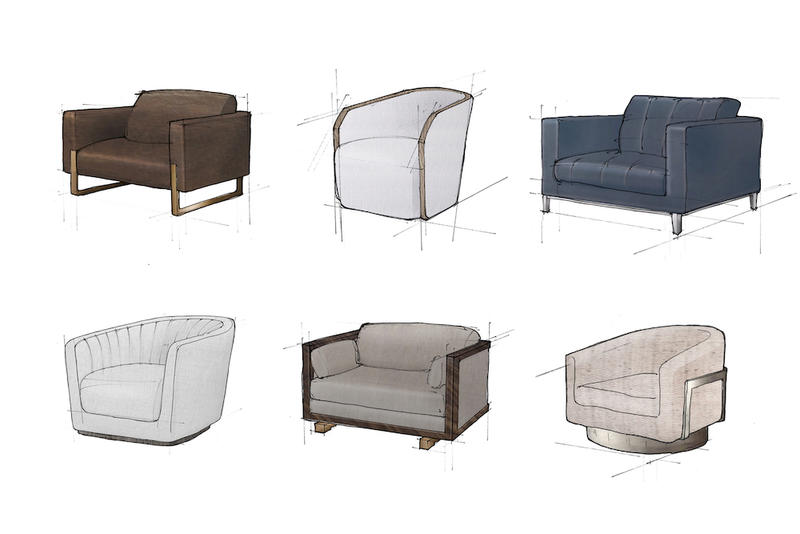 Courtesy of Ben Soleimani
Soleimani's prices will be lower than those of RH, though he asserts that the quality will be the same. A typical rug might be priced in the $2,500 range, rather than $4,000—a savings created by cutting out various middlemen. It's a familiar model for the internet era, one that Soleimani has come to embrace, albeit slowly. "I myself am buying online, from groceries to fashion, which I never used to do," he said. "I'm a traditional person. I used to be zero percent online, now it's fifty-fifty."

I was looking for the next challenge in life. I wanted to do something under my own name.—Ben Soleimani
He hopes that despite the somewhat disorienting realities of e-commerce, where brands can become ubiquitous almost overnight, the reputation he's built up over decades will translate. Soleimani has also invested considerable time and money in a creating a website that showcases the quality of his products online. On the delivery side, he's piloting a program in Los Angeles that will allow customers to try-before-buying rugs and furniture for free: The truck will arrive at the location, and white glove installers will place products as the customer wishes. Shipping is free on all orders.
Though the business model is direct-to-consumer, designers are Soleimani's focus. They'll receive a discount on all merchandise through the company's trade program, and will benefit from concierge help from a dedicated staff member. "I am from the design trade," said Soleimani. "These are people I've respected for years, I understand the hard work, and I'm 100 percent about protecting and caring for designers."