Five of the eight people killed in the terrorist truck attack in downtown Manhattan last week were Argentinian architects visiting the city as part of a school reunion trip.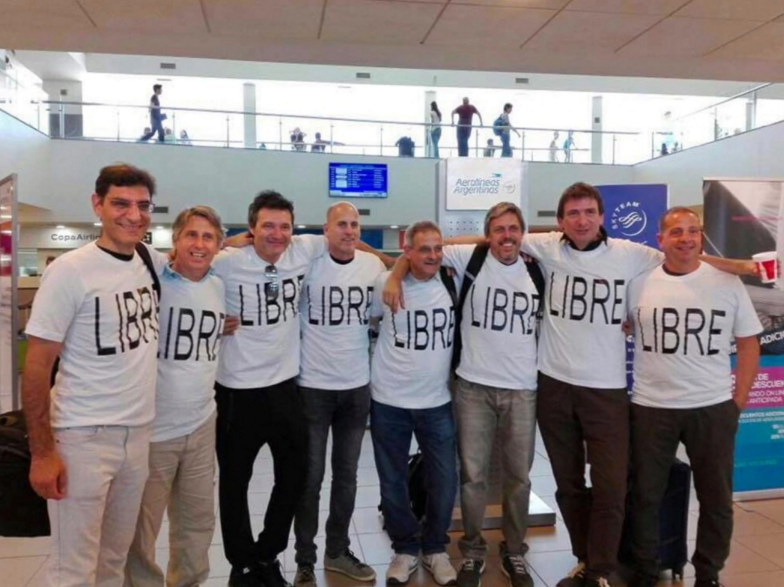 Architects Diego Angelini, Hernán Ferruchi and Hernán Mendoza and their friends steel business owner Ariel Erlij and Alejandro Pagnucco, who worked at a construction-materials company, were part of a group of eight visitors to New York City who were alumni of the General San Martín Polytechnic Institute in Rosario, Argentina, where they studied either architecture or business. They were cycling on a bike path along the West Side Highway when they were run over and killed in the truck attack on October 31. One of the survivors of the attack was undergraduate architecture professor Guillermo Banchini of Brooklyn's Pratt Institute.
The three others who were killed in the attack were Nicholas Cleves, 22, of New York; Ann-Laure Decadt, 31, a mother of two from Belgium; and Darren Drake, 32, of New Jersey.
The architects' alma mater issued a statement on Instagram, reported ArchPaper: "In the face of recent events, where a group of alumni of the Poli celebrating their 30th anniversary of graduates in New York was immersed in an episode that still has not finished knowing the details, resulting in several deaths and other injuries, we want to express our deep pain for what happened and embrace all your loved ones in this difficult moment for which no one, never, should pass."