LAMP—aka Lighting Architecture Movement Project—was founded in 2013 by Vancouverites Annika Siemsen and Nicole Fox, who have worked to bring lighting design to a broader audience as well as recognize new lighting design by designers, architects and entrepreneurs. (They also appear to have a sense of humor: The website is aptly titled welovelamp.ca, after the Anchorman line, "I love lamp.")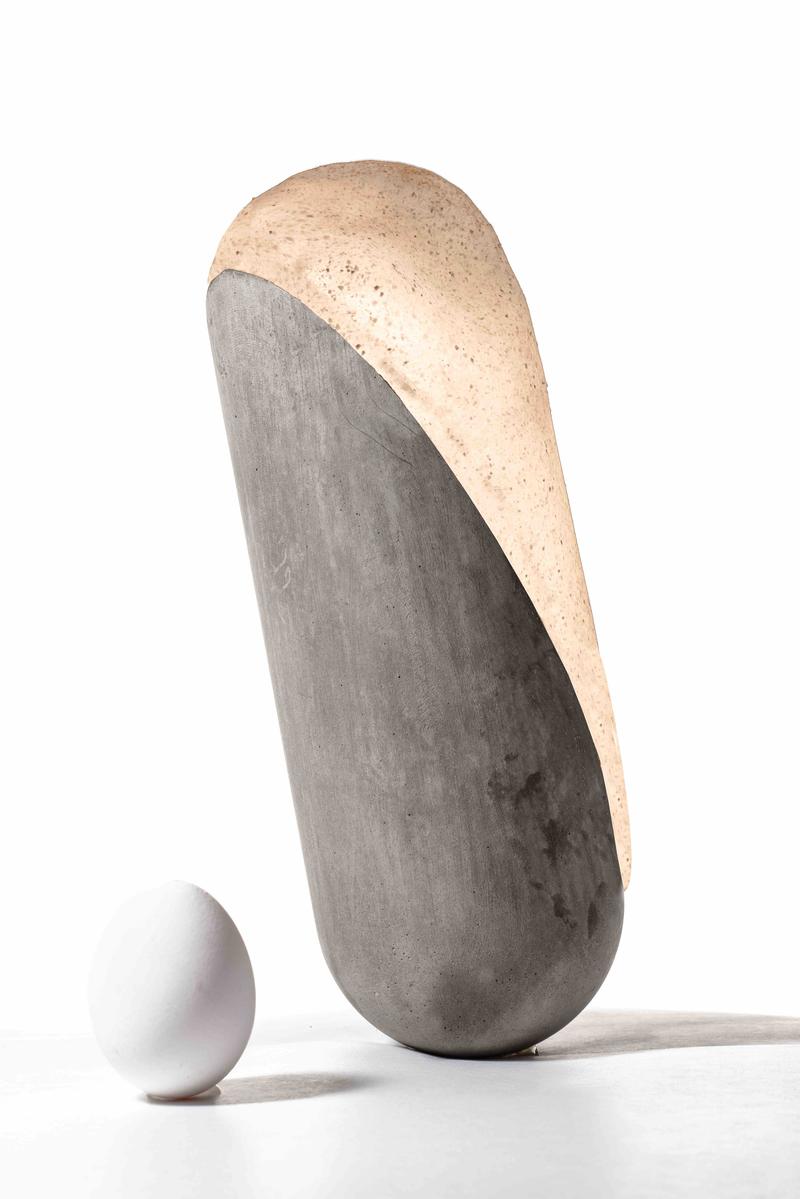 Finalists were recently announced for this year's LAMP International Lighting Design Competition. There are 10 finalists in three categories, chosen out of 142 submissions ranked on aesthetics, marketability, innovation and how the product interpreted the theme.
Notable among the 10 Established finalists is OVO by Adrian Fisher, a product designer based in Vancouver. Fisher used powdered egg shells incorporated into silicone to create a frostlike appearance and coconut fiber into the cement of his approximately 1-foot-tall LED structure. "The symmetrical design culminates in a physically balanced luminaire made from contrasting materials with an environmental conscience," says Fisher's concept statement. "Design objectives included the utilization of unique materials to create a production ready light fixture while balancing social and environmental responsibilities."
Among the competition's nine judges were Robyn York, lighting certified specialist of Inform Contract, and Jaime Derringer, founder and executive editor of Design Milk. Winners will be announced at LAMP's gala on September 18 at Inform Contract in Vancouver. Read on for honorees from this year's competition.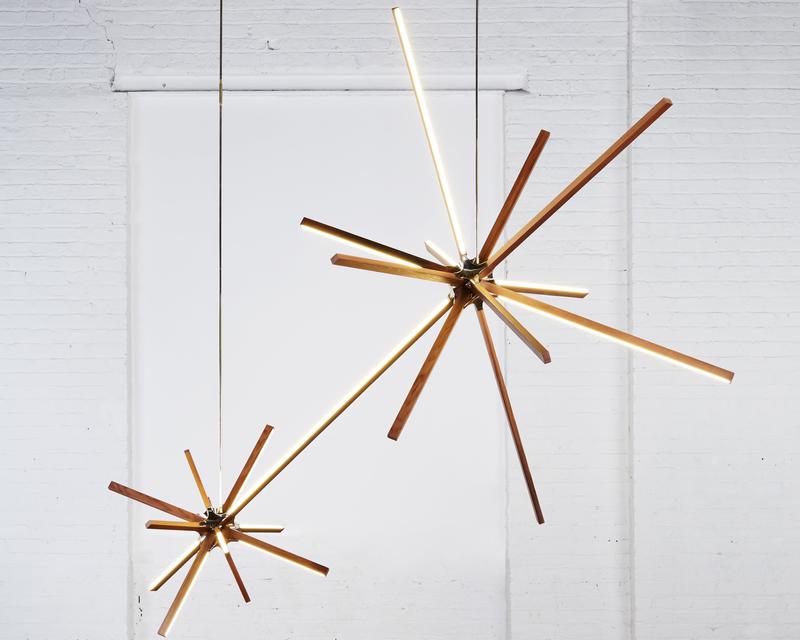 Drawing inspiration from destroyed buildings, honoree Stickbulb/RUX used redwood from old water towers in New York to create Boom. The LED structure has a brass core and is available in other types of wood.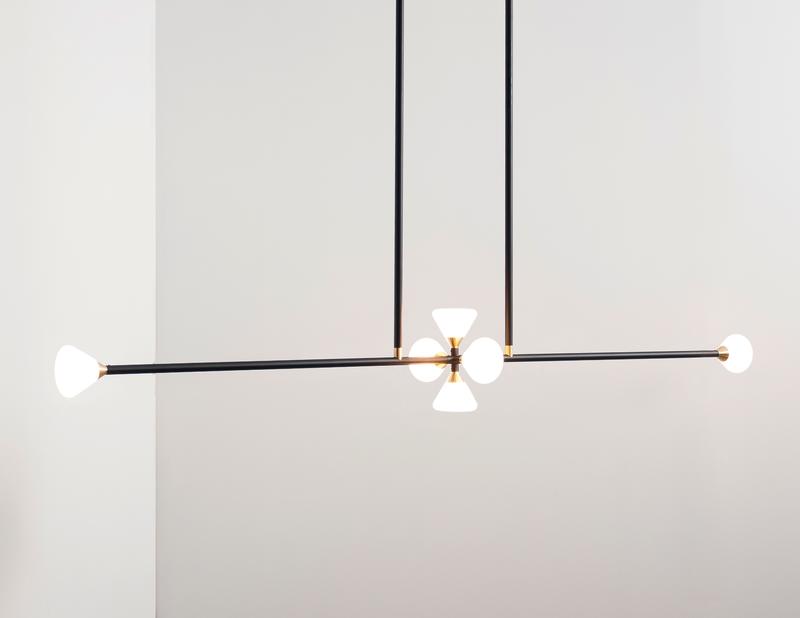 Apollo Chandelier, by Taylor McKenzie-Veal and Brendan Keim, is composed of a milled hardwood canopy that's oxidized in order to create a blackened, textured surface, as well as blow-molded glass and machined brass.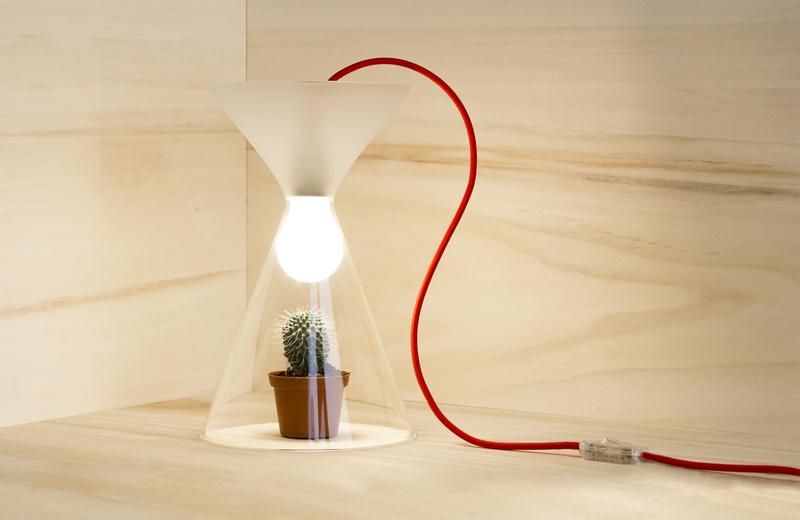 Born from a basic sketch at a typical work meeting, the hourglass-shaped Just Another Lamp, by David Grifols, was handmade by Ferran Collado, a glassblower based in Spain.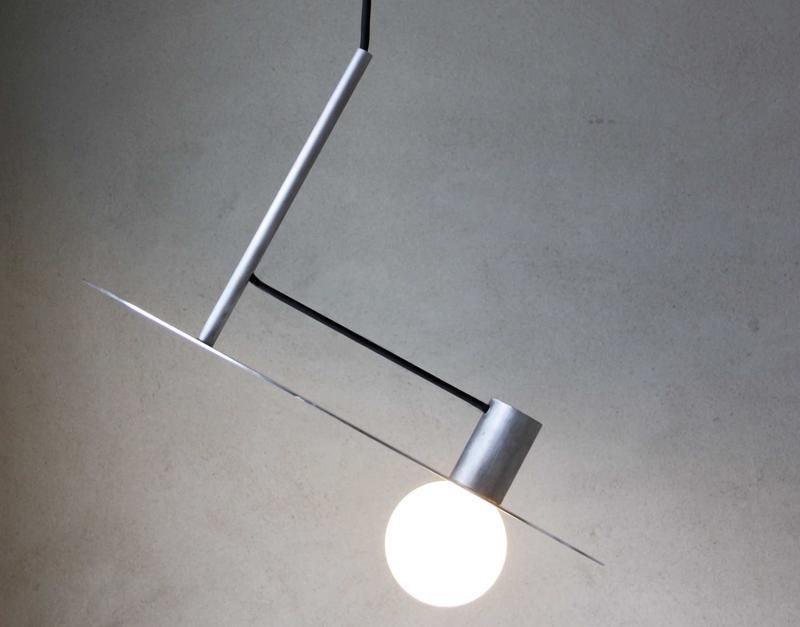 L n°004, by Pierric De Coster of Dialect, an Antwerp, Belgium–based firm, is made out of three cylinders composed of raw, lightly sanded and waxed aluminum, allowing for each product to be a bit different.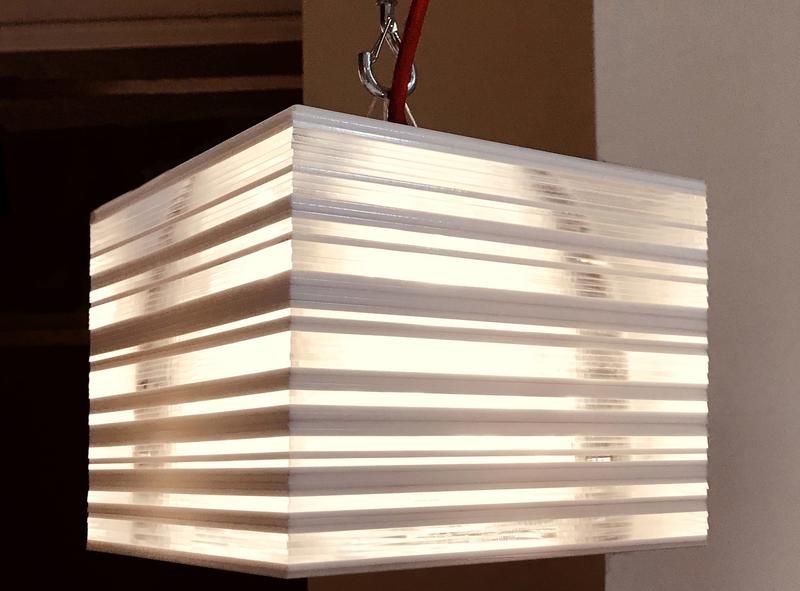 With both translucent and opaque layers, the hand-assembled Cube, by Philadelphia-based architect Petra Stanev, aims to be both a complex work of design and a simple cube suspended from a ceiling.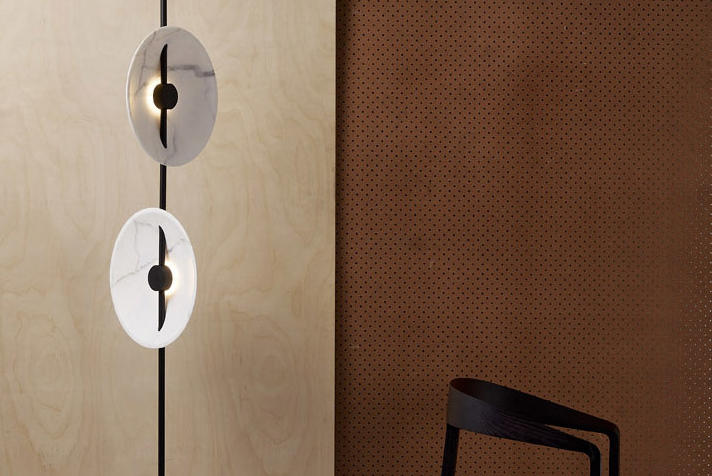 Mito, by Tom Fereday and Australian-based Rakumba Lighting, is a minimalist, modular fixture that has a threadlike stem that befits its name.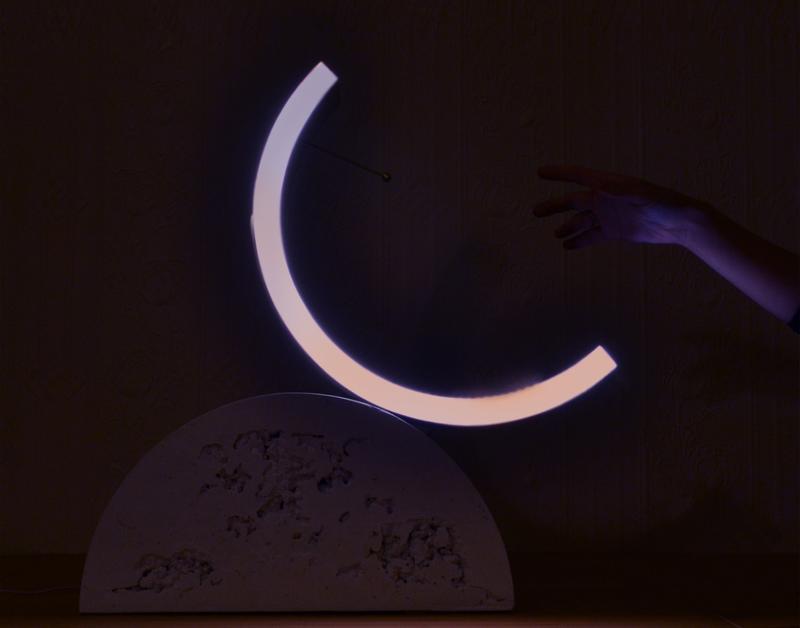 EastWest Light, by Hungarian-born architect Ákos Huber, abstractly follows the sun from when it rises to when it sets, an effect created by adjusting and shifting the balance and proportions of the wall fixture.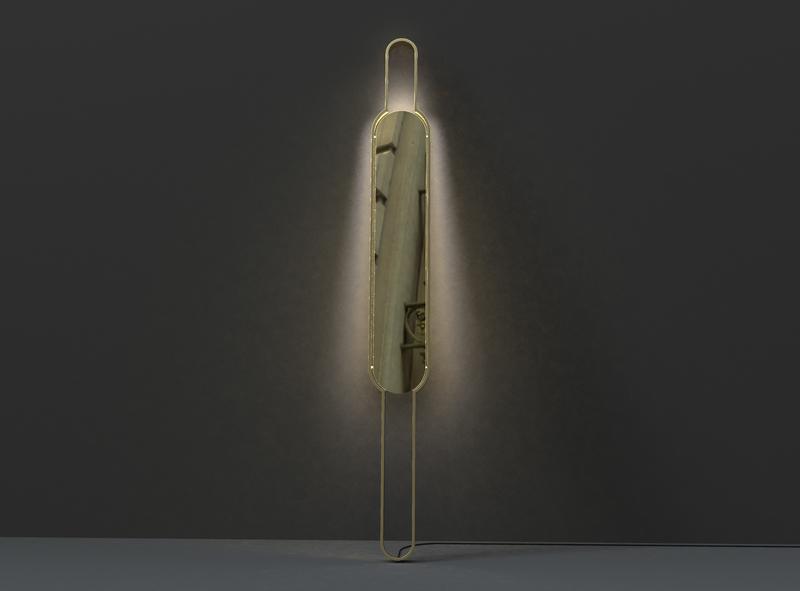 Categorized as something between sconce and floor lamp, Portal, by Mark Kinsley and Tamera Leigh Staten of Chicago-based Lake + Wells, "has no upside down," according to the artists' statement.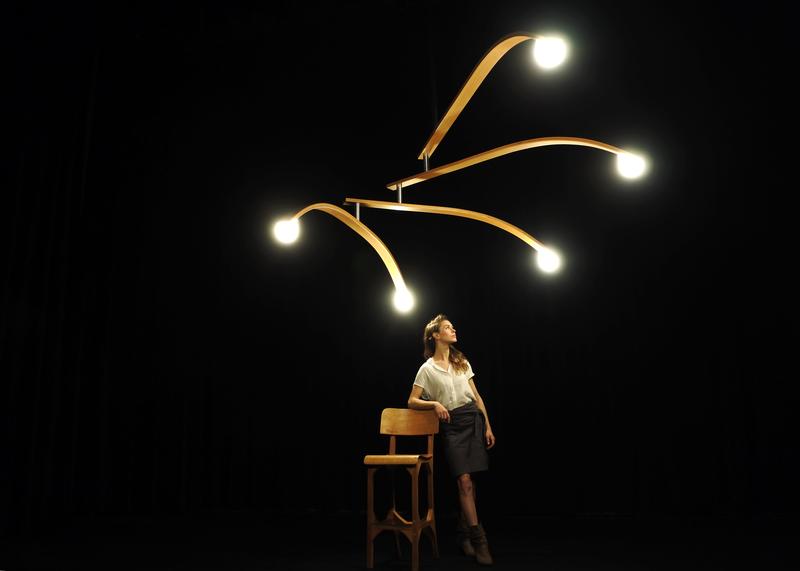 Orbital Series, by Michel DuVernet, is equal parts chandelier and mobile. When the lamp is suspended, Duvernet refers to the partially 3-D printed fixture as "Orbit," but when it is standing, he calls it "Floorbit."