Recently divorced dads: a group not stereotypically known for their gloriously designed homes. Leaving aside gender clichés, there are good reasons for that. Divorce is stressful, financially draining and time-consuming, and in the midst of splitting up and setting up a new home, a lot of the niceties—and even necessities like sheets and plates—can fall by the wayside. Enter Stacey Herman, an interior designer and entrepreneur who this year launched a new business, Stripe Street Studio, that is focused entirely on full-service design for divorced fathers setting up a new home.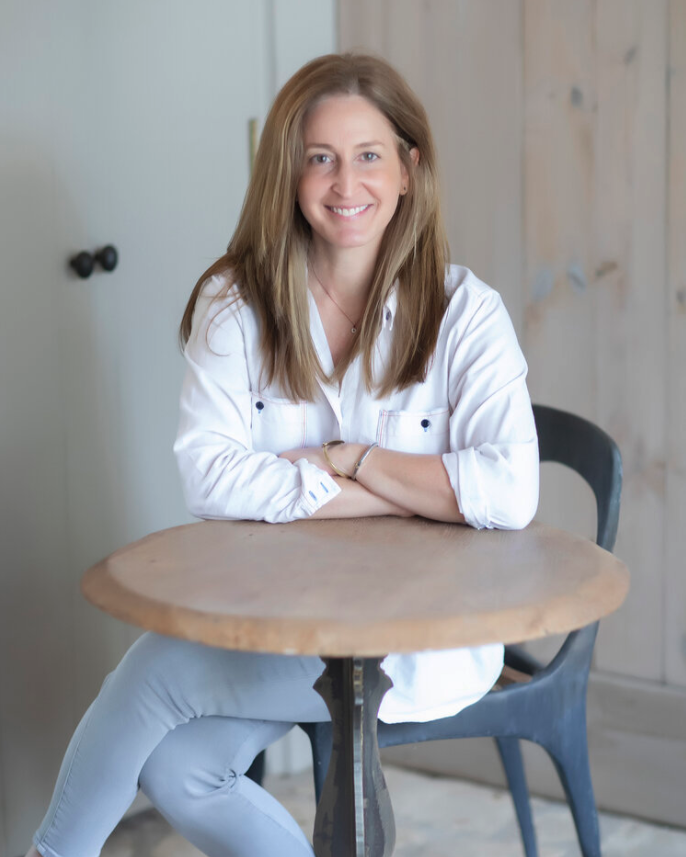 Courtesy of Stripe Street Studio
The idea for the company grew out of Herman's original New York–based firm, Fluid Design + Relocation (she also has offices in Connecticut and Oklahoma, and is hoping to make Stripe Street a national business). "I started to get clients who were recently divorced dads," she says. "I took a liking to working with them, because you're really helping them and their families. … If everyone has a nice place to come home to, it helps everyone in the situation, even the former spouse."
To be clear, it's not only men who can benefit from help in the midst of a divorce (in fact, Herman is working with a divorced mom at the moment), nor is it always the husband who ends up relocating in a separation. And to a certain degree, the entire premise of the concept—that men benefit from a specific kind of hand-holding with domestic matters—points to an imbalance in our culture about who does what in a marriage.
However, Herman has found that there's a sizable enough audience of dads in distress to build a business around, and has geared her 10-person firm's services specifically toward getting them set up with a comfortable, usable new home as they transition out of living with a soon-to-be-ex. (Herman has given herself the title of CTO, or "chief transition officer.")
Consequently, her job is as much about logistics as it is aesthetics—her projects happen on a much quicker, and typically more emotionally fraught timeline than the "average" design job. "Logistics is a big part of what we do," she says. "That's organizing movers, deliveries, ordering things, handling certificates of insurance—all of that takes so much time, and divorced parents don't have the ability to focus on it. The goal is to set it up so that the first night they move in, they can have a nice dinner with their kids. When people are going through a divorce, that's priceless."
Working for divorced dads also has its own emotional complexity. Herman tries to be both sensitive to the moment and focused on giving her clients a very clear structure. She breaks down every project into four steps (space planning; buying furniture for sitting, eating and sleeping; personalization; creating ambiance and comfort) that create an easy-to-understand process for clients in the middle of an upheaval.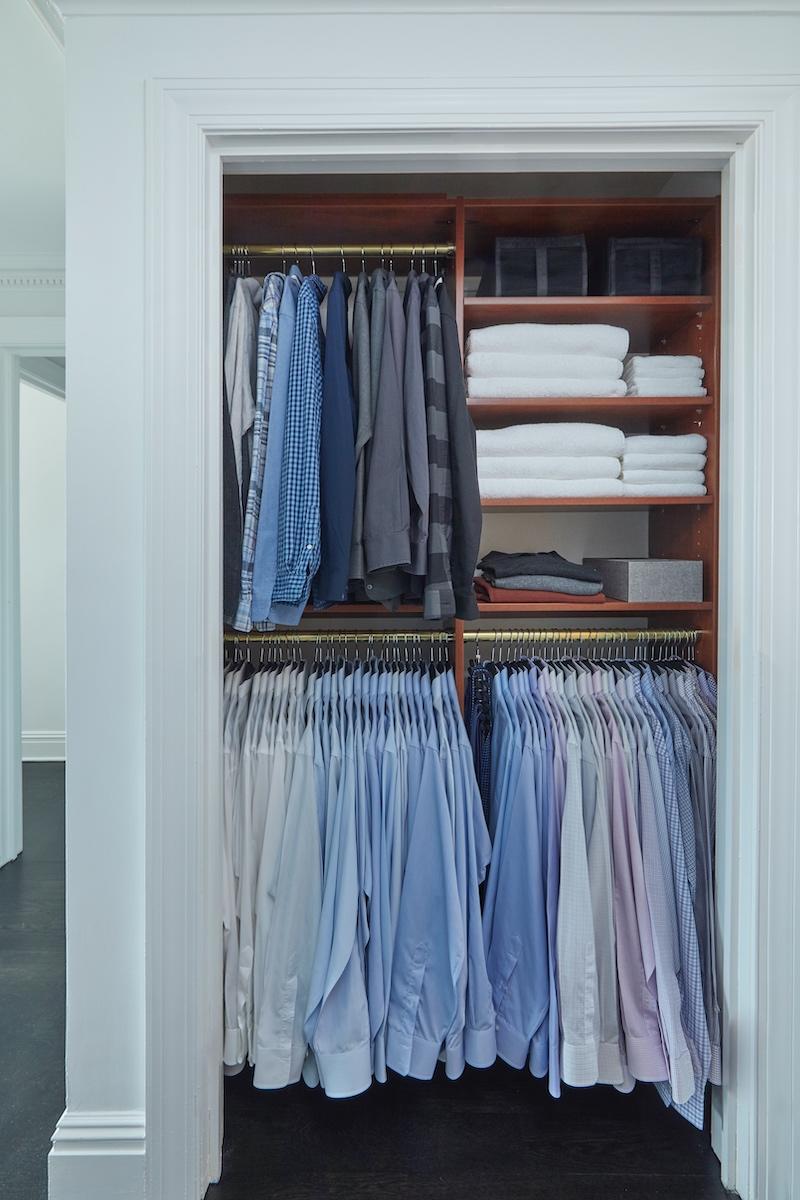 Courtesy of Stripe Street Studio
Style-wise, Herman says there is no particular "look" that all of her clients are going for, and that often the stereotype about men lacking taste in home furnishings is misguided. The issue, she says, isn't that they don't know what they like, but that they don't know where to buy what they like, or how to coordinate it all: "So much of it is time. A lot of guys have great taste, they just don't have the time to pull it all together."
In a time when business coaches push designers to find their niche and clearly define their ideal client, Herman's concept certainly fits the bill. From a business perspective, while "recently divorced dad" might not immediately jump out to designers as the perfect customer, Herman says the work is both personally rewarding and a financial opportunity. Yes, people in the middle of a divorce aren't necessarily going to splurge on a $20,000 statement sofa, but they're more than willing to pay for convenience and peace of mind (she structures her pricing around an hourly fee, and takes "a small markup" on product). What's more, her projects don't drag on for years on end, with ups and downs and complicated tradeoffs—generally, they're done in a few months, so Stripe Street's cash turnover is quicker than the average design firm's.
However, the emotional reward, Herman says, is particularly fulfilling. When a designer can foster a better relationship between father and children during a difficult time, the dad tends to be extremely grateful—perhaps more so than the average "get it done on time and on budget or else" client.
"One client was so happy that I had bought him a Vitamix blender, because making smoothies with his son has become their morning routine," she says. "On Thanksgiving, I got a text from a client saying, 'I am so grateful for everything you've done for me this year.' To me, that's everything."
Homepage photo courtesy of Stripe Street Studio