One of the most valuable investments for interior designers is having well-executed photography—and no, that doesn't just mean having access to a camera. Working with a professional photography can start at rates of $1,000 per day, but the result of marketing content for an interior designer's website portfolio, social channels and press can be well worth the investment.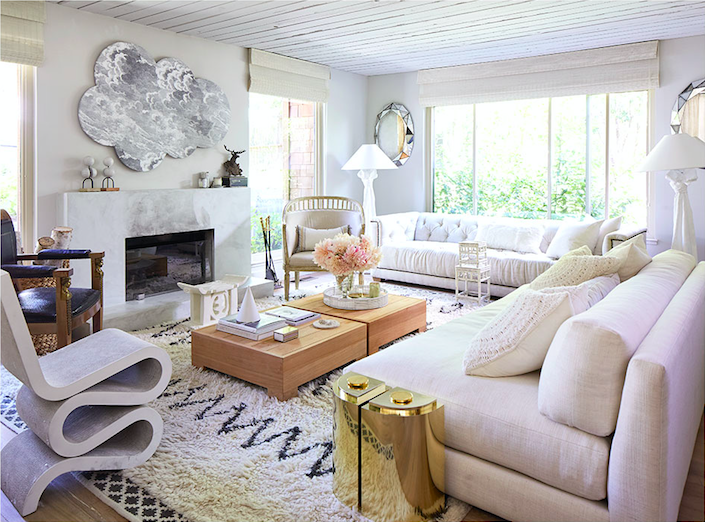 In an effort to emphasize the importance of hiring a professional photographer, design marketplace Chairish recently hosted the online presentation "Why Great Photography Matters for Designers." Read on for a few of the webinar's best insights.
1. When selecting angles, remember to walk viewers through the room in multiple shots. "For a lot of press, they want to see the relationship in the room—how the different furniture relates to the other pieces," says Michelle Drewes, an interiors photographer and special guest on the webinar. "But it doesn't have to be an entire room shot that shows every aspect of the detail in one shot."
2. Don't overthink photography props. "I find myself often telling my clients, 'It doesn't have to make sense.' If they want to put something [in a photo] that doesn't make sense on a daily basis, it's OK," says Drewes. "It's more about the photo, and give the photo feel and some interest for your prospective clients who want to have the same feeling and textures and colors that you're presenting in your images."
3. Just as important as knowing what's included in a photography package is knowing what isn't. Be very clear on what the photography cost doesn't include, as well as the rights, credits and deliverables your package allows, recommends Mugs Buckley, head of media at Chairish. In most cases, styling, photo editing and designer portraits are often considered add-ons.
4. Be considerate of how long a photo shoot will take. For a one-day shoot, Drewes expects to fit in six to eight rooms, averaging about one room per hour.