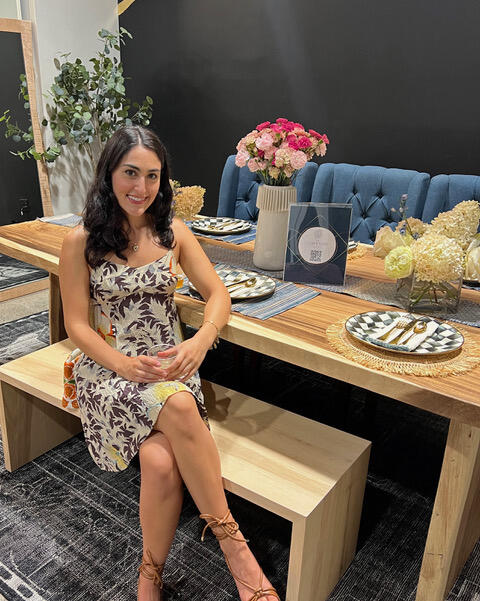 Courtesy of Lenna Keshishian
Lenna Keshishian is inspired by tradition. The Rockland County, New York–based textile artist behind Lénna relies on a medley of ancient weaving techniques to infuse her designs with a sense of ancestry. "I truly value the hand in the making process," she tells Business of Home. "I'm working toward reviving an appreciation for hand-crafted, locally made products."
Growing up in the Lower Hudson Valley, Keshishian was always enamored with art. As an undergraduate, she studied painting and drawing at Temple University in Philadelphia—where she was first introduced to textile design. "It wasn't until my final semester that I took a class in the fibers department on a whim, and from there I was hooked," she says.
After earning her fine arts degree, she moved to New York and started working in the interiors industry, first as a showroom sales associate for Élitis at the Decoration & Design Building and later as an assistant for interior designer Michael Mariotti, while taking weaving classes in her downtime. "I decided I wanted to go back to school to get my master's degree in textile design, but with a portfolio showing mostly paintings, I needed to create a whole new body of textile work," she says. "So, I took a leap of faith, left my job and enrolled in the MFA in textiles program at Parsons School of Design."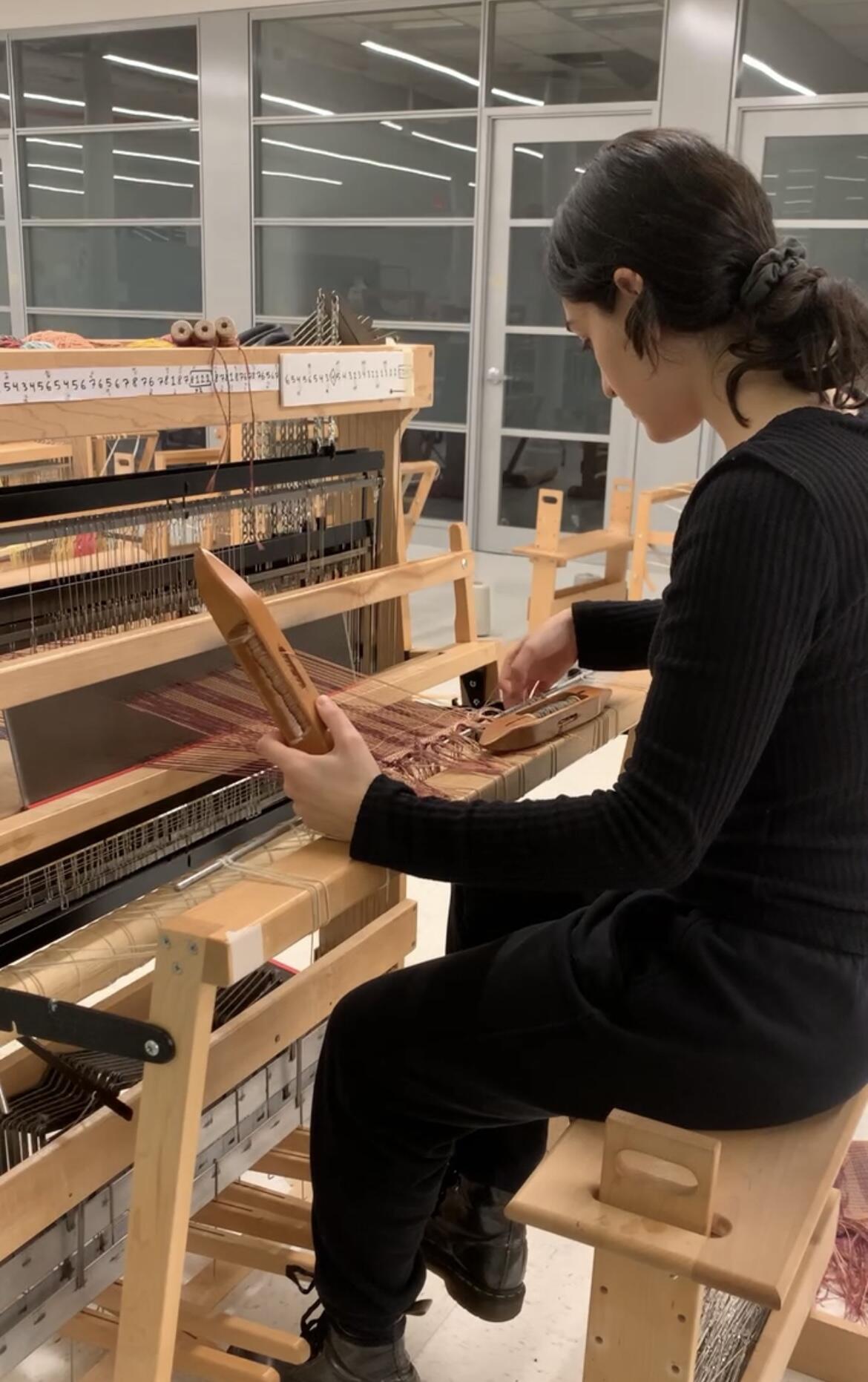 Courtesy of Lenna Keshishian
In 2022, she launched Lénna with a series of hand-made table runners and place mats designed in collaboration with local furniture makers The Carpentry Shop Co. "This collection is special because it was born out of a genuine face-to-face conversation about the value of craftsmanship and creativity," says Keshishian. "We wanted to provide our community with high-quality, expertly crafted home furnishings and accessories that are designed and produced locally."
All of Keshishian's designs are hand-woven on an eight-shaft floor loom inside her Rockland County studio using an array of centuries-old techniques. "I'll often sit down at my loom and just start weaving something," she says. "A lot of it is intuition, but I also lean heavily on my formal education as an artist—taking into consideration the elements of color, texture and composition like I would when making a painting."
Materiality reigns supreme for Keshishian, who gravitates toward natural fibers for their organic and historic appeal. "How amazing is it that humans have been spinning flax plants and fleece into linen and wool yarn for thousands of years?" she says. "It makes me feel so grounded."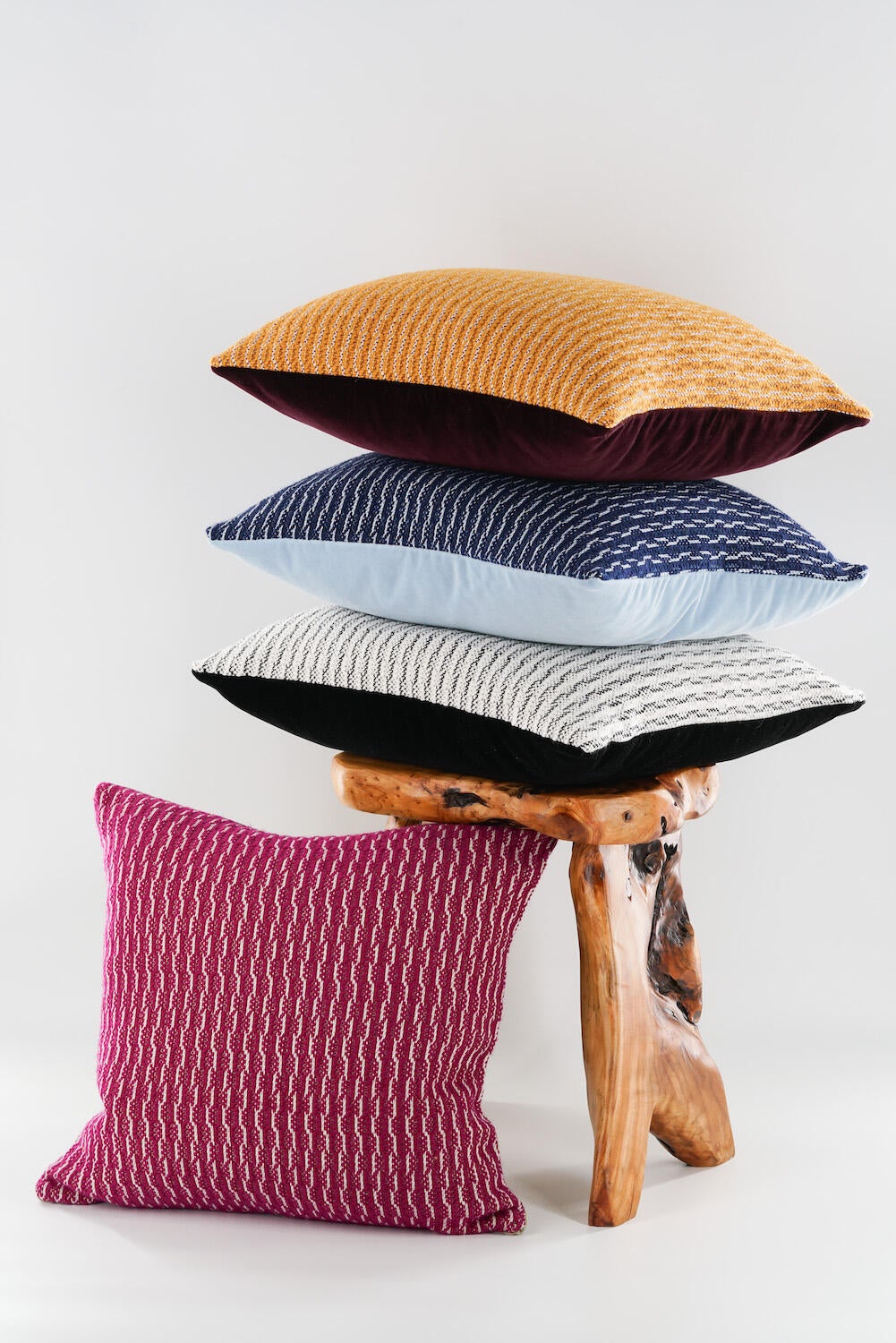 More recently, she debuted a line of hand-loomed pillows—including the Crème de la Crème, Glitch and Jewel Stripe—at Somerselle. "All three of these designs play with contrasting weights and textures," she says. "The Glitch, for example, is woven with wool from sheep in Colorado and Wyoming as well as a cotton yarn that makes them 100 percent compostable, and the Crème de la Crème is composed of soft alpaca yarn and raw jute."
Looking ahead, Keshishian hopes to expand her product offerings and continue to release soft goods alongside one-of-a-kind woven baskets and tables, wall hangings and light fixtures. "I plan to explore how I can create reproducible products while keeping the designs unique," she says. "I would also love to launch a fabric collection where designers are able to order yardage for upholstery and drapery—I want everything I design to be special and different from what is already out there."
If you want to learn more about Lenna Keshishian, visit her website or Instagram.
Homepage image: Crème de la Crème, Glitch and Jewel Stripe pillows by Lénna | Jason Greenberg