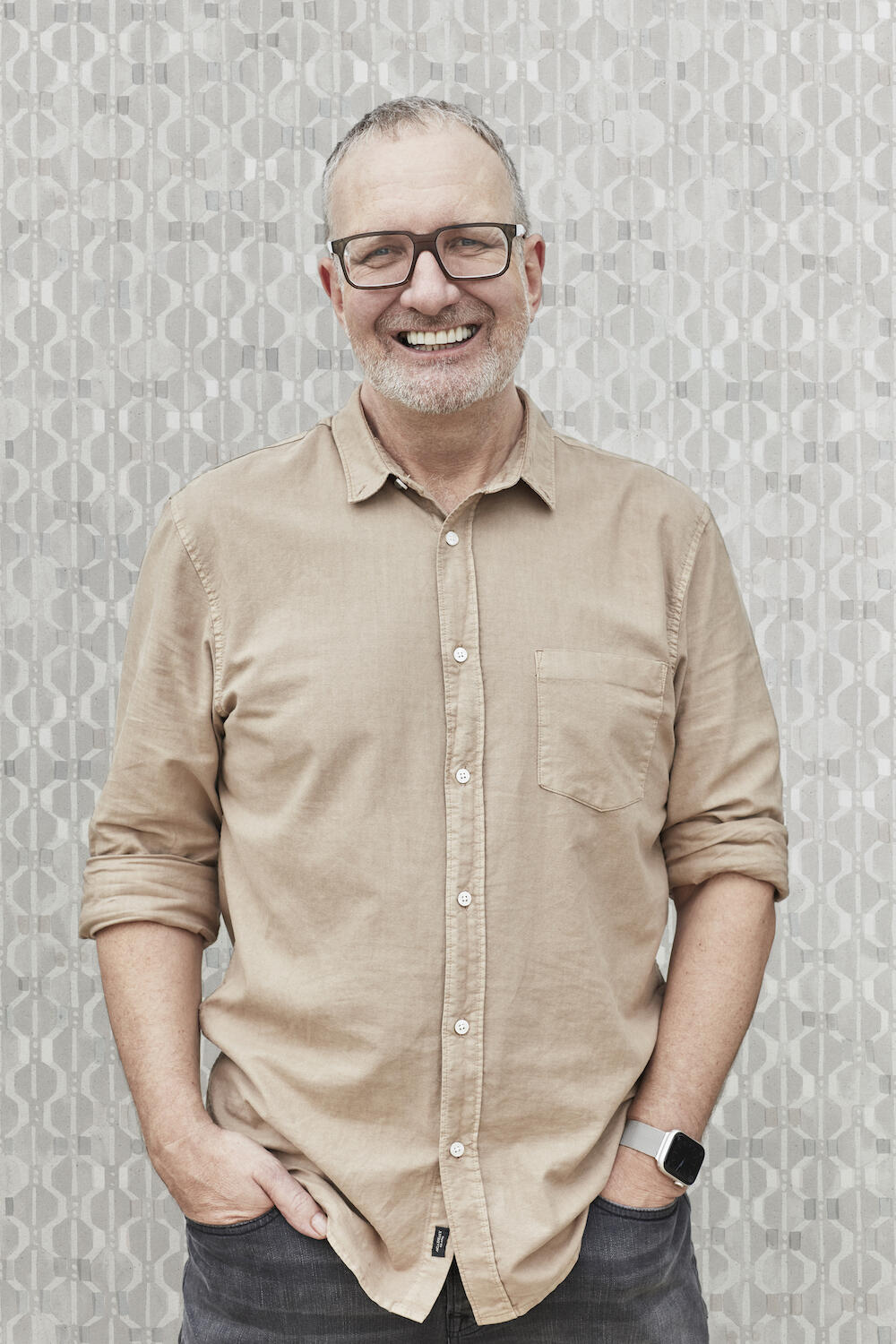 Adam Jones strives to strike a balance between artful and approachable. The artist and designer behind Sydney-based brand Quercus & Co. creates surface designs that are every bit as livable as they are lovely to look at. "I love thinking about how the designs I make become a part of people's lives, their homes and their stories," he tells Business of Home. "They're woven into the memories they will have of those places."
Growing up on the border of England and Wales, Jones fell in love with art and design at an early age. "My art and craft teacher would show us how to take raw fleece and spin, weave, make rugs and other textiles, along with a strong emphasis on drawing and painting," he says.
At the tender age of 16, he enrolled in art school full-time and immersed himself in everything from pottery and stitching to drawing and photography. "This experimental time has proved pivotal for many of the ideas I still come up with now," he says.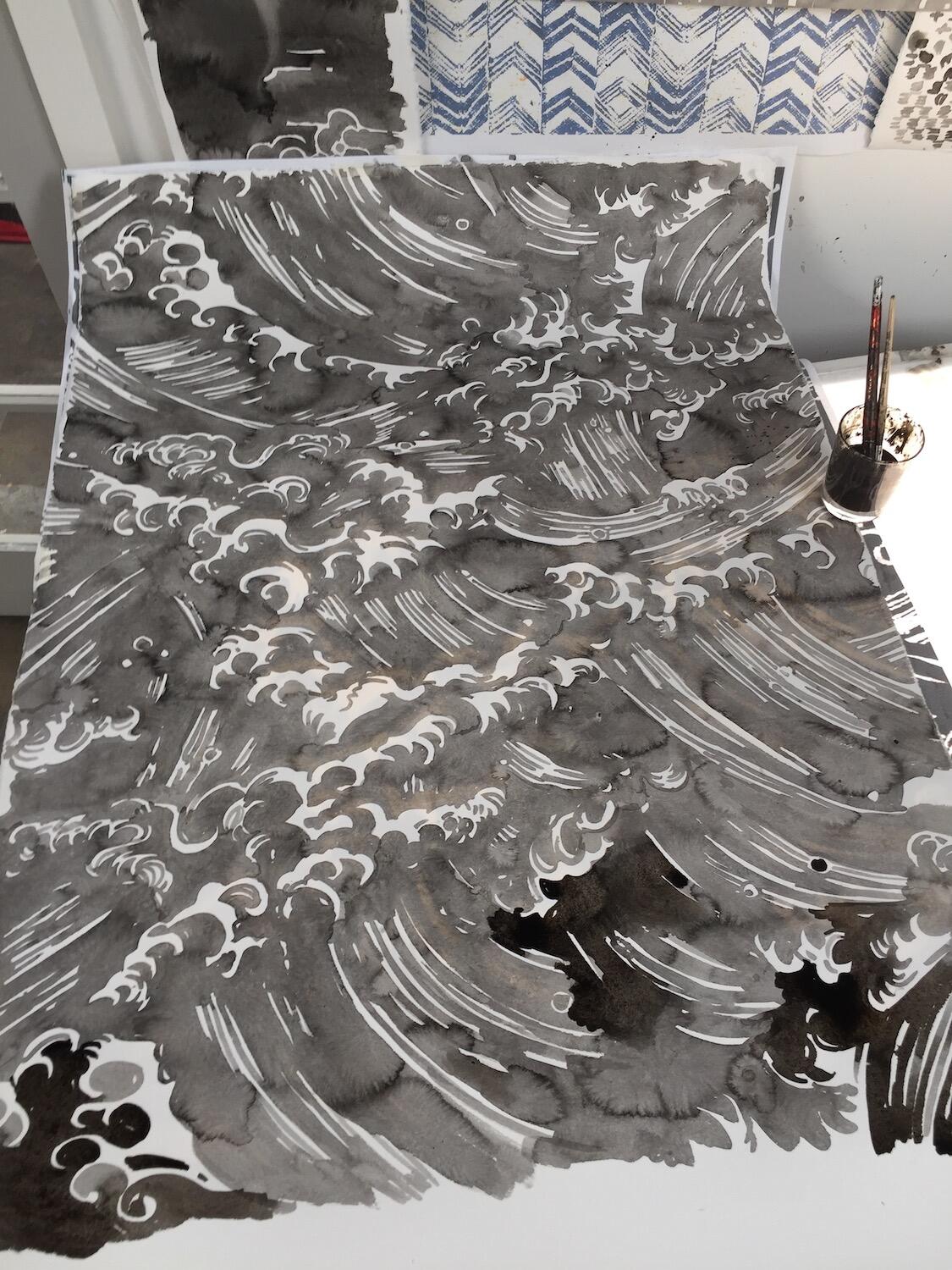 Courtesy of Quercus & Co.
He went on to earn a fine arts degree at Goldsmiths College at the University of London—alongside the likes of Damien Hirst—before moving to Sydney and working as a decorative painter, color consultant and, eventually, landscape designer. "I loved mixing all the paint colors and especially handling the wallpaper," he says. "I guess that's where the seeds for my business were sown."
In 2012, after purchasing a wide-format printer he experimented with in his downtime, Jones launched Quercus & Co. with a small selection of ink drawings inspired by the coastal landscape of Royal National Park in Sydney. "I like to take visual cues from history, the arts, the natural world and culture," he says.
Prints quickly evolved into wallpaper and upholstery designs, which Jones hand-paints in watercolor and ink before translating them into digital patterns printed on heavyweight 30-percent recycled paper and pure Belgian linen. "I love blurry washes and pools of ink made when painting and try to highlight them in the final design," he says. "It's these painterly effects that capture the feelings I try to express, along with the color palette."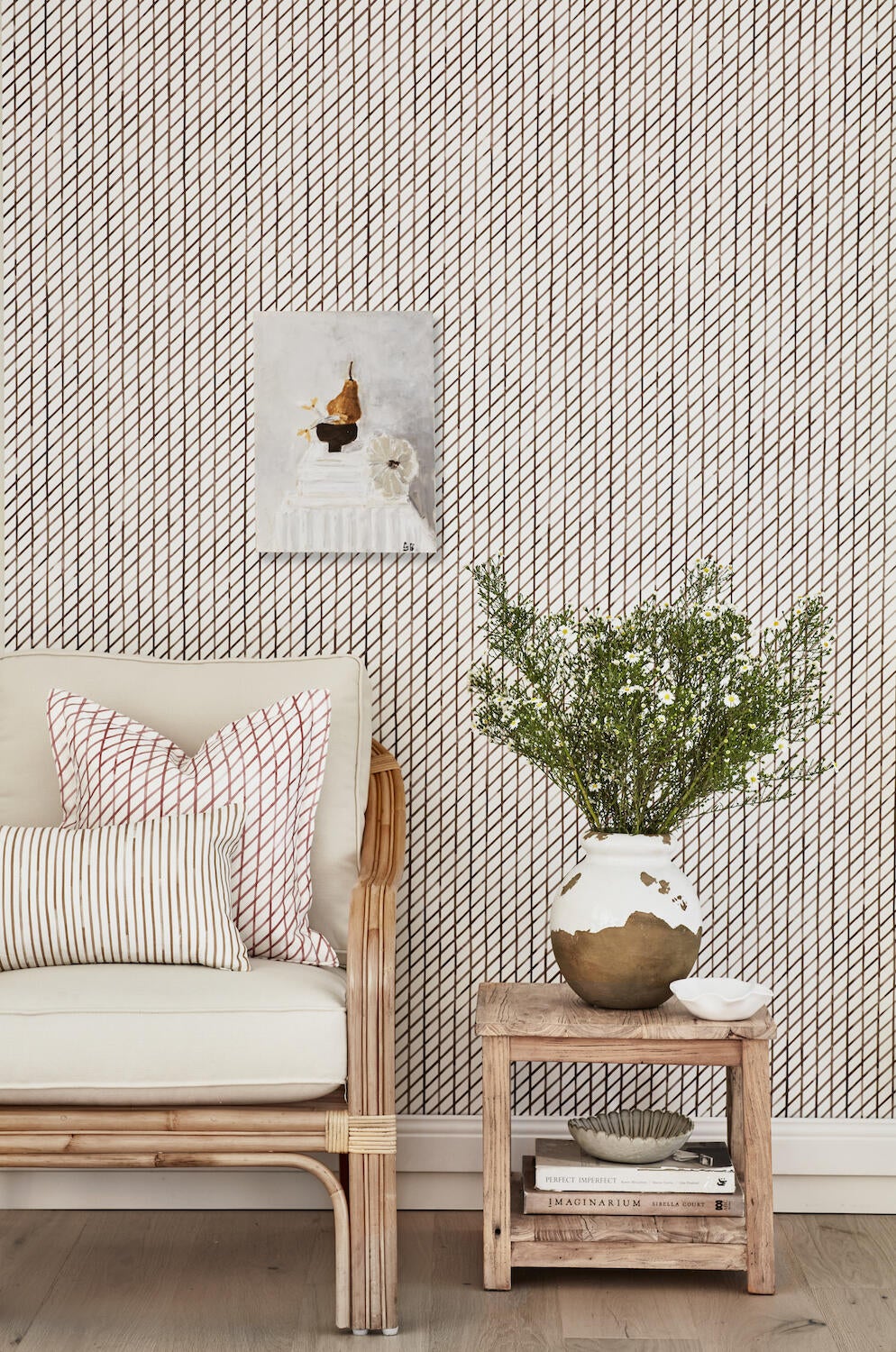 Courtesy of Quercus & Co.
Color is the anchor of Jones's work, which often features a medley of muted hues and soft neutral tones. "Color is one of the most important things an interior designer looks for when preparing their work," he says. "We endeavor to offer a cross section of colorways for designers to choose from—I particularly love how different a pattern can look in one shade compared to another."
The studio's latest release, Crosshatch II, spans four sketch-lined wallpaper and fabric patterns in a dozen distinct hues—including the daintily striped Drawing 1 and the graphic Drawing 3—inspired by the minimalist work of American artist Sol LeWitt. "The collection is a revised version of the Crosshatch series released in 2015," says Jones. "We tried shrinking the scale, and it immediately felt more usable."
Since the brand's debut over a decade ago, Quercus & Co. has grown from a one-man operation into a thriving small-batch printing company with a team of eight. "I'm so happy with our industrious little business," says Jones. "I hope we can continue on our current path and focus on making new designs, provide high-quality resources for interior designers to work their magic with, and enjoy a fulfilling and happy work environment."
If you want to learn more about Adam Jones and Quercus & Co., visit his website or follow him on Instagram.
Homepage photo: Adam Jones at his drawing table in Sydney | Maree Homer