If you've toured this year's Hampton Designer Showhouse, you know who Caroline Lizarraga is—or at the very least, you've marveled at her work. She's the decorative artist behind the handpainted agate-inspired wall in the Rajni Alex­–designed boudoir, a project that has created quite the waitlist for Lizarraga.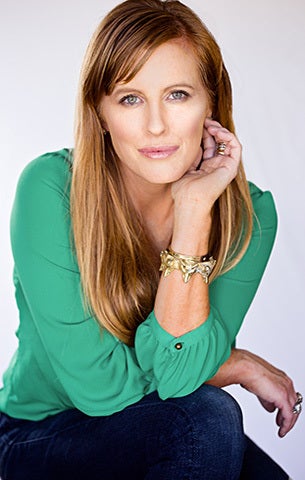 The demand is nothing new, though. Lizarraga has been bouncing from residential to hospitality project for more than 20 years. After studying restoration in Florence, Italy, she trained with a classical artist for a couple years before returning to the States to start her own business.
Two decades later, and the San Francsico–based artist feels as though she has truly honed her style of taking old, traditional methods and applying them in a modern way. Lizarraga took a break from her most recent project to share her process as well as helpful tips designers should know before working with a decorative artist.
How has the demand for your work changed over the years?
Everyone got really worried when technology came about. They thought digital would take over with wallpaper, but I have to say, the demand is just as great as it was, especially right now. A few years ago, it was all white walls, and there's still this organic approach to design, but people are so for by-hand methods. Most people that I meet had no idea you could do these things by hand, so it's really about educating people. And people not in the design world are becoming more and more educated about interiors, and they want those kinds of things.
What should interior designers know about your process?
We really like to be innovative. I want to work with a designer who has an interesting vision. There's several different ways of working together: There could be a designer who says, "I want it to look exactly like this. Can you do it?" And of course, we can. Or there can be a designer that wants to be more collaborative and says, "These are the fabrics we've been loving. Can we design a finish together?" That's an amazing way to get something custom for your client, which everybody wants to do.
My work is probably 50-50 between the two. The agate featured on the Hampton showcase wall, for example, people are saying, "I want exactly that." But my job is to push people a little bit, saying, "OK, we know you like that, so how do we up the game a little bit."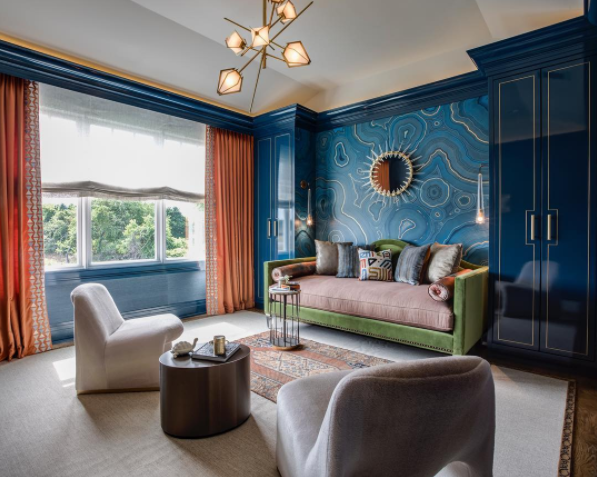 Can you walk us through the method?
If a client contacts me and we've discussed the idea, then we create custom samples on boards. Until we get that right, we won't start painting the walls. There's a lot of back work before we get onto the wall, because what you get on the board is what you're going to get on the wall.
What questions should designers be asking when working with a decorative artist?
I'm always worried about the durability of things, so if you have a Venetian plaster finish in your hallway where there's going to be hands all over it, I need to know those things. Who is going to be in this space? If you have 15 dogs, that's something I really want to know. What do you want to feel like in this space? If a client is having a hard time with a feeling, I'll push them to come up with a name for the space, something like "urban farmhouse," or whatever it is they're channeling.
Any exciting projects in the works?
I recently finished a project at a Japanese restaurant in San Francisco called Robin. The chef and I worked really hard together on the interiors. I've never met a man who wanted so much rose gold in his space. We literally poured rose gold down his wall, which I've only done on furniture, never on walls. There was a lot of trust in the relationship, and it created such an amazing space.