For the health of a human, you measure the pulse; for the health of a magazine, you measure the spine. A glib statement, but it's true that the depth of a publisher's commitment to print—and the enthusiasm of its advertisers—are reflected by raw page numbers. And Veranda's 35th anniversary edition, debuting this month, reflects a big jump in that metric, from 98 pages in the last issue to a whopping 202 pages this time around.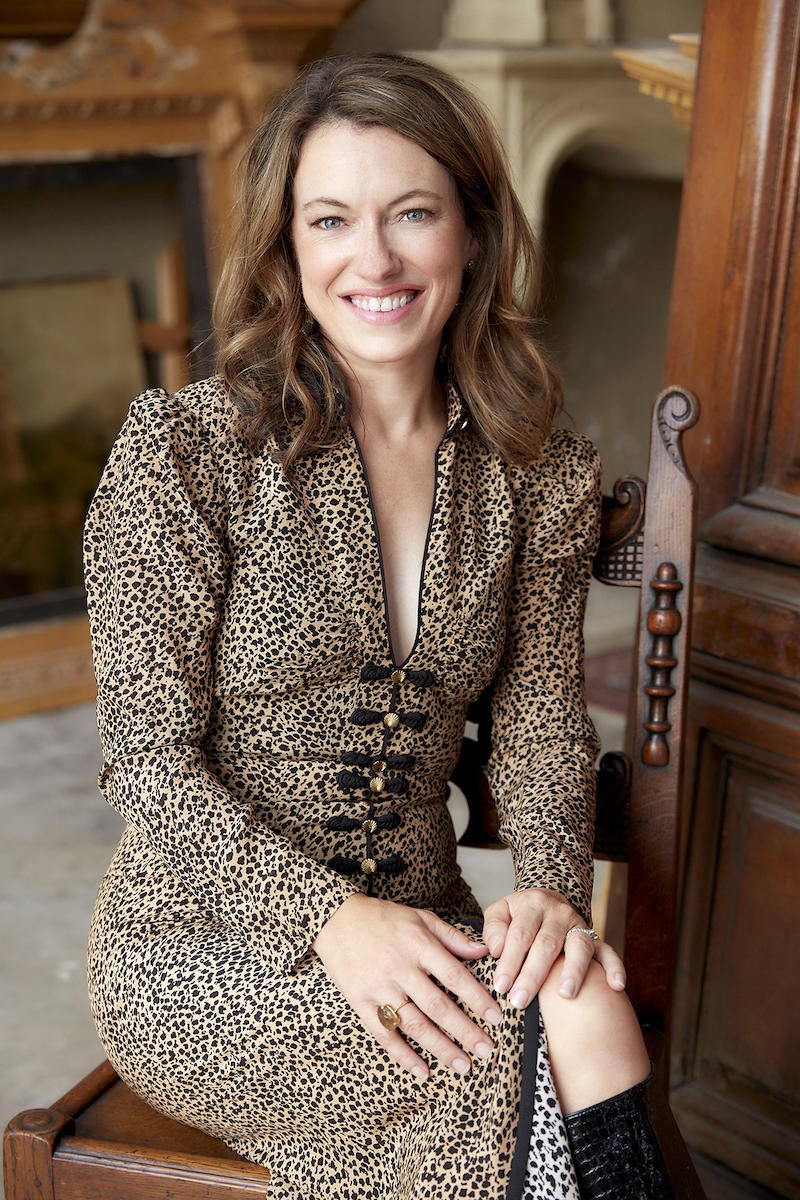 "Someone in our office said, 'It feels like the September issue of Vogue from 2004!'" recalls editor in chief Steele Marcoux in a conversation with host Dennis Scully on the latest episode of The Business of Home Podcast.
Change at that scale didn't come out of nowhere. Last year, Hearst Magazines—the publishing conglomerate that purchased Veranda in 2002—pushed forward a pilot program to more deeply invest in the print versions of a handful of its titles. Marcoux's book was chosen, she says, because of a readership that is "quite affluent and very loyal." The result is a Veranda that's bigger in every sense of the word: a larger trim size, 40 percent more editorial content and a newsstand price that's gone from $6.99 to $9.99.
What does Marcoux intend to do with a supersized Veranda? The goal, she says, is to deliver a greater value to the consumers who crave print—and who are willing to pay for it. "We often would have ideas for stories that would be robbing [editorial space] from our house tours," she says. "Perhaps it's to the detriment of our pages and a disservice to our readers, but we tried to have it all. [We'd say:] 'We'll still showcase amazing houses in four to six pages, and we'll do this story about this fabulous hotel in Scotland where you can weave your own tartan, and we'll do that in just two pages with pictures that are tiny.' … And those are just the ideas we were able to do. [With this new format,] we still have to be judicious in terms of what we cover, but we can do right by the ideas we decide to pursue."
Elsewhere in the episode, Marcoux discusses the shifting economics of design photography, debates whether or not Veranda is a Southern magazine and weighs in on why—in the instant-gratification age of Instagram and TikTok—designers should wait it out to have their projects published in a magazine. Especially, she argues, now that the publication is doubling down on print: "This format, this number of pages, this immersive layout, this curation toward a theme rather than a seasonal flash in the pan …At least for luxury print publications, I believe this is the future."
Listen to the show below. If you like what you hear, subscribe on Apple Podcasts or Spotify. This episode was sponsored by Thibaut and Hartmann&Forbes.