This week in design, many restaurants are adding stools dedicated to holding luxury purses, accounting for handbags so high-end that their owners prefer they have a seat at the table themselves.
Business News
The market for newly built homes is booming again, The Wall Street Journal reports, following more than a year of decreased activity due to rising interest rates. In May, the number of existing homes for sale hit its lowest level for that month since 1999, with homeowners remaining reluctant to let go of the houses they purchased while interest rates were low. As a result, sales for new builds reached their highest level since early 2022 in May, with incentives like interest rate buy-downs further fueling the growth. Compared to existing home sales, which fell 20 percent year over year, new single-family home sales rose 20 percent, accounting for nearly one third of homes for sale nationwide (as opposed to the historical norm of 10 to 20 percent). Some experts believe the uptick is a sign that the homebuilding industry is emerging from its recession.
The International Interior Design Association released the results of its first-ever demographic survey, gathering responses from more than 2,000 of its members to gain insights about diversity, equity and inclusion. The research confirmed a long-known fact about the design industry's diversity problem: Nearly 85 percent of respondents identified as white. The report also revealed an increase in efforts to diversify recruitment of design students and young designers, which the organization plans to track in the years to come. The data told a story about gender in the workplace, as well: While women comprise the majority of midlevel designers, they are still scarce in upper management—30 percent of respondents identified as principals or equivalent in their firms, but only 15 percent of female respondents identified as being at that level, despite representing a far greater proportion of the overall survey respondents.
North American furniture designer and manufacturer Landscape Forms acquired the California-based outdoor teak furnishings company Summit Furniture, Furniture Today reports—the terms of the deal were not disclosed. Following the purchase, Summit—which maintains locations in Los Angeles; Palm Beach, Florida; Monaco; and London—will remain a stand-alone business, joining Landscape Forms's portfolio of outdoor brands including Loll Designs and Kornegay Design. Summit chairman Jane Sieberts and president Hilary Gustafsson will also remain on at the company's helm, with Landscape Forms chief creative officer Kirt Martin joining the company as managing director.
Ashley, the country's largest furniture maker and retailer, dropped "HomeStore" from its name amid rebranding efforts, Home Accents Today reports. The name change goes along with a nationwide store refresh, which will see the brand's retail locations outfitted in a more modern style starting with markets in Atlanta; Los Angeles; Salt Lake City; and Orlando and Tampa, Florida. Both efforts follow Ashley's larger strategy aimed at appealing to a younger demographic of consumers who are seeking upscale styles at more accessible prices.
Pottery Barn Kids issued a recall of its Penny convertible cribs after the U.S. Consumer Product Safety Commission found that the item's end panel can become loose and expose sharp edges, Home News Now reports. The company has already received two reports of such incidents, though no injuries have been reported. The recall impacts roughly 310 units, and the CPSC advises consumers to stop using the products immediately and contact Pottery Barn to set up a delivery and installation of new end panels or a full refund.
Despite launching with an internet-breaking start earlier this month, Threads—Meta's response to Twitter—is now experiencing a steep drop-off in user engagement, NBC News reports. According to an analysis by marketing intelligence firm Sensor Tower, the platform's number of daily active users fell 20 percent last week, while the time spent on the app fell 50 percent per user. Meanwhile, its key competitor announced a rebranding this week, The Washington Post reports, with CEO Elon Musk revealing that Twitter has been renamed X, swapping its signature bluebird branding for a new black-and-white art deco–inspired look.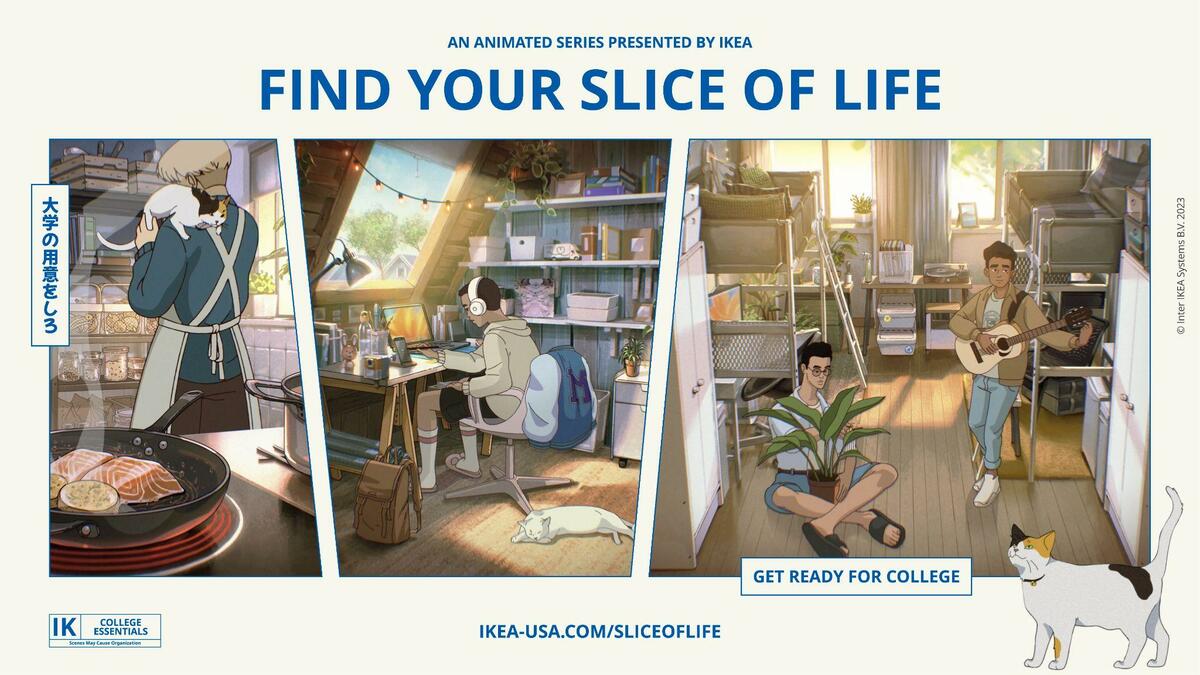 Launches & Collaborations
Real estate brokerage The Agency announced a new partnership with 1stDibs—the online marketplace's first collaboration in the homeselling space. Through the new program, The Agency's clients and agents will have access to a personalized private client consultation with a specialist from 1stDibs, who can assist in selecting furniture, decor, art and more to outfit newly purchased homes, along with discounts of 15 percent off their first purchase for those who sign up for a 1stDibs account.
Apartment Therapy launched a new young adult–focused brand called Dorm Therapy—a site focused on college students living on and off campus—in partnership with Shop with Google, which has integrated its shopping tools and features into the site. The new vertical's content will be created by a group of 20 student editors from colleges and universities across the U.S., with coverage ranging from dorm tours to product roundups, style guides and influencer interviews.
Ikea debuted an anime video series on TikTok, created in partnership with advertising agency Ogilvy and animated by creative studio Clubcamping, in a bid to attract Gen Z customers. The slice-of-life short films depict different characters inhabiting a variety of living situations common to young people—an on-campus dorm, an off-campus apartment, with family at home—all of which incorporate storage and organization solutions from Ikea.
Soho Home tapped interior designer Drew Michael Scott of Lone Fox Home for a pop-up at the brand's store in Los Angeles. The monthlong partnership will see a collection of vintage pieces curated by Scott located at the front of the store, with items ranging from furniture and studio pottery to bronze sculptures and taper holders.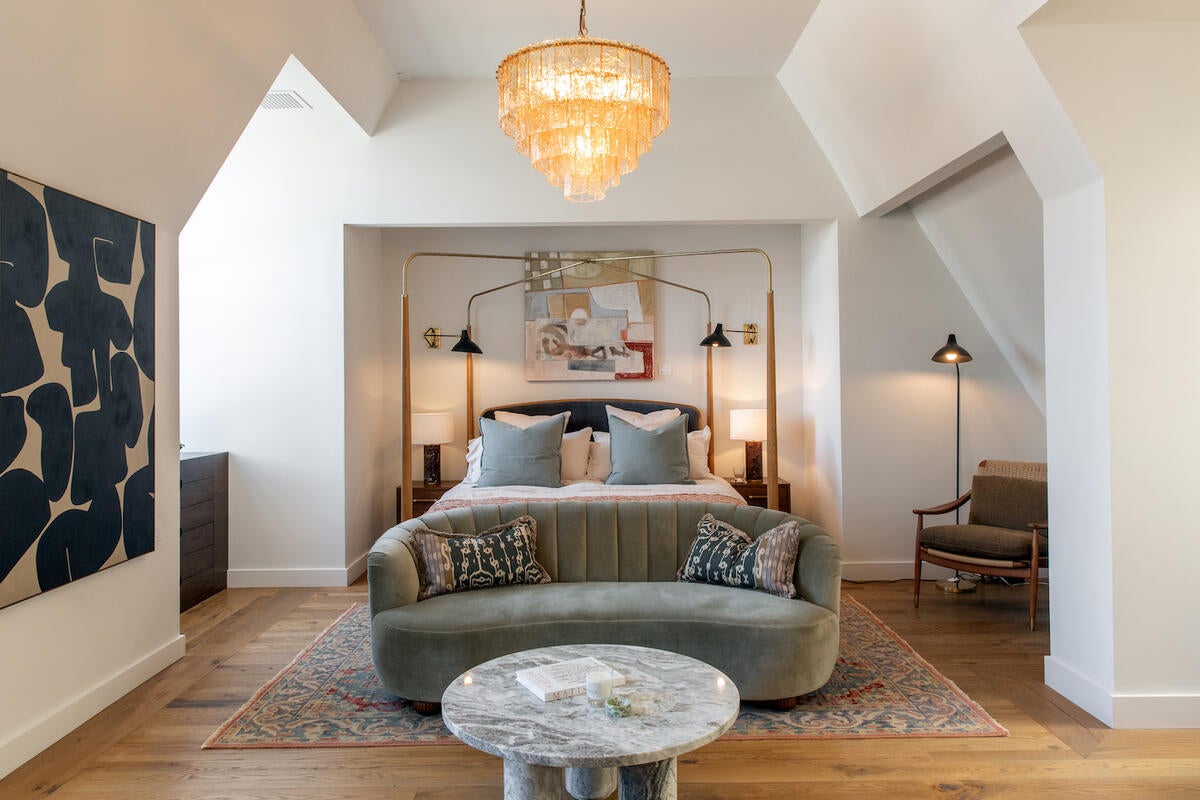 Recommended Reading
In the era of "quiet luxury," status symbols have suddenly become much harder to spot—but not if you know where to look. As Guy Trebay writes for The New York Times, stealth wealth today can manifest as subtly as $220 light switches from the U.K.-based company Forbes & Lomax or $700 monogrammed towel sets from Florentine linen shop Loretta Caponi—brands recognizable only to in-the-know consumers, marking an overall shift toward privacy and discretion among the upper classes.
Instead of bulldozing the run-down 1960s family home she purchased in Surrey, England, Catherine Ramsden decided to renovate the property, maintaining as much of the original structure as possible—and saving 86 tons of carbon dioxide in the process, comparable to 21 years' worth of emissions from running the average U.K. home. As Hugo Cox writes for The Financial Times, the practice of knocking down homes on valuable land and replacing them with new builds is common—but even when new owners are focused on producing low-emission homes, they often overlook the huge environmental impact of emissions released during construction. While the practice of regulating or measuring embodied carbon has gained traction in recent years at the commercial and large-scale residential level, the small-scale homebuilding sector still has a ways to go in educating homeowners and design professionals on the impacts of demolition versus refurbishment.
Homepage image: The Hurley armchairs in Durness Jacaquard at the Soho Home store in Los Angeles | Courtesy of Soho Home