Product Preview is a weekly series spotlighting the latest and greatest debuts in the marketplace. Check back every Friday for what's new and notable.
It was a whirlwind week in North Carolina. Tens of thousands of industry aficionados from across the globe—including yours truly and Business of Home editor in chief Kaitlin Petersen—congregated in High Point on a mission to unearth the latest and greatest designs. From banana bark-veneered dining tables to tête-à-têtes swathed in upcycled quilts, here are my favorite finds at Fall Market.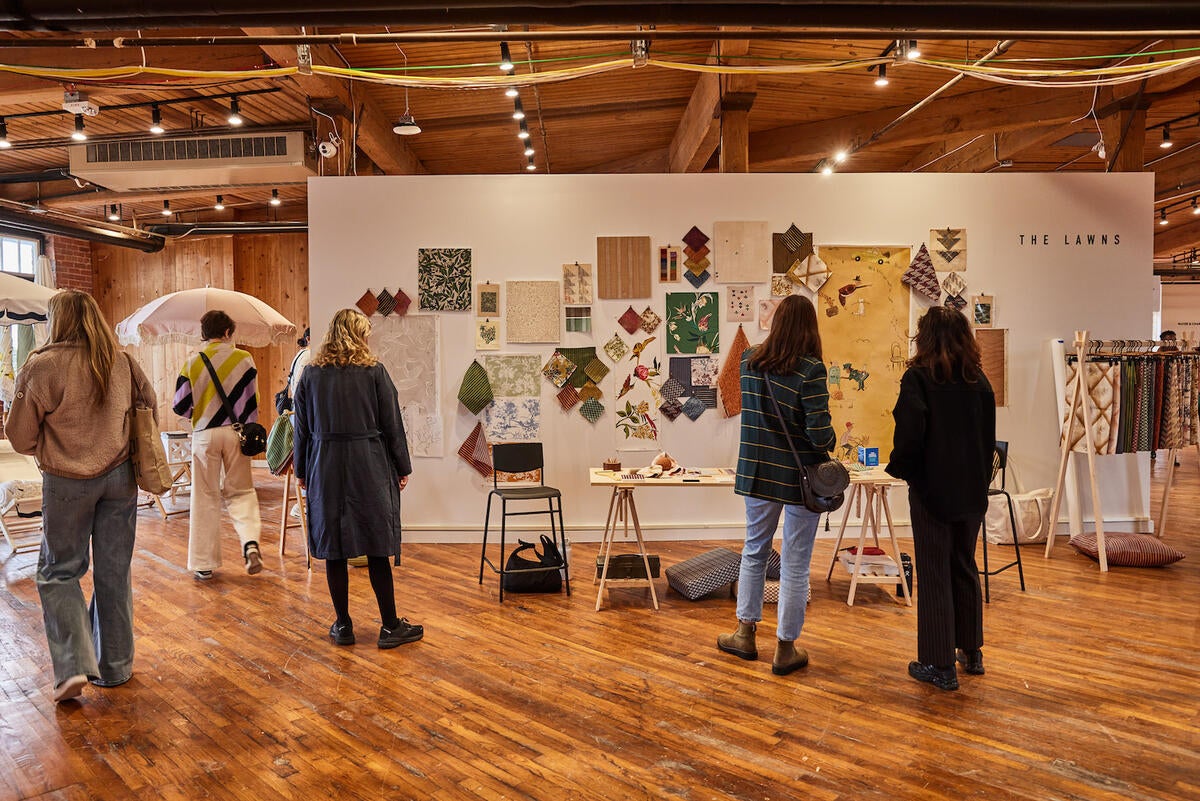 Shoppe Object's sun-drenched third floor showroom at Market Square was truly a sight to behold. In addition to candy-hued acrylic trays by Alexandra Von Furstenberg and a rainbow of tinted glasswares from Sir/Madam, eye-catchers included Misette's delightfully embroidered linens; gorgeous hand-illustrated wallcoverings from The Lawns; and Moore & Giles's shaggy shearling beanbag-accented booth.
Courtesy of Hooker Furnishings
Bobo Intriguing Objects unveiled one of its largest launches ever inside the Hooker Furnishings showroom. The debut spans 200 characterful designs and offers everything from decor accents to furniture and textiles reproduced from antiques, including an opaline table lamp that pays tribute to legendary Irish architect and furniture designer Eileen Gray and a lounge chair composed of hundreds of foam-stuffed vintage silk balls.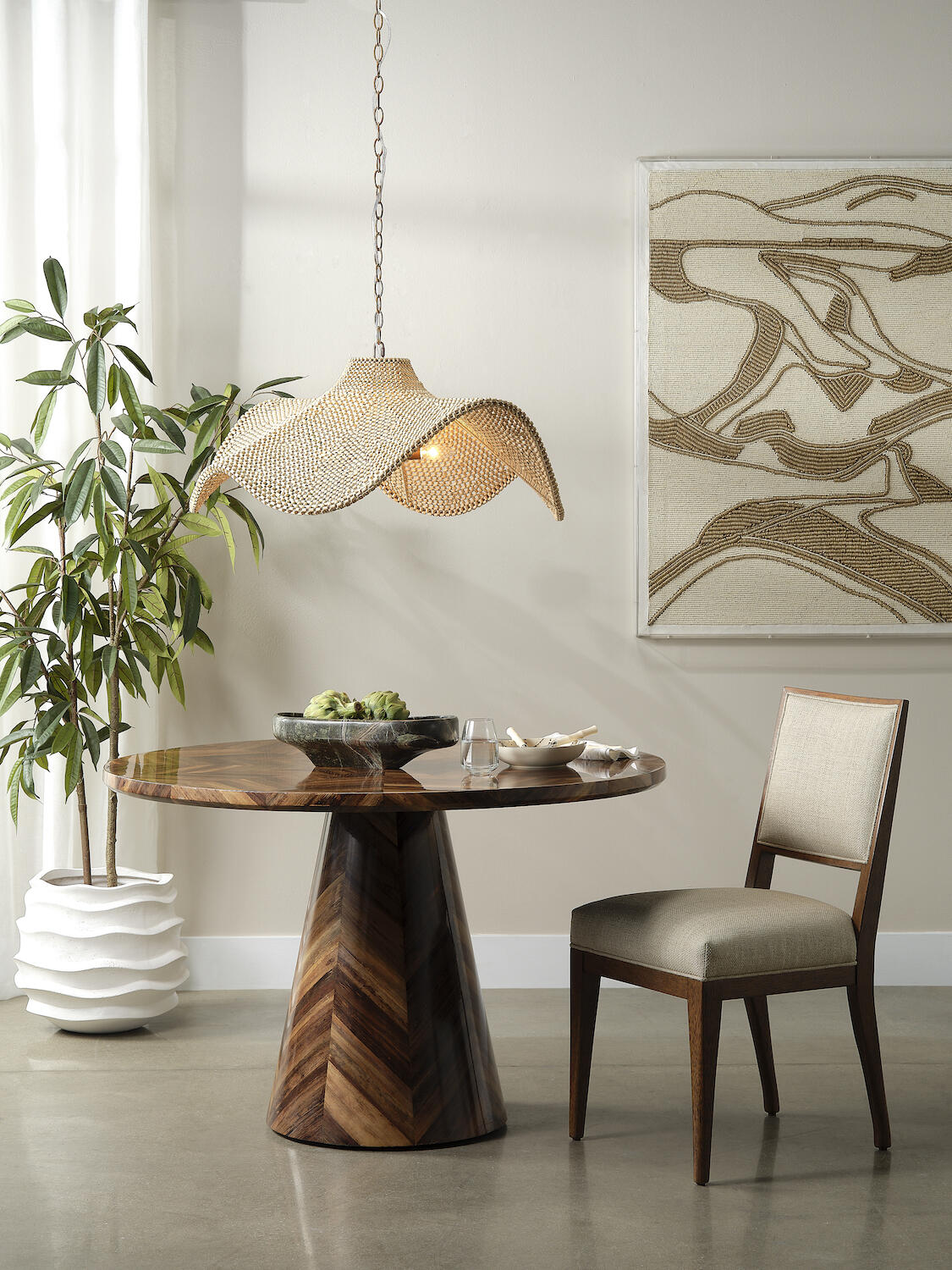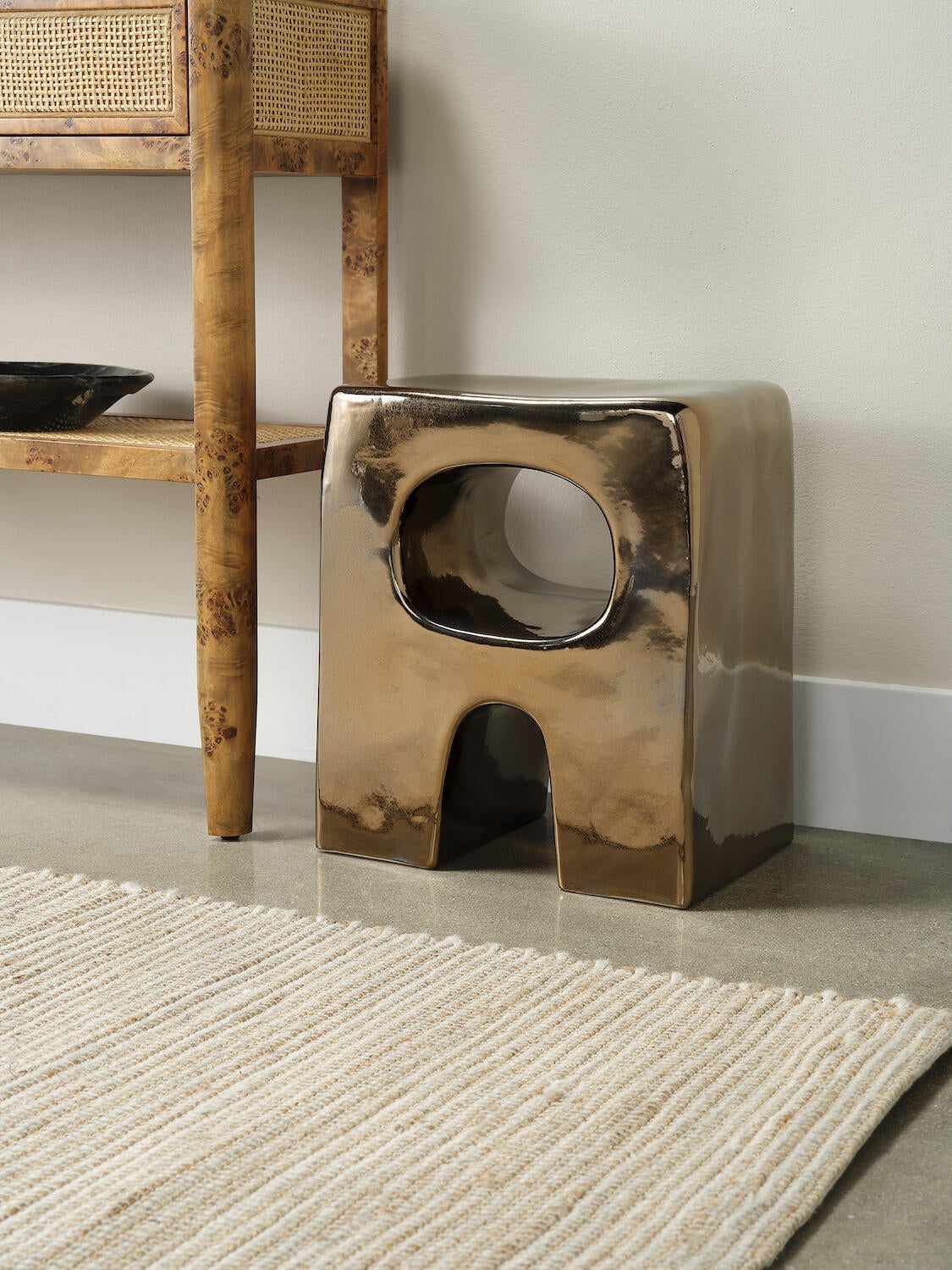 After a long day of walking, Made Goods's latest designs perked us up faster than our morning cups of Café Bustelo. Along with the bold, banana bark-paneled Jada dining table and the caned, burlwood-framed Amara dresser, highlights include the beaded, sun-hat-shaped Lourdes chandelier and the ceramic Byron stool that looks like it's coated in liquid metal.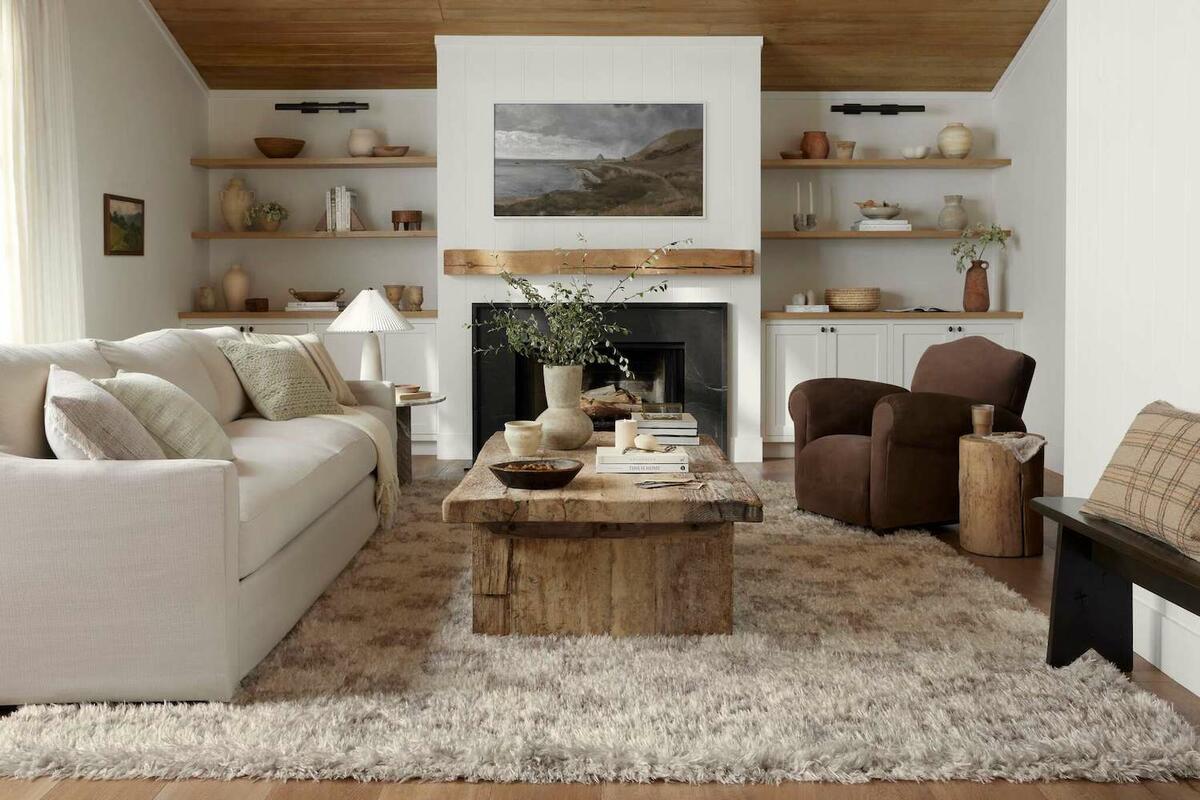 Angela Rose's latest launch for Loloi is a lesson in the power of texture. The debut offers three ultraplush collections outfitted in versatile earth-toned hues and classic geometric patterns, including the super shaggy Amira, the reversible Rivers and the space-dyed Ember.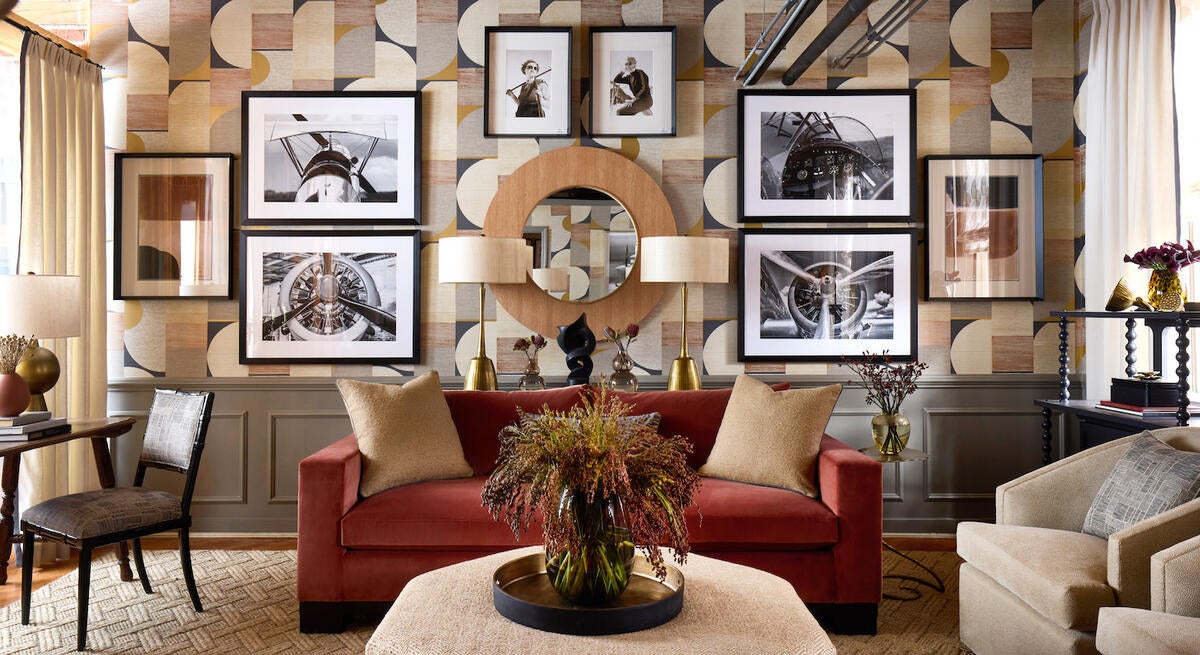 Thibaut's Modern Resource 4 wallcovering collection supplied us with a much-needed boost of midday energy. Brimming with abstract graphic motifs and eye-catching finishes, standouts include the metallic copper-infused Saturn, the ethereal landscape-filled Twilight Mural and the shibori-style Illusion.
Universal Furniture dropped the Modern collection—its largest introduction ever. The sweeping series boasts 198 SKUs across case goods and upholstery, showcasing an array of of-the-moment designs such as the cylindrically stacked Cherry Gold marble Cerise Spot table and Slate, a Nero marble-topped dining table with a silver-leaf cast aluminum base.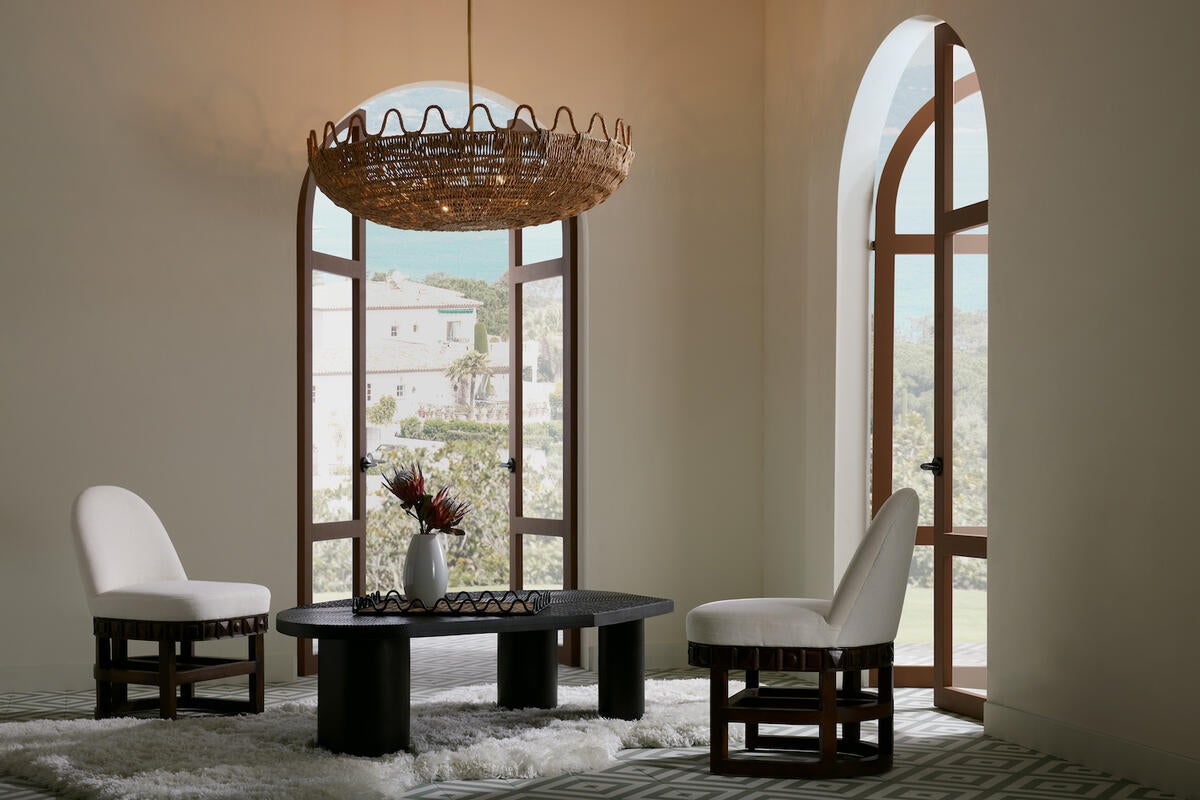 Laura Kirar's newest line for Arteriors is a love song to the Mediterranean coast. The New Jersey designer gave us a tour of the sophisticated 25-piece collection, which includes luxe yet relaxed showstoppers such as the wavy, rope-woven Mar chandelier and the Arts and Crafts–style carved mango wood Vargueño chair.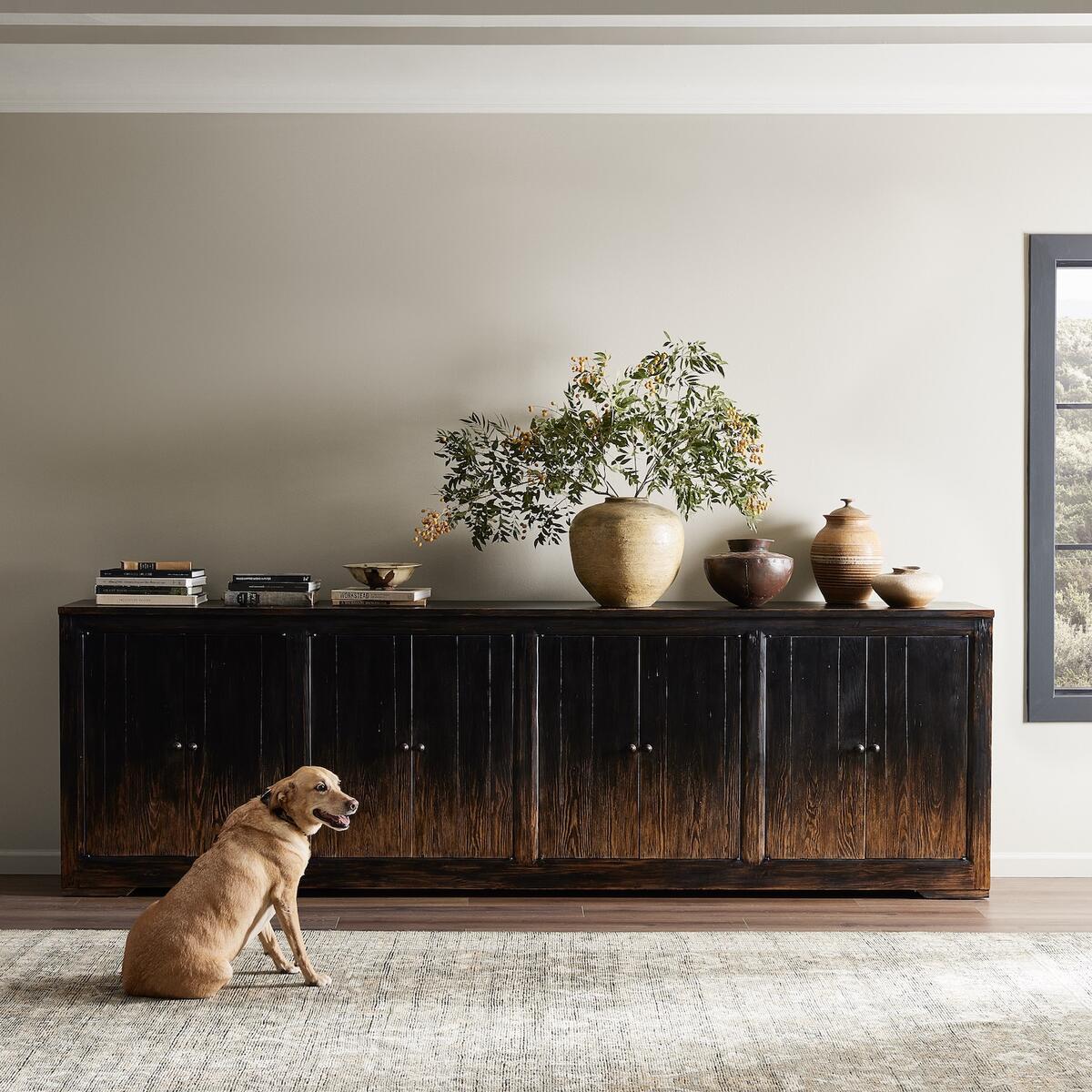 Four Hands premiered its latest collaboration with international antiques dealer and furniture designer Van Thiel & Co. The 25-piece collection comes dressed in a symphony of old-school, antique-inspired details, including a grand-scale sideboard with a hand-distressed finish and an Arts and Crafts–style coffee table with lathe-turned legs and exposed joinery.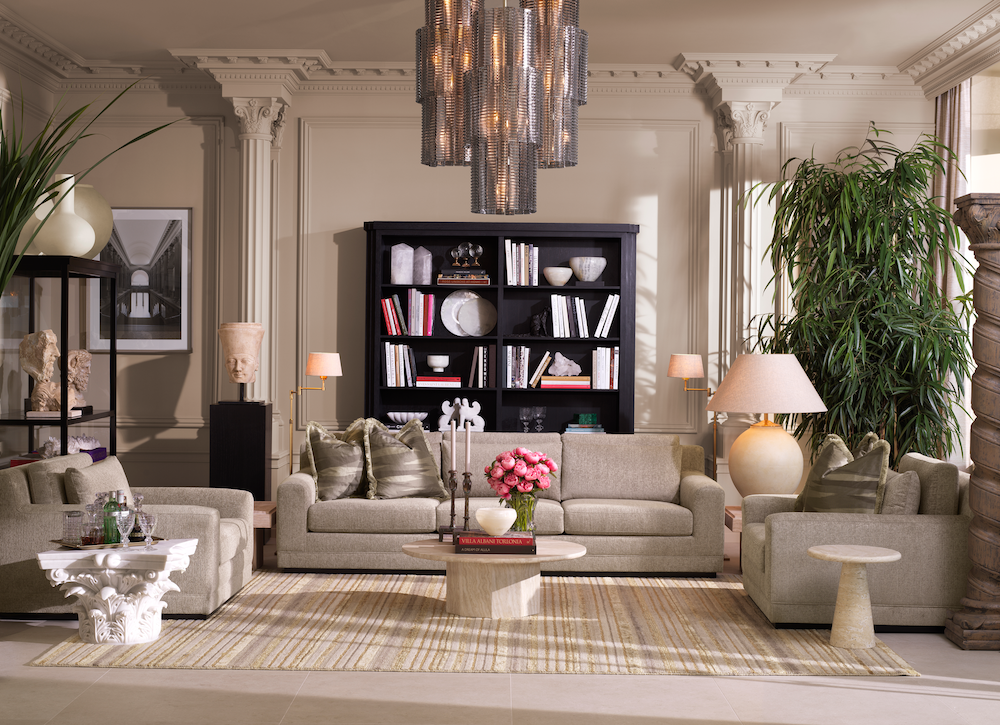 The Met's collab with Eichholtz was a true visual feast. Drawing from the museum's expansive permanent collection—as well as the architecture of the building—the series features more than 90 artfully executed, historically inspired pieces, including the Imperial chandelier with its ancient Greek column silhouette and a charcoal gray oak-veneered cabinet inspired by the museum's grand front steps.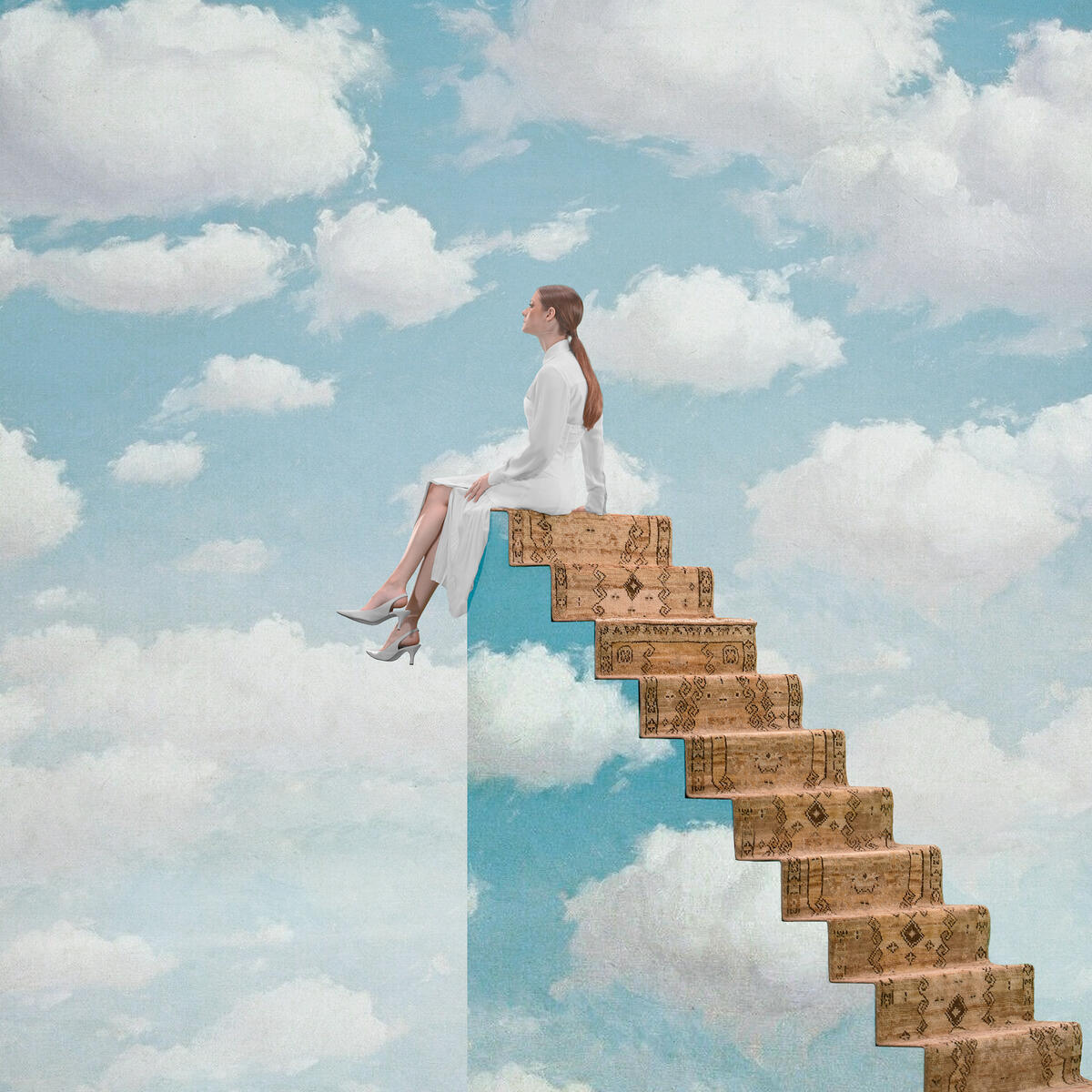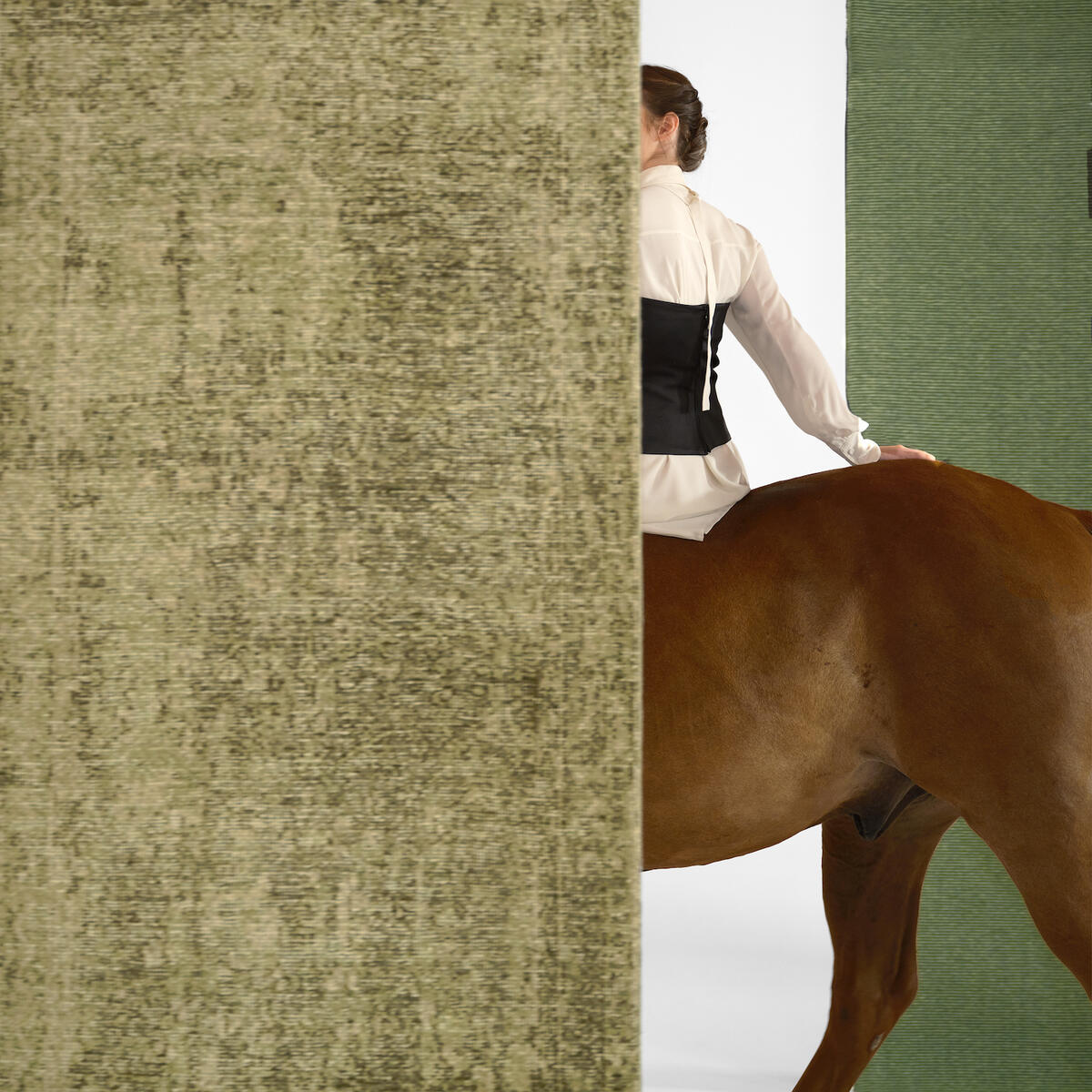 Jaipur Living's Un Art series was teeming with dreamy surrealist inspo. Along with the checkered op art Desouk and the pastel-hued, Oushak-style Everly, introductions included the faded mossy green Eden and the geometric, hand-knotted Jinsen.
Paola Navone was on hand at Baker-McGuire to talk us through her Mediterranean-minded designs. The collaboration includes 24 sea-inspired pieces punctuated by undulating organic lines and soothing sea-hued tones, such as the gently rounded Mediterraneo sofa and the low-lying, corrugated, Murano-glass-topped Trevi cocktail table.
Jamie Young Jeter walked us through her brand's latest introductions inside the International Home Furnishings Center (IHFC). In addition to travertine table lamps and an assortment of hand-perforated ceramic vessels, standouts include a console table with intricate bone inlay and a buttery-soft woven leather ottoman.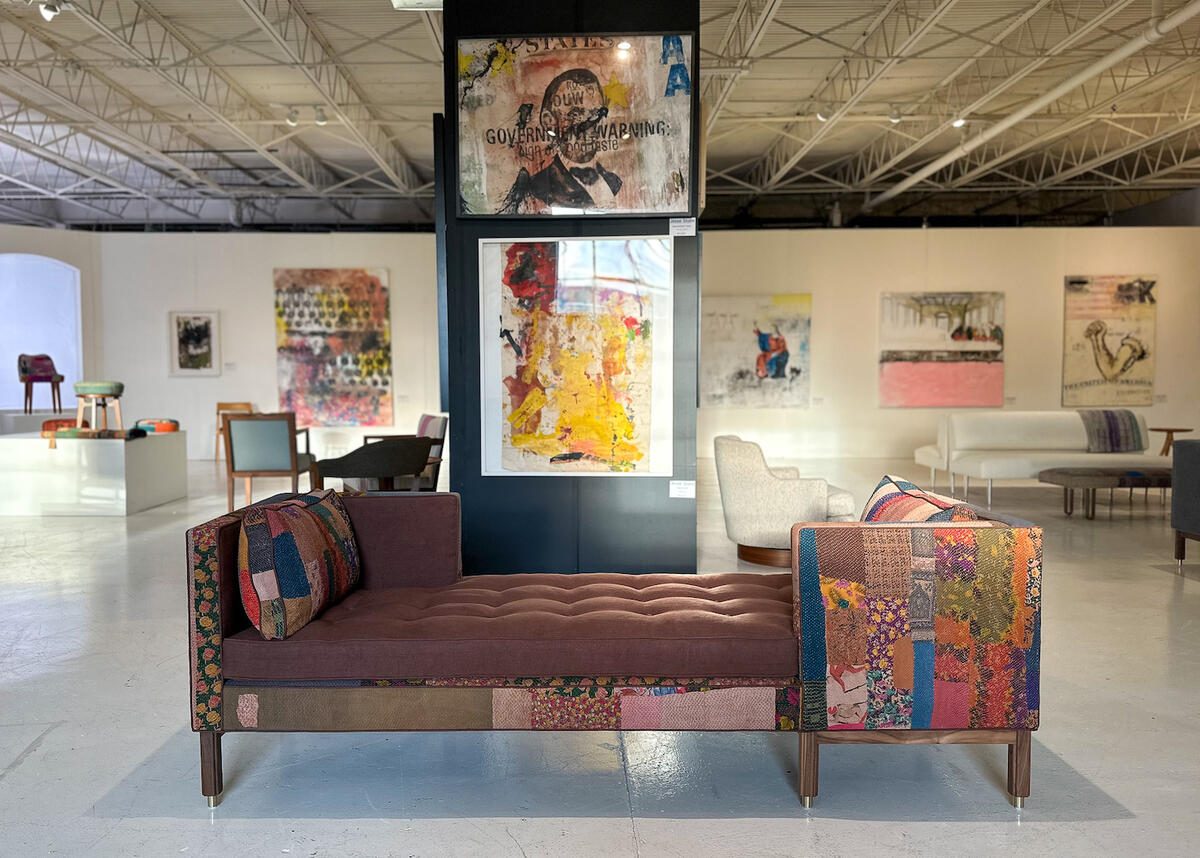 Inside Ron Royals Studio, Aloka presented its insanely cool collaboration, Wormley by Aloka. The collection features 15 iconic furniture frames by the late great designer Edward J Wormley upholstered in one-of-a-kind vintage textiles ranging from a tête-à-tête wrapped in overdyed vintage quilts to a bench swathed in antique patchwork coverlets.
Liora Manné's inaugural showcase at IHFC made me want to break out in song. The immersive display was swathed from floor to ceiling in the brand's escapist, hand-stitched surface designs, including the agate-esque Ripples, the jungle-themed Lacandon and a rhythmic series named Glow.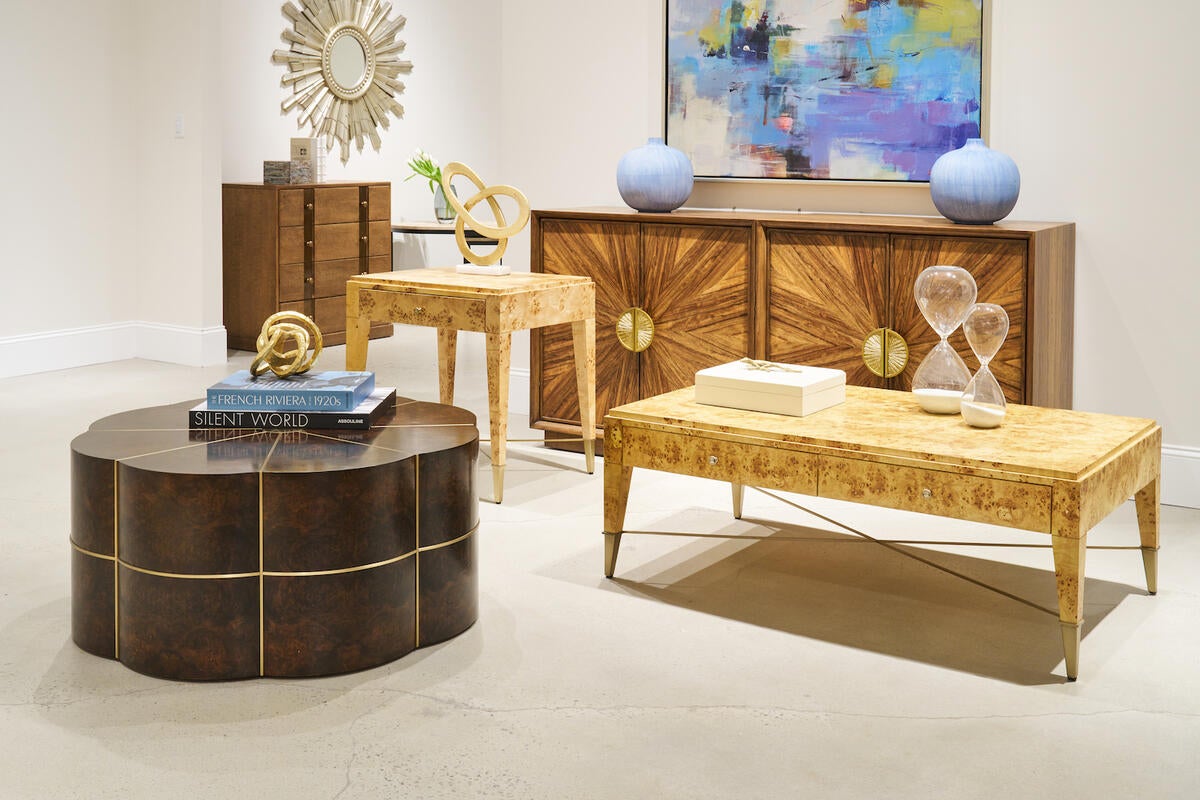 Courtesy of Sherrill Furniture
Sherrill Furniture's latest case-good intros stopped us in our tracks. Though the burled, angular Eve cocktail table first commanded our attention, it was the sunburst-style, ofram-veneered Wren 2 Door cabinet that made us late to our next appointment.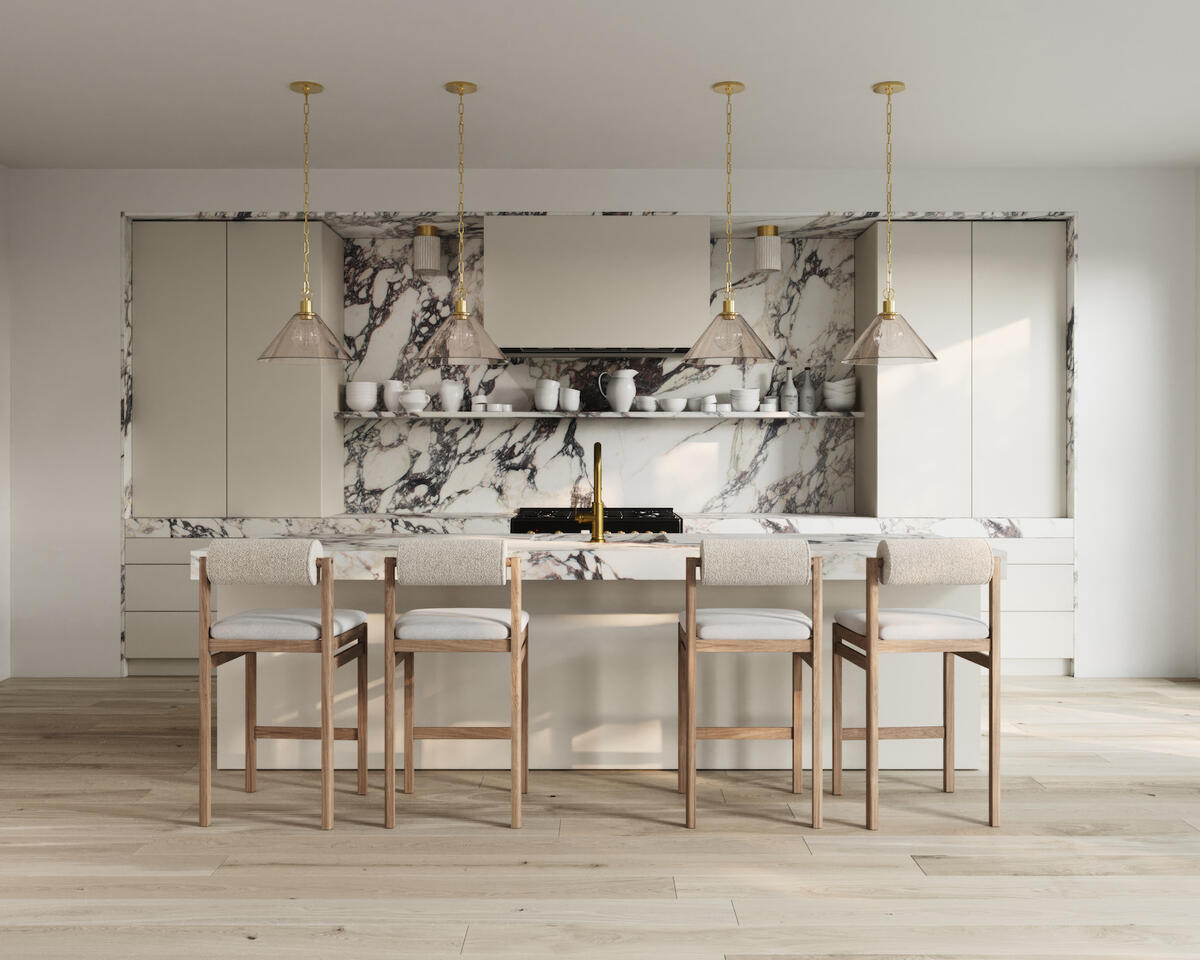 Mitzi's collaboration with Kristen Forgione of TheLifestyledCo was on full display inside the Hudson Valley Lighting Group showroom. The 27-piece series draws inspiration from the desert landscape and includes pieces such as the Anniebee pendant with its dusty-rose-colored glass, the gold-leafed Sutter wall sconce and a gray wicker-capped floor lamp called Destiny.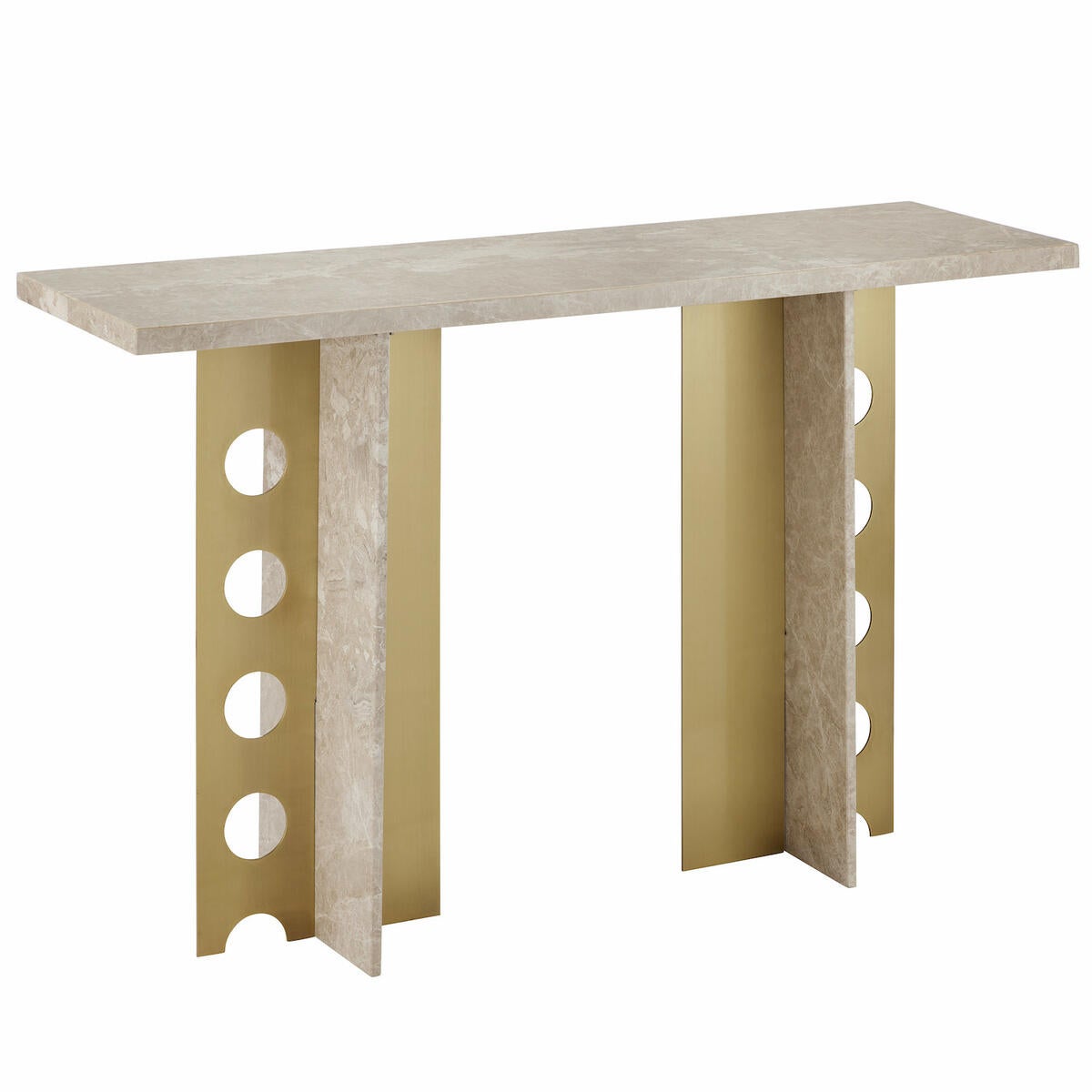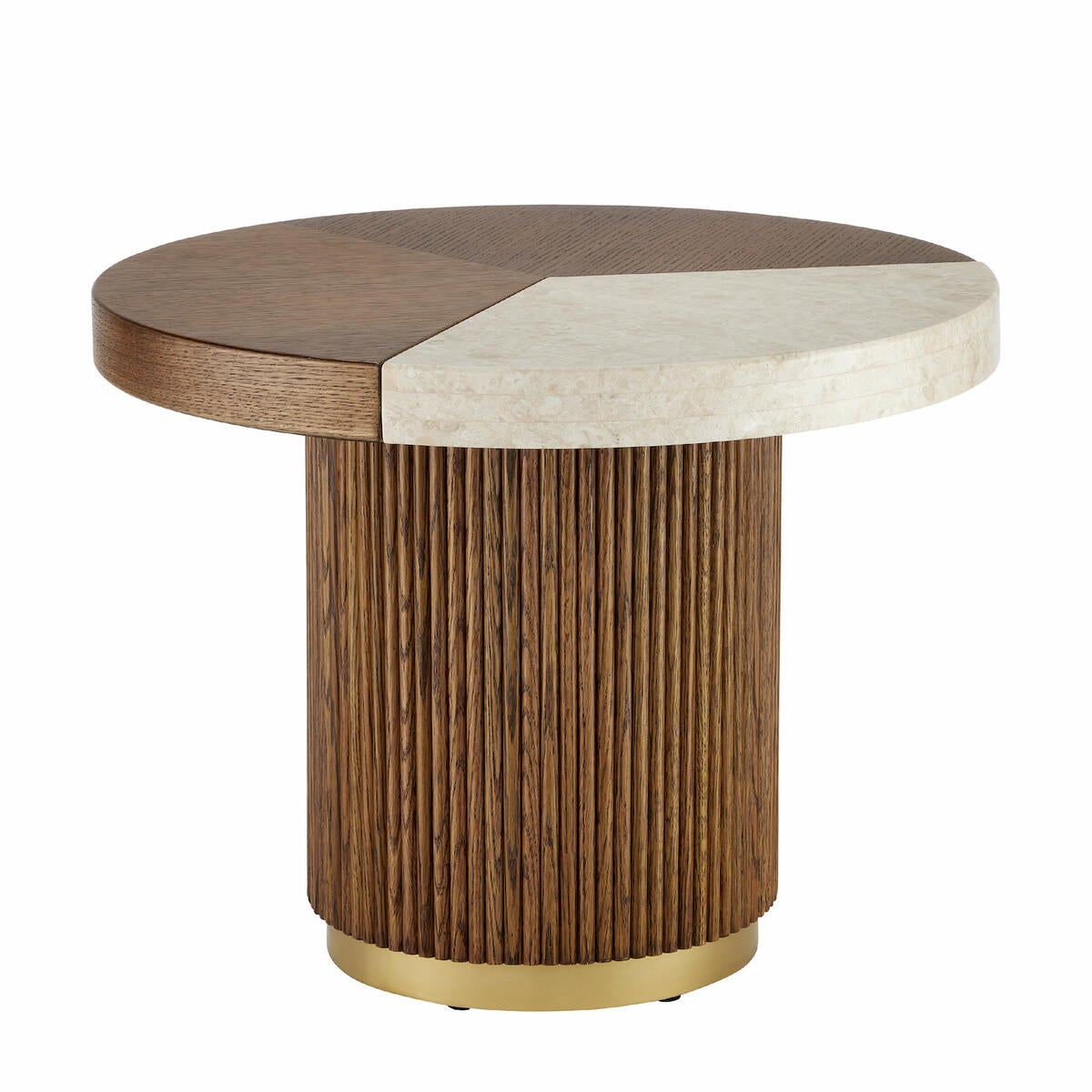 Currey & Company's latest furniture introductions took our breath away. As if the circle-cutout brass-and-marble Selene console wasn't enough to make us lose our composure, we spotted a cocktail table with an oak and sliced-marble top and reeded pedestal base that we'll be daydreaming about for weeks.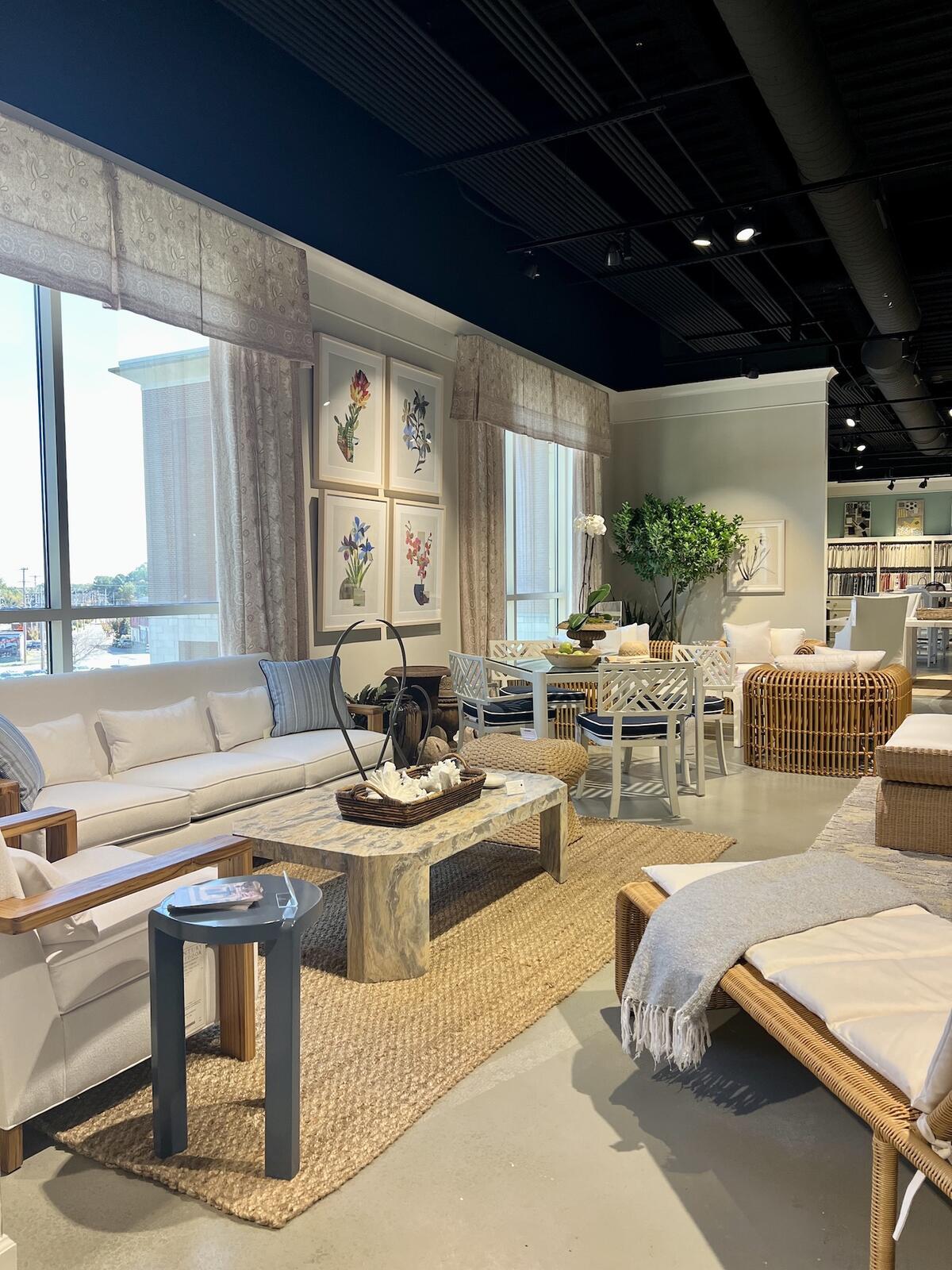 Courtesy of Carrier and Company
Carrier and Company debuted its inaugural outdoor furniture line with Century Furniture. The collection features more than 25 stylish weather-resistant designs with a wide range of influences, such as the hand-formed 1970s-style Gio arched rattan lounge chair; and Sloane, a Palm Beach-inspired powder-coated aluminum chair with a stylized trellis frame.