First, the good news, then the better news: According to Mastercard SpendingPulse, retail sales grew by 4.9 percent this holiday season in the largest year-over-year increase since 2011. Boding well for the interiors industry, the home furniture and furnishings category grew 5.1 percent. The home improvement category also grew by that percentage.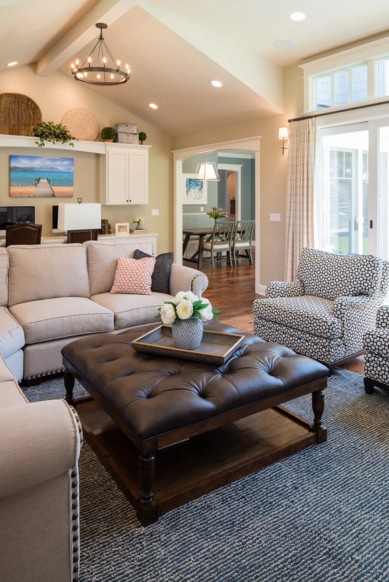 "Evolving consumer preferences continue to play out in the aisles and online sites of retailers across the U.S.," said Sarah Quinlan, senior vice president of Market Insights at Mastercard. "Overall, this year was a big win for retail. The strong U.S. economy was a contributing factor, but we also have to recognize that retailers who tried new strategies to engage holiday shoppers were the beneficiaries of this sales increase."
Other areas of growth include: electronics and appliances, which grew by 7.5 percent, in the largest uptick of the last decade, as well as the general category of online shopping, which, as the report notes, "saw large gains of 18.1 percent compared to 2016, boosted by a late season rally."
Some other notable spending-habit findings include the observation that shoppers were spending money late into the holiday season; Black Friday saw the most spending, but December 23 saw the second-highest level of spending.
The report examines holiday shopping from November 1 through December 24. It includes all retail figures except for automotive, and its findings are based on aggregate sales activity in the Mastercard payments network in addition to survey-based estimates for other forms of payment, like cash and check.
"When we look at holiday spend, it's easy to see that 2017 will likely be a good year for retailers. Unemployment is at 4.1 percent, wages are rising, consumers are confident. It is all playing out in the shopping picture this holiday season as retailers and gift recipients would want it to," Quinlan said earlier in the season, in the company's U.S. Retail Holiday Shopping Mid-Season Update, which was released on December 15.