Steffany Trần is inspired by the simple charms of nature—a patch of sprouted mushrooms, moss creeping over tree bark, and sunlight filtering through leaves are the kinds of elements that fuel the New York–based ceramicist to create. "There are these micro-interactions that occur naturally; things you notice when you're taking a slow walk in the woods," Trần tells Business of Home. "They can be fleeting, but I try to sit with them and capture them in my work, whether that's in the color of the glaze or a form something takes. It's those tender details that I'm trying to convey."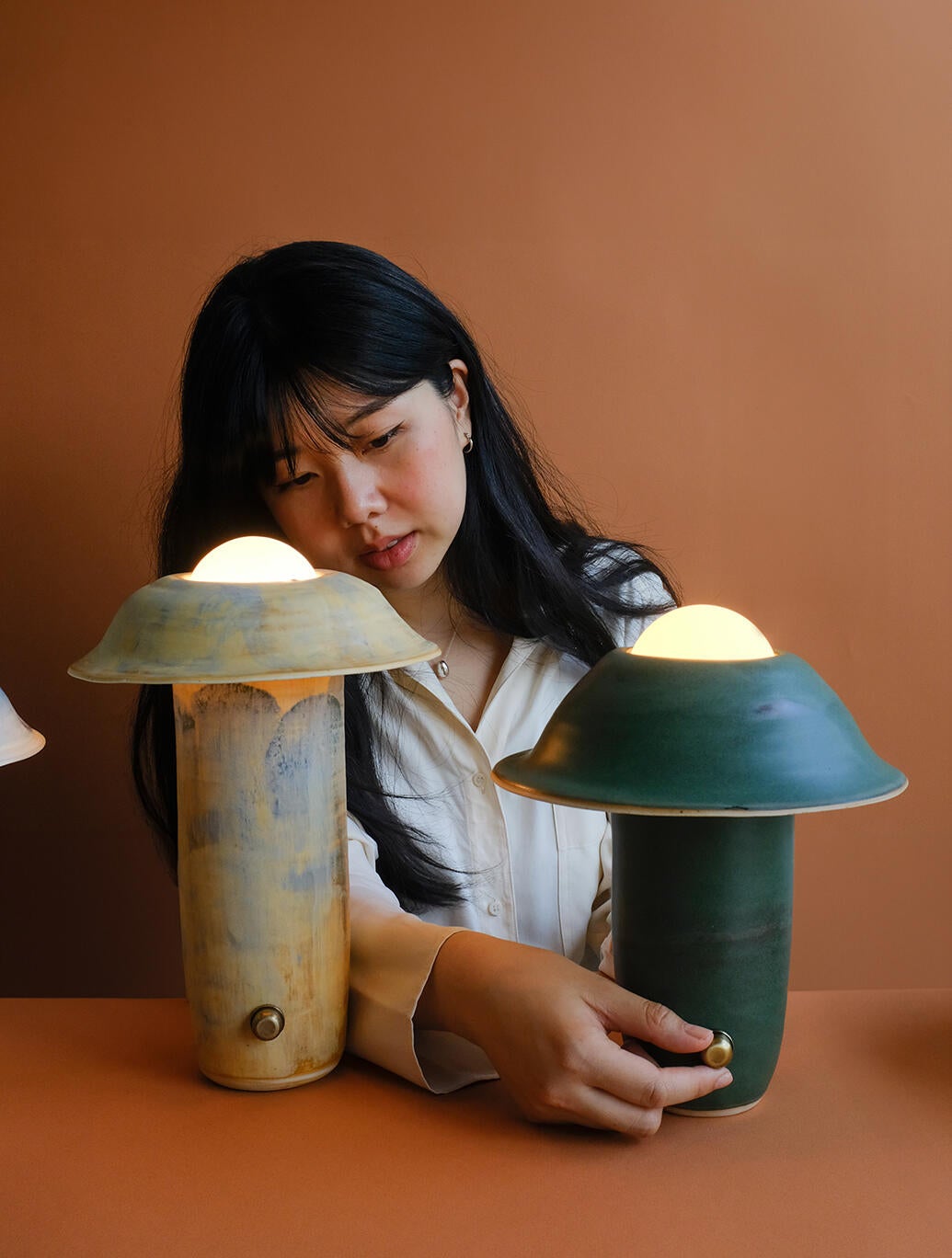 Born and raised in San Jose, California, Trần spent her childhood summers in her family's native Saigon, Vietnam. She attended San José State University, where she studied to become an industrial designer. "I've always been fascinated by what we live in and what we live with," says Trần. After graduating in 2017, she moved to New York and began taking pottery classes at a local community center. "I had this curiosity about more natural materials and how I could work with them," the artist says. "I had always been fascinated by Vietnamese ceramics. There's a really rich but often overlooked cultural history there." The pottery course presented an affordable way to explore both interests, and it didn't take long before Trần was hooked. She formally launched Vy Voi Studio in 2019.
While honing her craft, she was immediately drawn to porcelain, a notoriously temperamental clay to work with. "My teachers were like, 'You're just learning—why are you choosing the hardest clay on Earth to work with?'" she recalls. "And it is really difficult, and it absolutely misbehaves regularly. It's very fluid. It doesn't hold its structure very well. But it acts as this blank canvas for the type of multidimensional glazes that I love to do. There's also a historical context to the material that connects back to the Vietnamese traditions that inform what I create."
Trần first launched Vy Voi with sculptural tabletop items like candlestick holders and vases, and she recently debuted a lighting collection. This transition has allowed her to reframe her approach to materials. "You engage with lighting in such a different way than you do with tabletop ceramics," she says. "Light fixtures are hanging on a wall or sitting by your bed—there's something more constant about them. It was an opportunity to create these simple, beautiful moments in someone's home."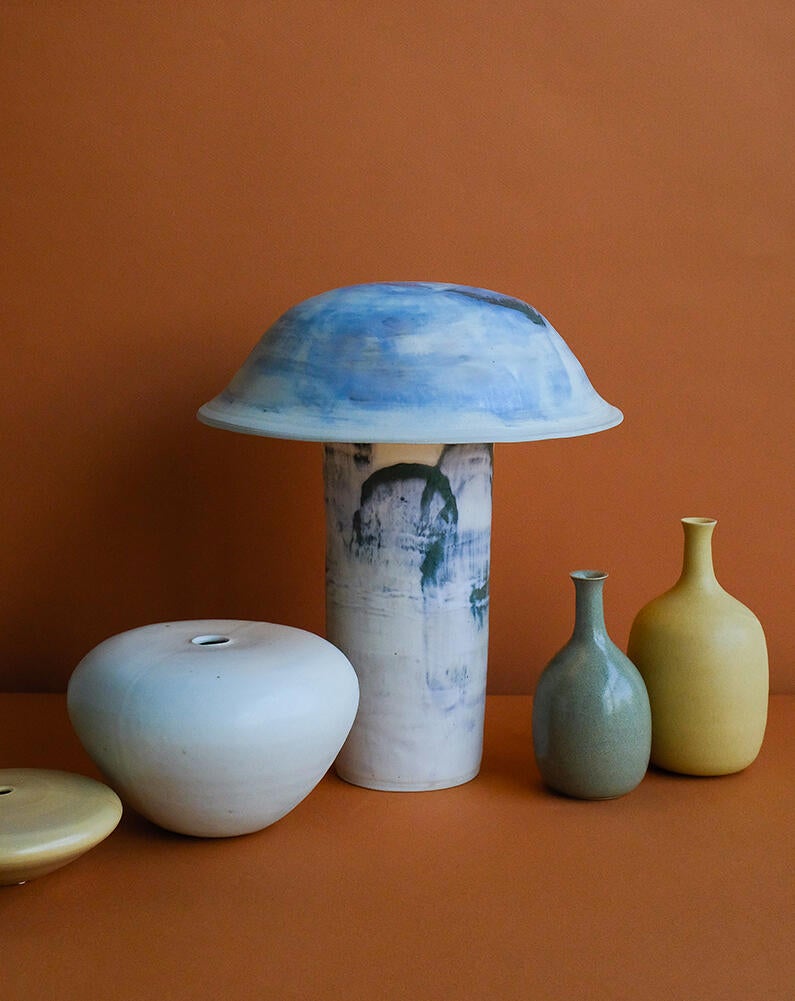 While sketching is the first step in her design process, Trần's intentions often go out the window when she sits down at the wheel. "When I'm throwing is really where my ideas begin," she says. "There's something freeing about skipping CAD or a more formal program and letting the wheel be that program." She also eschews traditional sculpting tools and uses her hands to craft every curve. "This allows my work to remain very delicate and intentional," says Trần. In addition to soft forms, color and dimensionality are defining characteristics of Vy Voi, with the white porcelain acting as a backdrop for glazing techniques that are richly layered with clearly visible painterly strokes.
Next year, Trần will be tapping into her industrial design background and expanding into furniture, a process that has required her to relinquish some of the control she has held on to in her ceramics. "I'm trying to communicate my design intent in a new way," she says. "It's been a challenge, but expanding Vy Voi and learning about the capabilities of other materials is part of my overarching goal, which is to broaden people's ideas of Vietnamese design."

To learn more about Steffany Trần and Vy Voi Studio, visit her website or Instagram.