Make no mistake, Melinda Marquardt is an artist. The Vale London founder translates the beauty she sees throughout the world into painterly designs that exude sophistication and whimsy. "What most inspires my work is traveling," she tells Business of Home. "I am constantly amazed by the rich cultures, colors, patterns and textures around the globe."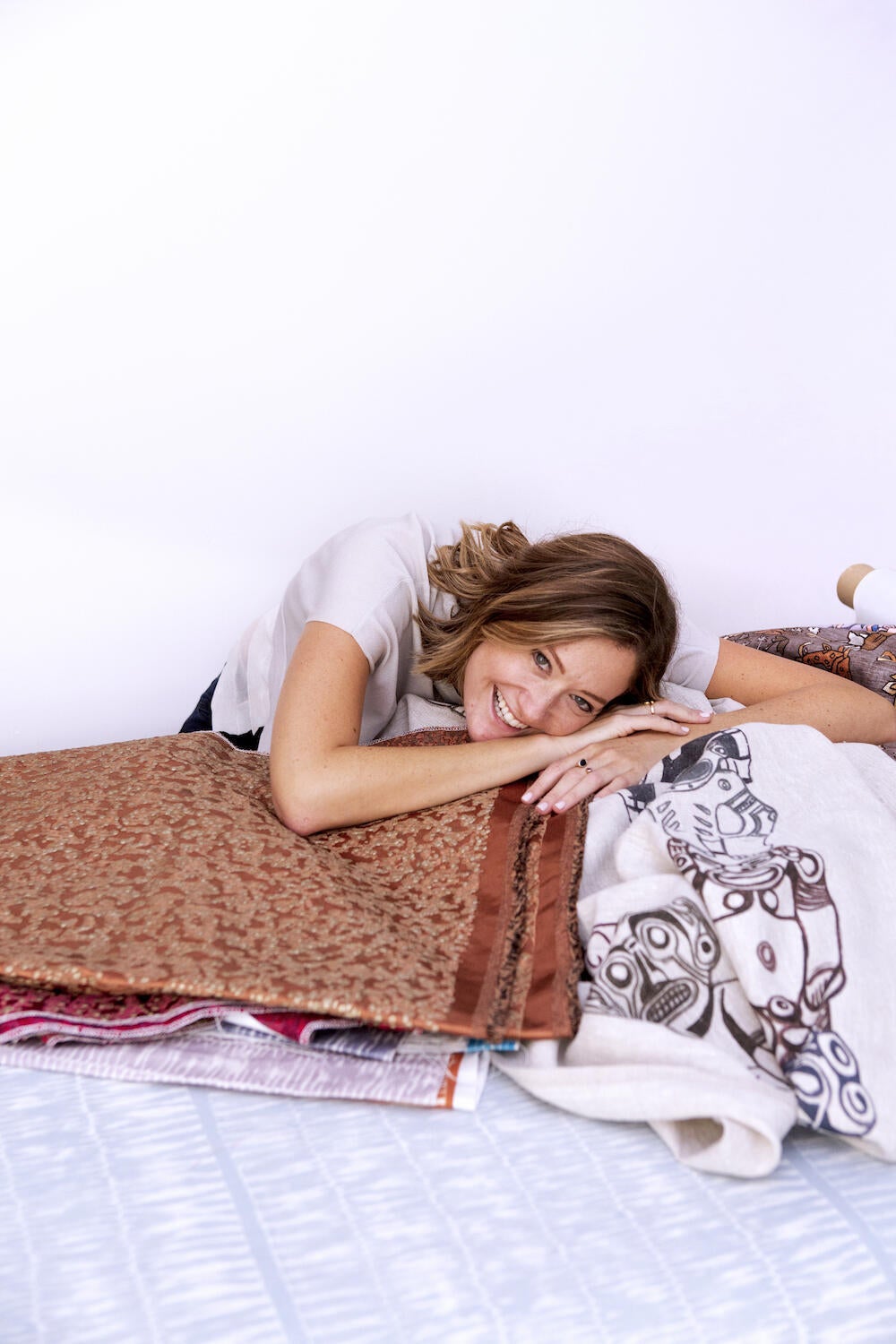 Born in Michigan but raised in central London, Marquardt grew up surrounded—and smitten—by art and culture. As a young adult, she moved back to the States to study fine art and textile design at Skidmore College in Saratoga Springs, New York, where she honed her drawing, painting and design skills and developed a "deep understanding" of the technical aspects of textile production. "Being a classically trained fine artist lends itself authentically and easily to textile and wallpaper design," she says. "Scale, patterns, repeats, textures and color are all related—and textiles have the ability to convey emotions and stories."
After earning a bachelor of fine arts, she spent the next decade in New York working for major Fabricut brands, including Stroheim, S.Harris and Vervain, before accepting a job in London as a sales manager for the company. "I was able to learn all aspects of the business," she says. "However, after 10 years with Fabricut, I strongly desired to establish my brand and create designs that reflected my own artistic vision."
In 2019, she launched The Vale London with the Oakley collection, a series of South Africa–inspired fabrics and wallcoverings adorned in earthy hues and intricately crafted flora and fauna motifs. One bestselling pattern from the line, the medallion-esque Lion Toile, is based on a picture Marquardt took of a lion while on safari in the country. "Each design was meticulously hand-drawn and then digitally mastered to ensure that every meter represents the original artwork," she says.
Courtesy of The Vale London
All of Marquardt's designs begin with a painting or pencil drawing that gets digitized and turned into a repeat pattern. Pardus Toile, for instance, is based on an original watercolor painting she created in the style of the Dutch masters. "We also experiment with different printing techniques, such as digital, rotary and screen printing, to achieve the desired visual effects," she says.
Sustainability also plays a key role in her creations. All of the brand's fabrics are composed of all-natural fibers, including linen and cotton, while wallcoverings boast textured grounds such as grasscloth. "The unique combination of these materials and our meticulous attention to detail results in designs that are not only visually stunning but also sustainable," says Marquardt.
In addition to five collections of fabrics and wallcoverings, Marquardt works with interior designers to craft one-of-a-kind custom textiles for their projects. "We are exclusive to the trade globally," she says. "We believe in the power of collaboration and enjoy working closely with our clients to bring their visions to life."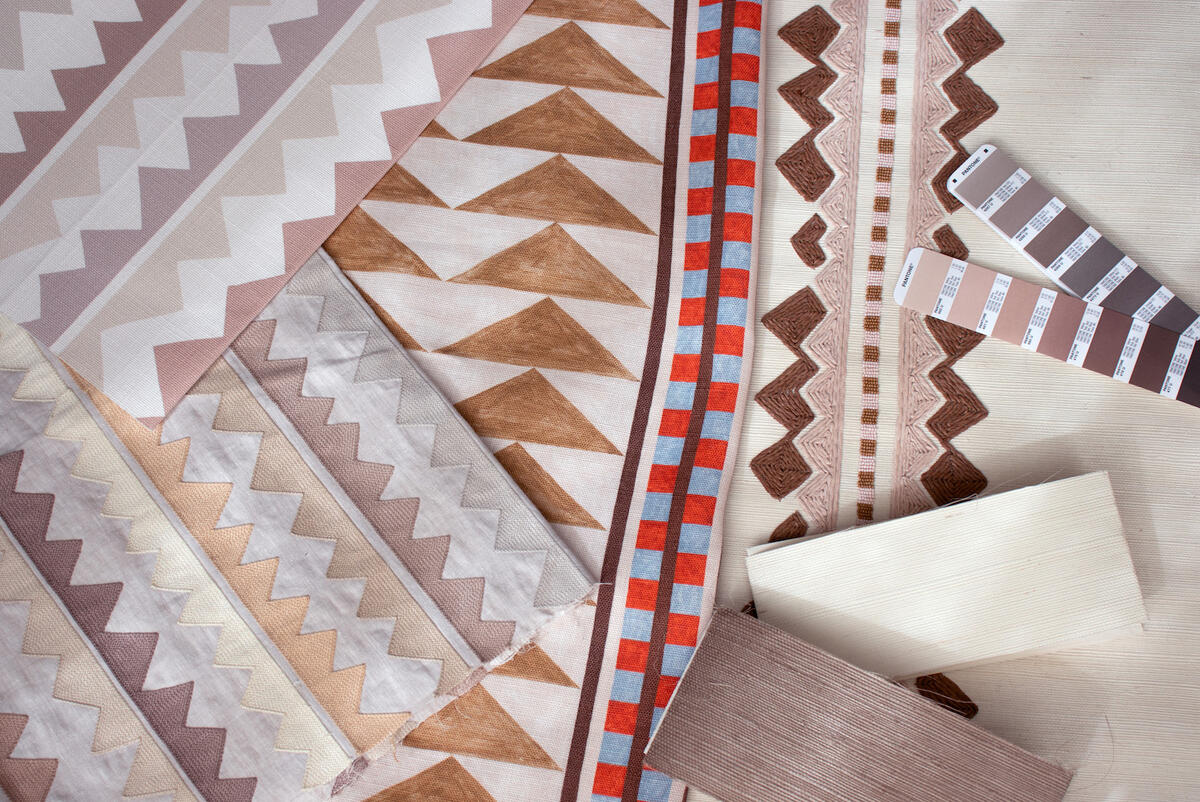 Courtesy of The Vale London
The brand's latest launch, the Hyde collection, features 10 artfully executed patterns with a wide range of worldly references, including the hand-embroidered Tunisian wedding shawl-style Chenini, the Moroccan souk-inspired Ziggy and the hand-painted-and-beaded Felix mural. "Hyde bridges the gap between traditional artistry and modern design," says Marquardt. "The collection is filled with new techniques, such as rotary printing on foil grounds and hand-embroidery on raffia."
Looking ahead, Marquardt is currently hard at work on the brand's next collection, which she plans to release in 2024. "We are experimenting with 3D relief printing, AI and trimming," she says. "We continue to push the boundaries of creativity and hope to bring even more beauty into people's lives."
If you want to learn more about Melinda Marquardt, visit The Vale London's website or Instagram.
Homepage image: Melinda Marquardt at work in London | Courtesy of The Vale London