After two decades of producing the hand-printed carpets and textiles that have become synonymous with her name, Madeline Weinrib has announced she'll be closing her company. Following the June closings of her New York and San Francisco showrooms, Weinrib will invest her time in other artistic endeavors and bespoke projects.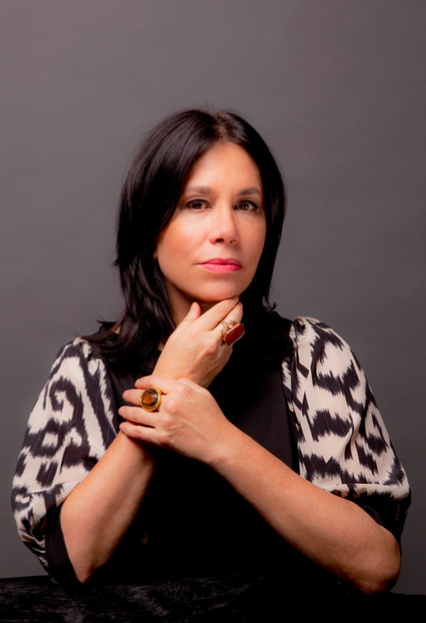 "I am extremely grateful for the past 20 years—my business has grown beyond my wildest dreams. This decision has weighed heavily on me, but I have realized that I need to return to my creative roots and passion, which has been difficult for me to focus on while managing my business, and has led to burnout. I have taken a new studio where I hope to focus on creative projects and collaborations that are close to my heart."
An advocate for artists and craft traditions, Weinrib manufactured rugs and textiles unfamiliar to the mass market. She highlighted the work of global artisans, collaborating with fabric producers in India and Uzbekistan to create bold designs.
"Over the past two decades, I have had the privilege to work with many amazing artisans from different parts of the world," says Weinrib. "I would look at their traditional designs and adjust the palette, pattern and scale to imbue the work with a more contemporary aesthetic. It has been a wonderful experience, and I am proud to have provided these rural communities with financial advancement and a better quality of life."
The company's artisan integrity was one of the biggest factors in Weinrib's decision to close. Though she considered selling the company, it ultimately wasn't the best fit for her.
But shuttering her company doesn't mean she's taking a break. Among the first of Weinrib's creative forays is a bespoke line for the estate of the late poet Rene Ricard, who was dear friend of hers. It's a project that's been in the works for nearly two years, and one that Weinrib looks forward to seeing come to fruition in her newfound free time. "I feel like I have to channel Rene, and I want to do this thoughtfully, the way he would have wanted."
Recently named partner in the boutique hotel El Fenn in Marrakech, Weinrib will also be designing product and sourcing global finds exclusively for the hotel shop. "My husband, Graham, and I love the hotel El Fenn, and could not be happier about this new venture in our lives."
All items in the Madeline Weinrib San Francisco showroom are currently on sale, and the New York location is expected to be cleared out by the end of May. Weinrib will maintain a studio in New York to serve as the headquarters for her creative pursuits.