Last week, Blackstone Real Estate Partners and Blackstone Tactical Opportunities acquired the International Market Centers, Inc., the world's biggest owner-operator of showroom space including 10 buildings at High Point Market and the entire Las Vegas World Market Center.
At a time when business headlines seem to all be about retail store closings and empty shopping malls, it seems a bold move for Blackstone to be buying up millions of square feet of furniture showroom space in North Carolina and Nevada. The Blackstone Group is one of the most successful private equity firms in history with $367 billion under management, according to a recent earnings statement, and is widely considered to be among the best investors and asset managers on Wall Street.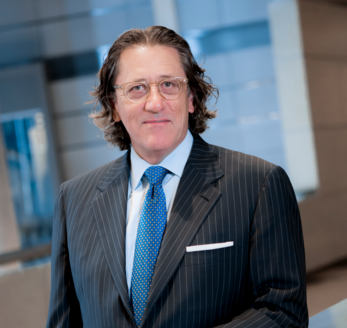 Ever the optimist, I consider it a hugely encouraging sign for the furniture industry—and certainly a strong validation of the creation of the International Market Centers, in the first place.
IMC was formed back in 2011, while the real estate markets were still reeling from the after effects of the financial crisis. At the time, Las Vegas's World Market Center was going head to head with the High Point Market in a bruising battle for tenants and market share that no one was winning. Robert Maricich, then CEO of the World Market Center, had the idea of bringing Vegas and High Point together under one owner. He managed to get Bain Capital Partners and Oaktree Capital Management to buy into the idea. They would invest a $1 billion and take majority control of this massive new entity. Maricich would become CEO of the new operation and chief peacemaker between the once-warring factions.
Remarkably, it worked. Vegas and High Point agreed to rotate their markets and to find ways to complement each other, rather than compete. Everyone knew, however, that Bain and Oaktree had a timetable. (As private equity investors, they would need to monetize their investment within five or six years, as is standard in their industry, so that the returns could be accurately measured.)
International Market Centers tried to go public in late 2015, but the timing just wasn't right. The capital markets wouldn't give IMC the valuation the investors felt it deserved. They needed to find another buyer. The Blackstone Group showed strong interest. They were familiar with Las Vegas from previous investments they had made, but High Point was relatively new to them. Before long, a team from Blackstone was walking the halls of the 10 buildings and complexes that make up IMC's High Point portfolio, and even attended market. They liked what they saw, and the announcement of a deal soon followed.
Tyler Henritze, senior managing director with Blackstone's real estate group, said in a statement: "By leveraging the scale of Blackstone's platform and expertise in real estate investing, we look forward to partnering with IMC to help drive the company's continued growth in the years ahead." And, yesterday, IMC announced that Joseph A. Magliarditi, who has held president and CEO roles at a number of development and hospitality firms, has been newly appointed as senior vice president of operations and member of the company's executive leadership team.
Blackstone markets itself as "practicing the art of the long view." I hope it's true. After all of the instability the furniture market has faced since the financial crisis, there are finally signs that many companies have turned a corner. Having a deep-pocketed partner like Blackstone could go a long way in restoring the pride and the profits of one of America's great industries.