One night about a year ago, Atlanta-based interior designer Celeste Alexander woke up in the middle of the night, roused her sleeping husband, and said, "Honey, I'm going to create a magazine."
And she did, putting her three-decades-long career on pause to launch Curated Quarters, a quarterly magazine—available in print or as a digital download—featuring the work of African-American designers. The first issue debuted in January; the third was released this month.
"I've been thinking about it for a few years, but I never thought it'd be me," she tells Business of Home. "I had no clue what I was doing or how I was going to do it, but it all just started coming to my mind."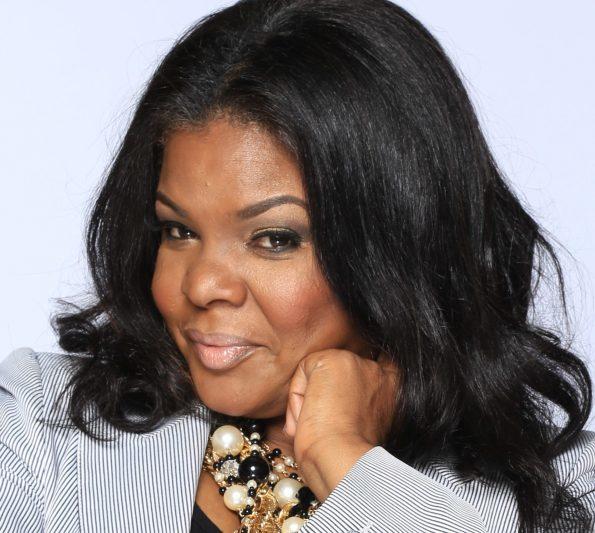 A self-proclaimed magazine junkie, Alexander had long been an avid reader of shelter books. And though there's a wide gulf between loving design media and producing one's own, she found that in many ways, she was well suited to helm the title—starting with her deep industry connections. "I've been in the design field for 30 years, and I always kept everyone's card," she explains. "When I go to High Point, I make it my business to meet all of the African-American designers—I swoop down on them, introduce myself, and collect their cards." When it came time to tap into that network for the magazine, Alexander began revisiting those old cards, looking up as many people as she could.
For Alexander, the magazine is for black designers—but also for black consumers. "There are a lot of people whose only contact with interior design is through HGTV, or picking up a magazine and thinking, 'Oh, I can't afford this,'" she says. "We're showing them that it is affordable—and that people that look like you and live like you are doing it."
The magazine is also an antidote to the longstanding lack of diversity in the media landscape. "Curated Quarters is an important addition to the shelter magazine scene because it provides a venue and vehicle to be seen and acknowledged," says Houston-based designer Christopher Charles Evans, whose art-filled project was featured in an early issue. "[The magazine] will educate and inspire designers and consumers who have experienced the weight of the larger design community not welcoming their participation."
"We've just [recently] started seeing more African-American people in magazines, and a lot of times it's in February during Black History Month when people feel compelled to do something," says Alexander. "The formula to get published is so difficult. People are working to take care of their families and pay their bills, not thinking, 'I should get this project photographed, pitch it, and get it published.' Other people, they pitch and it's just like I've been told by various editors over the years: 'That's not what our readers are looking for,' or 'It's not what our advertisers want.'"
Each issue of Curated Quarters transitions from high-end to mass as readers progress through the pages, a product of Alexander's desire for inclusivity. "I just didn't want to leave anybody out," she says—be it luxury kitchens or a one-room makeover that gives the reader some DIY tips. For the same reason, the magazine has no underlying aesthetic or style. "This [magazine] gives the community an opportunity to see themselves, to share. I've had people call me crying, saying, 'Celeste, I've been doing this for 20 years and I've never seen my work published.'"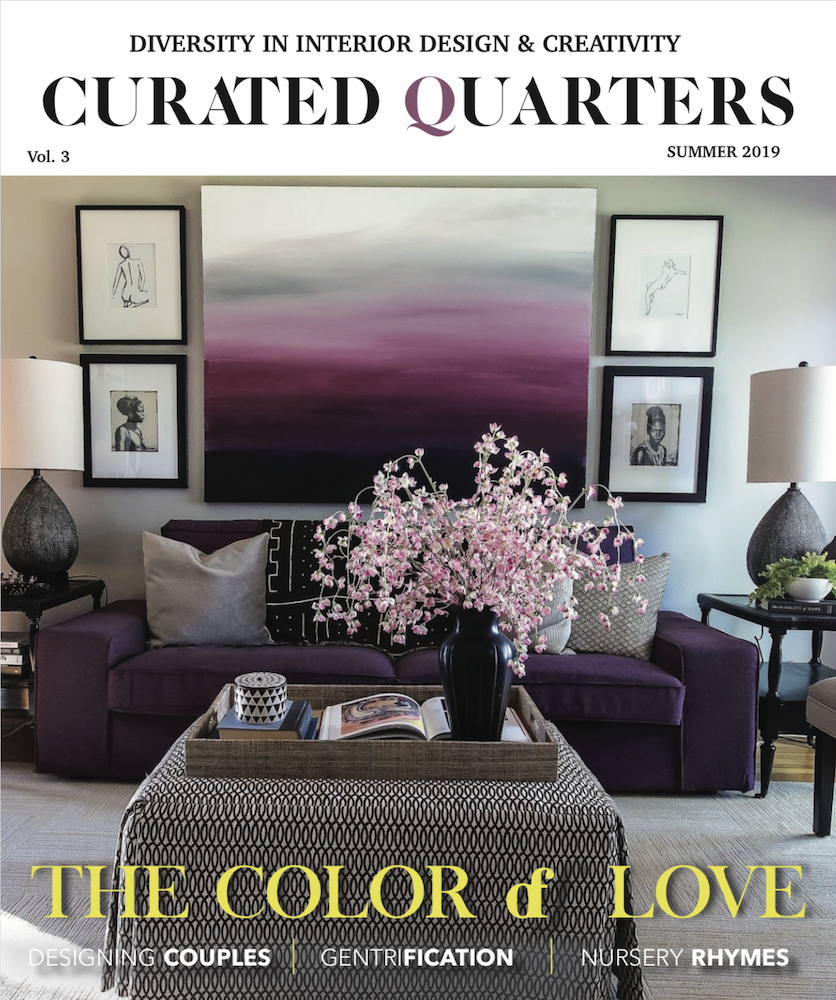 Rhonnika Clifton's work graces the pages of the third issue. "Celeste and her team are strong black interior designers, looking at the industry and finding people who are relatable to share their stories and struggles," says the Houston-based designer. The project, a home office, embodies her decorating ethos. "It's bright, bold, vibrant—it's me," she says. "I love showing clients endless possibilities. Don't be stuck in a box. Tap into that inner Beyoncé!"
Clifton, who has been instrumental in organizing the first Texas Black Interior Design Symposium in Sugar Land, Texas, this fall, recognizes the value of Alexander's endeavor: "There are times when you want to be surrounded by people who speak your same cultural language—there's a sense of honoring African-American designers, and I think this magazine is so important for that."
Some of the publication's next challenges include distribution (for now, Alexander fulfills issue orders herself) and bringing in advertising revenue to cover operating costs. Alexander also hopes to build a web presence with blog content.
"I'm creating a publication that celebrates the diversity in interior design," says Alexander. "For black designers to get a magazine that shows their culture, their heritage, the things they like—most magazines follow a certain formula, but I wanted to create my own thing."
Homepage photo: An interior by Christopher Charles Evans, as seen in Curated Quarters