Architect Balkrishna Doshi has won the 2018 Pritzker Architecture Prize, largely considered the industry's highest honor. The announcment was made yesterday by Tom Pritzker, chairman of Hyatt Foundation, which sponsors the award. The 90-year-old Indian architect is celebrated as a pioneer in low-cost housing, and his work is known for connecting people and their environment, or as he describes it: "an extension of my life, philosophy and dreams trying to create treasury of the architectural spirit."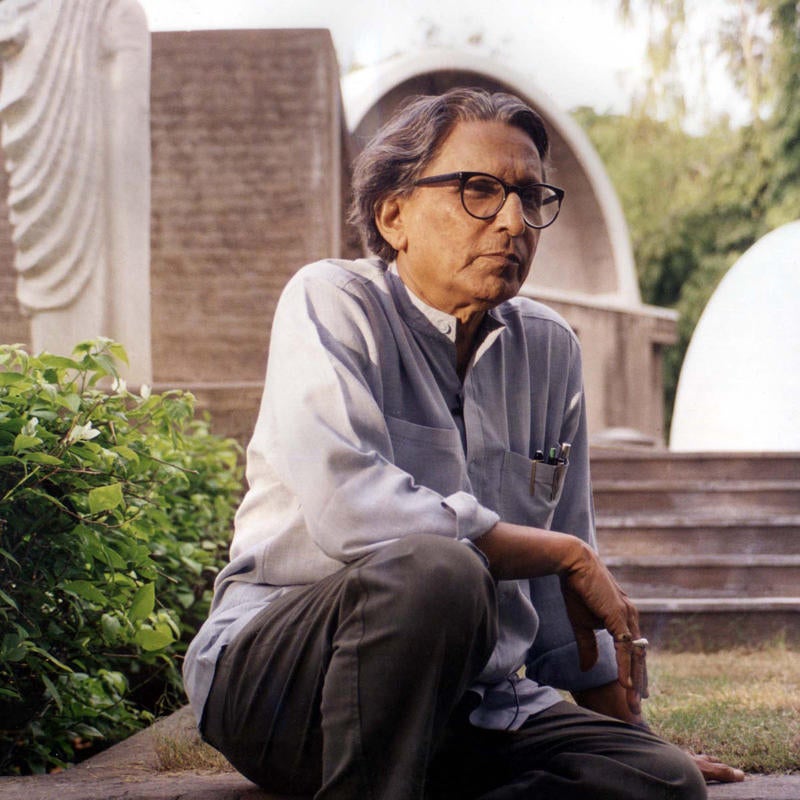 "Every object around us, and nature itself—lights, sky, water and storm—everything is in a symphony," Doshi said. "And this symphony is what architecture is all about. My work is the story of my life, continuously evolving, changing and searching … searching to take away the role of architecture, and look only at life."
Throughout his career, Doshi, the first Indian architect to be awarded the Pritzker Prize, has demonstrated his concern with the common good. "I think the role of the architect is also to be a social activist," the 90-year-old architect has said. "Professor Doshi has said that 'Design converts shelters into homes, housing into communities, and cities into magnets of opportunities,'" said Pritzker. "The life's work of Balkrishna Doshi truly underscores the mission of the Prize—demonstrating the art of architecture and an invaluable service to humanity. I am honored to present the 40th anniversary of this award to an architect who has contributed more than 60 years of service to us all."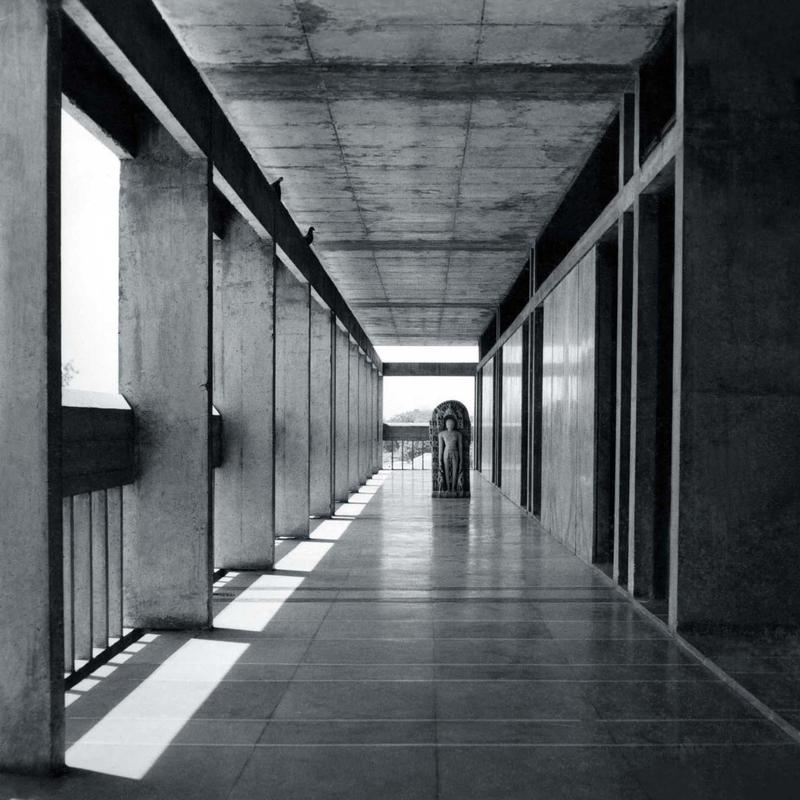 Doshi drew influence from Louis Khan and Le Corbusier, with whom he worked in the 1950s in Paris and Ahmedabad, India. Among his notable works are Aranya Low Cost Housing, a system spanning houses, courtyards and pathways that is presently home to some 80,000 people; Indian Institute of Management, another system of galleries, courts and buildings; and many educational and cultural centers, including the Centre for Environmental Planning and Technology (CEPT University) and Tagore Memorial Hall.
"Over the years, Balkrishna Doshi has always created an architecture that is serious, never flashy or a follower of trends. With a deep sense of responsibility and a desire to contribute to his country and its people through high-quality, authentic architecture, he has created projects for public administrations and utilities, educational and cultural institutions, and residences for private clients, among others," the Pritzker Prize jury wrote of Doshi in its official statement. "Doshi is acutely aware of the context in which his buildings are located. His solutions take into account the social, environmental and economic dimensions, and therefore his architecture is totally engaged with sustainability."
Doshi will be awarded $100,000 at a ceremony in Toronto in May. Last year's Pritzker Prize went to Rafael Aranda, Carme Pigem and Ramon Vilalta of RCR Arquitectes.