Anyone who has so much as tried to repot an orchid knows that moving is painful. So painful that the old maxim—that it ranks near death and divorce as one of life's biggest stressors—is unequivocally true. But sometimes staying put can be even worse. Despite building a healthy business in St. Louis, where his family has lived for seven generations, designer Jacob Laws recently started to feel like he had hit a ceiling in his work. "I knew that I wanted to be in a growth market, [which St. Louis is not by my standards]," he says. Staying put would likely mean keeping his firm on the smaller, boutiquey side—a move that felt out of step with his ambitions and career trajectory. "I had already inadvertently decided we're not going to stay small because of the projects I was taking," he explains. It was time to move to a city that could keep pace with his goals.
Laws's choice for his new hometown? The Instagrammable wonderland of Charleston, South Carolina. "I knew nothing about Charleston other than this is where girls go to have their bachelorette parties," recalls Laws. "I didn't realize that there was a very inclusive, welcoming, lovely and warm design community here. Not just interior design, but historic preservation and art and culture—all of the things that inspire my design happened to be like, 'Look, here I am on a silver platter.'" In short, all the growing pains were worth it. Ensconced in his new house for about nine months now, Laws has already found himself quite at home. "It's really idyllic," he says. "It is not lost on me how fortunate I am. … Moving is something I will never do [again]. I'm going to die in this house; I'm going to haunt this house. … I just love it."
Looking to make a move of your own? Whether to chase bigger, better opportunities or because your life has changed, there are plenty of ways to make the transition less stressful and more seamless. We chatted with designers who've recently hopped cities about how to do it successfully, just like an orchid abloom. Beyond the obvious (there's no getting around piles of paperwork, tax changes and other admin chores), here's their hard-won advice.
START FRESH
There's nothing better than a literal clean slate. When designer J.P. Horton decamped from Los Angeles to reposition his namesake firm in his native Charlottesville, Virginia, he decluttered like a pro. "I took it as a great opportunity to purge, because obviously as a designer you're bombarded with fabric books and wallpaper books and endless finish samples," he says. "I returned them or donated a lot to local colleges so design majors could use them on projects instead of tossing them." When it was time to start sourcing, "I reached out to all of my new territory reps and stocked up my library, focusing on my go-tos and basics—building up from there as I ordered samples for projects," says Horton.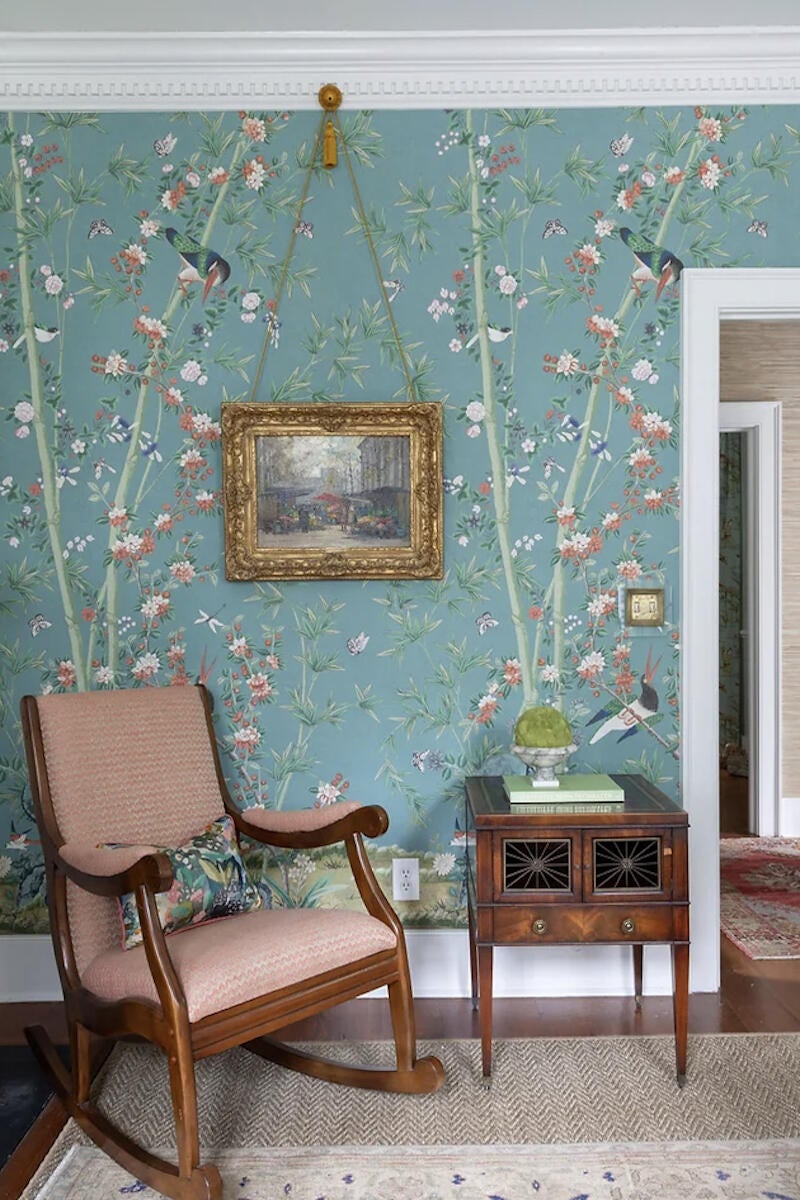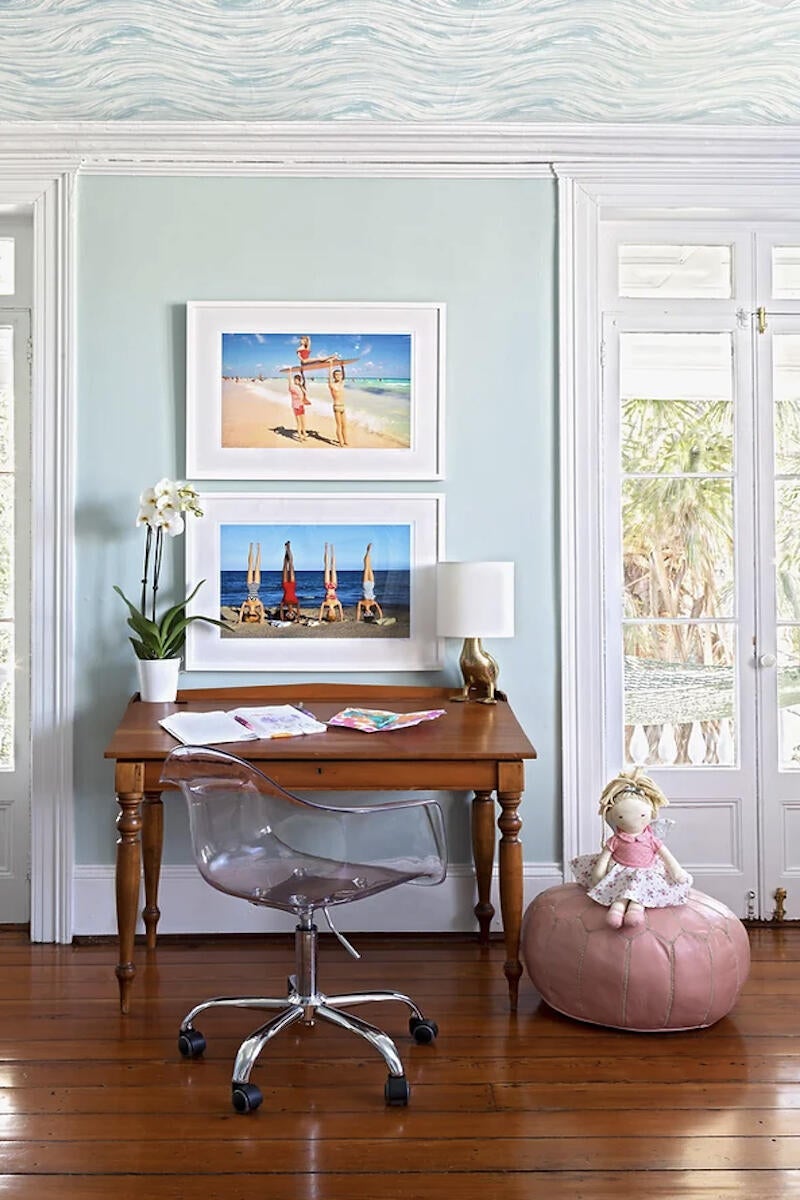 GET GOOGLE-ABLE
Andrea Monath Schumacher has long been based in Denver, but recently her firm launched an outpost in Santa Barbara, California, where she has a second home. "We found an office—a small one—and rented it, and it receives mail," she says. Having an actual physical address was key for Google to pick up Andrea Schumacher Interiors as a local Santa Barbara firm: "Google knows when you just have a P.O. box," she explains. She also worked hard on SEO for her firm's website, creating a Santa Barbara page within her primary one that gives people searching locally a place to land. "If you type in 'Santa Barbara interior designer,' [this page] will come up organically," she says, which helped attract new leads. (It also helps to log in to different local WiFi networks and search for the site, then click—a tactic that ratcheted up her firm's site in Santa Barbara searches.)
PUT ON A SHOW
"My tip for designers who are interested in developing a foothold in a new market is to participate in a showhouse," says Melanie Millner, founder of Atlanta firm The Design Atelier, who has a second outpost in the storybook coastal hamlet of Northeast Harbor, Maine. "It's a great way to not only reach potential clients but to also build relationships with local vendors." Millner recently did Flower magazine's Atlanta showhouse, which led to new clients, and is scheduled to participate in the Bar Harbor Designer Showcase this coming summer.
BUILD BUZZ
Once you've broadcasted your new location on social media, take it a step further. To get his name out there in Charlottesville, Horton reached out to local press. Because readers typically need to have a project in mind before hiring a designer, "it's a slow burn," he says, but the wait is worth it. "I've had clients save issues and call me months later. One called me a year later!" Just as important, adds Horton, is setting up meetings with regional architects, real estate agents and builders. "The design community is small, but there are a lot of really good architecture firms in Charlottesville that are always looking for designers to work with."
FIND BIRDS OF A FEATHER
Moving to a new town can also mean building an entirely new Rolodex of industry contacts—the painters, wallpaper installers, electricians, receiving warehouses and more who will make your work shine. These days, fellow designers may be your best bet for getting your foothold: When setting up their business in Palm Beach, Florida, New York–based Jennifer Mabley and Austin Handler of Mabley Handler Interior Design networked with business owners on their street to get firsthand recs on area vendors. "There's only so much that we're willing to rely on Google and Yelp for," says Handler.
REMEMBER: ALL GOOD THINGS TAKE TIME
Getting traction in your new area and acclimating to the region won't happen overnight—and that can be to your benefit, as you soak up local inspiration in your new hometown. "Give yourself a year to just be," says Laws. "I'm not saying don't work … get involved. If you stay in your box, your hovel or manse, you will drive yourself nuts rearranging the rooms over and over again until you're coloring the walls with a golf pencil!" Laws is already incredibly happy with the career growth his move has inspired. "I was very comfortable with the whole 'big fish, small pond' thing in St. Louis," he says. "And you think that you're OK with that until you're not."
Homepage image: Designer J.P. Horton decamped from Los Angeles to reposition his namesake firm in his native Charlottesville, Virginia | Courtesy of the designer