The 50 States Project is a series of candid conversations with interior designers across the country about how they've built their businesses. This week, West Fargo, North Dakota–based designer Brandi Youngmark tells us about learning to value her time, adding furniture selection to her architecture-centric business and the highs and lows of running a solo firm in the red-hot Midwest Great Lakes region.
What was your path into interior design?
My dad was a draftsman, and as a kid I would watch him draw. He went to school for auto body so he refurbished old cars, and we would go to car shows. I feel like my whole life I've always been surrounded by drafting, color, textures and textiles—probably in a more masculine way.
I went to college at NDSU in 1998 and studied facility management, which is a blend of architecture, interior design and drafting construction. That's where my journey started, and I was intrigued by the combination of being hands-on within the construction aspect of it, but also getting involved in the fine finishes of the interior work. That's where my path led me, and I found my niche in my major. I've been working in the home interior industry since I graduated in 2001.
What did your career look like at the beginning?
My first out-of-college experience was working in a corporate retail environment, where I got involved in setting up a prototype of a store. I liked getting my hands into designing everything from the logo to the custom carpet to the light fixtures. That led to designing cabinetry, flooring and countertops, and I worked in that industry alongside builders for about 15 years before I broke off on my own.

How did you know you were ready to start your own firm?
I was fired from my job working for a builder. It was 2017, and honestly, at the time, it was the worst thing that ever happened to me. I was trying to push myself and my ability within the company, and there were definitely constraints—there just wasn't more growth that they could see for me. They felt like they couldn't give me that, and that's what pushed me to start my own business. It wasn't ideal, but it definitely worked out in the end, and it was a push that I needed.
What made you realize that the risk of running your own firm was worth it?
I think the writing on the wall was that I couldn't find anything else that fit who I was. It didn't matter where I looked, everything always came back to: What am I best at, and how can I really help people? Being an interior designer isn't just picking out a sofa; you are building spaces that are giving families memories for generations to come. That's what kept on pulling my heartstrings.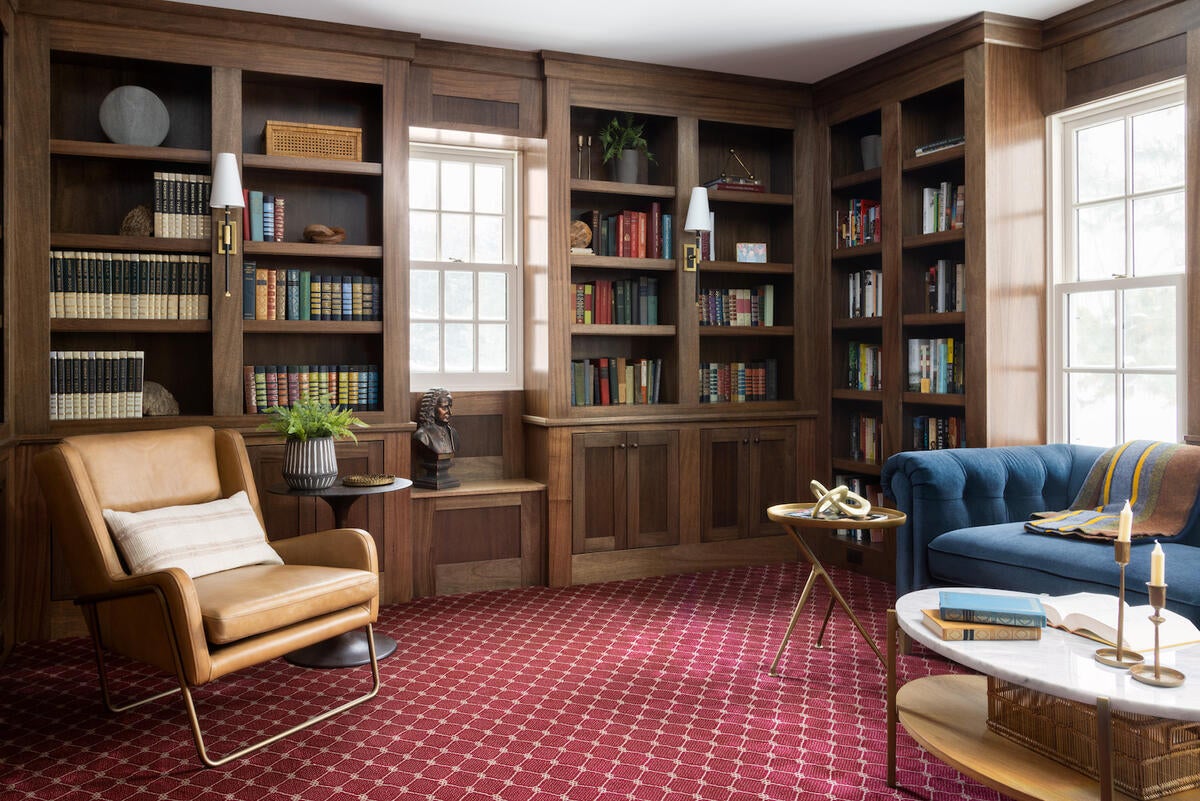 Jill Orchardt Photography
Where did your early clientele come from?
Fargo-Moorhead is a very small community, and being around for a long time in the industry meant working with different builders and a lot of real estate agents. I had a great referral from a real estate agent to a local custom builder, and he gave me a shot at doing a spec home with him. It was a totally different look than Fargo-Moorhead was ready for at the time, and from there, [the business] just took off—I had clients that reached out to me just because of seeing that work. So I haven't done any marketing—it's been word of mouth.

You said that what you were creating was unique for the area. What were the prevailing options that you were rebelling against?
Putting walnut cabinetry in a kitchen was totally stepping outside the box. We're pretty conservative here in the Midwest, so just to step outside of a [traditional] wood species was a pretty big deal. I would say a lot of my clients are seeking midcentury modern or something just outside of the traditional farmhouse-style home that you commonly see around us.
I think the process is different, too. They're looking for someone to create a unique space for them, not just say, "Pick model A, B, C or D." Clients talk about the process when they build a home with me. I really try to talk through creating spaces that are intentional, and I take the time to find out what the client wants in each and every space. Here, we have a lot of builders that are just building the same house over and over, and it's very repetitive.
How many projects are you working on right now?
I'm currently working on quite a few lake properties—a lot of them are in Minnesota. Lake homes have been a really hot market, especially here in the Midwest, because it's really hot. They've always been popular for weekend getaways, but we are finding more and more people are buying lake properties for primary residences, especially now that they can work remotely. All of my work is at the lakes right now, which has been a huge change over the past five years.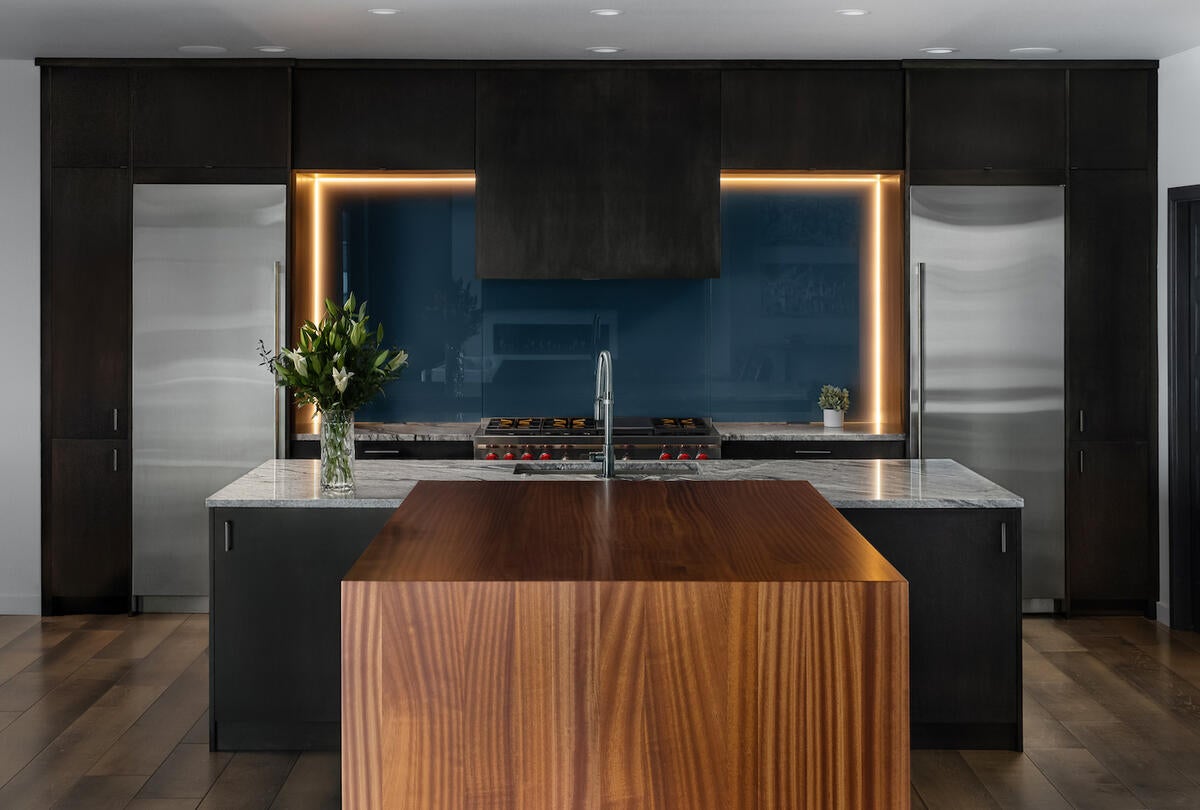 What does your team look like right now? How are you getting everything done?
Up to this year, I had a part-time assistant that basically did all of my 3D renderings, picked up finishes, and helped me with all the ordering and project management. Right now, I'm solo, and I think I will probably stay that way because I'm able to subcontract out a lot of the work to my former assistant—she now has her own business. I've always worked independently. I worked with other builders before, and I was doing about 180 homes a year before I went on my own.

Was that specifically in the cabinetry, kitchen and bath space, or was that full homes?
The home was already selected, and it was just picking finishes for the exterior and interior. In general, I can manage very large job numbers. Doing custom homes like I do now is a big change of pace because it involves every detail from the floor plans down to the furnishings. It's definitely a challenge that I've been working through, and I think knowing my value and when to turn work off and setting boundaries in my business has really helped me really be able to manage the current and future work. It's always been a struggle for me, but I think things have changed in the past couple years with the [supply chain and industry delays]—products are not just readily available anymore, and we are waiting longer for custom products than we've ever waited, or for installs, for that matter. So that has helped in a lot of ways for managing projects because not everything is so fast-paced anymore. I'm trying to know my value, what projects really fit me best and what I can provide for my clients. When you work solo, there are a lot of pieces and parts and you have to manage your time wisely.

What's been the biggest adjustment as you transition to working solo?
The biggest adjustment has been more personal, because when I first started my business five years ago, my kids were not as old as they are now. I've had to learn to say no because I need to set healthy boundaries and make sure that I am there for my family. That's honestly something I work at each day, and I think that's the only way that we can get better is to just be aware.

What kind of boundaries have you established to protect your time?
A lot of people don't look at an interior designer as an actual, valid career. I think that's a struggle that we have had for a long time: really knowing that we are valued and our time is valued. It is OK to say, "No, I don't have time to help you at this moment." The worst thing that we do is overextend ourselves and not do the best work for our clients. I've done a lot of personal growth to make sure that I do align myself with the right clients and partners—even if it's a builder or an installer—because time is important for everybody, not just the client, but also for myself.

What are you saying no to?
The projects that appeal to me are the ones when I know that my value and my time will be respected. I think by identifying and talking through that upfront, you'll always be pretty clear what they're going to need throughout the project. I say yes to the projects that have the same alignment and needs and timelines, and then I set expectations upfront. Having those conversations makes you aware so you both know if it's not a good fit. I've had trouble when I haven't been clear and upfront with the process and timelines and the value of what I do. When you have those discussions upfront, it's a win-win for everybody—they either don't go with you, or they do go with you and it's a great journey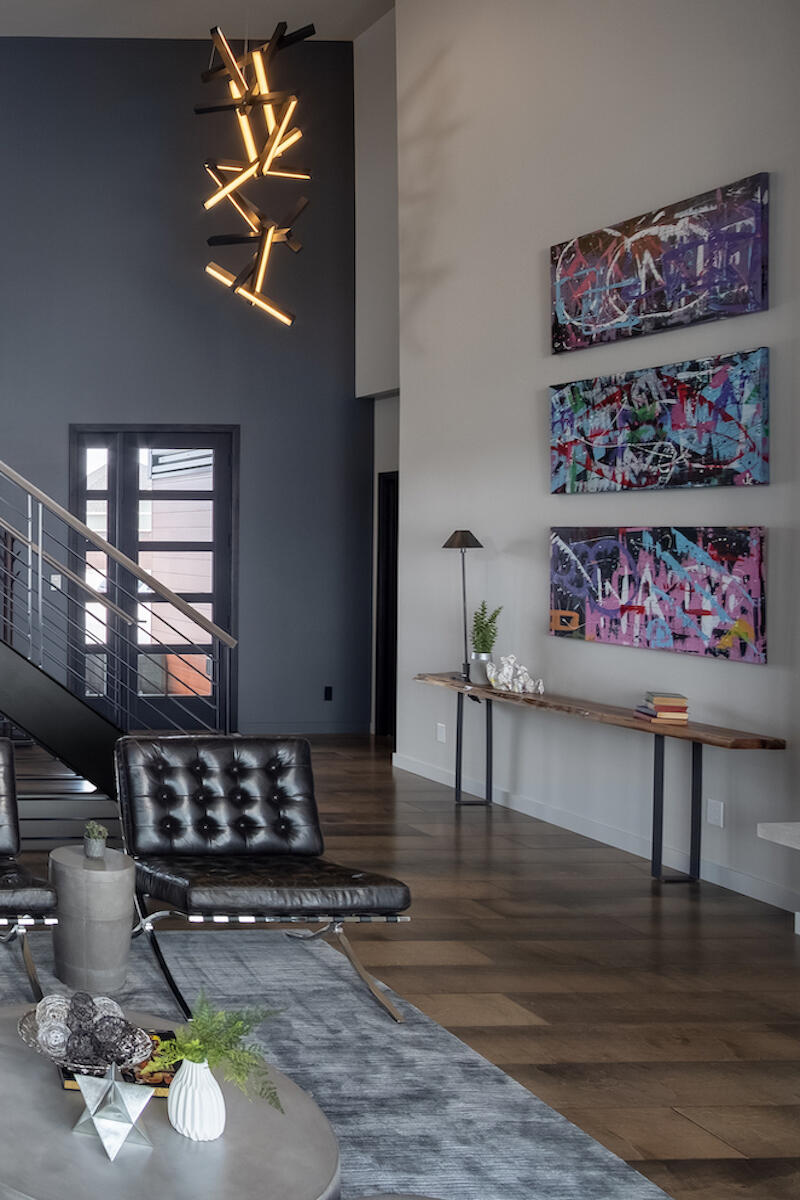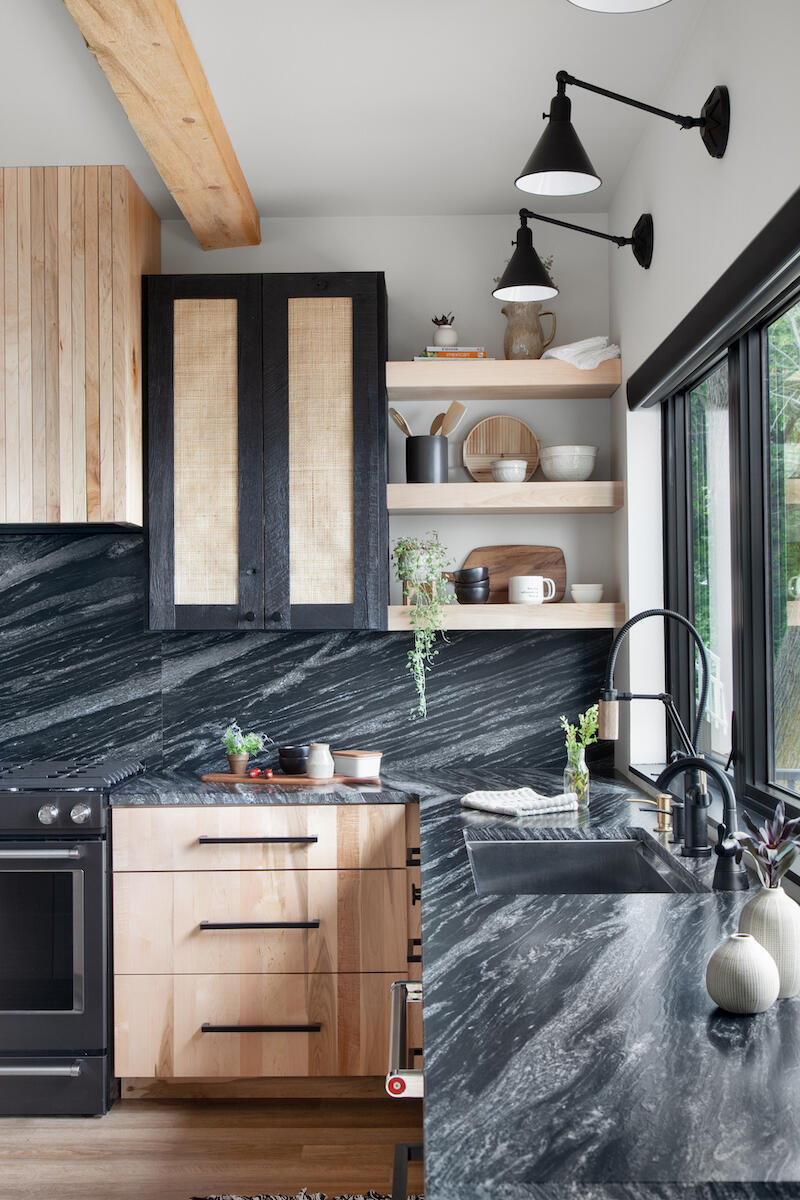 Can you tell me how you approach talking about the budget, and how you charge?
I've had a lot of coaching because in the beginning, I didn't value my time [enough]. It's something I had to learn, and I had to fail before I really recognized what was happening. I was doing so much, and not charging for what I was worth and for all the time that I put into it.
When I first started, I charged per contract, so I set a fee and said, "This is the scope of the work." That was not working because everything came onto me—even if the builder or client [added an item], I was just expected to do it, and I didn't know how to go about it. Since then, I've learned how to be upfront, and I charge hourly. I say, "This is the scope of work that I will provide for you throughout the project." I track hourly per month, and I always update my clients where I'm at. It was about believing in myself and knowing my value and being confident with what I could provide to them. I knew what I could do, and I knew I was capable, but I needed to charge what I was worth. Now, I don't have clients that question my bills or what I'm doing because I'm serving them in a way that's meeting or exceeding their expectations—the value is right in front of them, and the product that I'm delivering is there.
You were talking about being really clear about the scope of work. Are you still doing a lot of those jobs that you were taking on in the beginning, or have you scaled back your responsibilities?
Yeah, I definitely define my scope of work so it's very clear. I've scaled back to what the original scope of work should have been [in the first place]. If I know they're coming to me with something that I'm not going to get paid for, I'm very clear about [saying no to that].

Is it about changing that expectation at the start of the process so your clients behave differently?
If you don't clearly state [scope of work and responsibilities] in a contract, everything is loose. When I started off, it wasn't clear because I wasn't confident. If you're an interior designer involved in the selection of windows, shingles, bricks, cabinetry and furniture, you're part of the entire scope of the project. When you get that heavily involved, there's a lot of overlap. So defining where that line is has really helped me manage my time so I can be efficient. I think it's always a challenge, and you're always going to learn from it because things do overlap so much.

In addition to that hourly rate, do you also bill a markup on product? Are you making revenue in other ways?
I sell furniture as well, and I mark up furniture when a client seeks to purchase. This last year and a half has been the first time I've actually introduced furnishings for homes because I was so involved in the architectural phase for the clients. There was only so much time that I could give, and now in the past year and a half I have been offering furnishings and learning so much about the furnishing world. It just wasn't a lot of my background for the past 20 years, so I've learned a ton, and the world of furnishings is absolutely amazing. I'm fortunate to have a few local people and representatives who helped guide me through that and learn the ropes with selling furniture and knowing the ins and outs of textiles. It's been a fun year. Five years ago, I never would have said I would be selling furniture.
Before this, were you exiting the project after material selections?
Yes. At the time, moving into the next phase of furnishings was very overwhelming for me because it's a whole other level of personal choice. It's one thing picking out stone or cabinetry or plumbing fixtures, but it's another thing to pick out a sofa. So it was really scary for me, to be honest. I was already so involved that I was overwhelmed, and I just couldn't think about taking on the next step of helping clients with furnishings.
About a year and a half ago, I had a local company take me under their wing and give me a rundown for furnishings to really start getting me comfortable with knowing what I was selling. I'm not going to just sell something just to sell something. Every selection in a home is so intentional and thoughtful with my clients—I have to know what I'm selecting is going to be good for them and a good fit for their family and lifestyle. I took a lot of time to learn, and I didn't rush into furniture. My first client had faith that I could work with her on it, and it was an absolute success. I just needed one under my belt to feel confident about the end product. It took off, and now I can rattle stuff off and know the furniture line that best fits my clients.
What made you want to take the leap?
It was weird to leave the house empty. When you walk away from a project, you want to see it furnished completely. I spend a year, maybe even two, doing these custom homes, but I wasn't helping clients take it to the next step. Leaving such a personal relationship and realizing that they would have to rebuild that connection with someone else really bothered me. I think that's really what took me to the next step. Diving into furnishings allowed me to take the client from floor plan drafting to building to furnishing, so the space was 100 percent livable. It's been super rewarding to go back and see them live in it. Those are the pieces that I helped pick specifically for their family and for their lifestyle. I think it filled a void not just for me, but definitely for my clients.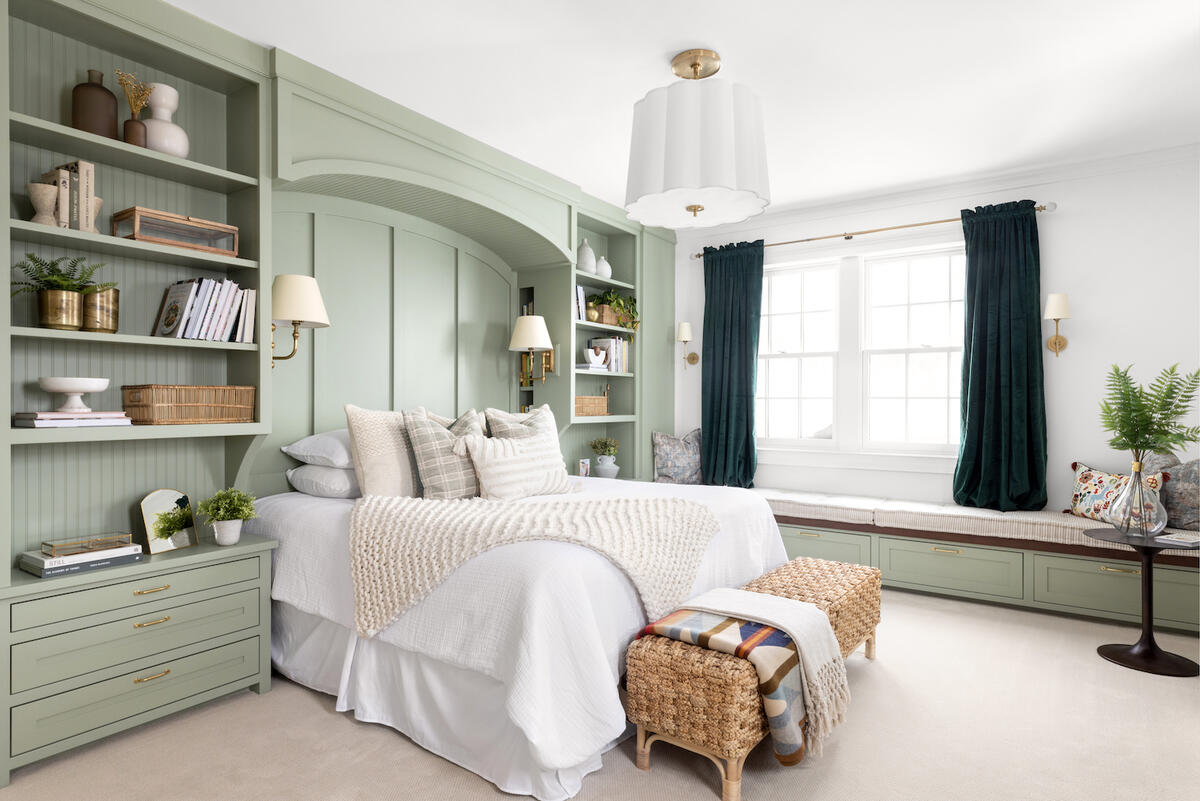 Jill Orchardt Photography
When you look ahead, where do you see the most opportunity to grow as a business?
I see a continued growth in customized homes in our area. I think that Fargo-Moorhead has been on the rise for so long, that there is less and less land available for large developments. With the properties that are being bought, the owners are very specific on what they want to build or remodel. That's where I see continued growth.
I believe that the growth within the lakes area is going to continue. It is a hot time right now for purchasing or remodeling a lake home. I don't have one in-town job right now, which is crazy. With less travel and the impact of COVID, I think people are looking for that retreat close to their workplace. Either they're incorporating their workplace into a lake home, or they're finding somewhere to escape and work from home for a day and come back for their kid's game that evening. Many of these lake properties have a lot of stories and heart that go into each and every one of them.
What is the local design landscape?
We are a small community, and I can definitely call up a designer friend—everyone's a friend. To really have the separation between friends and work has been hard for me. I've always wanted to keep people friends, but I've always been on my own path. I've helped a lot of friends start their own businesses and see them be successful. I've shared offices with designers that couldn't afford their own office, and they would split rent with me for a while just to help them get on their feet. We are a helpful, friendly industry, but we don't do a lot as far as really staying in touch with one another.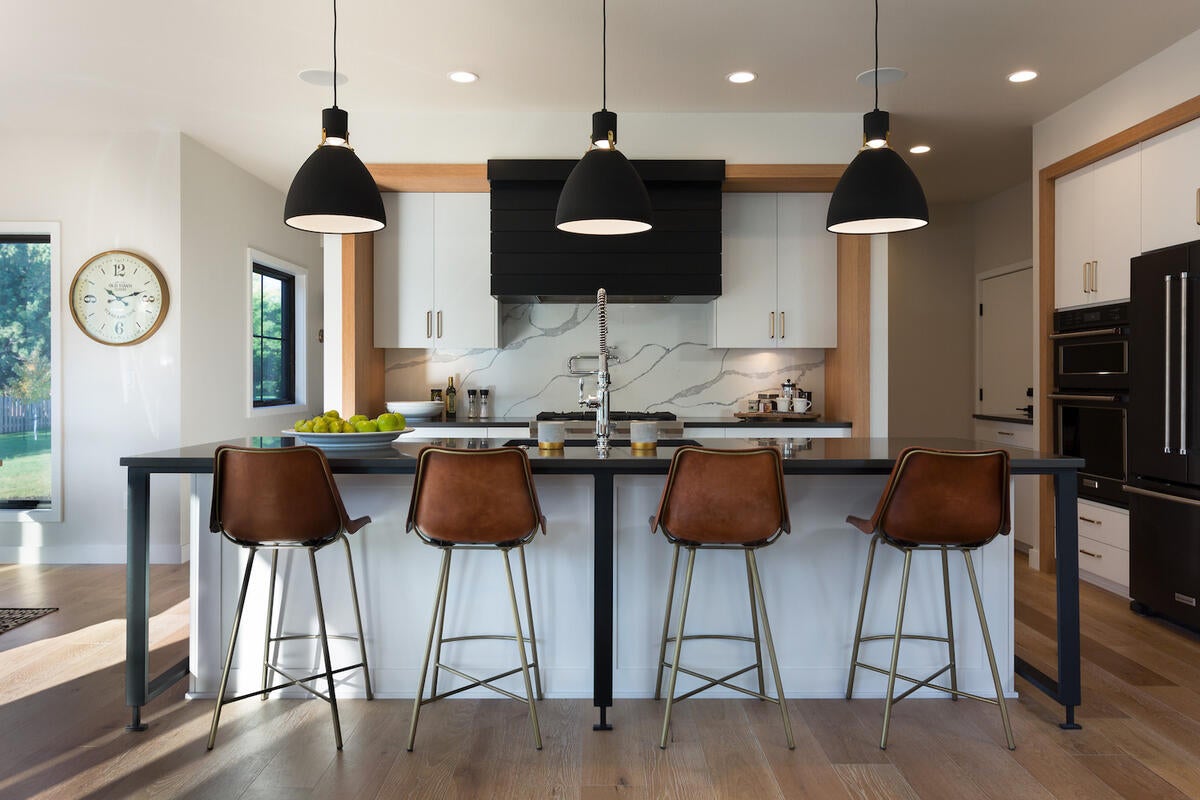 What is the biggest thing you know now that you wish you had known when you started your firm?
My value. Not only have I professionally grown, but I have personally grown so much from the day that I started my business. I wish I would have known my value and been confident in my skills and ability when I started my firm five years ago. I'm so thankful that I'm here today because I've been able to guide others to get there quicker than I could. Many entrepreneurs are stepping out, and I'm able to talk to them, whether they're in the design industry or not. I'm thankful for many people that helped me get to where I am, so I like to pass that along and hope that I can help other people find it sooner than I did.

How did that confidence change other areas of your life?
For my family, they used to see someone that didn't set boundaries and that didn't know their value. As I've grown, that has changed our family dynamics. I've proven to my daughter and my two sons that being an entrepreneur is a lot of commitment. There's a lot of work you have to do within yourself and your business to really do the best that you can do and get better at it each and every day.
My husband owns a business as well. He bought his business when he was 21, and I was 20. You have to be proud and know being an entrepreneur isn't always easy, but it's definitely worth the hard work and the end result. You are your own leader, you are your own advocate, and you have to take risks and believe. I truly believe that my husband and I have taught our children that it's OK to take risks. It's OK to not know your value [at first], but it's important that you work for it and find happiness and achievement and personal success in whatever [measure] it is. Ultimately, that is my goal, and my personal growth far surpasses the professional goals that I see in the future.
What does success mean to you?
That's a tough one. I would say success is when you can feel good about what you do day to day, and you're not comparing yourself to others. When you always compare, you never feel like you are successful. I think once you are comfortable in your own shoes and proud of who you are and you know that you are being the best version of yourself, you are successful. I truly believe that.
I would say that I probably have not yet hit my [personal definition] of success. There are many times where I still reflect back and go, "Oh, man, how did [that other designer] get that job? Why didn't I get it?" When you do that, you haven't reached your point of success. So being the best version of yourself, not comparing yourself to others, and being in your own shoes is when I feel like you truly find success.
To learn more about Brandi Youngmark, visit her website or find her on Instagram.