Last year, Jouffre celebrated 30 years since founder Charles Jouffre opened its doors in Lyon, France. Fast-forward to today and the upholstery brand has ateliers in Lyon, Paris and New York. ​​​What started off as a two-person venture has grown into a team of more than 70, with the New York workshop headed by Charles's son, Romain Jouffre, who has been running the office for the last five years. Business of Home spoke with Romain about all things shop, including his design process, why he left a motorcycle tourism job in India to run the New York operation and what's in store for the atelier.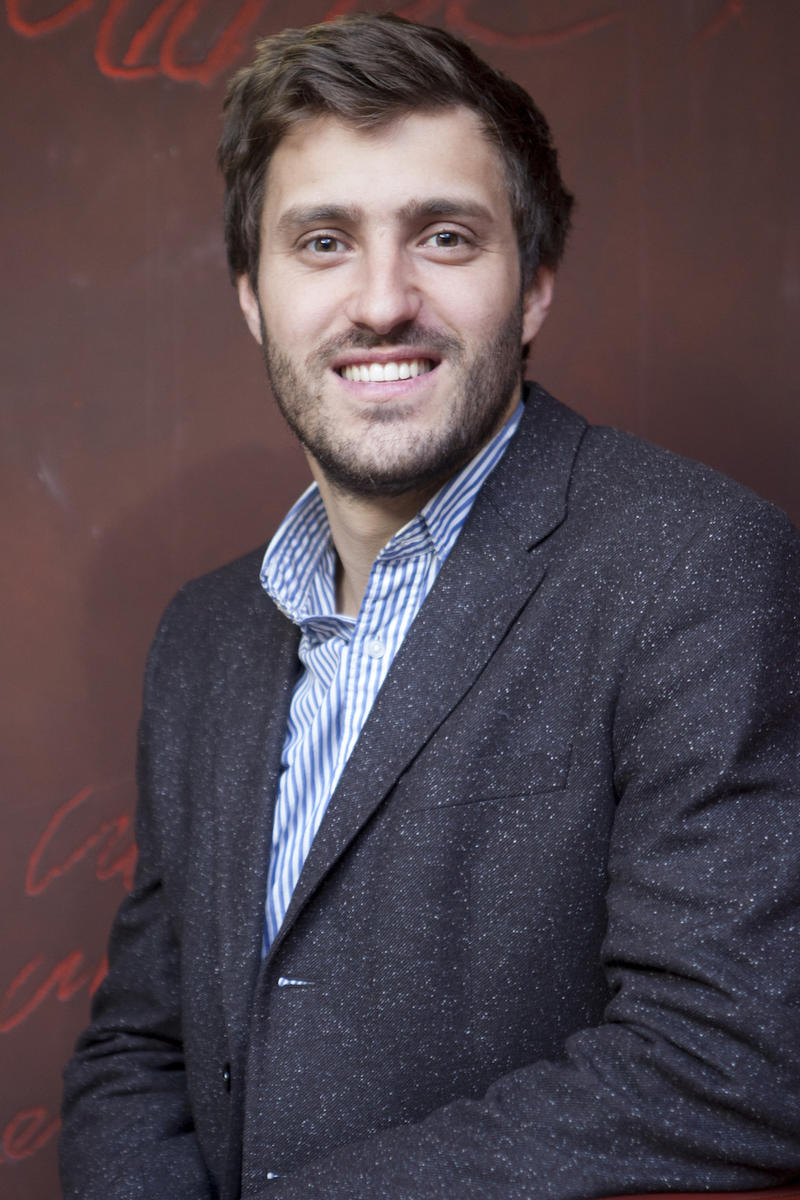 Courtesy of Studio Erick Saillet
"My dream for Jouffre in the U.S. is to become the leader, not necessarily in profits, but in terms of image and quality," says Romain. As a company that already stands out from competitors with its elevated product and its practice of putting its team first without sacrificing customer service, it seems Jouffre is on the right track. "I know that some companies in the industry are only ever thinking about productivity and profitability and don't [necessarily] care about the humans [behind the brand]," says Romain. "That is not the case for us."
The design office of Drake/Anderson helped catapult the American office above competitors when the two worked together on a project in the Hamptons in 2014. That's what first gave Romain the confidence to start developing designs in-house in New York, instead of importing from its French counterparts.
Before landing in New York in 2014, Romain spent three months training at Jouffre's French workshop to learn about the trade. (Unlike Charles, who started his career as an upholsterer, Romain did not have formal training.) "I wanted to understand everything about the craftsmanship, so I did one month in the upholstery department, one month in window treatments and [the last] month I worked with the project managers," recalls Romain. It seems the younger Jouffre learns fast: After he took the helm in New York, the team of five grew to more than 20, and the atelier started to take on much bigger projects.
"New York is an extremely attractive market—it's booming right now," he says. "There are huge towers going up and tons of apartments that need to be decorated by interior designers. I think that explains why we've been growing so much."
The young COO says that Jouffre New York's expansion has seen its fair share of challenges. For a company that likes to do everything internally—from finding and hiring upholsterers to giving all employees autonomy—each step forward is taken in strides. "We don't see ourselves like a manufacturing company, but more like a service company. That means you need to find the right people who have the same values." Clearly, the strategy is working: Romain reports that during his first year, Jouffre New York's turnover was around $1.3 million. This year, it's expected to land somewhere north of $5 million.
Courtesy of Studio Erick Saillet
Another element of Romain's business formula is upholding the same sensibilities that his father originally instilled in the French atelier. As such, he didn't try to reinvent the wheel when it came to producing upholsteries and fabrics. "Jouffre has a contemporary way of looking at things," he says. "We can achieve better quality and comfort by mixing centuries-old techniques with modern techniques, materials and supplies. I think that is what's making us so special within the industry."
Courtesy of Studio Erick Saillet
Both the U.S. and French branches of Jouffre promise an eight-week turnaround—a highly competitive time frame compared with other luxury upholsterers, which typically require a 12-week lead time. Jouffre's largest market remains in Europe, which Romain says makes sense since the brand's French ateliers collectively employ more than 50 workers, compared to New York's 22. The Lyon and Paris ateliers are also frequently commissioned for hospitality design projects, whereas New York's clientele is mainly interior designers and architects.