Australian star designer Greg Natale is a perfectionist. It's how he built his firm, designed his 18,000-square-foot Sydney studio, and how he's producing his latest collection of home accessories, which were swiftly picked up by Bergdorf Goodman and landed on shelves this month. "I wanted the objects to be heavy," Natale tells Business of Home. "I wanted everything to be precise." If he held, say, a vase, and the weight didn't feel right in his hand, the team would start over. And over. Until it was complete. "When you know it's right, it's right," says Natale.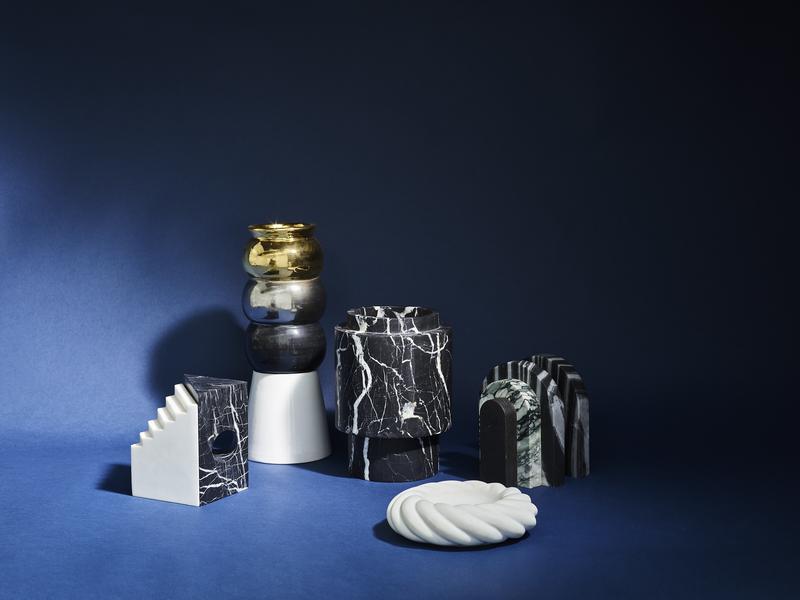 It took three different manufacturers, a handful of prototypes, and years of development before Natale was ready to show Bergdorf his debut assortment of objets. His persistence paid off: They bought the entire collection on the spot. "I was able to get an intro and I showed them a couple of concepts I was doing, and they loved it," the designer says. "I wanted the quality to be the best."
The collection of 50 boxes, vases, trays, bookends, bowls and catchalls is already selling well, and buyers basically formed a line outside the door. Natale's next collection of objets is slated to release in August, featuring Italian ceramics and French crystal—new materials that will complement the marble, brass, travertine, pen shell and stone that make up this collection.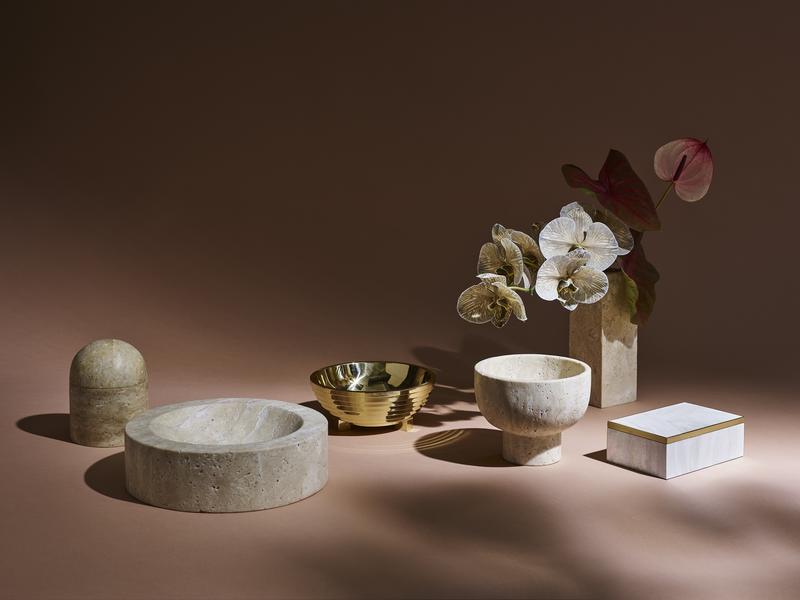 When it comes to product design versus project design, the designer's firm still focuses on residential projects—but inspiration comes from that as well. "Everything starts from the studio," says Natale. "When I'm designing product, I'm looking at it from a designer's point of view. That usually means there's someone else out there thinking like me." He describes his aesthetic as tailored and precise. "The word tailored is precise, but it's also tailored to my client's dreams and personal style. It's their house, not mine." Being too specific, he explains, comes with the risk of a client disliking the final product.
Though his attention and coverage is still growing in the U.S., it's worth noting that Natale is a well-established star in Australia, his home. Born, raised and still based in Sydney, Natale is the only designer who's been twice featured as Australian design magazine Belle's interior designer of the year.
Like many large cities, Sydney is a cultural hub with its own style, one Natale has ingrained in his studio and work. But there have always been aspirations directed toward America. Natale's anthology, The Patterned Interior, was published by Rizzoli in September; the book tour for it has led to him breaking in a few markets. Since it came out, he's done two American interiors here—one in New York's Midtown, and one in Oklahoma.
He appreciates the opportunities. "I came to New York in 1997 and just fell in love with it; at the moment, I'm really happy with Bergdorf Goodman," says Natale. "It was probably really film and television that led me to decide I wanted to be an interior designer. Films like The Shining and 2001: A Space Odyssey inspired me."