Hudson Grace is a retailer of fascinating contradictions.
On one hand, it fits into the broad category of so-called "lifestyle" retailers, but its focus is much narrower, essentially on home entertaining. Its stores are small—even tiny, surpassing 1,000 square feet (barely) in only a few of its 10 locations—but the brand is owned by one of the biggest players in the category, Crate & Barrel. And despite that 2019 acquisition, Hudson Grace's two creators continue to run the business, an unusual set of circumstances for many founders, who tend to depart after selling their brands to bigger entities.
For Monelle Totah and Gary McNatton, who list themselves simply as Hudson Grace's "founders and owners"—and who are best friends—the juxtapositions seem to work just fine. "We're small and scrappy," McNatton tells Business of Home. "And it's still our baby," adds Totah.
Founded in San Francisco in 2012, Hudson Grace currently has 10 stores, with five clustered in the Bay Area in addition to locations in Los Angeles; Chicago; Atlanta; Sag Harbor, New York; and Connecticut. Its retail mix remains centered on entertaining, with tabletop, pantry, decorative accessories, and touches of outdoor and accent furniture. "Our whole thing is, if you're having a dinner party, we can sell you whatever you need," says Totah, who goes by "Mo" to friends. The retailer blends in selected pantry offerings—think sauces, salts, chocolate, mixers and other like goodies—as well as vintage one-of-a-kinds, ranging from gold-rimmed $48 dinner plates to a midcentury modern silver-plate tray for $1,995.
The brand also just added bedding to its assortment, something shoppers are more likely to find online than in stores, where the diminutive footprint only allows for selective in-person presentations. The new additions reflect Totah's background as a textile designer who, while working at Williams-Sonoma, started its Chambers brand of home fabrics.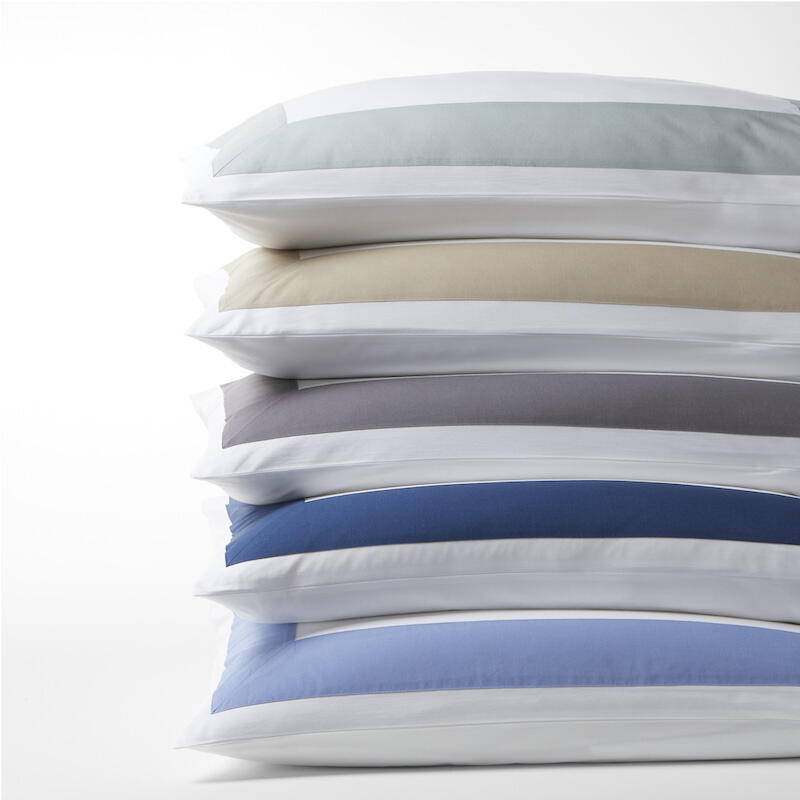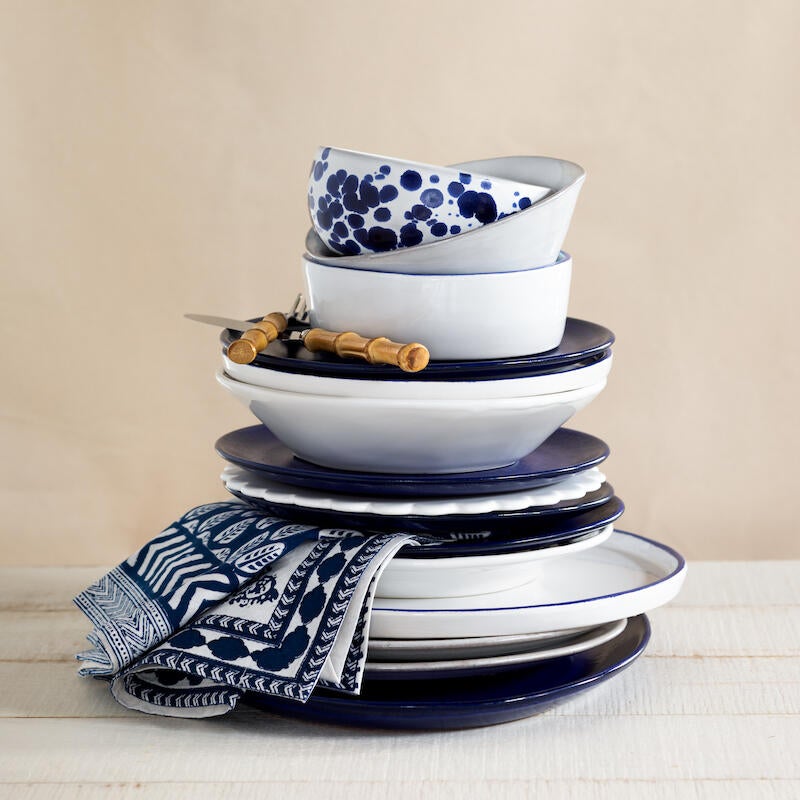 McNatton also comes from a classic lifestyle retailer background, having spent 10 years at Gap, where he worked on the original Banana Republic Home program (which has just been reintroduced), as well as heading up their $200 million personal care business. Longtime friends, one day Totah asked McNatton if he wanted to start a home store together, and they were off. (Hudson Grace is named after each of their pet dogs.) Unlike many pairings, where one partner is more of a merchant and the other handles operations, he says, "We're both product people. But our styles are different—Mo is a collector, while I'm more of a minimalist." The brand's website sums up the union of their aesthetics as follows: "Her eclectic yet refined style pairs with his love of simple yet soulful silhouettes to form a timeless, covetable and accessible approach to home design and gracious entertaining."
In the years since, they have moved slowly to expand the brand's physical footprint, choosing neighborhoods rather than malls or outdoor shopping centers. Stores are as small as 350 square feet, but no larger than the 1,200-square-foot location in Greenwich, Connecticut. McNatton says someday there might be 20 or 25 stores, "but we don't ever want to become a big box. We are a secret.
In 2019, as Hudson Grace continued to grow, they started talking to Crate & Barrel. "They came to us," says Totah, "and their timing was right. They've been able to support us in the areas we needed help in."
"Did we know how to run a warehouse?" McNatton asks, rhetorically. "We do now. We thought Crate would be a great fit."
That fit became even better upon the onset of COVID, when the company needed to rely more on its online business while in-store shopping declined dramatically. The two declined to talk about the current in-store/online revenue split but did say its stores remain the bulk of its business. And as part of privately owned Crate & Barrel—itself owned by German parent company the Otto Group—Hudson Grace's overall revenue remains private.
For Totah and McNatton, the key is to remain grounded as "a small neighborhood specialty store," no matter how much the business grows. "We still run the business like it's ours," McNatton says. "And we're here for the long haul."
Homepage image: The retailer is focused on entertaining, with tabletop, pantry, decorative accessories, and touches of outdoor and accent furniture | Courtesy of Hudson Grace
____________
Warren Shoulberg is the former editor in chief for several leading B2B publications. He has been a guest lecturer at the Columbia University Graduate School of Business; received honors from the International Furnishings and Design Association and the Fashion Institute of Technology; and been cited by The Wall Street Journal, The New York Times, The Washington Post, CNN and other media as a leading industry expert. His Retail Watch columns offer deep industry insights on major markets and product categories.