Domino's 40-person staff has new digs. After adding a custom build-out and kitchen millwork, and a number of other features (think a phone booth with Missoni Home/York Wallcoverings wallpaper and a design book–laden library), the lofty midtown Manhattan space is serving both as an office and as a studio for the multimedia brand's video series.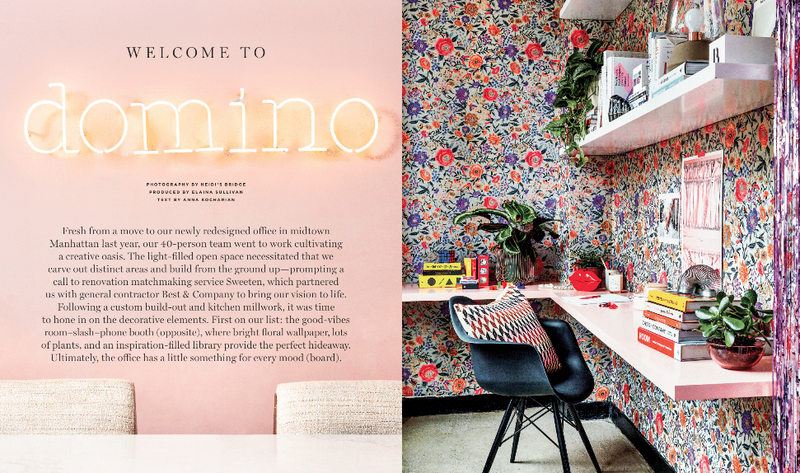 Domino worked with a number of brand partners to outfit the area, from the Anthropologie furniture- and accessory-adorned reception area and Ballard conference room sofa to the Schoolhouse Electric–sconced kitchen. For the build, Sweeten connected the magazine to general contractor Best & Company, which provided construction work and millwork for the kitchen.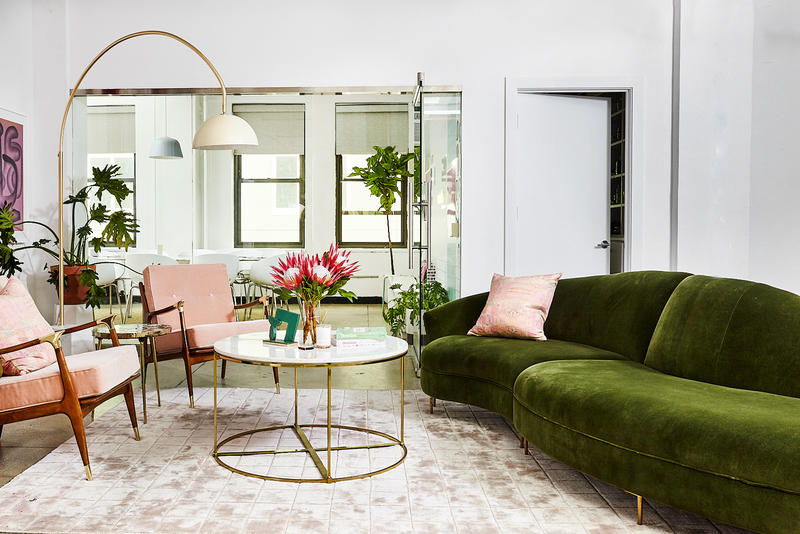 Beyond office space, the headquarters is also used to shoot a number of stories, particularly a recurring cooking series shot twice a month, which features Bosch appliances, Caesarstone quartz surfaces, Crossville tile, a Kohler sink and faucet ... The list goes on.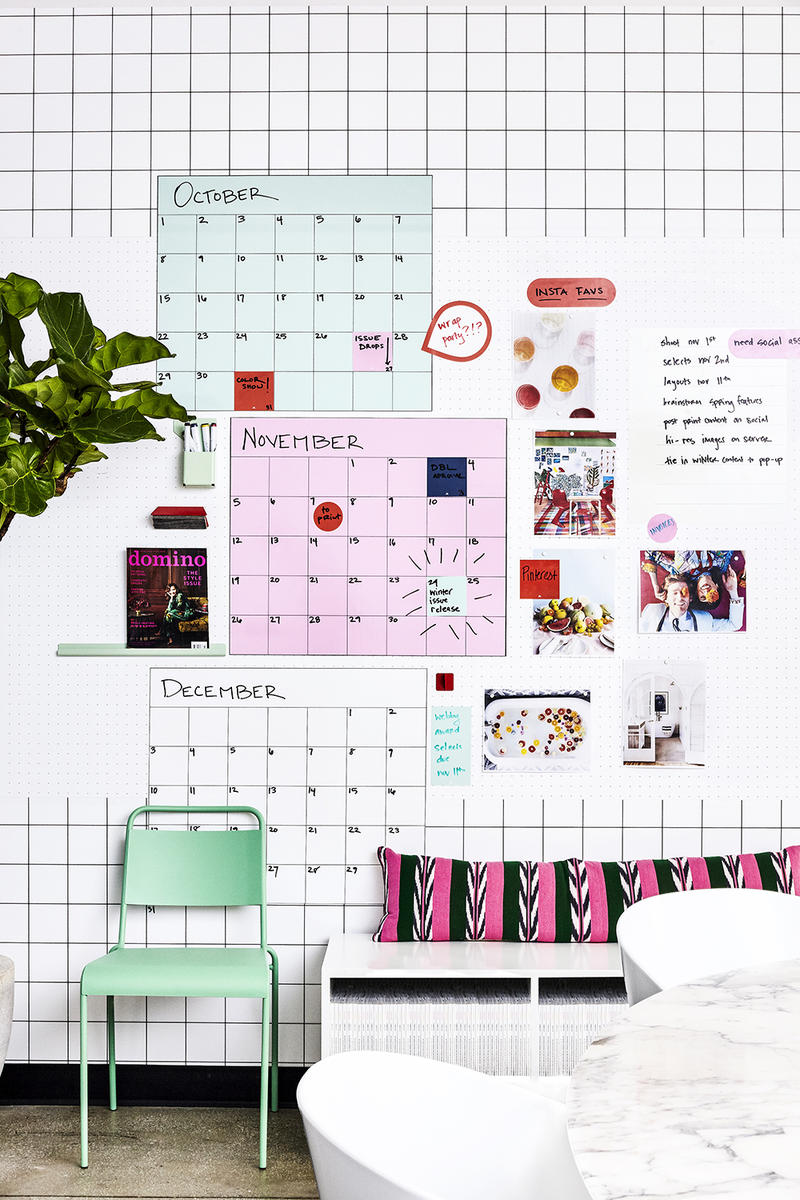 "You have probably seen the new space in Domino stories and didn't even know it," says Beth Brenner, the magazine's chief revenue officer.
The new mixed-purpose space is a stone's throw from the brand's former location, at West 38th Street, which was less than half the square footage of the new office, Brenner shares. "We were bursting at the seams and needed more space for our growing company."
Why were these particular brands so significant? "The creative challenge here was to bring multiple brands together in order to create a seamless, beautiful, workable space for our team," explains Brenner.
"Each brand partner contributed to that goal in their own special way. The result is an environment that, we feel, represents the Domino DNA well and showcases our partners' products. The project was a complete success!"