Architectural drawings, interiors, furniture, machines, ceramics, glass, jewelry, textiles and pattern, painting, and photography are all up for analysis and celebration in a new Ettore Sottsass exhibit at the Metropolitan Museum of Art. On view through October 8 at The Met Breuer, "Ettore Sottsass: Design Radical" will chart the Italian architect and designer's six-decade career.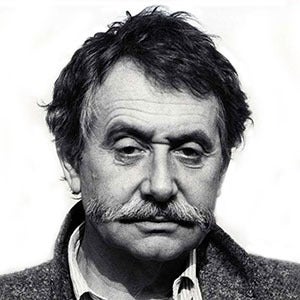 Among the exhibition's highlights: "Environment," a modular cabinet system for MoMA's 1972 exhibition "Italy: The New Domestic Landscape"; "Masters," the final section of the show, featuring Sottsass's later and lesser-known work, shown alongside pieces by Piet Mondrian, Jean-Michel Frank, Gio Ponti and Shiro Kuramata; the "Carleton" room divider from 1981, which exemplifies Sottsass's work with fellow Memphis collective members; a selection of Sottsass's writings; and pieces of inspired contemporary design from the designers he influenced.
The exhibit, summarizes The Met, will showcase his "work in dialogue with ancient and contemporaneous objects that influenced his practice. This juxtaposition will offer new insight into his designs, situating him within a broader design discourse."
The museum will host a Sunday at The Met event on October 1 at 2 p.m., featuring a Sottsass discussion led by design icon David Kelley, co-founder of the design firm IDEO; in addition, Family Tours at The Met Breuer will be held on Saturday, August 12, at 11 a.m. and 2 p.m., in partnership with the exhibit.